As a physician, you are one of the most privileged citizens in society. The awe of discovering human anatomy in all its glory and the honor of being trusted with someone's life are not known to many. And with the prestige come responsibilities that are just as unique.
People may look at you from afar and experience either a sense of great admiration or envy but all they really see is the tip of the iceberg. Only you know how tough each day at work is. But it doesn't have to be this way. You can always use a pair of competent hands that will prove to be a great addition to your workforce.
The truth is that doctors are extremely busy professionals with a crazy work schedule. If you are one, you can relate to the fact that your job keeps you so busy that it's impossible to find the time to handle daily administrative tasks.
Especially if you have a small private practice still in its early days, you may not be able to afford a full-time assistant yet. This is where a virtual medical assistant steps in.
What Can a Virtual Medical Assistant Do For Me?
Virtual medical assistants are professionals trained to help medical practitioners with daily, recurring tasks. A virtual medical assistant is a remote employee that doesn't sit with you in your clinic but at a remote (sometimes international) location. Here are some tasks you can delegate to your virtual medical assistant –
Taking phone calls
Inbox management
Managing appointments
Invoicing and billing
Maintaining patient database
Social media management
Back office support
Insurance verification and pre-certification
Your private practice is built on your reputation and hard work. But your success isn't limited to your medical skills. Your admin team is generally the first to have contact with your patients and maintain a steady line of communication with them.
It is contact with your assistants that will impact client experience. Hire a virtual medical assistant to drive your word-of-mouth business and grow your practice with some much-needed support. Let's see how getting a VA on board can benefit your business.
Save Time
1. Find more time for patients
Do you often find yourself with not enough time to dedicate to your patients? At least not as much as you'd like? Well, that's very genuine distress. A lot of health practitioners find themselves in such a quandary.
You need to hire a virtual medical assistant to take off some of the workload. This will leave you with a lot more time to attend to your patients as your VA takes care of daily tasks.
2. More hours in a day
In a typical in-house visit, most of a health practitioner's time is spent gathering patient history, evaluating treatment options, and reviewing all information. Also, it is not uncommon for the patient to share information in fragments on every visit. Hence, the cycle of diagnosis and assessment of treatment options goes on and on. This intervenes with the actual treatment.
Hire a virtual medical assistant to get this lost time back in your day. Your medical VA can walk your patients through standard questions such as symptoms and family medical history and present the collected information for you to analyze. Save many hours in a day with a virtual medical assistant.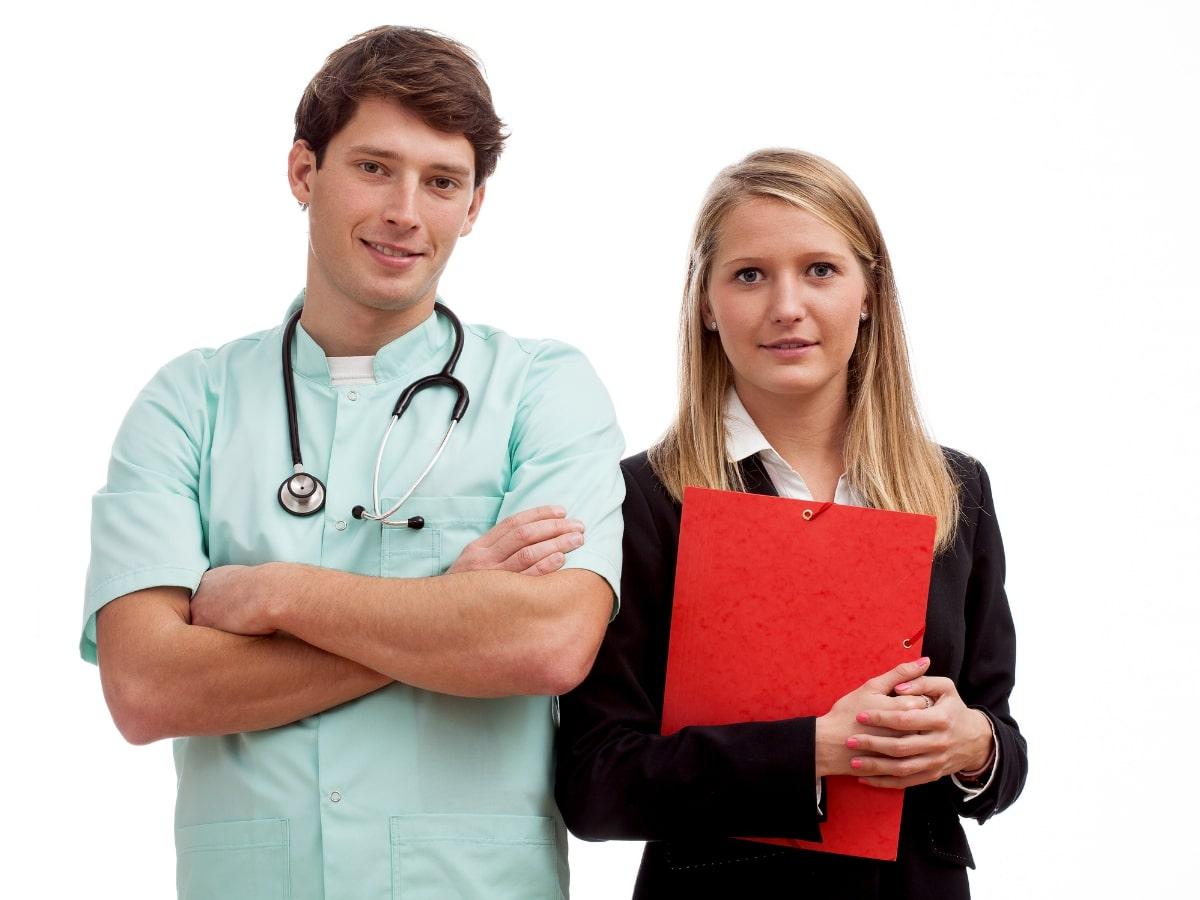 3. Save your care team's time
If you and your care team spend too much time on monotonous tasks of a recurring nature, your core operations (think effective patient handling) are bound to suffer. When you hire a virtual medical assistant, you can effectively delegate such tasks, freeing your care team's time to look into more high-priority duties.
Save Money
4. Pay per use
When it comes to hiring virtual medical assistants, the math is pretty simple. Pay for the work done i.e. the number of hours you've used of your VA's bandwidth. You do not have to pay a penny more, unlike full-time employees who need to be paid fixed salaries every month. So, hire a virtual medical assistant and forget about burning a hole in your pocket.
5. No office setup required
To hire a virtual medical assistant, you don't need to dedicate a physical spot in your clinic or office equipment such as telephones or computers. Because your VA works remotely, you can save on a whole lot of expenses associated with hiring in house.
6. No extra expenses
VAs do not need to be paid for additional benefits such as health insurance and pension. They simply get paid for the work they render. So, without incurring any extra charges you can get your work going and that too with greater efficiency. Talk of a good deal!
7. No fixed costs
There are days when your clinic is too busy to even breather and then there are days when it's eerily quiet. The deal with hiring full-time is that you shell out a fixed monthly salary, no matter the amount of work your assistant actually puts in. You can see how this will put undue pressure on your bank account, especially if your clinic has just taken off. Say goodbye to fixed costs by hiring a team of virtual professionals for your medical practice.
8. A boon for new clinics
As opposed to hiring a full-time employee, a virtual medical assistant is much more affordable. The overall cost of hiring and retaining a regular employee is too high but with a VA, you need not worry about salaries and office costs. This is a boon if you've just started your practice and don't have deep pockets (yet). Get a trained remote assistant who will offer just the support your new clinic needs.
Supercharge Productivity
9. 24*7 availability
Your medical VA will be available to assist you round-the-clock. You simply need to hire one from a different time zone. And this is an absolute godsend for doctors. Perhaps no one needs 24*7 assistance more than someone who's in the business of saving lives.
You can sleep peacefully knowing that your virtual assistant will notify you of emergencies and take care of patient queries on your behalf. So consider hiring a virtual medical assistant today!
10. Improved service quality
Having assigned the responsibility of email and data management, phone call answering, invoicing among others to your medical VA, you can utilize your care team's potential more effectively. This rise in productivity is directly proportional to the quality of the facilities and services you provide. Eventually, that will lead to greater customer satisfaction.
11. Better service = solid standing
What profits are to other businesses, a good reputation is to yours. And the quality of your services is directly responsible for this. While a virtual medical assistant liberates you from the burden of time-consuming tasks, you can focus on improving service quality. Happy customers are then sure to improve your social standing via comments and reviews. So, hire a virtual medical assistant today!
12. A trained professional
Virtual assistants in the healthcare sector are thoroughly skilled professionals. Only after a proper background check and adequate training are they enlisted to be hired. So, you can relax when it comes to making the right choice for your clinic. Supercharge your productivity by hiring a virtual assistant for your medical practice.
Improve Customer Relations
13. Improved patient experience
Typically, patients are inconvenienced by overcrowding. If they feel overwhelmed by the clinic's environment, they may feel uncomfortable to openly speak up about their issues in the presence of others.
If you hire a virtual medical assistant, you can have a one-on-one conversation with your patients as your VA assists you remotely. This will go a long way in improving the patient's overall experience.
14. Improved patient-physician communication
The benefits of hiring a virtual medical assistant work both ways. You can pay more attention to each individual as you have someone working in the background for you. Not only will your patient be able to explain their concerns thoroughly, but you will also be able to devise a proper treatment plan without being in a rush to move on to the next patient.
15. Personal medical advice
Medical VAs can schedule personal calls with specific patients for follow-ups. In case of a headache, a patient can pop a quick pill but what about more serious issues? Consider a patient with diabetes, a 5-year-old with gluten sensitivity and a 70-year-old with dementia. In such cases, you need someone to assist them with meal plans and the timely intake of pills. Your medical VA can take up this task and advise your patients based on their specific needs.
16. Empower patients
Healthcare industry is all set to take patient engagement to the next level with the help of VAs. Patients need their healthcare queries answered accurately and on time. Employing patient-oriented virtual medical assistants will give them 24*7 access to information relevant to their age, financial ability and more. This will allow your patients to take full control of their own health.
Highly Qualified Workforce
17. No worries of procrastination
When it comes to full-time employees, procrastination is a relevant concern. But this is not the case with medical virtual assistants. Since VAs are highly skilled and work independently, you can rest assured that your assigned tasks will be completed according to your expectations. Moreover, because your VA is paid per hour and only on completion of a task, they are motivated to get work done right on time.
18. No workplace gossip
It often happens that at the workplace, employees have a tendency to gather around and gossip endlessly. A clinic is no exception. But the need for a silent, productive environment is pertinent to a healthcare unit. If you hire a virtual medical assistant, you eliminate petty politics and focus on your work, thereby improving efficiency.
19. Higher accountability
In the case of full-time employees, accountability is sometimes compromised; many salaried employees do not feel the need to be held responsible for their actions. The tendency is always to shift the blame from one person to the other. But this will hardly (if ever) be the case with your virtual assistant. VAs know too well that their livelihood rests on the quality of work they deliver and thus display higher accountability. They will also constantly seek out feedback for improvement, be it positive or negative.
20. Greater flexibility
Virtual medical assistants are skilled in various fields such as email management, accounts handling, bill payments and much more. Everything about them, from their schedules to their work, can be modeled to your needs. They are capable of handling highly demanding situations as well. Plus, you are free to maintain a strictly formal relationship with them. All of this works in your business' favor. So, hire a virtual medical assistant today!
Specialized Task Assistance
21. Telephony
When it comes to a medical unit, having someone to attend phone calls is pivotal to customer satisfaction; be it for scheduling appointments, following up on patients or transferring urgent calls to the respective department. You can hire a virtual medical assistant who can handle this department with ease. They will take care of all phone calls, routing only important ones to you.
22. Medical invoicing
In recent times, a greater number of medical professionals are choosing electronic medical records. A medical virtual assistant will handle the task of updating these records regularly with the latest prescriptions and invoices. They will also generate invoices and deliver them to the concerned parties without requiring your intervention.
23. Data management
It's no secret that doctors are super busy and often lack the support they need. Another appalling discovery made by the Association of American Medical Colleges is that a time when the number of licensed doctors will not be adequate to cater to the ever-increasing number of patients is near. In such a scenario, hiring a virtual medical assistant to manage all your administrative and documentation work is the smartest decision you can make.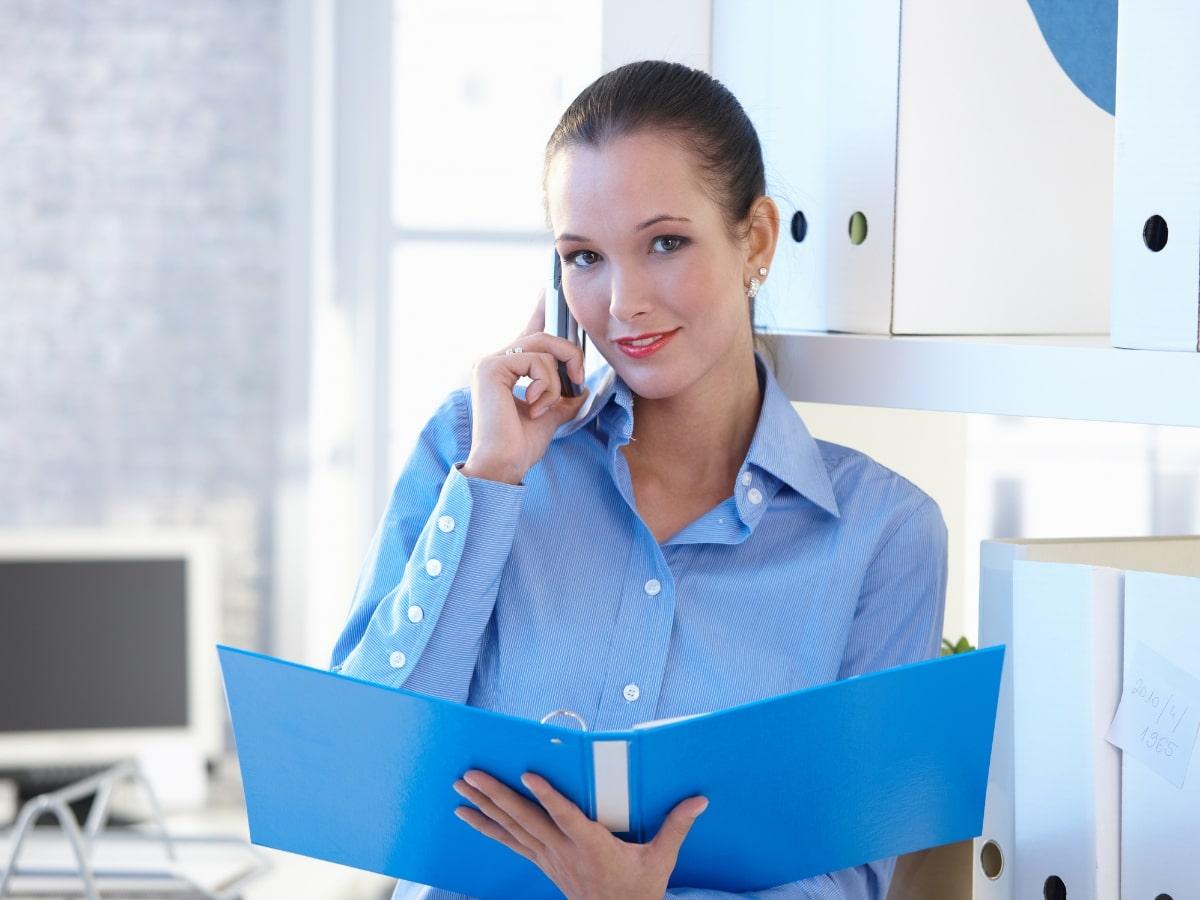 24. Back office assistance
There's never been a physician who did not find his work rewarding. But keeping an eye on everything can begin to take a toll soon. You need to hire a virtual medical assistant to process your faxes, condense lab results, follow up with patients, and alert you of urgent messages while you can focus all your attention to your job.
25. Insurance pre-certification
Since each patient's case is different, you need to check their medical insurances to check coverage and calculate the amount due. Naturally, you don't have time for these calculations as a doctor. You can entrust a skilled medical virtual assistant with taking care of insurance matters and making respective transfers.
26. Medical transcription
Creating detailed patient reports, exam notes, discharge summaries and other documents is a time-consuming process. When your focus should be on figuring out the best treatment for your patients, it makes no sense to devote your energies to transcribing documents. You can hire a virtual medical assistant and easily hand over this task to them. Your medical VA will transcribe calls, organize them, and attach them with the right patient's records.
27. Schedule management
Virtual assistants are well-equipped to schedule and coordinate daily chores for medical professionals. They will delegate daily tasks to your team and follow-up with them. They will also follow-up with patients regarding prescription delivery and insurance verification to ensure the flow of uninterrupted services.
28. Email management
A physician receives not only several calls but emails from patients and other hospitals on a daily basis. Going through every email and sorting them out wastes a lot of your valuable time. Hire a virtual medical assistant and task them with managing your emails and organizing your inbox while you focus on more important tasks.
29. Supplies management
A medical unit constantly needs to stock up on equipment such as syringes, bandages, medicines, x-ray film viewer, anesthesia and much more. Keeping track of your clinic's supplies and restocking them is not your job. Hire a virtual medical assistant to take care of the logistics involved in managing supplies. This will ensure that you never find your clinic running out of stock on important amenities.
30. Compliance calls
If a specific equipment setup needs to be installed for a patient, your medical VA can call and check up on them. For example, in case of a CPAP setup, your virtual assistant can call your patients and inquire about their experience. This will give your patients the impression that they're well taken care of, doing wonders for your clinic's reputation.
31. Social media management
Most physicians today have a social media page to build an online presence. But handling social media pages and answering to customer queries is not a job you can take upon yourself. Hire a personal medical assistant to take care of your online presence while you take care of your core business.
32. Accurate note taking
Your virtual assistant will keep a record of all the important messages and notes. They will take accurate notes and relay the messages to the concerned parties at the right time. This will ensure that you do not miss out on any important message left by your patients or forget to attend any important meetings during the day.
Take Care of Your Health Too
33. Rest is holy, get some
It's not uncommon for a physician to lose track of his own well-being while taking care of others. But rest is important for reviving your body, mind, and spirit. Reclining on a swivel chair while hundreds of items on your to-do lists flash before your eyes is not the definition of rest.
On the other hand, your concerns regarding work are also rational. So, hire a virtual medical assistant who will take care of answering calls, scheduling appointments and so much more on your behalf, allowing you those precious hours of rest you desperately need.
34. Reconnect with nature
Borrowed from the Japanese concept of 'shinrin-yoku', forest-bathing or a visit to the forest for relaxation has been found to have calming effects on the human brain, having the power to heal and relieve stress.
Take a walk in the woods or at least a park, and stand in awe of the beauty of God's creation from time to time while you outsource tasks to your medical VA. Sometimes, this is all you need to get going for the day.
35. Embrace health
Our bodies are one of God's greatest gifts of which we are to act as good stewards. As a physician, you understand this better than anyone else. Overworking yourself will only lead to eventual physical and mental breakdown.
By hiring a virtual medical assistant and delegating tasks that are simply taking away from your time, you can finally bring the focus back to your own health.
36. Time for self-reflection
If you hand over daily tasks to your medical VA, you can make time to contemplate about growing your business and improving your clinic's facilities. Not only that, you can reflect on your personal life and pay more attention to this aspect of your life.
37. Do away with unnecessary stress
The life of a physician is no bed of roses; adding to it the pressure of something that can be easily outsourced will become the straw that breaks the camel's back. So, shed off the load that you weren't meant to carry and pass it on to those who are! Hire a virtual medical assistant today and outsource tasks like inbox management, bills preparation, social media handling and et al.
38. Strengthen the familial bond
As a physician, you can painfully recall the disconsolate faces of your loved ones or that bittersweet smile you get from your spouse when you get back home late or cancel plans due to an emergency call. While all of this is part and parcel of your life, you can still take time out for your family. Take some of the burden off of your shoulders and hire a virtual medical assistant to make life easy.
39. Strike the right balance
Ours has been rightfully called the 'microwave generation'; indefinitely impatient and in a constant hustle to take on the next task. People put work on a pedestal and forget all about personal life. But the key to life is found in balance.
Proper work-life balance will make way for higher satisfaction in both departments. When you hire a virtual medical assistant, you can stop worrying about work constantly and strike that elusive work-life balance.
40. Start immediately
Hiring a virtual medical assistant doesn't need months of putting out job posts and interviews. All you need to do is sign up on Wishup and choose from a pool of talented virtual assistants. Hiring is as easy as a click!
By hiring a virtual medical assistant for your practice, you finally have more of the most precious resource - time. Hire a VA from Wishup and get quality services at just a fraction of the salary of a full-time assistant!
Subscribe to Wishup Blog | Remote Teams | Remote Employees
Get the latest posts delivered right to your inbox