Are you running a medical health unit here in the United States? If you answered yes, make sure you take care of all the necessary services and facilities despite the ongoing uncertainty of the pandemic. You are experiencing growth in your business right now as the number of patients has been increasing rather rapidly since March 2020. It is essential not to deny the possibility of appointing more staff to manage the data and statistics. Consider hiring a Medical Virtual Assistant in the USA in light of the best practices.
Healthcare assistants are the powerhouse professionals of every clinic or healthcare business. How so? They are professionals, usually based offshore, who handle the day-to-day workload to get a patient in the calendar process, insurance, and even follow-up appointments. A virtual medical assistant is an administrator who performs their duties remotely instead of in your office. Here are some of the tasks they can help you with:
Schedule Appointments
Answer Inbound Calls
Follow Up with Insurance
Pre Authorization
Order Prescriptions
Get Google Reviews
Patient Triage
Update EMR
Complete Patient Charts
Collect Patient Balances
Make Referral Calls
Live Chat Communication
You can find a detailed list of how virtual medical assistants can help your business grow.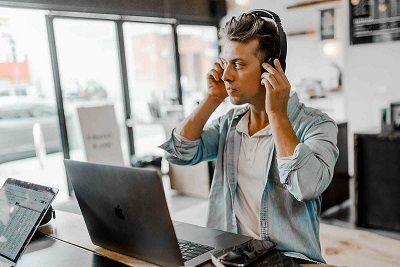 Working as a doctor or practitioner in the medical field can lead to incredibly challenging and time-consuming workloads. A solution to this is hiring a virtual medical assistant. Patients usually contact your administrative staff first, and they maintain constant communication with them. The client experience will be affected by their interactions with your assistants. With some much-needed assistance from a virtual medical assistant, you can grow your practice and drive word-of-mouth business.
Hiring a virtual medical assistant can benefit your clinic by providing support for tasks that require more time and effort to handle. Here are some of the benefits why you should hire a virtual medical assistant:
Time management
By offloading the bulk of your workload, you will be able to regain extra time in treating and monitoring severe cases. Additionally, it also saves time for your care team. If you think they are better off working on more important tasks instead of handling repetitive ones, get a virtual assistant to fill in for them.
Cost-effective
Medical Assistants made a median salary of $34,800 in 2019. The best-paid 25 percent earned $40,270 that year, while the lowest-paid 25 percent made $29,460. On average, a medical assistant gets paid $17 an hour. Virtual assistants can save your clinic a lot of money you would otherwise spend on hiring full-time employees. It is because you will not have to pay for benefits and other additional expenses. You only pay for the number of hours you require the assistant to work. To hire a virtual medical assistant, you don't need to dedicate a physical spot in your clinic or office equipment such as telephones or computers. Because your virtual assistant works remotely, you can save on many expenses associated with hiring in-house.
Better customer service
You can better utilize the capabilities of your care team when you delegate email and data management, telephone answering, and billing to your virtual medical assistant. As a result, productivity rises in direct proportion to the quality of your facilities and services. Eventually, that will lead to greater customer satisfaction.
Flexibility
It isn't enough to be available to your patients for 8-9 hours. In some cases, they might send you a message asking for prescriptions or anything related to their health, and instead of taking a break, you are still answering their questions. A virtual medical assistant is always available to cover and assist your practice, even when it is closed. Using virtual medical assistants from different time zones will ensure your patients are well supported.
You are sure to grab the benefits in the long run. In this situation, taking proper precautions is the first and foremost thing you need to do, especially if this is your first time. To hire the right professionals, you must be careful enough to follow the best hiring procedure.

Here are some helpful guidelines you should consider when hiring a virtual medical assistant: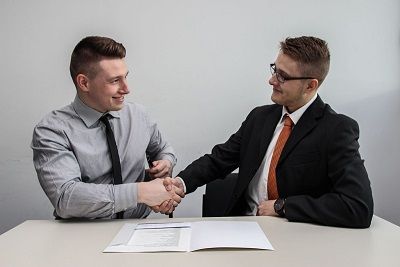 HIPAA compliant
It isn't easy to think that people working remotely will have the same ethics and security you have set up for your office. However, when it comes to trusting a Virtual Assistant Team to handle your business information, there is no greater relief than to rest assured that the company accessing your private data is HIPAA compliant. The Health Insurance Portability and Accountability Act of 1996 (HIPAA) is United States legislation that provides data privacy and security provisions for safeguarding medical information and ensures confidential handling.
Work experience
Although work experience isn't crucial, having a virtual assistant experienced in the field may help your business. A well-experienced virtual medical assistant knows how to deal with different situations and has expertise in juggling various tasks.
Education
The formal training that virtual medical assistants receive varies widely, from several months of vocational school coursework to a two-year associate's degree program, including Math, English, Anatomy, Medical terminology, and Disease Processes.
Before you jump right in, it's important to know how to hire a virtual assistant. Taking the proper steps will ensure you find someone ideal for your company.
Step 1: Decide the tasks that need to be done by your virtual medical assistant
There are virtual assistants for just about any task. VAs can do data entry, calendar management, bookkeeping, social media management, correspondence, research… the list goes on. The point is: you need to know what you want your virtual assistant to do from the start. Otherwise, it will be impossible to find the right person.
Step 2: Figure Out Your Budget
You may have many tasks that you could potentially hand over to a VA, but this would likely be too expensive. So to start, focus on a few tasks, perhaps the most monotonous or maybe those you struggle with.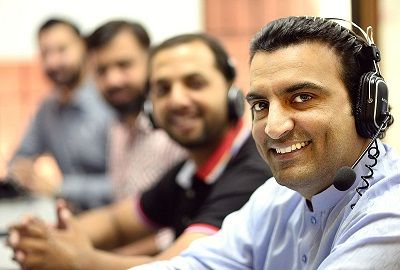 Step 3: Search for a Virtual Assistant
Using an agency to hire a Virtual Assistant may come at a higher price, but it also has some advantages. Here are some of the benefits of hiring virtual assistants through an agency.
Agency often trains their employees on the latest technology and tools available in the market. By hiring an agency, you ensure getting a virtual assistant who is knowledgeable and up-to-date with the tools available.
Agencies select the best virtual assistants available in the market, so you don't have to go through the hassle of interviewing and choosing the right candidate.
In case of any emergency where your virtual assistant isn't available, the company can get you a replacement, so your work does not suffer. Furthermore, if it doesn't work out with your virtual assistant, the agency will provide you with a replacement.
Freelance platforms and job sites give you access to a vast pool of candidates to choose from. An added advantage of freelance platforms over job sites is payment protection, although the interviewing process can be more restrictive.
Step 4: Create a training program
It is essential that proper training be given to the hired virtual assistant. It would help if you taught the business processes and set expectations for the virtual assistant. Remember to document the training, which you can refer to in future training. The benefit of hiring an agency is that you will get trained virtual medical assistants who can jump right in.
Conclusion
Finding success with a virtual assistant requires attention to every stage of the hiring process. First, you need to be clear about what you're looking for and vet candidates by asking the right questions. Then, it would help if you created a supportive atmosphere where your virtual assistant can thrive. Do this, and your virtual assistant will become a valuable member of your team, putting your business on the growth path.

Subscribe to Wishup Blog | Remote Teams | Remote Employees
Get the latest posts delivered right to your inbox