Why hire a Virtual Assistant USA?
Are you looking for Virtual Assistants in USA?

Are you struggling to check tasks off your to-do list?

24 hours a day don't seem enough to grow your business?


Your search ends right here!


Now you can easily delegate recurring and specialized tasks to our Virtual Assistants, who specialize in 200+ tasks.


What makes our Virtual Assistant USA the best choice for you is:


They are the Top 1% Talent of all applicants we receive, which ensures you work with only the best.
Regular upskilling sessions to keep them up-to-date with the latest tools.
Access to Wishup's proprietary support system helps them manage all the tasks you give them efficiently and as required.
All our virtual assistants usa are college-educated, seasoned professionals.
Advantages of hiring a Virtual Assistant USA from Wishup?

Instead of stretching yourself too thin, hire a virtual assistant USA who can work for you during US hours. They can manage all your recurring but essential tasks while you focus on growing your business.


Wishup is one of the premier virtual assistant companies in the USA. It upskills its virtual assistants to support the operational needs of your business. So whether you're looking for additional help in hiring, workday and schedule management, or anything else - our virtual assistants can do it all.


All our virtual assistants are hand-picked talent who undergo a rigorous hiring process before they are onboarded to work for you.
View All Profiles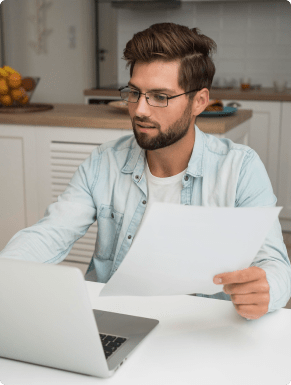 How can a Virtual Assistant USA benefit you?
Build client relationships
The virtual assistant USA are trained in building and maintaining client relationships, they can also help you in lead generation.
Focus on growing your business
The time you save on managing routine, recurring tasks on your own can now be used to grow your business and network with potential clients.
Save time
As a business owner, the biggest benefit you can enjoy by hiring a virtual assistant USA from Wishup, is freeing yourself from managing, small but important tasks that are time consuming, but essential for the smooth running of your business.
Get professional expertise
Our virtual assistants USA have 200+ skillsets, and are ready to handle a wide range of tasks., that you as a business owner may find difficult to manage on your own. They also regularly upskills themselves on the latest tools and business practices.
Frequently Asked Questions
Our carefully curated and flexible plans are designed for entrepreneurs and small businesses. You can book a Virtual Assistant USA for just a few hours every month or even full-time based on your specific requirements. With no binding long-term contracts and instant replacements/refunds in case you are not satisfied with your virtual assistant, it's a win-win situation for your business if you are looking for Virtual Assistant companies in the USA. To know about our pricing plans, please schedule a free consultation.
Our virtual assistants USA are trained in 200+ skillsets. They can practically help you in every business-related tasks. Just in case there is something that you need assistance with that may require specialized skills, feel free to connect with us to discuss the same. We will connect you with the right virtual assistant usa for that task.
Our virtual assistants USA work as per US timezones, making it very convenient for you to coordinate your tasks with them. You can connect with them in real-time and get an updated status on the tasks you have allotted to them.
Our Clients Love Our Services
I appreciate the value a Wishup VA can bring to a business.


The VAs of Wishup are very understanding and well trained in multiple skillsets, making them indispensable.
Niels Van De Bergh
Growth Consultant
Growth-Mechanics
I couldn't be more thrilled with my Wishup VA.


It took me a few weeks to get the time to organize the work to assign initially, but it's been the best business decision for me this year.
Andrew McDermott
Founder
Convia Media
Working with Wishup has given our small and rapidly growing business the ability to move faster while simultaneously freeing up many hours a week. As a result, we can now focus on our strategy.


The Wishup team will be a significant contributing factor to our future success.
Jason Gorman
Founder and Managing Partner
Jackrabbit LX
What can our Virtual Assistant USA do for you?
Managing your inbox
Our virtual assistant USA will reply to all the regular but important emails on your behalf so that no customer query or inquiry goes unanswered.
CRM tools
Our Virtual Assistant USA are also familiar with the latest & best CRM tools, helping you keep accurate records and updates on your clients.
Project management
Get timely updates and be up-to-date on the progress of all your projects with our virtual assistant USA.
Calendar management
Our virtual assistant USA will manage all your appointments and even give you timely reminders so that you don't miss out on important meetings.