Why hire a Virtual Assistant?
Our virtual assistants help you stay more productive every day.
Your Wishup virtual assistants will handle all your daily recurring tasks for you. They'll keep you updated on the progress of every task so that you know the precise status of every task. You can also hire a virtual assistant to delegate everyday admin tasks while you focus on growing your business and networking with prospective clients.
View All Profiles
What can our Virtual Assistant do for you?
Inbox management
Wishup's virtual assistants will keep your inbox clutter-free so you can retrieve information quickly and easily.
Inbound queries
Virtual assistants can respond to customer queries in your inbox on your behalf so that all important mails get addressed in time.
Logistics handling
Whether it's a get-together at the office or a meeting with a big client, trust your Virtual Assistant to take care of all the logistics.
Expense tracking
A virtual assistant can manage your expense records and help you stay on top of your finances.
Client relationships
Our virtual assistants can assist you with customer support via calls and emails, helping you build a solid relationship with them.
Scheduling appointments and reminders
Your virtual assistant from Wishup will track all your appointments and give you timely reminders, so you don't miss them.
Record maintenance
Wishup's virtual assistants can manage your records to ensure they are constantly updated. For example, they could be your employee records or business-related database.
Calendar management
Our virtual assistants manage your entire calendar, so that you never miss a meeting or any other commitment at work.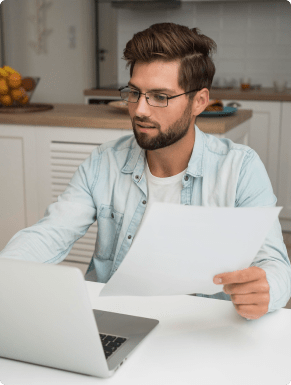 How can a Virtual Assistant benefit you?
Multi-Tasking Experts
Our virtual assistants are great at multi-tasking. They can work on multiple projects for you and deliver them on time, every time.
Efficiency
Don't burden yourself with repetitive tasks that take up too much of your time. Wishup's virtual assistants are highly task-efficient and can systematically handle all your recurring admin tasks.
Save time
With our virtual assistants, you can save a great deal of time every day, allowing you to focus on growing your business.
Frequently Asked Questions
A virtual assistant is someone who is going to support you and assist you in every area of your work remotely. They have excellent verbal and written communication skills, are quick on their feet, and can make informed decisions. They are just as qualified and efficient as a full-time assistant. The only difference is that a virtual assistant doesn't work in the same office, unlike an in-house assistant.
You can hire a virtual assistant based on the number of hours you need assistance in managing your tasks. Depending on your requirements, you can hire a virtual assistant for one month or more extended periods.
Our virtual assistants are graduates with multiple qualifications and skills. At Wishup, we have our rigorous four-week training program where we prepare our virtual assistants for the work that a remote assistant offers.
When you hire a virtual assistant, you can entrust them with personal and work-related tasks. The most common duties are calendar management, client correspondence, email management, data entry, keeping a record of your expenses etc.
If you are running a small business, daily routine tasks can keep you from focusing on tasks that can help grow your business. In such scenarios, hiring a virtual assistant would make immense sense.
Our Clients Love Our Services
Grow your team
with Wishup