9 Ways to Motivate Your Team and Improve Productivity
Teams involved in the business are the moving force of progress. That's why 'teamwork' is an essential skill on almost any resume. Get yourself a motivated, skillful, energetic team, and only good things can happen to your company.
But success doesn't depend only on your employees. If you don't motivate the team and keep morale high, the efforts made by the team are cut in half. Then comes employee turnover, new teams, and the same story all over again.
So, we've prepared nine ways to motivate your team to help you avoid such a grim scenario. They aren't challenging to implement, but you'll have to think about your mistakes and fix them.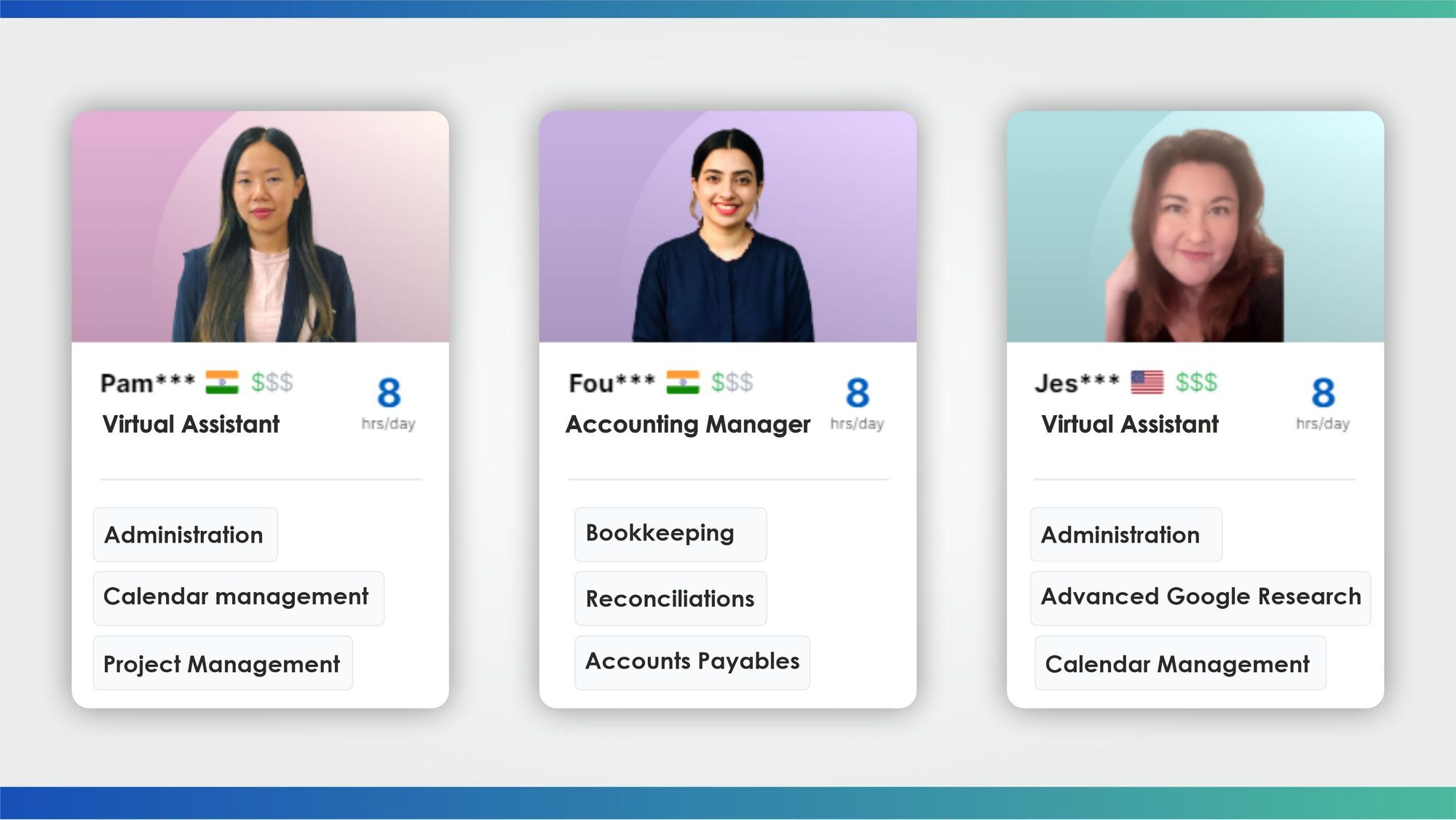 Source:https://images.ctfassets.net/gg4ddi543f5b/6bsmw1W7rf3CPJjW6iSuOg/0084b531b84e3fea1a2769d5f7f59d55/11-Ways-to-Motivate-Your-Team-3.jpg
#1: Establish Clear Processes
There have to be goals and protocols for every employee to know what to do and why to do it. Take the time to create a system where you have clear monthly goals for the team. Make sure every team member knows their role in the system you create.
Assign precise tasks to everyone and establish the KPIs for the team to strive for.
Many digital tools and productivity apps can help you make the workplace a convenient place where people have a purpose. Here are some examples:
Jira – you also need team management software to work on projects, share updates, plan, track, report, and automate tasks. This tool has ready-made templates for your projects and ten free user seats.


Trello – if you have a hybrid or remote team, it doesn't mean you can't bring them together and boost productivity. The software helps you assign and optimize tasks, create and manage projects, and organize team-building activities.


My Hours – tracking time may be a problem, especially for remote teams. However, apps like My Hours will help you solve the problem. It's available for iOS and Android devices, and there's a web version for desktop use. The app offers detailed reporting but doesn't have a scheduling feature.


Monday.com – Monday.com offers software for team management if you want to create a virtual office for in-house, remote, and hybrid teams. The updates come in real-time, which means each team member will be notified when something changes in the projects. It's relatively easy to use, even if you have a cross-team project that needs heavy organizing.
WebWork Time Tracker - In order to keep track of workflow and see productivity reports WebWork offers a variety of features including "time tracker with screenshots", attendance monitoring, apps and websites usage, productivity monitoring and more. With the team's activity data and tracked time, WebWork will show how productive employees were. The software is available on different platforms, it's easy to use and has a free trial option.
Tools for improving processes in specific areas & for specific tasks
The range of digital tools is impressive, and you can find a set for each team to feel more confident and productive. Here are some examples:
Marketing team – SE Ranking.
For your marketing team, provide an accurate and intuitive SEO tracker tool to help them promote your business better. Looking for keywords, seeking link-building opportunities, researching competitors — all of these tasks are crucial for an innovative and effective marketing campaign. SE Ranking is an all-in-one tool to help your marketers achieve their (and your) goals.


Accountants – FreshBooks.
Decent accounting software will ensure the calculations are correct and that your accountant team is satisfied. FreshBooks is one of the best choices for professional companies, freelance specialists, and any organization with an in-house accountant. It's easy to use and has all the essential features a pro will need: reporting, invoicing, support, etc.

Sales team – LemList.
Making life easier for your sales team is easier with tools for cold emails. LemList offers to automatically send cold emails in bulk, saving your team lots of time to perform other essential tasks like guiding leads to purchases. Moreover, the tool helps you track bounce rate, open rate, and other important metrics.


Development team – TeamViewer.
TeamViewer is an excellent addition to your arsenal, especially if you have hybrid and remote teams. It enables people to share screens with one another. This makes collaboration much easier. So, TeamViewer is a universal tool and can be used not only by your developer's team.
Your motivation and high-quality software will lay the foundation for precise planning and the performance of important, complex tasks.
#2: Communicate with the Team
Another way to motivate your team is to talk to them. Often, HR guides help run a truthful communication process to deliver critical messages about corporate culture, career growth, benefits, salaries, and so on. Working with an employee survey company to survey employees can help deliver key insights into what specific areas staff members require more clarification or communication.
Communication brings multiple benefits:
Building trust – honest communication will help you build satisfying relationships and trust with your team.


Up-to-date info – instead of micromanaging, just talk to the team regularly to stay up to date on how the project is going, what the problems are, etc.


Being on the same page – discussing tasks and projects with your team will ensure you have the same vision, producing better results.


More ideas – most managers want teams to listen to them. But try to listen to the team instead. That's where you may find fresh ideas for the business.


Knowledgeability – letting your team know where the company's going, and its goals will help the members feel more involved in something big.


Praise and motivation – according to a survey, 37% of employees seek recognition as encouragement to work harder. Praise, recognition, and even motivation through communication will make the person give you more of their time and expertise. But don't forget about other ways to reward your teams.


Growth – if an employee makes a mistake, instead of cutting their salary, talk to them, send them to training, etc. In the end, you'll have a skillful and loyal professional.
#3: Offer Proper Digital Training
Img cr: https://learning.linkedin.com/content/dam/me/business/en-us/amp/learning-solutions/images/wlr21/pdf/LinkedIn-Learning_Workplace-Learning-Report-2021-EN-1.pdf
64% of Learning and Development professionals have considered L&D a basic essential since 2021. Fortunately, the importance of employee training and development is increasing and becoming more common. Furthermore, as Gen Zers start their careers, learning has become even more crucial.
According to the same report, 76% of Gen Z employees say learning is key to a successful career. Invest in L&D, and you'll have skilled teams motivated to improve. Stop doing that; the turnover rate may increase significantly, especially with younger talent.
Re-skilling and upskilling have to be on the table in every company. In a tech-savvy world, Data Analysis is a handy skill. Data science bootcamps can be an excellent resource for employees looking to reskill in the field of data science. Udemy offers courses that may be suitable for your employees. In addition, companies like SE Ranking have chosen to allocate funds for Udemy and similar online courses for their teams. In-house training is also a priority to build loyal relationships among teams and the businesses they work for.
To encourage teams, even more, the company offers Conference and Event Attendance free of charge. Whether through in-house training or educational stipends, It is wise to invest in your team to be more experienced, productive, and successful.
#4: Improve the Work Environment
One of the best ways to motivate your team is to create a work environment employees want to return to day after day.
Make sure your office has all the essentials for people to have a nice day – snacks, comfortable seats, and all the tech they need to put their expertise to practice. Consider surveying employees to find out what they need to call your company the best workplace.
Also, don't forget about remote teams. The people working for you from their homes, co-working spaces that they book through the apps, cafes, etc., are just as important, so most of the bonuses you provide for your in-house teams should also be adjusted to the remote pros.
Ensure they have compensation for using their tech and electricity, provide subscriptions for software they need to perform well, give bonuses to the best employees, etc. This will motivate your team's performance, bringing you better products, more customers, and steady revenue.
#5: Build a Diverse and Inclusive Team
Earlier, we would have recommended building a team of like-minded people. Nowadays, it is all about diversity. An inclusive team can offer various ideas based on their backgrounds. This will help you look at a problem from different perspectives, often leading to the best solutions.
The advantage of like-minded teams is that they usually get along well. But do they bring freshness to your projects? Maybe not.
It's better to help people find common ground while building a real team with different specialists. Create an atmosphere of trust and respect, motivating team members to share their insights and think out of the box.
#6: Establish a Reward System
Add rewards and positive feedback to employee recognition. We aren't saying you should shower the team with gifts every day for showing up. But when the team makes extra money for you or does its job exceptionally well, be generous.
It may be a monthly competition for the best employee or an occasional bonus to the person or team who did their best during some time. Aside from material rewards, consider giving them more independence and other perks in the work environment.
Don't make it a vigorous competition where people try to jeopardize each other's efforts. Instead, create an atmosphere of honesty and trust rather than segregating 'good' and 'bad' employees.
#7: Delegate and Encourage the Team
Encourage team performance in any way you can. One such method is proper delegation; when you give the right responsibilities to the right people, productivity and the whole team's mood rise.
Only 20% of employees are engaged at work (global data by Gallup). Disengaged employees have less fulfilling work experiences, which often makes them leave the job. And the younger your employees are, the more valuable they find their engagement at work.
Through communication and assessment, choose the right people for the right tasks and trust them entirely with those assignments. You'll have more experienced, confident, and loyal employees if they do well. If not, you can find growth points and learn from your mistakes together.
Do that with more people on the team, and you'll retain most, if not all, of your team for years.
#8: Avoid Micromanaging
When you set clear goals, provide high-quality tools and delegate properly, there's no need for micromanagement.
If you try to control every action of your employees, they won't be with you for a long time, not to mention you may soon experience burnout since you'll be re-checking everything after everyone.
Besides, such an approach damages trust between you and the team and lower engagement since there's no independence. If you want to motivate your team, give them opportunities for creative freedom wherever possible, as well as space for mistakes and figuring out how to do an assignment most productively.
As a result, you'll have a team that works like a clock without you having to micromanage it.
#9: Motivate Your Team to Collaborate With Each Other
Last but not least, motivate team members by encouraging collaboration. You may see a 20-30% increase in productivity in collaboration-intensive work processes. This doesn't only mean the members of one team should collaborate. Try to involve various teams in performing complex tasks.
For example, marketing and sales teams should collaborate and share expertise to promote a product better. Such cooperation leads to better communication with leads and existing customers.
Consider holding an out-of-workplace event where all teams can hang out. As they network and establish relationships, the collaboration will develop as a common topic.
Summary
Creating the perfect work environment requires effort as a manager or business owner. Taking the skills of your employees for granted is a thing of the past. Nowadays, specialists will look for better working conditions.
If you want a strong, stable, skilled, productive team, you must train them, communicate with them, reward them, and avoid micro-managing. Think about the conditions you'd love to have if you were in their place.

Special events, collaboration opportunities, proper hard- and software for comfort, and wise delegation will help you create the best team that will stay loyal to your company even through hard times.