Today's business world moves quickly, and having an online presence is essential to connect with your target audience. But managing outreach and lead generation can be a huge challenge for many businesses. That's where an Outreach virtual assistant comes in! They can help you handle your outreach program and generate top-quality leads that can turn into paying customers.
Want to hire the best virtual assistant for outreach in 2023? This blog contains everything you should know about it!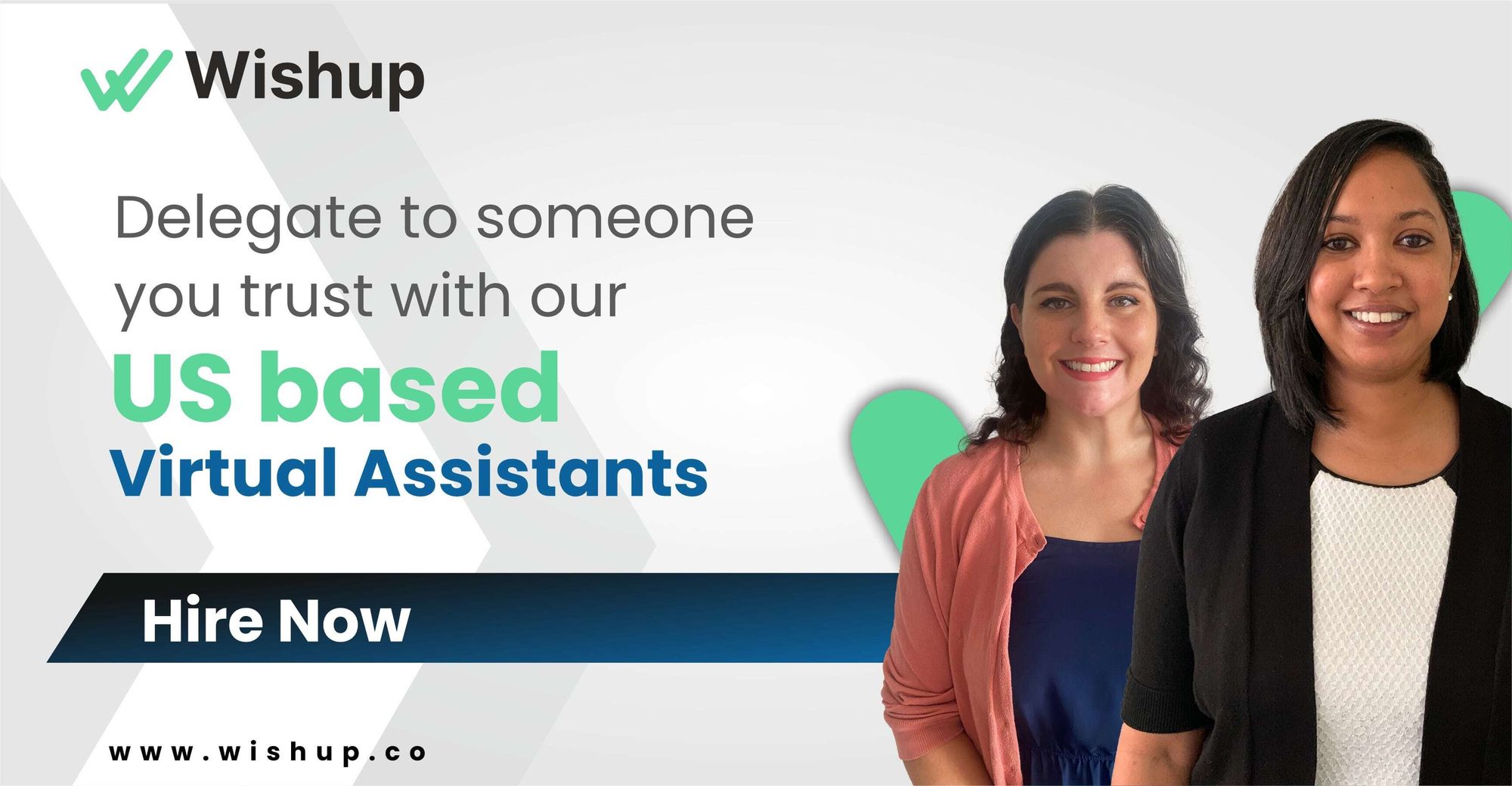 Who Is an Outreach or Lead Generation Virtual Assistant?
A virtual outreach assistant is like a B2B virtual assistant that can help businesses connect with potential customers and create leads.
A lead generation VA can assist businesses in building relationships with people, turning them into long-term customers. These professionals work remotely, so companies can get their services regardless of location and start building relationships with prospects immediately!
Tasks of an Outreach Virtual Assistant
Outreach online assistants are responsible for multiple essential tasks - all related to finding high-quality business leads.
1. Maintain a high-quality profile
Having a virtual assistant for outreach on your team can do wonders for keeping your socials looking good! They will ensure your social media profiles are always up-to-date and on-brand, so you can rest easy knowing your company's profiles look fresh and professional.
2. Create LinkedIn ad campaigns
LinkedIn is among the most popular platforms for reaching and networking with potential clients. A VA can help you create solid LinkedIn ad strategies and campaigns which can help you capture the attention of your target leads.
3. Share quality content
Virtual assistants can help you spread the word about your business, products, and services! Whether creating quality content to post on social media or sharing it with potential customers, they can help you generate leads and grow your business.
4. Data Mining
A Virtual Outreach Assistant can do data digging to find potential customers who meet specific criteria like industry, location, job title, etc. This can help you make your approach more targeted and personalized, increasing the chances of getting better results.
5. Develop client personas
Creating client personas can be a great way to understand your target audience better and refine your outreach strategy. Doing so can really help you get the most out of your efforts. An outreach VA can help you develop the best client personas by analyzing customer data and conducting thorough market research.
6. Create saved searches within LinkedIn Sales Navigator
Using LinkedIn Sales Navigator, Outreach Virtual Assistants can set up saved searches tailored to your desired target audience, saving you time and effort to find potential leads.
7. Sort and download search lists
Outsourcing virtual assistants can help you stay in the know by bringing your contacts into any essential sales, prospecting, or automation programs you use. They will make sure your database is always fresh and up-to-date.
8. Import contacts to critical sales, prospect, or automation software
Having an outreach virtual assistant on board be helpful for your sales, prospect, or automation software up-to-date. They can easily import contacts into these systems, meaning you don't have to worry about manually updating your database.
9. Create lead-generation drip campaigns
Drip campaigns are super helpful when it comes to generating leads. Simply put, they are automated messages that get sent out to potential leads over a period of time, increasing your odds of converting them into customers.
10. Create follow-up emails
With the help of follow-up emails, virtual assistants ensure you stay in touch with potential leads and help you convert them into customers. They can help you craft follow-up emails that will help maintain the relationship and keep them interested.
Benefits of Hiring an Outreach Virtual Assistant
1. Target certain types of clients
A Virtual Outreach assistant can make it easier for businesses to pinpoint their ideal customers. With the ability to focus on criteria like location, industry, and job title, companies can better target potential customers. This increases their chances of getting leads and closing deals.
2. Expand the client base
Hiring an outreach assistant can also help you expand your customer base. VAs can use various outreach techniques to uncover new opportunities and connect with potential customers that might have gone unnoticed.
3. Boost conversion rates
Outreach VAs can help boost your conversion rates by crafting and executing the perfect outreach strategies. They will ensure your messages are tailored to your audience and make an impact, so you can move leads through the sales funnel and turn them into paying customers.
4. Increase sales
An outreach online assistant can generate more leads and improve conversion rates. This ultimately leads to higher sales and revenue, allowing businesses to close more deals and expand their customer base.
5. Product promotion
Outreach virtual assistants are perfect for businesses looking to promote their products or services. They will understand your target audience and come up with product promotion campaigns that speak to them. That way, you can get your products and services out there and start making some sales.
6. Build brand credibility
Outreach VAs can be a great asset to your branding efforts. They can create and maintain a professional online presence and interact with potential customers positively, and be friendly.
7. Build high-value relationships
Lead generation or outreach VAs are great for businesses to build relationships with potential clients. They can research to get to know the people they're reaching out to and develop personalized, meaningful messages that can help businesses create lasting connections.
8. Reduce outreach workload
Delegating outreach tasks to an outreach virtual assistant can lighten the load for your in-house team and allow them to work on other important tasks. It also enhances your team's productivity and efficiency, allowing you to allocate resources better and reach your goals faster.
9. Broaden marketing capabilities
These professionals can bring fresh perspectives and approaches to your business. It also allows you to expand your marketing tactics and target new customers. Their experience, skills, and methods will bring in more leads and sales.
10. Reduce overhead
Hiring an online outreach assistant can be a great way for businesses to grow their outreach efforts without the hassle and expense of hiring a full-time employee. Outsourcing these tasks to a VA can save you from having to pay for onboarding and training, but you will still get to take advantage of the expertise of the specialists.
Top 5 Outreach Virtual Assistant Companies and Platforms
Do you want to improve your marketing and lead generation strategy? Hiring an outreach VA can be a great way to boost your outreach efforts, generate more leads, increase sales, and reach your growth and revenue goals.
Here are the top 5 outreach virtual assistant companies and platforms that you should consider when looking for the best virtual assistant for outreach:
1. Wishup
If you need an affordable way to boost your business, you should check out Wishup - a popular virtual assistant service.
Wishup consists of a team of top-notch virtual assistants who can get you set up with effective outreach strategies, build client personas, and generate leads that will bring results. The company has a simple and affordable pricing structure that won't break the bank, no matter your business size. Wishup also provides a 7-day risk-free trial and instant replacement.
2. Upwork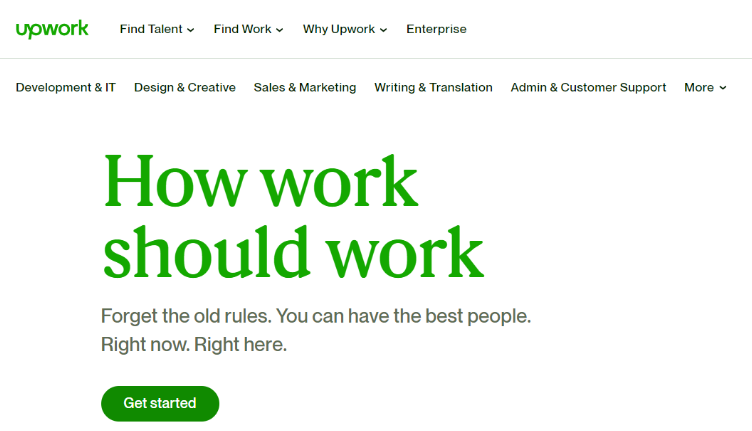 If you're looking for an outreach or lead generation virtual assistant, Upwork can also be a solid choice. Being a widely used freelance platform, Upwork has a massive selection of talented professionals from various industries.
A fantastic thing about Upwork is that it is super user-friendly, and you easily find a VA according to your budget.
3. Fiverr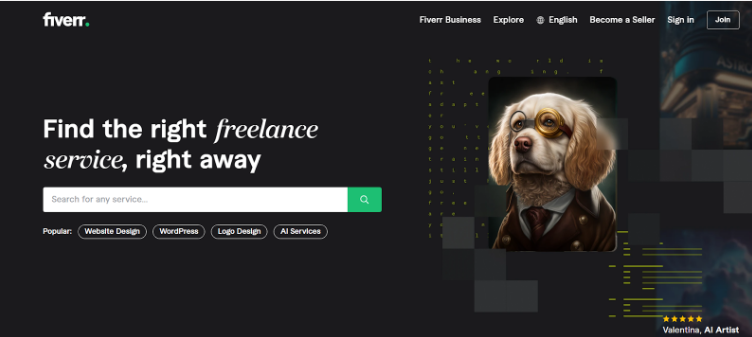 Fiverr is a great choice for businesses looking to get more reach and leads without spending a fortune. It's a digital freelance marketplace where you can connect with freelancers from various fields, such as outreach and lead generation, at an affordable price.
You have a huge selection of qualified professionals promoting their service, so you will have plenty of options for your business.
4. Freelancer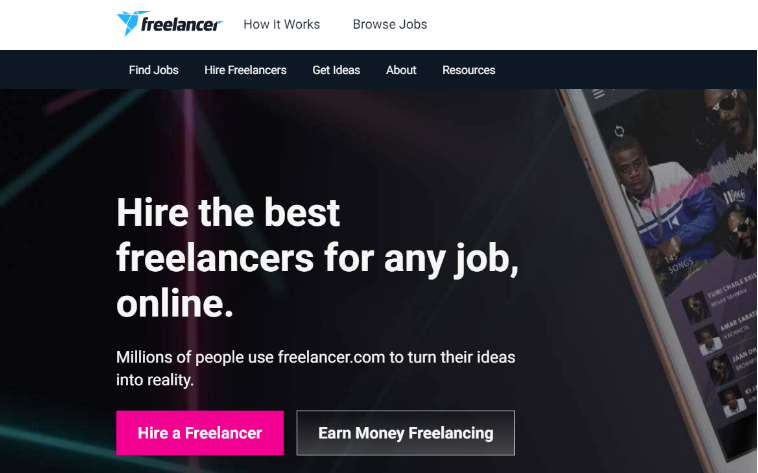 Another popular freelance marketplace where you can find skilled outreach virtual assistants is Freelancer. The platform has a huge selection of talented freelancers in all sorts of industries, and its user-friendly interface makes an incredibly convenient right person for the job.
You can easily post your requirements, and professionals who meet them will contact you. So, you can find the perfect person for the job in no time!
5. FlexJobs

Lastly, we have FlexJobs - a virtual job search website that offers remote work opportunities to its extensive network of freelancers. You can easily find a good virtual lead generation assistant for your business.
The company prioritizes quality and vetting, so you know you're getting a top-notch virtual assistant. Check them out if you're looking to boost your lead generation efforts!
Why Hire Outreach Virtual Assistants from Wishup?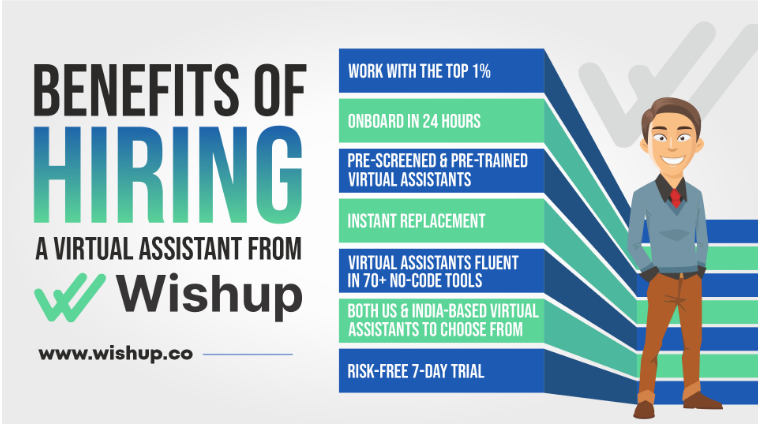 Do you want to make your business run smoother and reach your goals? If yes, hiring an outreach VA from Wishup could be the answer. Not only will this help streamline your operations, but you'll also benefit from a variety of advantages - here's a closer look:
Top 1% of applicants
When you hire a VA from Wishup, you can be sure you're getting the cream of the crop! At Wishup. We only hire the top 1% of applicants through our strict screening process, so you know you're getting the best of the best.
24-hour onboarding
At Wishup, we get that time is precious. That's why we've made onboarding super quick - 24 hours or less!
Instant replacement
If your VA isn't doing a satisfactory job, you can get a replacement ASAP - no need to slow down your business!
Dedicated account manager
When you work with Wishup to hire an outreach assistant, you will get your own dedicated account manager. They will be your go-to for anything you need help with or have questions about.
7-day risk-free trial
Try our Virtual Assistants and see the quality for yourself - we're offering a risk-free trial for 7 days. If you're unhappy, no worries - you can cancel within a week without repercussions.
In-house training in 70+ no-code tools and 200+ skillsets
Here at Wishup, we're passionate about investing in our VAs. That's why we provide them with in-house training in over 70 no-code tools and over 200 skill sets. This way, we ensure our Virtual Assistants have the newest skills and tools to support your business's growth.
How to Hire an Outreach Virtual Assistant?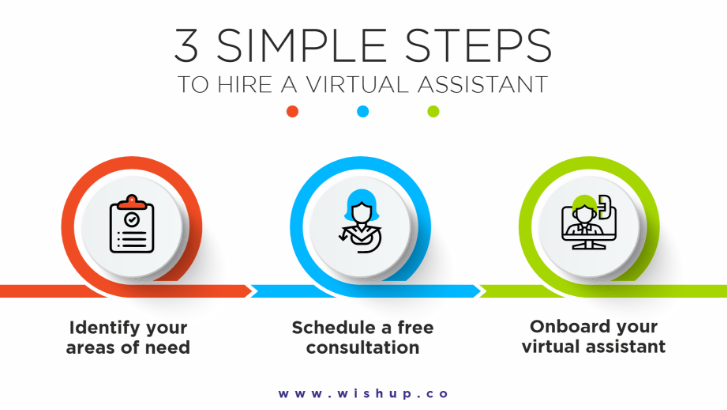 Step 1: Identify areas where you need assistance
Prior to getting a virtual outreach assistant, you must figure out the areas you need help with. That could include things like designing and executing outreach plans, defining your target customers, finding potential clients, and more.
Step 2: Sign up for a free consultation
Next, sign up for a free consultation with our team, and help us understand your requirements to pair you with the best-suited virtual assistant.
Step 3: Onboard your outreach virtual assistant
Finally, it's time to get your outreach VA onboarded. This includes setting expectations, defining goals and KPIs, and figuring out how you'll communicate with each other. Let's get started!

Conclusion
To sum it up, hiring a virtual outreach assistant is a great way to help your business grow. They can help you build your reach and get more leads, eventually leading to more sales. It's also great for business owners since you can use their expertise to take care of the tedious outreach tasks while freeing up your time to focus on the important stuff.
So, are you ready to take your outreach game to the next level? Check out Wishup for an outreach virtual assistant! Check out our website for a free consultation, or shoot us an email at [email protected].
Frequently Asked Questions
What does an outreach virtual assistant do?
A virtual outreach assistant usually takes care of things like digging up data, building client profiles, devising and implementing outreach plans, getting leads, and making lead-generating follow-up campaigns.
What is the job scope of outreach?
Outreach involves figuring out who your potential customers or leads could be and coming up with ways to reach them. This could mean sending out emails, posting on social media, making calls, and getting to know people.
Who is the best virtual assistant?
Deciding the best virtual assistant is subjective and depends on your specific needs. But, picking up VAs from reputable agencies like Wishup can increase your chances of finding highly skilled and trained VAs who can provide valuable support for your business.
Subscribe to Wishup Blog | Remote Teams | Remote Employees
Get the latest posts delivered right to your inbox