Getting to know the Entrepreneur, Public Speaker, Branding Expert - RICHARD LAU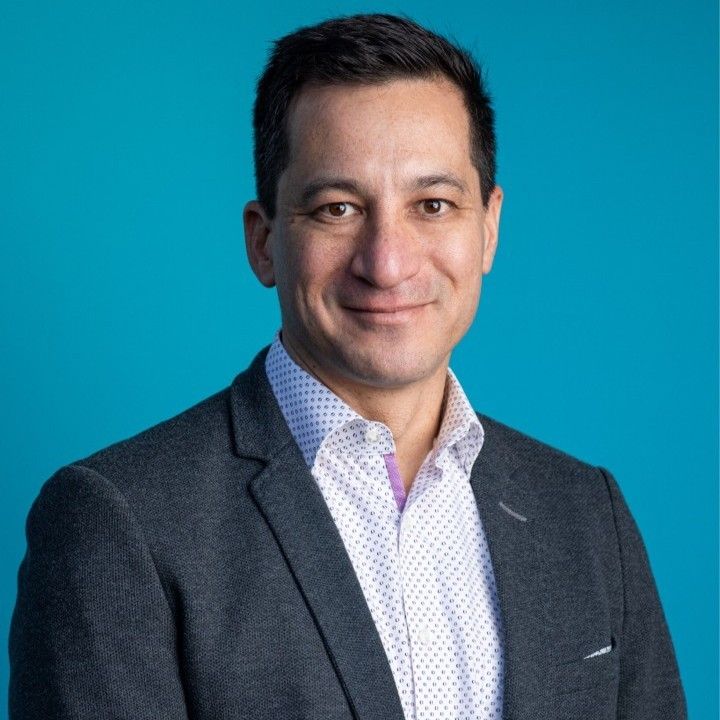 For the latest edition of our featured interviews we present to you a disruptor and entrepreneur. Someone who is familiar in the tech space and has managed to grow his startups into multi million dollar ventures Mr. Richard Lau.
Having expertise in domain forensics, Richard has helped rescue many high-value stolen domains such as God.com, Religion.com, Wifi.com, Iraq.com and others.
We recently got an opportunity to meet with the man himself to learn about his new venture LOGO.com and understand his aspirations for the organization.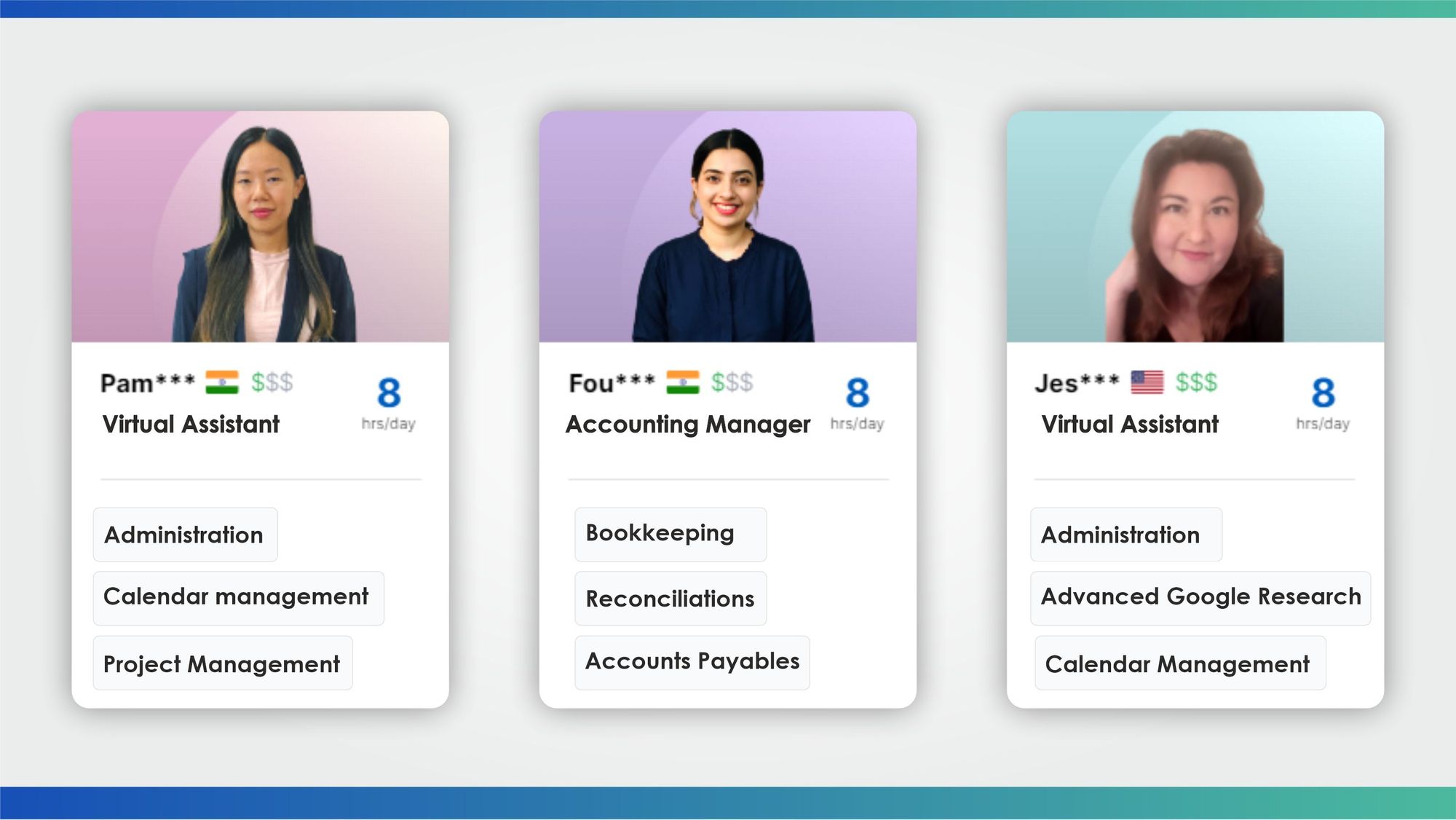 Our readers like to get an idea of who you are and where you came from. Can you tell us a bit about your background?
My journey has been a long one, but I will try and summarize it here.
I started in domain names in 1996. I had been focusing on providing services as a registrar and DNS provider. I have founded, built, and sold multiple companies, including MyDomain.com, Resume.com (sold to Indeed.com), and NamesCon (one of the world's largest commercial Internet domain name conferences sold to GoDaddy).
Along with success on the business side, I'm also the Executive Director of WaterSchool; a charity focused on clean water projects in Uganda.
My team and I are currently building LOGO.com, a professional logo maker and brand building suite for those who're just getting started with their business.
I would describe myself as a cross between a serial entrepreneur and a lifestyle entrepreneur. I love to start new things and bring them to successful fruition, but I also enjoy time with my family.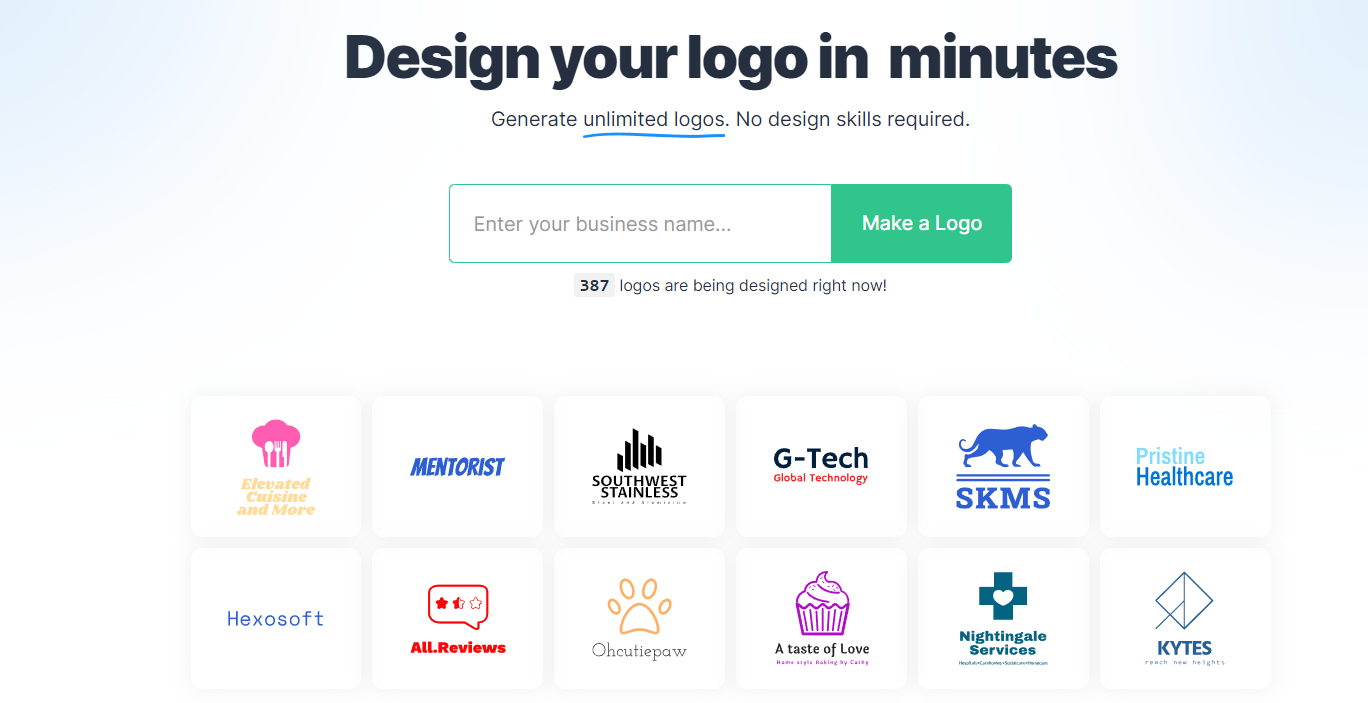 The motivation behind starting the company and how did you come up with the idea?
Building an excellent online presence today is nearly impossible without a logo. Your customers need easy visuals to remember and associate with your business. So the question was, how can we help people get online faster? So they can start building their business or side-hustle.
LOGO.com has a clear mission to help entrepreneurs launch their businesses quickly and without breaking the bank.
When we (my team and I) were building other businesses, we faced some common issues with the logo design process. The team at LOGO.com took these issues and ironed them with a logo maker that offers professional designs that work.
With a combination of:
A strong domain name
Personal experiences
Human designers
AI programming
Knowledge of the usual back and forth of the design process
Analysis of current styles and trends
A vast arsenal of over 200 million logos
…you get a logo maker that reduces friction and gives you a professional logo design.
We took a three-week logo design process and turned it into 30 minutes.
Answering a few basic questions will give you hundreds of logos to choose from. Don't be fooled—these aren't standby designs; they result from analyses and information to offer logos suited for your business.
We have spent a tremendous amount of time ensuring that the logos that come out the other end are clean and professional.
Who is your target market? And how do you find your customers?
LOGO.com is perfect for anyone who has an idea and wants to get online fast. Whether you're a mom-and-pop store, a freelancer, someone who's building a personal brand, or an aspiring entrepreneur, we've got a logo for your idea.
Majority of our customers find us through organic search. We believe in the power of good content and have a team that creates this content.
We also have other partnership options where we co-partner/co-brand with other companies in the same space to provide maximum value and ease to the end customer.
Considering the fierce competition in today's business world, how would you highlight your company's competitive advantages? What makes it stand out from the crowd?
There is a twofold answer to this:
One is the product side of things - We offer affordable logo designs and our own graphic design platform giving customers all the tools and resources they need to launch their business. They don't need to go to one site for the domain name, another for the website, and another for designing marketing collateral.
They get everything on one platform, and it's curated to fit their brand. A LOGO.com customer gets ready-to-use business cards, email signatures, letterheads, social media posts, free domain name, a website builder, all keeping their brand colors and fonts in mind so that they can present themselves as a professional brand online.
Two is our customer service - LOGO.com is built on a foundation of customer service. Our entire team, including me, handles customer support.
Customers are the core of a business. They place their trust in service, and it is only fitting that the process is taken care of by every individual working at the company. We strongly believe that customers need an actual and experienced human being to talk to. So, you'll never get an automated response from us.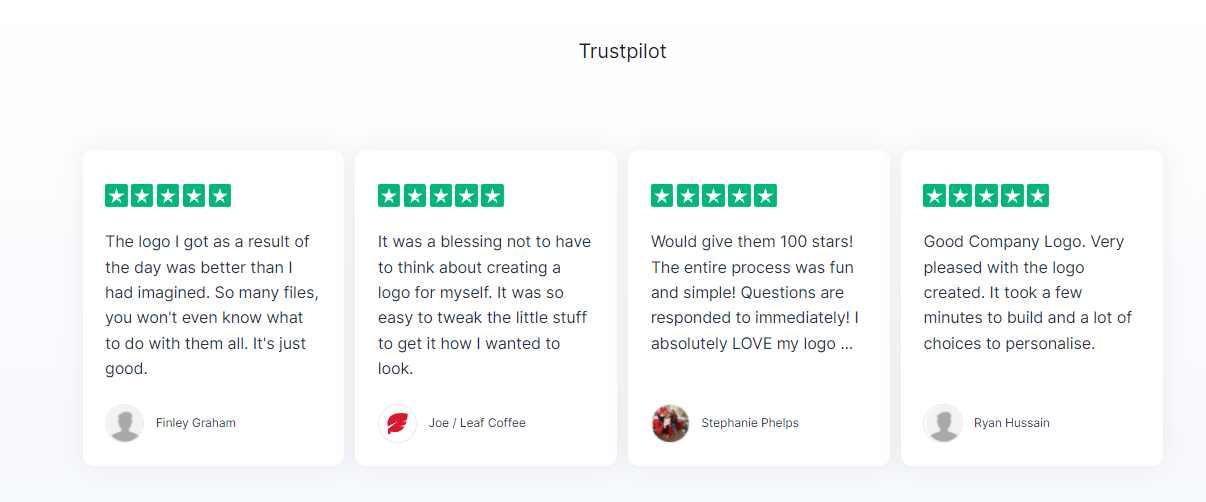 That not only benefits the customer but the business as well. Receiving feedback on current customer concerns allows the company to settle the issue for future customers facing similar problems.
How do you encourage creative thinking and innovation in your organization?
We appreciate and promote individuality. Whether you're a subject matter expert or not, if you believe your opinion/idea can change the course of a project, we want to hear it. The team knows that their thoughts and ideas are valued.
We don't want anyone to feel like a squeaky wheel and focus just on their workload.
All our tasks and projects across departments are visible to everyone, and everyone is welcome to pitch in with their ideas and suggestions. We do team-wide huddles when discussing anything core product-related–whether it's an improvement or revamping anything. It's to drill down the idea that individuality is appreciated. We're building a team of unique, interesting people and not just hiring employees.
What would you say are the core values of your organization and how do you foster these values within your organization?
Customer service: ​​Satisfy our customers with a superior product and human touch.
That's why our entire team handles customer support.
Accountability: We are all responsible for our words, actions, and results.
Each team member shares their tasks, roadblocks, and progress with the larger group every week.
Integrity: We work with uncompromising honesty and good faith in everything we do.
We're a team spread across borders and time zones. There are no fixed working hours or time-tracking. We trust the team to do good work, and we've never been disappointed.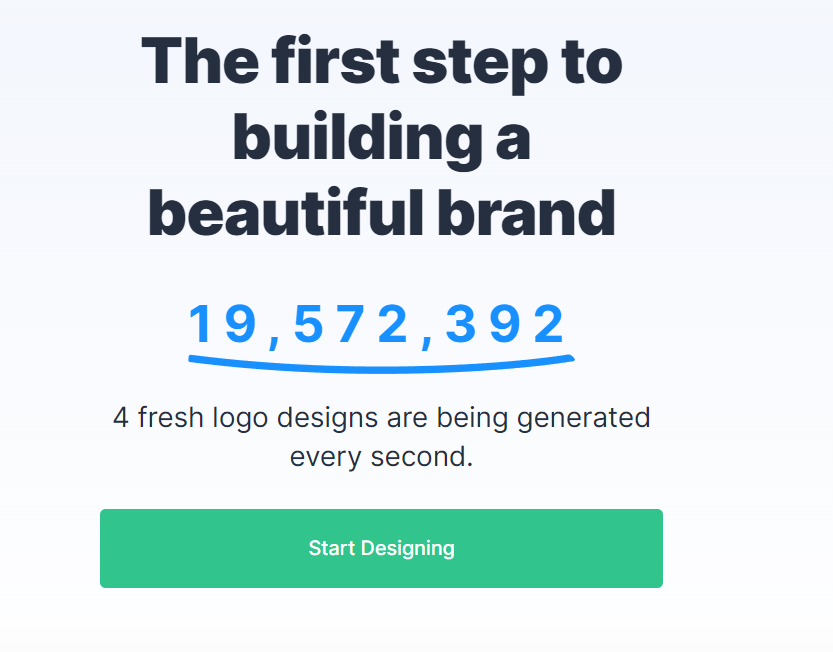 Going into 2022, what is the growth strategy for the future?
Our strategy is to improve our product to ensure the best possible customer experience. With that as our north-star, we're building on what we already have. That includes the logo editor. Based on our customer feedback, we're working on a better flow, more ideas, and enhanced features.
We're also amping up our partnership options to co-brand/co-market with more businesses in our space.
Can you name a leader or a mentor that has had an impact on you and how have they impacted your life?
While I was still in university I had an entrepreneurial boss. I worked for a car insurance agency, driving from dealership to dealership insuring vehicles, and dealing with tough personalities - mostly those of the car dealership sales managers.
There were daily and weekly issues that would come up with certain situations or paperwork and whenever I would go to my boss he would say "get it handled ". At first, it felt like he was being unhelpful but when he explained that while he could simply give me the answer, it would serve me long-term to figure it out myself.
If I had spent time trying to figure it out on my own and then asked everyone else in the company and still didn't have an answer, then I could have come to him. But simply being lazy and asking him for the answer was not serving him, nor me.
"Get it handled" is something that any entrepreneur can appreciate. When there's no one else to turn to, you rely on yourself to figure it out.
What excites you most about your job?
I love a little bit of everything–our team, the work we do, the planning, communication, challenges, wins, flexibility, autonomy, and most importantly, building something worthwhile and creating exceptional experiences.
I'm not sure if I'd call these "hidden" sources. For me, the best way to generate new ideas is to execute a lot. You don't know if an idea has legs until you go out there and execute it.
Execute and fail fast. Don't chase perfectionism. Allow something to be imperfect. Then, start acting, even if that means going forward with the idea that isn't refined just yet. The more you do, the more you'll learn, and that'll help you come up with better ideas.
What is the biggest challenge leaders face today?
One of the biggest challenges for leaders today is determining what "business as usual" means to them. Over the years, you may have learned a lot through trial, error, and attrition but are the learnings of that bygone era relevant today?
For example, back in the day, leadership was about providing tools and resources to your team to earn maximum market share. However, today it's about investing in people's behavior to drive long-term sustainable results. Leaders have to find ways to build habits, processes, and a culture where people thrive. Keep your employees happy, and they'll take care of your customers.
Innovation requires change and adaptability. Get comfortable with the constantly changing trends and, in turn, the continually evolving definition of "business as usual."
How would you rank the critical 3 skills needed to be a successful entrepreneur?
Willingness to learn - Know what you don't know. There's always a lesson to be learned. Ask questions, listen, and observe what others are doing. Always seek new knowledge.
Patience - Results take time. Keep calm and persevere. :)
Network - Your network is your strongest resource. If you're an introvert, build the skill to talk to people and put yourself out there. Reach out and offer help without asking anything in return. You'll be surprised by the rewards.
What are you doing to ensure that you grow and develop as a leader?
I'm dogfooding my advice. :)