Holiday SaaS Deals
Upset that the deal season is over? Well what if we tell you it's not!! Check out this fully inclusive list with the best SaaS deals for your business.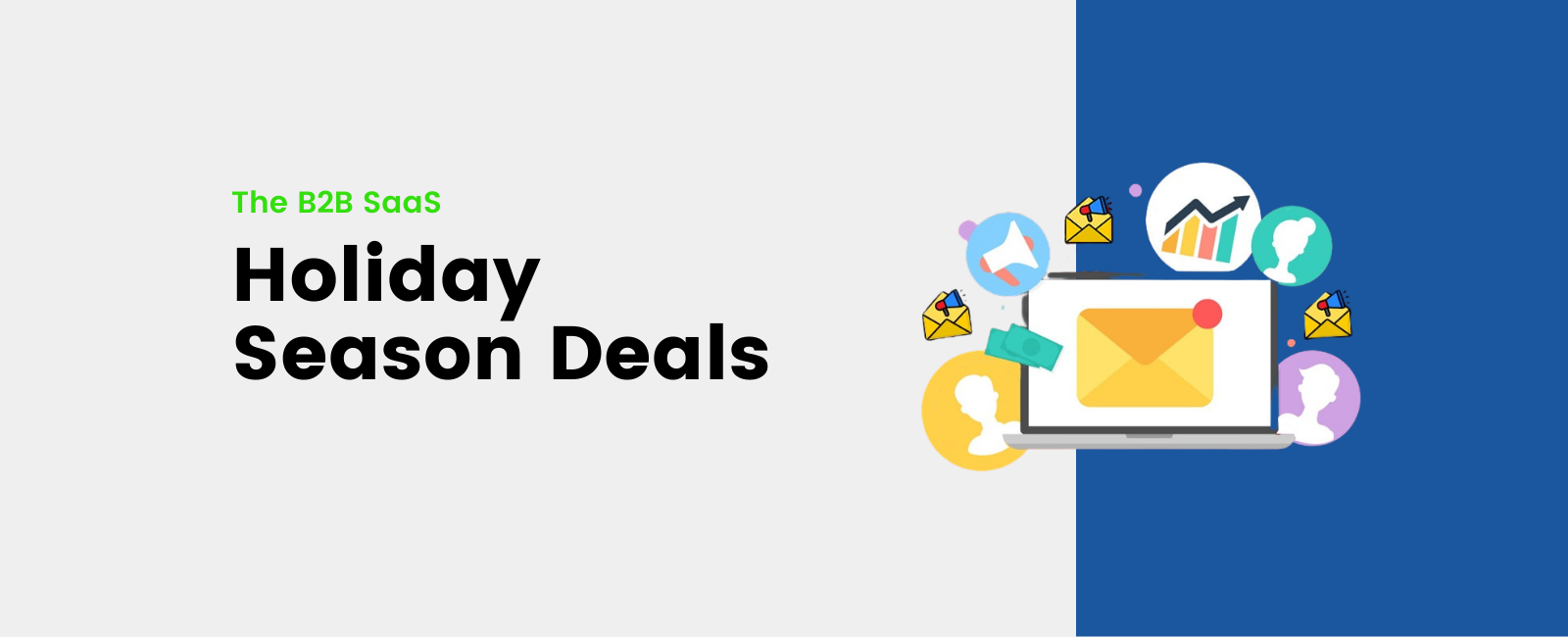 Broken hearted that Black Friday and Cyber Monday are over and there won't be more deals?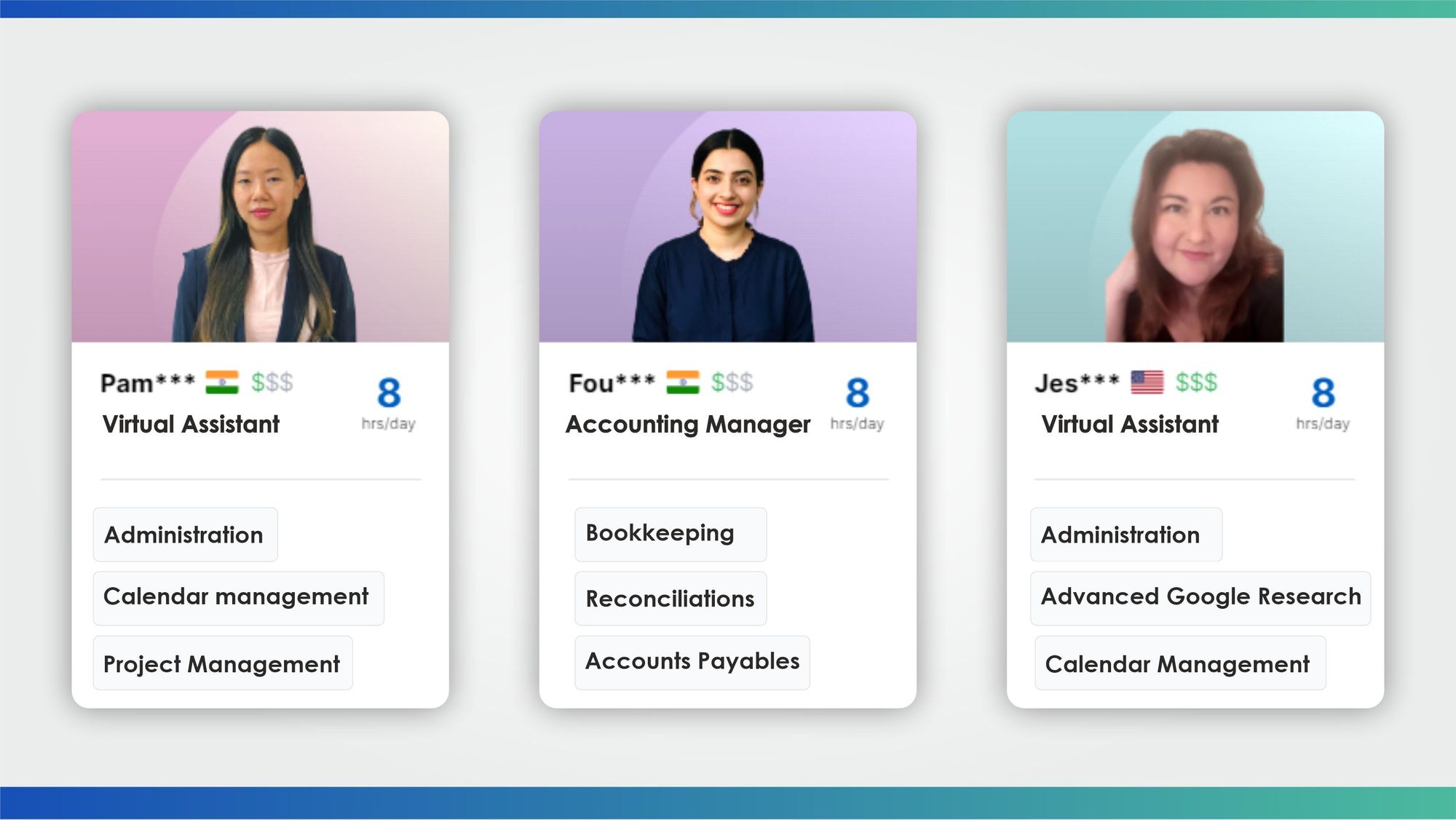 Well, with Christmas and the holiday season coming up, we at Wishup decided to finish this year with a bang and bring forth for you an all inclusive list covering some of the most amazing SaaS deals:
Get work done by hiring the most trained and skilled virtual assistants, social media managers and digital marketing managers, just ideal for entrepreneurs, small business owners and organizations. Hire a virtual assistant and get your work done remotely.
Wishup provides highly skilled Remote Workers at an affordable price point which is fulfilled through a tech enabled marketplace. Our monthly plans start from $ 899 for 4 hours/day.

Deal:
7.5% Discount on 3 months plan
10% Discount on 6 months plan

Deal page: https://www.wishup.co/deals
2. Fotor
Fotor is an easy to use online photo editor that help you create all kinds of visual content, such as posters, social media graphics, website images, banners, logos, cards and more in a fast and easy way.  It is packed with a powerful photo editing suite, 100,000+ ready-to-use design templates, stickers, and fonts, along with 1,000,000+ licensed HD stock photos.  Perfect for marketers, entrepreneurs, freelancers, web designers and bloggers.
Deal: 30% Lifetime Discount on All Fotor Plans ( discount code: HOLIDAY20)

3. Growave
An all-in-one marketing platform for small and medium-sized Shopify brands to help them reach, engage, and convert their customers. The app offers a variety of tools, such as Reviews, Wishlists, Q&A, Loyalty & Rewards, Social login, Instagram & UGC, and more.
Such multifunctionality of the app makes it the ultimate platform for online store conversions and sales, with it being as much as 6 times more cost-effective than any of the alternatives on the market.
Deal: A 60-day free trial on paid plans
Deal page: https://growave.io/?discount_code=60daybfcm2020/

4. Infinity
An all-in-one work management platform where you can organize all of your projects and tasks easily, and collaborate with your team.
Some of the main benefits of Infinity are its incredible flexibility (you decide how you want to structure and organize your data), versatile customization options (everything is fully customizable, from attributes to colors), and the ability to store everything in a single place.
Due to this, Infinity represents a great choice for everyone, including marketing agencies, project managers, entrepreneurs, development teams, accountants, educators, freelancers, real estate companies, etc.
Deal: 86% discount
Deal page: https://startinfinity.com/pricing

Group Collector automates new Facebook group members onboarding. It allows you to collect new group member answers and stores them into google sheets and email marketing softwares. Benefits range from unlimited facebook groups, easy to use, email and zoom support availability and a 30 day money back guarantee!
Deal: 77% discount
Deal page: https://appsumo.com/group-collector/

6. VYPER
A viral marketing tool that allows brands to easily build giveaways and referral programs in 10 minutes! A high containing UX & UI and 3 display modes to choose for to curate your perfect campaign.
Deal: 20% Off
Deal page: https://vyper.ai/t/promo/
7. Pixpa - Portfolio Websites for Photographers and Creators
The ultimate all-in-one website platform for photographers and creatives to showcase, share, and sell their work online. Trusted by Pro Photographers around the world, Pixpa enables you to create a beautiful portfolio website in minutes, complete with built-in client galleries, online stores, and blogs.
With plans starting at just $7/mo, Pixpa gives you all the tools that you need to manage and grow your business - all without any coding knowledge.
Deal: 25% discount (discount code: HOLIDAYS25)
Deal page: https://studio.pixpa.com/signup?refcode=HOLIDAYS25

8. Wingman
Through live, AI-powered training close sales faster with Wingman! With easier review, real time tips and insights on best sales pitches, always be ready with Wingman. A simple interface yet with all core features, no longer are you going to be inconsistent or lost during your calls.
Deal: A 50% discount for the first 6 months on the annual subscription plan, valid till December 18, 2020 (discount code: WINGMAN-BF2020)
Deal page: https://www.trywingman.com/black-friday-2020/
9. Syften
Get new users for your startup without spending a dime. Responding to social, blog and community posts is one of the most effective marketing channels for new startups. Syften makes it so easy you'll feel like you're cheating.
Deal: 15% discount (discount code: HOLIDAY2020)
10. Bulkly
Bulkly offers a SaaS solution that allows users to automatically schedule and recycle social media updates on Buffer or Hootsuite. Users can also connect directly to Facebook, LinkedIn and Twitter.
Create status updates in bulk by leveraging CSV uploads, RSS feeds and more. A variety of options allow you to take your social media scheduling to the next level.
Deal: 97% discount
Deal page: https://bulk.ly/holiday/
11. VideoForm
VideoForm is a brand new way to interact with your website visitors. VideoForm lets you record a video message, create interactions and lets your prospects reply with a video - with just 1 click.
You can use VideoForm to collect video feedback, get video testimonials, create an interactive pop quiz, send video replies and build human connections with prospects.
Deal: 70% off on all plans forever( discount code: vfdeal70)
Deal page: https://www.videoform.com/pricing
12. PromoRepublic
Standard (Best for small businesses) annual pack description: Automate your social media presence, create social media content in a blink, schedule social media posts in advance, get rid of posting routine, and stay involved in running your business. Professional Agency annual pack description.
Streamline your workflow serving social media marketing for multiple clients, manage all social media pages for multiple clients in one place.
Deal: $75 discount for Standard (Best for small businesses) annual pack. Original price $468 (Discount code: BLACKFRIDAYPRSTANDARD)
$175 discount for Professional Agency annual pack. Original price $950 (Discount code:  BLACKFRIDAYPRPRO)
Deal page:
13. NetHunt CRM
NetHunt CRM is a sales automation tool that lives in your Gmail. It has the full set of features to organize customer data, capture leads, nurture client relations, track sales pipeline, automate workflows, send bulk email campaigns, and monitor sales progress by advanced dashboards and reporting features.
Deal: Win-Win lottery with the discounts up to 40% off
Deal page: https://nethunt.com/

14. Chanty
Chanty is an all-in-one platform for team collaboration. It is aimed to boost team communication with unlimited searchable messaging. Chanty is great for project management thanks to its built-in task management system with the Kanban board. Chanty offers one-on-one video calls as well as group video conferences with screen sharing.
Chanty integrates with third-party apps including Trello, Asana, Zapier, Google Drive, Dropbox, Onedrive, Github, Gitlab, Bitbucket, Mailchimp, Giphy and others.
Chanty offers 2 deals for Christmas 2021:
40% off on an annual business plan
10% off on a monthly plan
The deal is valid: 22.12.2021 - 31.12.2021
Deal page: https://www.chanty.com/pricing/
15. Planable
With Planable, you'll put together kickin' posts that look exactly like the live versions. So what you see is what you get. You'll literally keep everyone on the same page. With one shared space for your team and clients to collaborate, everybody is in the loop at all times.
Gather feedback where it makes sense, right next to every social media post. Add comments, tag your team members, and send notifications to the right people. Miscommunications will be the horror stories told by the water cooler or a virtual water cooler.
Deal: 30% off of yearly plans (discount code: CHRISTMAS2020)

16. SERPCloud
SerpCloud. The best way to track your website's rankings in Google,Yahoo ,Bing Search Engines and Youtube. A simple, powerful web based seo tool that makes tracking search engine rankings fast and easy. Monitor daily changes, measure keyword performance, and improve rankings with data you get. Also you can track your website Social and SEO metrics Data and keep track of it.
Deal: 40% lifetime discount( discount code: BFCM2020)
17. Proxy-Hub
The best, most affordable private proxies provider with servers from USA, Canada, France, Germany, UK, Netherlands and many other locations.
Deal: 15% lifetime discount( discount code:HOLIDAY2020)
18. Adaface PairPro
Adaface PairPro is a collaborative code editor with video conferencing capabilities to evaluate problem solving and coding skills of developers with real-time pair programming interviews.
Deal: Adaface is offering unlimited credits for all new PairPro subscriptions until December 31.
Deal page: https://www.adaface.com/pair-pro-pricing/
19. Optinly
Optinly is a freemium WordPress popup plugin that comes with best in the industry features. You can create popup campaigns and set it live in under minutes with pre-existing growth marketing goals and relevant popup templates.
The plugin also comes with advanced popup triggering options, a WYSIWYG popup builder and the option to integrate with 10+ email marketing platforms.
Deal: 30% discount
20. Appmaker
Appmaker is a native mobile app builder for WooCommerce. Connect with 4k+ eCommerce stores globally Appmaker helps WooCommerce store owners access mCommerce by creating Android and iOS mobile apps for their stores. No prior technical knowledge or coding skills required.
Deal:  50% off( discount code: BLACKFRIDAY)
Deal page: https://appmaker.xyz/en/black-friday-and-cyber-monday2020/
21. Clappia
Clappia is a No Code platform on which creating custom process apps is as easy as working with Excel sheets. People inside your organization who don't know about mobile apps, coding, cloud hosting, databases, etc. will be able to create very complex apps and streamline different processes within a couple of hours using their business logic and our app builder.
Deal page: https://www.clappia.com/year-end-sale
22. Netpeak Software
Netpeak Software develops SEO tools: Netpeak Spider (SEO audit, comprehensive analysis, website scraping), Netpeak Checker (SERP scraping, bulk URL comparison), and Owlymate (assistant-product for Windows & macOS with a handy scheduler of SEO checks, notifications to email and Telegram, and detailed online-reports).
Deal:  Get free access → buy a subscription for 1 year or 3 years and get a second one of the same period for free!
23. HelpCrunch
HelpCrunch is an all-in-one customer communication tool offering a comprehensive set of features for customer support, marketing, and sales. If you need a live chat and knowledge base solution, it's one of the most affordable options available. Set up proactive chat messages, send manual chat campaigns, and engage with customers and visitors at every step of their journey.  Additionally, you can choose the 'Live chat + Emails' subscription plan and use HelpCrunch for email marketing automation.
Deal: 20% discount
Coupon Code: SANTA20
24. Super Monitoring
Monitors uptime and proper functioning of websites and web applications. Detecting outages, missing content, slow-downs, feature malfunctions, domain and SSL certificate expirations, presence on blacklists and search engine robots blockades. Provides email and SMS alerts, cyclic and on-demand reports, status pages, integrations (WordPress, Drupal, Joomla, Magento, PrestaShop) and API.
Deal: 40% discount (One time discount only for new customers)
Coupon Code: XMAS2020
25. GanttPRO
GanttPRO is an online project management software based on Gantt charts. The service allows managers, teams, stakeholders, and any other involved in project parties to get a clear picture of every detail right away.  GanttPRO has a short learning curve. It allows even new team members to start working on their tasks in 10-15 minutes what makes it stand out among other project management software.
Deal: 21% discount
Deal page: https://ganttpro.com/go/wishup21
26. Axeptio
When running an online business, protecting your website visitors' personal data and compliance with relevant legal regulations are always a big concern. However, with Axeptio, handling this issue is not only effortless but also fun. It doesn't take more than five simple steps to create a fully customized form for collecting newsletter and cookie consents in this user-friendly piece of compliance software. And the app's playful interface design is a guarantee you will never get bored in the process.
Deal: 30 % OFF on all subscriptions
Coupon Code: WishupHoliday30
Deal page:https://www.axeptio.eu/fr/special/black-fridayen
27. Surveybot.io
Surveybot is an intelligent chatbot tool that lets you collect answers from respondents via Facebook Messenger and Facebook Workplace. With Surveybot, you can survey your audience in their favorite messenger app.

Deal: 50% off on $65 plan and higher. When you activate this deal, you can avail this deal for the next 3 months.
Coupon Code: YEAREND50
How to avail: Use the coupon code at the checkout.
Duration: Expires on 15/1/2021

Final Note:
Don't be selfish this holiday season and share this list with your family and friends so they can enjoy the list and get a killer deal before 2021 knocks on our door!
So get listed because the clock won't stop!
Happy shopping!