How Accountants Can Hire Remote Talent to Scale Their Firm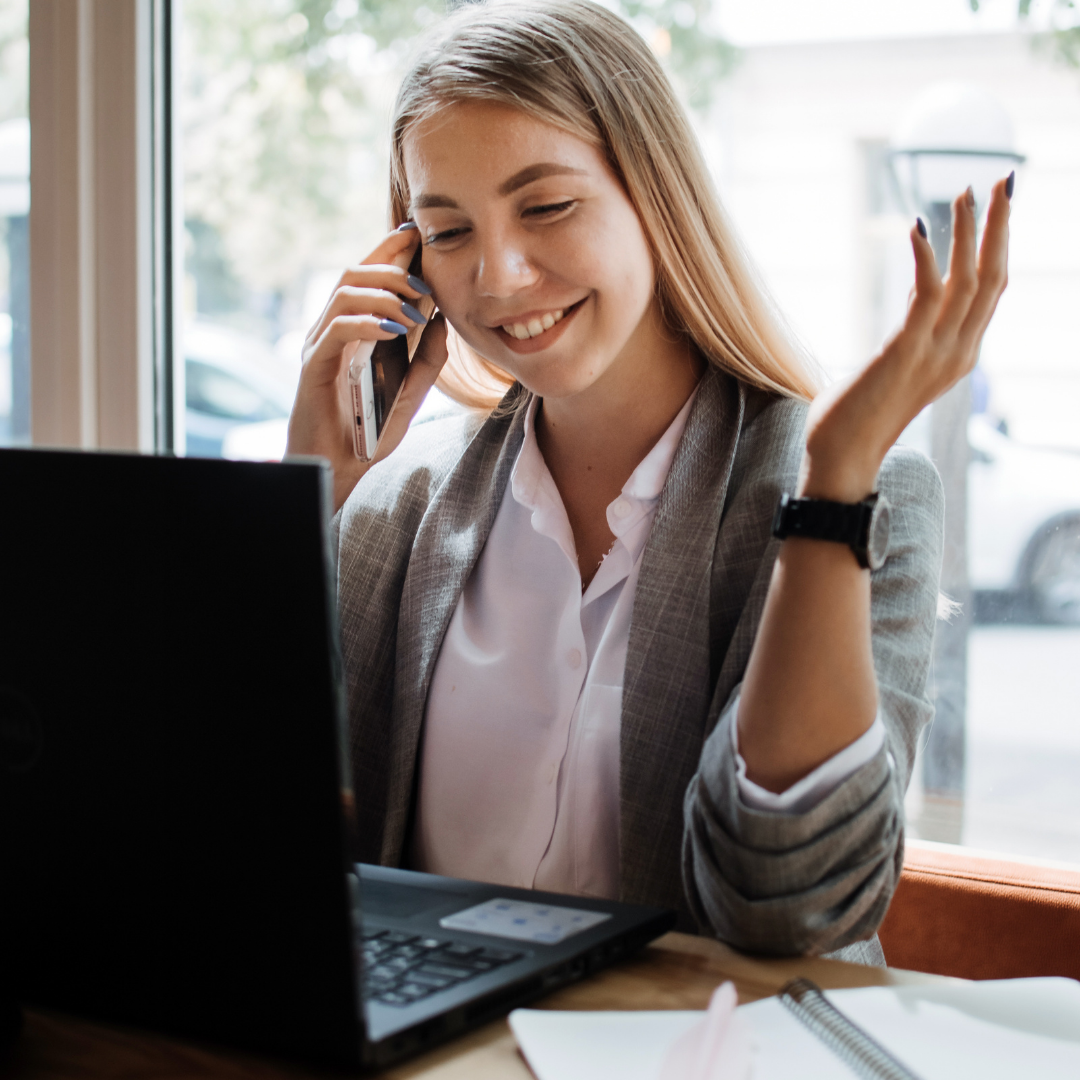 While remote work has been around for a while, the coronavirus pandemic significantly increased its adoption. Now accustomed to working from home, many employees are looking to stay remote permanently. This has resulted in many businesses moving to remote-only models.
The gig economy is exploding. More and more workers are looking for opportunities that are location agnostic. This means some of the best talents are now only available online. Firms that embrace this new model could find greater access to talent than firms allowing only onsite work arrangements in the accounting industry.
This is a competitive advantage that is unlikely to go away soon.
However, there are many important questions employers have around the topic of remote work.
Are there drawbacks to hiring remote?
Are there positions you should employ in person instead?
Are some tasks better suited for a remote employee than others?
While answers are not set in stone, we'll give you the information you need to use remote work to scale your firm.
Is It Better to Hire Remote or On-Site Employees?
Many in the accounting industry are unsure if they should hire remote employees or just pursue on-site employees. Firms with millions of dollars in revenue will likely already have on-site employees. For them, the question becomes which roles can be performed remotely.

On the other hand, small firms may not have employees yet and could find it easier to transition to remote work.

Remote Work for Smaller Firms
Firms under $1M in revenue may find a physical office and on-site work a hindrance. Why pay for office space if you can get work accomplished on the internet?
Before going remote, you may want to consider your ultimate goals and envision what kind of firm you want to have five years from now. Do you see your firm staying small, under 5 to 10 employees? In this case, a handful of remote workers could be the most cost-efficient.

Just keep in mind that pressure could arise to have a more in-person presence as a firm scales. Could you see your firm becoming one of the larger firms in your region, with a staff of over ten? In that case, it may become challenging to manage a team of that size remotely.
This is because managing just a handful of remote team members is different from managing a large, double-digit team remotely. It's also much easier to go from in-person to remote than to go from remote to in-person — mainly because you'll likely be hiring people from different parts of the country.
Remote Work for Larger Firms
As a general rule, once you get in the $3-5M range or more of revenue, it can become a headache for many accounting firms to operate in a remote environment. That said, you shouldn't necessarily forgo any remote work possibilities. Just as smaller firms can benefit from not paying extra rent on physical office space, larger enterprise corporations can reduce some expenses by having some, or in rare cases all, of their team be remote.
Usually, accounting and financial planning firms will hire remotely for lesser-paid positions that generally require less personal interaction. As a firm gets accustomed to managing a remote worker, it's easier to add to the remote workforce because there's a comfort level that you've already done before. More advanced positions like accounting managers or tax managers are pursued remotely when a firm is more ready to make the jump.
Of course, every firm is different, and we are speaking in generalities. Your firm may want to dive straight into hiring 3-5 remote positions all at once. During the pandemic of 2020, many firms had to go remote and make it work, so it certainly can be done! Larger companies that go remote might have additional considerations like IT and equipment return, but it's not nearly as unusual as it used to be.

How Accounting Firms Can Manage Remote Workers

If an accounting firm owner decides to hire a virtual assistant, we have several tips to keep in mind. One problem that can arise with the work-from-home mindset is that some employees prefer to be in their bathrobe and have afternoon Netflix breaks. In short, remote work can lend itself to the flexibility that workers in an office just don't have.
There's an element of secrecy when working remotely, which could lead to reduced productivity without proper management.
This is why firms that choose to hire remotely should have a system where everyone checks into the "office" on time and is using some sort of timesheet or project management tool that ensures your remote workers are monitored. Slack is a popular choice, but many businesses use tools like Asana or Jira. Hiring remotely without team members being held accountable is a recipe for failure.
One tip we highly recommend is to have a well-formed new hire onboarding process that takes your remote worker through the following:
Company goals
Company mission
Company culture
What you do
What other team members do
Training goals for their growth
HR handbook and rules
Your remote work expectations
The software your firm uses

This isn't a comprehensive list, but enough to get you started. Remote workers need just as much training, if not more than in-person hires when it comes to learning about how the company works, what services the company provides, and how to best succeed in their role. It helps to have a shared drive of company policies and procedures that remote workers can access at any time.
Give feedback to new remote hires about what they are doing well and what they are doing wrong, and provide solutions to their problems. You can't just stop by their cubicle throughout the day as you can an in-person hire, so make it a point to reinforce the value of the company and the value they are providing when you connect through video conferencing.
In short, when it comes to remote work, providing training and support is key to success, and some managers find this more difficult than in-person settings. So, take this into account as you decide whether to hire remotely. Ultimately, any accounting firm gets its culture from the founder(s). It's up to the leader to create the morale, the onboarding process, and the goals to help remote workers thrive.

Pro tip: HR tech tools are available to help streamline recruitment, evaluate resumes, and smoothly onboard. Once onboarded, task management software such as Clickup can help you keep track of tasks for remote team members. Bamboo HR is another excellent resource for firms with remote employees. Bamboo HR is a hub for employee records, onboarding materials, performance management, and manager approvals.
Tools Firms Use to Find Remote Workers

Common remote working jobs for accounting firms include administrative virtual assistants, bookkeepers, project managers, etc.
Many firms use remote workers for both entry-level and more advanced positions. It all depends on the needs of the business. Sites such as wishup.co can help connect your firm with potential employees looking for remote work.
Of course, remember that you'll likely have a bigger talent pool to choose from if you search remotely. Also, take advantage of Indeed, Glassdoor, Accountingfly, and SimplyHired to find your ideal candidate.
The Benefits of Hiring Remote Workers

Many accounting firms will find the most significant benefit of hiring remote workers is outsourcing small tasks so the firm owner can focus on growth, client retention, and other "big picture" items. For example, instead of being tied up doing some data entry, having a remote worker taking care of that task allows the firm owner to focus on bringing value-added strategies to clients like the Augusta Rule.
Another benefit of hiring remote talent is cost. For many accounting business owners, their biggest expense is talent. Outsourcing can offer significant savings to employers.
While it may be more challenging to outsource CFO work, tax planning, or other high-level services, outsourcing lower-level services such as tax preparation, bookkeeping for small businesses, and other administrative tasks can be much easier. This can free up valuable time, especially for smaller firms, to concentrate on services that drive revenue. As many say, time is the most valuable resource you have, right?
Regardless of whether you hire in-person or remote help, the bottom line is that you need to grow your team to scale. You can't be a solopreneur with a top 100 firm. Going remote with your workforce is a great potential way to keep expenses down from needing to lease more physical office space,  but most importantly, it can help your firm get needed tasks done so you can maximize your own time.
An investment in talent is an investment with incredible return.