Interview with Brent Chudoba: Biteable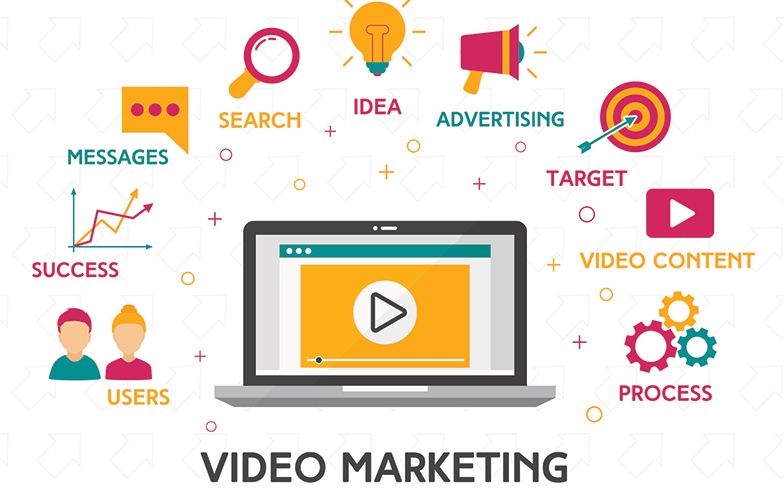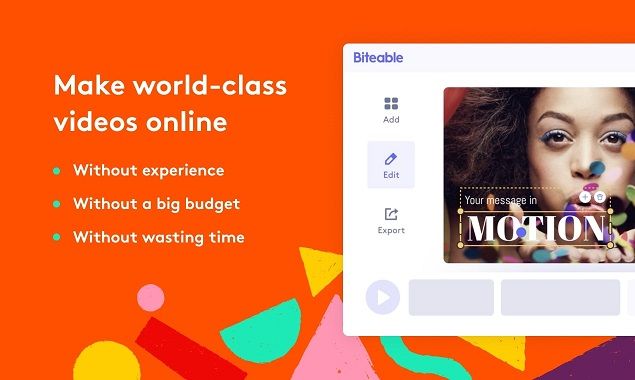 Biteable is a cloud-based video-making and editing software designed to create advertisements, infographics, animations, explainer videos, and presentations. It enables users to create animated videos with the help of video templates and audio files.
Biteable is a wonderfully delightful platform that helps you bring your words to life. Starting in 2015, Biteable has soon become popular amongst small business owners and even Fortune 500 companies for its simplicity and attractive and unique templates.
Biteable allows businesses to add personalized footage, audio, images, and animations, including 2D or 3D cartoon characters and effects on video content. It allows users to download, embed, trim and sell videos. Additionally, organizations can merge footage and convert images into videos.
Highly rated on platforms such as Capterra and Cuspera, Biteable is a crowd favorite.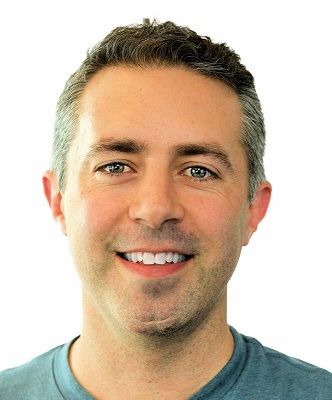 Joining the organization in 2020, as CEO Mr. Brent Chudoba had his hands full, focusing on setting the strategy and building and maintaining a great team. We thank him for taking some time off his busy schedule to answer the following questions.

What was the motivation behind starting the organization, and what solution are you guys offering?
"Back when Biteable was founded in 2015, the average business couldn't access video for everyday messaging. It was too cost-prohibitive, not to mention technical and time-consuming.
At the time, Biteable's co-founders (James MacGregor, Simon Westlake, and Tommy Fotak) were working together on freelance projects, creating videos for businesses. They realized that from the standpoint of their clients, there was a lot of complexity involved. Although this was true in terms of technical expertise, there were a lot of details to work out. On the backend, there is a lot of back and forth and hundreds of little decisions. That costs money, and it also takes time, so the turnaround was often slower than the pace of business.
They envisioned doing for video creation what Squarespace did for websites. A platform where someone with little or no experience could create professional-quality videos without hiring experts or fiddling with what goes on in the back end. No code, no complicated rendering process, no time-consuming back and forth. Just a robust menu of choices with drag-and-drop customizations, plenty of unique elements like animations and scenes, and templates for just about any use case."
Who is your target market?
Businesses of all sizes and across many industries use our platform. But one of our biggest strengths is helping users create videos with staying power — something they can use again and again without much extra effort — and templates they can leverage in different ways across their teams. Enabling message in motion is a big draw for professionals who need to drive awareness, alignment, and action across their teams. So our target market is anyone with a role that places heavy emphasis on team communication, such as HR, internal comms, ops, and leadership.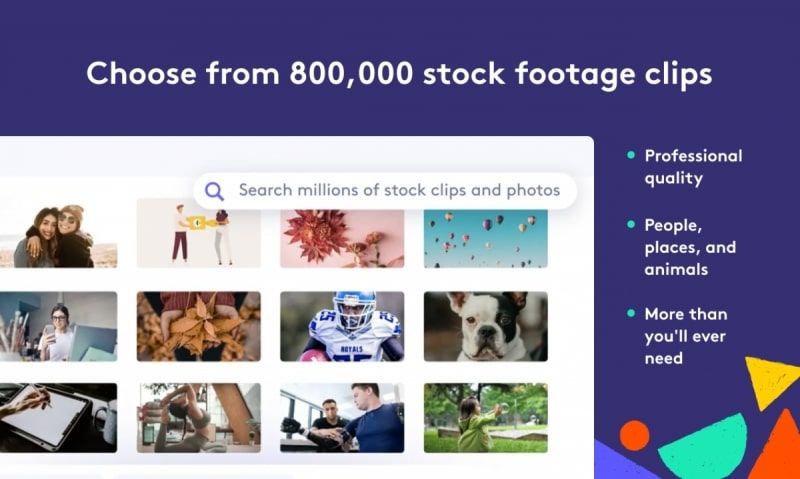 What is the product - specifics, what exactly it does?
Biteable is an online video-making platform designed to be used by anyone, even someone with no experience. We have a stock library that includes millions of video clips, images, and one-of-a-kind animations. In addition, our in-house design team creates all of our animations and video templates in-house, and we release hundreds of new scenes each month. So users have access to fresh, relevant content that they can use to build their videos. (As you can imagine, we're releasing a lot of return-to-work and COVID vaccine policy templates these days.)
Our templates make it easy to create high-quality videos, even for those who don't consider themselves particularly creative. In addition, every template is customizable so companies can easily brand their content. Or, if someone wants to make a video from scratch and upload their content, that's also an option.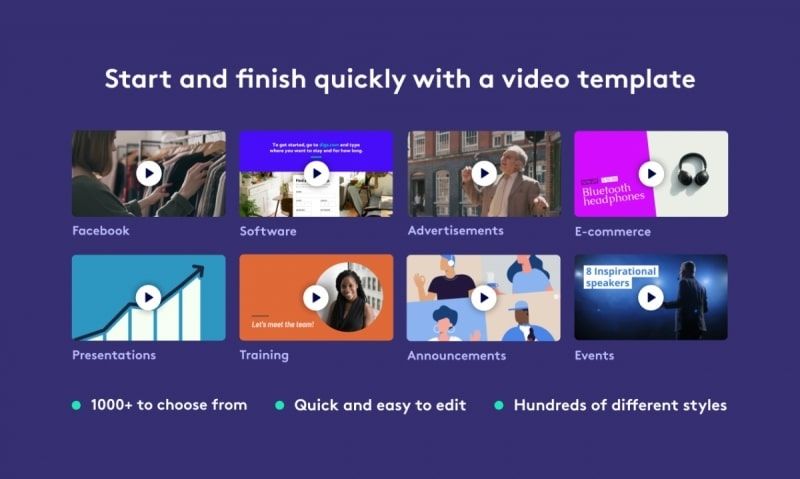 What is your USP? How is it different from other competitors?
Most of our competitors focus on the social media video market. I'm referring to creating temporary videos to be shared once and then forgotten. At Biteable, we see a considerable need for a platform centered around creating videos with more staying power. For example, an onboarding library filled with core content like a mission and vision video, policy videos, and process explainers. If you need to fill a particular position, you can change the recruiting video template.
We know that key players in company leadership, HR, and internal comms need to create concise, engaging messages that activate their busy teams. And they need an easy way to measure if people are watching and taking action on that content. So our engineers have worked hard to build an intuitive workflow that easily lends itself to team collaboration, a streamlined review process, and an analytics dashboard so users know how their messages are performing.
Our video templates and branded scenes not only make the process of video creation simple, but they provide the scaffolding around which a company can build their internal comms. So, if you need to draft an important message, it can be created, approved, and distributed quickly. And if the details within that message change, there's no need to send out a new video. Instead, a Biteable user needs to change the video within the platform, and the updated version will automatically be accessible through the original video link.
What pain points are you solving for your customers?
Especially with remote work, internal comms and HR pros have seen their role take center stage as leadership calls upon them to figure out how to bring together a scattered workforce. For example, how can they align isolated team members, keep employees engaged in the absence of a "typical" office environment, and motivate everyone to take necessary actions by all those daily reminders in an in-person workspace?
HR and company leadership suddenly have to create comms that grab attention similar to how their marketing colleagues function. But they don't necessarily have the inclination or the skills to develop that messaging from scratch. Video does a great job of engaging people's attention. And our platform, combined with our video templates, makes it easy to create content that hits all the marks — pacing, energy, eye-catching visuals — without necessarily having the experience or the creative know-how.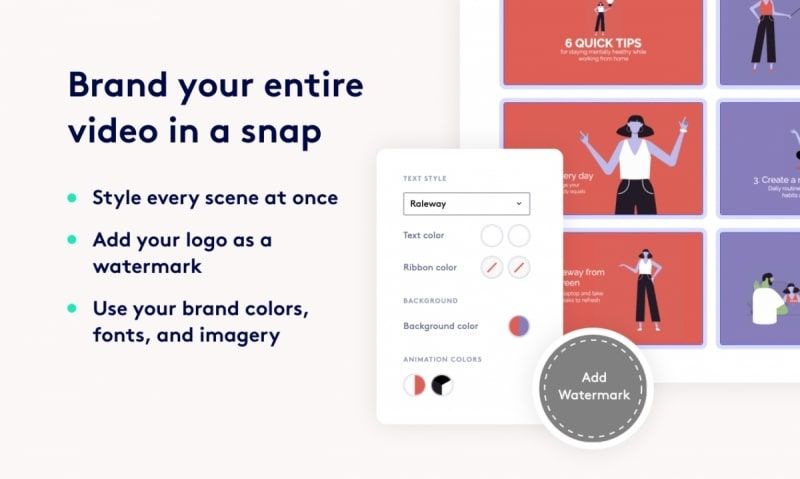 What has been the market response?
Investors and users have both been very responsive. In 2018, we secured $2.8 million in seed funding from Tank Stream Ventures and Equity Venture Partners. Then in late 2020, we raised $7 million in Series A funding, led by Cloud Apps Capital Partners.
The world was already moving toward video, but the pandemic accelerated that process, probably by several years. As a result, we've seen professionals who never thought of themselves as creatives or capable of making a video become power users with video at the center of their communication strategy. Over the course of 2021, our user base roughly doubled, and it continues to grow.
What is the most common and essential client feedback that you guys have received as a company?
One of the things I hear most consistently is that people appreciate how Biteable balances easy-of-use with quality. A new user can create something that looks professional on their first try. We hear a lot from first-time users that their first Biteable video exceeded their expectations.
Having said that, the suggestions for improvement that we get from clients are probably the most important. One of our company values is Customer First, and we take that very seriously. Our platform is constantly evolving, mainly in response to suggestions and requests from our users. As their needs evolve, so does our product.
How has the growth been so far, and what is the future growth strategy?
We see a significant opportunity to help professionals drive awareness, alignment, and action in their team communication in our growth strategy. Of course, we all use email, Slack/Teams, Zoom, and new tools like Loom to help share information and keep teams in sync. However, there is a gap in getting important messages in front of your team in a rapidly changing workforce. We think we can help fill that void.
What changes would you like to bring or see in the industry?
In a few years or so, I would love to see a time when "video" isn't just the norm for social media and content creators, but it's also the norm for the CEO, the HR manager, and the people-ops pro. Right now, we hear a lot about "video" as a must-have for marketers. I envision a time when the same is true for internal comms. And not only will it be the norm, but it will be easily accessible, just something built into the framework of a company's day-to-day business model.