Remote workspace helps improve your company culture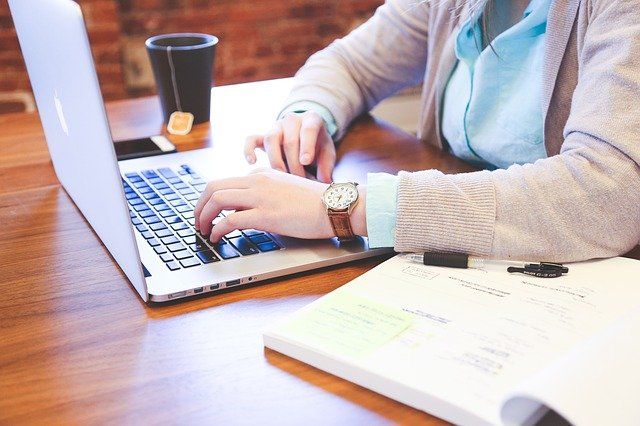 Globally, the work environment has changed dramatically in the last few years due to modern technology, and it is accelerating faster than ever before. Over 56 percent of employees consider a good workplace culture more important than their salary in today's digital age.
It is your company culture that defines your organization. An organization's mission, values, and goals comprise its vision. Moreover, culture is the result of long-standing values and hard work. This requires continuous effort from the leadership, HR department, and the employees themselves.
Nowadays, there are no more cubicle farms or centralized organizations, where every worker works from the head office or a few satellite offices. In recent years, it has become more common to have some teamwork from co-working spaces or their homes, whether they are in the next street or on the other side of the globe.
As employees continue to work remotely, one of your key goals as an employer should be maintaining your company culture. Asking employees for feedback is the best way to reinforce company culture. Learn what improvements they recommend for improving your culture in light of the pandemic.
The Importance of Company Culture
Even though these activities can contribute virtually to company culture, company culture goes far beyond hosting company events, excursions, or celebrations.
Employees need to feel connected and protected while working remotely so that remote workplace culture can thrive. A company needs to ensure that its employees feel their opinions are valued and work hard together. Their manager and colleagues need to be in regular contact with them to accomplish this.
Understand the value of remote working
The benefits of remote working on employee productivity, happiness, and general wellbeing have been widely documented. In this article on Monster, the author shows that working from home isn't only beneficial to employees; it's also helpful for companies.
An organization that quickly adapts and presents new cultural initiatives shows its employees that it is making an effort. Most organizations will try to revive old methods, but it's naive to think that employees want the same work environment they had last year. Due to the pandemic, employees' preferences for work environments have changed, and they are also required to change for the company's sake.
Here are some of the key benefits of working remotely
Improves employee satisfaction
Reduces unscheduled absences
Saves employers money
Cuts down on wasted meetings
Increases collaboration
Expands the talent pool
Tips on how you can build a strong remote work culture
1.Create an environment of trust and support
Creating a healthy remote work company culture means communicating with your employees about all high-level decisions, so they know you trust them to handle their work, even when they are working remotely. After all, trust is a two-way street. You can only trust your employees when they trust you.

Further, it is more important to focus on the output of the employees than the hours clock-in at work. Micromanaging your employees won't help your team perform at its best. Instead, allow them time to complete their tasks and check in periodically.
2. Set clear mission and goals
When everyone in your organization understands its mission and goals, it becomes easier to build a remote teamwork culture that works.
The company should list a concise and precise description of the company's mission, and goals (short-term and long-term)
By doing so, employees will remember what they're trying to accomplish when working together.
3. Promote a healthy Work-Life Balance and Flexibility
In a remote workforce setting, caring about your employees' work-life balance can reinforce your organizational culture. For example, implementing flexible leave policies, offering virtual social activities, or providing child care support to working parents can strengthen the employee's work-life balance.
By scheduling meetings and interaction time during a core window of days and respecting their family time in the mornings and evenings, you can acknowledge the challenges they face in their remote setting.
4. Use the right tools
Whether you use the right tools to manage your work is also key to the long-term success of remote work. A virtual workplace platform that enables teams to communicate, collaborate and accomplish work within a single, unified workspace is ideal for remote employees or virtual assistants. You can use tools to track your team's productivity.
Remote cultures are mostly agile. However, it is also possible to create a more positive work culture among remote workers by using a unified platform, like a digital workplace.
5. Make face-to-face meetings a priority
It can be isolating and alienating for remote employees to sit in front of their laptops week after week. Even though there's no substitute for meeting your team members directly, regular video calls can drastically reduce the communication gap.
Managers should hold regular 1:1 meetings with their employees to build better relationships, establish trust, and recognize their contributions.
Additionally, it would help if you encouraged members of your team to use their video during team meetings to learn about each other's values and better understand each other.
6. Collect regular feedback and encourage open communication
The first time you establish a remote work culture or manage a remote team, chances are you won't get everything exactly right.
It is always a good idea to ask remote employees for their feedback regularly so that they can tell you what's working for them and what isn't. It will also help you continuously improve the process for future hires as well.
7. Take time to learn about every one of your employees
When you sit beside a colleague all day at work, you quickly learn a lot about them; without even thinking about it, you begin to understand who they are as people and what their personalities are like.
When your team is remote, this becomes more challenging. Take the initiative to learn about each of your employees or colleagues during informal conversations at the 'water cooler' as described above, or even consider running a staff survey about favorite movies or meals.
You could make this a game where everyone votes on their favorite cartoon character or something like that. This type of simple, fun activity promotes a positive company culture among remote teams.
8. Communicate
Based solely on communication, you will succeed or fail as a remote team. Conversely, a culture that fails to stick is the result of poor communication.
If possible, schedule weekly all-hands meetings. Whenever possible, try to arrange two meetings in different time zones.
Explain what the team is working on, provide details on any decisions that may affect them, and reiterate your desire for open communication. Regular meetings allow everyone to share news and motivate one another.
In summary
Positive working environments, career progression, and social responsibility programs become increasingly important in choosing where to work. As a result of this shift in attitudes, employers have to develop a workplace culture that appeals to existing employees and potential new hires.
Many businesses already implement many aspects of creating a positive company culture; however, they fail to communicate these aspects to prospective employees effectively.
It is imperative that you effectively communicate the positive aspects of the company culture to potential new employees through the company website, workplace review sites, and social media.
By now, you should feel more confident in your ability to create a profitable, energetic, and productive business with a remote team of employees armed with this knowledge.