Case Study - Silicon Valley Innovation Centre
The Silicone Valley Innovation Centre in California is one of the world's best support groups for entrepreneurs. While in search of qualified and experienced Virtual Assistants for the Centre, we discovered the route to optimal client satisfaction. Here is more on how to be the perfect VA.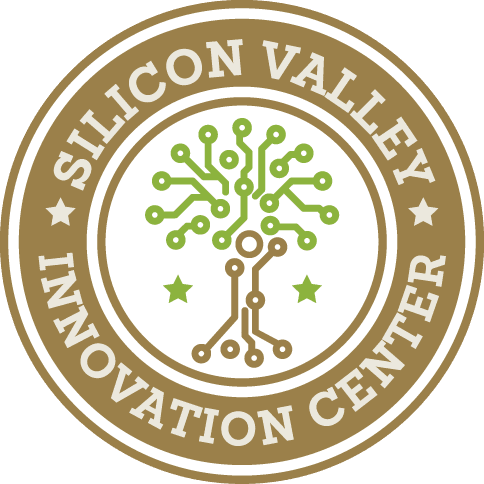 The Client
Based in California, Silicon Valley Innovation Centre (SVIC) fosters entrepreneurship through executive programs, workshops, and seminars in Silicon Valley. They help companies innovate and scale through educational tours to leading tech startups, workshops, and other events focusing on emerging trends, disruptive technologies, innovation, and entrepreneurship. Since 2012, they have conducted innumerable executive education programs and study tours for business owners, corporate executives, and government leaders from across the globe.
Client Requirements
SVIC was looking for a qualified and experienced virtual assistant who could offer support in the following areas:
Marketing: Blog writing, newsletter designing, and content posting support. The VA should be able to quickly learn marketing software such as MailChimp, Mautic, and Constant Contacts.
Business development: To obtain an in-depth understanding of SVIC's customer relationship platform and keep it updated. Track the business's CRM activities and coordinate with the Vice President directly for improvements in the system.
Calendar management: Manage the President's various social media handles and calendar.
Web research: Research the market and provide data to the sales team. Emphasis on researching nascent startups and availability of keynote speakers.
Website maintenance: Manage SVIC's WordPress account. Update new subscribers that have signed up for the newsletter.
Tele-calling: Thorough knowledge of new product launches. Calling potential clients and informing them of new products. Pass on leads to the sales team.
Chatbot: Be the first point of contact to website visitors. Offer a brief of the company and products. Respond to website visitors' queries through the Chatbot.
The Challenge
Wishup initially offered the client 2 virtual assistants to fulfill their major requirements. In the background, Wishup worked on identifying a VA with the requisite skill set to serve SVIC single-handedly.
How We Identified the Right VA
Wishup undertook an extensive process of identifying the best VA for SVIC. Following are some exercises we conducted before zeroing in on a VA -
i) A thorough study of shortlisted resumes to locate a candidate from a similar industry as SVIC
ii) Shortlisted VAs were required to complete a list of tasks similar to SVIC's requirements. Their work quality, responsiveness and overall professionalism were closely analyzed
iii) The shortlisted VAs were then trained in the specific marketing software required by SVIC. They were also tested extensively on their learning and understanding
iv) Mock call sessions were held for calling assignments
Our Solution
After an extensive search, we identified a suitable candidate to assist SVIC:
The Virtual Assistant holds 12+ years of experiences in sales and marketing in the Travel industry, along with an experience of 7 years working remotely. She demonstrated a sound understanding of the market and displayed an acute presence of mind combined with professionalism. She also boasted of impressive credentials, having acquired an MBA degree from a reputed institution. Combined with a wide knowledge of CRM and research platforms, she was a natural choice for this particular placement.
The VA was sourced out to SVIC on 31 October, 2018. Since then, she has competently, impressively and single-handedly carried out the entire support operations required by SVIC.
Here are her present responsibilities:
Marketing
The VA interacts directly with the Marketing Head at SVIC for marketing tasks such as uploading newsletters, blog writing, uploading content on the website in HTML format, creating drafts of new flyers and webinars on marketing software (Mautic).
Sales and business management
The VA interacts with the sales team and assists it with generating new databases, updating the existing database, uploading details on the CRM, and maintaining and supervising uploaded documents.
Website management
The VA interacts with the Project Director and maintains the entire website's database collection on new bookings and new program registrations. She collects the participants' contact details and maintains them on Google Sheets. She also sends the sales team program boilers and shares information required to convert a lead.
Chatbot
The VA interacts with the website's visitors on the real-time chatbot platform called Drift. During her shift, she greets visitors and tries to build a rapport by sharing program and workshop details. She also answers their queries with the help of senior members and forwards relevant queries to the right department.
Backend support
The VA maintains records of each team on the company Drive with MS office. She also updates the various documents as required. In addition, she contributes to new projects by sharing her thoughts during weekly team meetings.
Calendar and social media management
The VA interacts directly with the President to maintain his LinkedIn account along with his calendar for upcoming appointments.
SVIC has been using Wishup for over a year and we are truly happy with the level of their service. All the VAs that we have are very responsive, competent, and diligent. We are currently working with one VA, who is supporting all teams from Marketing, Project Management, Sales and Business Development. If you need additional admin support Wishup is the perfect platform to assist your team.
Elena Pinzon, Director of Project Management, SVIC