Outsource Email Marketing: The Game-Changer Your Business Needs
Nearly 90% of marketers say email marketing helps them reach their target audience. Read our blog to learn how outsourcing email marketing can help grow your business.

Nearly 90% of marketers say that email marketing is their primary marketing strategy to reach out to their target audience. Email marketing is a powerful strategy that allows you to communicate with both your existing and potential customers effectively. Running an email marketing campaign is an effective way to boost sales. It involves a lot of work with many challenges. If you are an entrepreneur or a busy executive, you may not have time to get into the nitty-gritty of email marketing.
You can outsource email marketing to a professional to get the best results. Outsourcing allows you to focus on other value-adding activities while experienced professionals handle the entire campaign. Is outsourcing beneficial, and what activities can you outsource? You can know the answers to this question in this guide. The guide also explains how to choose the best agency for your email marketing needs. It also explains the benefits of hiring a virtual assistant for your email marketing.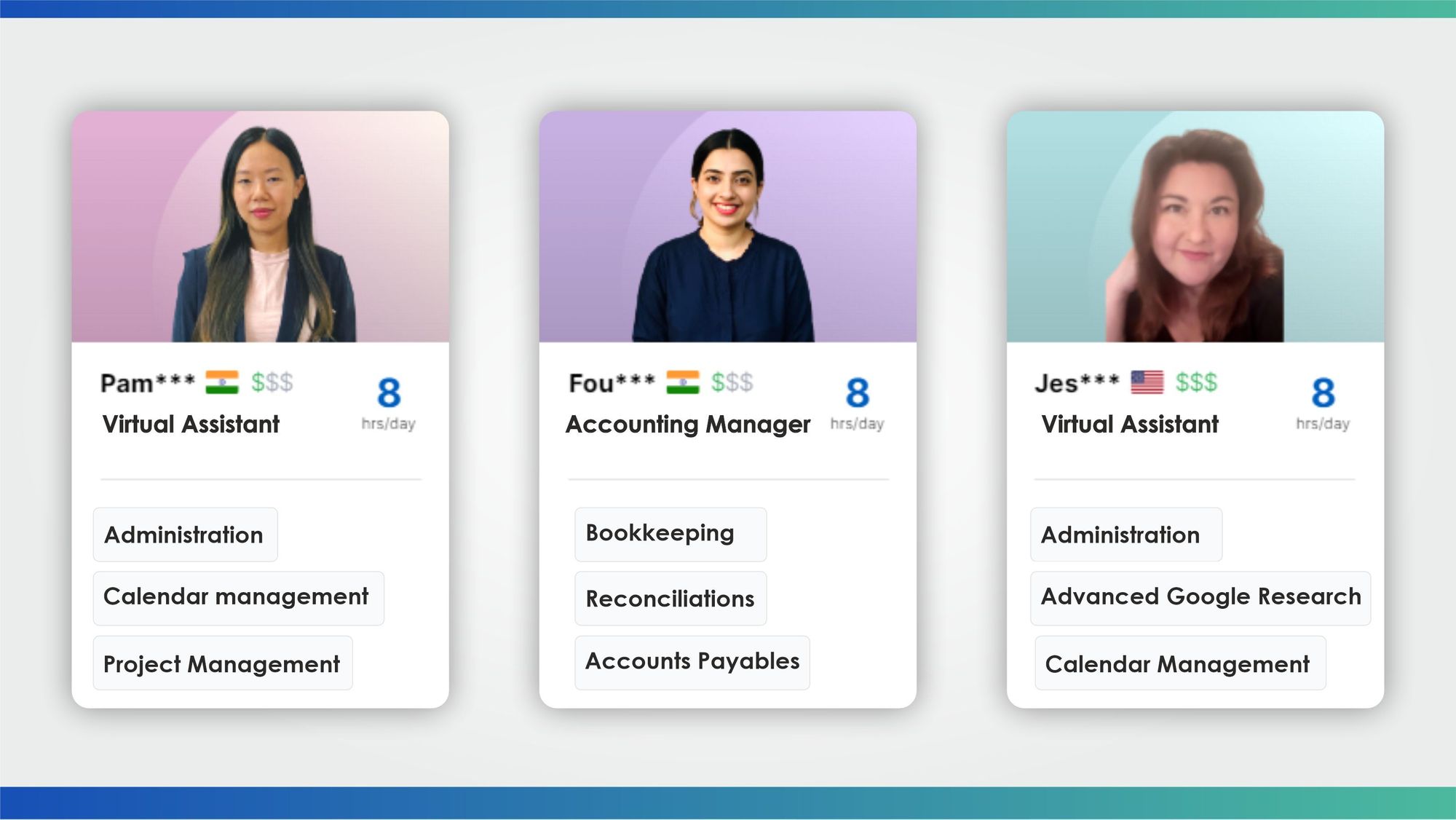 Outsourcing Email Marketing: Do You Need It?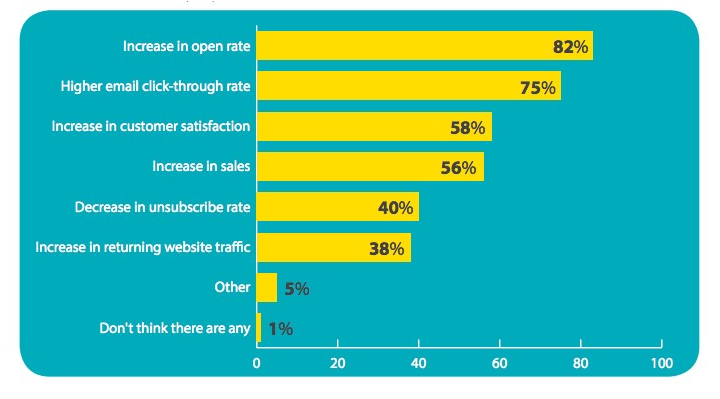 Outsourcing is today popular in many areas of work. Outsourcing email marketing is something many businesses do. If you are unsure whether outsourcing is for you, then go through the following. You will know the reasons to outsource email marketing.
Limited Resources
In today's competitive world, resources are limited. While small businesses have budgetary constraints, even large firms try to cut costs. Hiring someone full-time to do email marketing involves a lot of expenses. It is cost-effective to opt for email outsourcing. Not only do you save on the salary, you also will save on office space and other resources.
Lack of Expertise
Email marketing is a professional activity. It needs to be done in a structured way. If you do not have the expertise, you will not get the best results. When you lack expertise, it is better to work with professionals with expertise and experience in email marketing.
Need for Better Results
Running an email marketing campaign involves expenses. You must get the right results leading to increased sales. If you want the best results, professionals must be involved. When a person who is specialized in email marketing runs the campaign, you can expect the best results.
Desire for Scalability
Outsourcing allows for scalability. You can scale the email marketing services by reducing or increasing work as needed. Outsourcing is flexible, and you can choose how much work to give to the agency.
Industry-Specific Requirements
Email marketing is not the same for all industries. How you design a campaign and execute it varies from one industry sector to another. Outsourcing allows you to find a specialist in your sector. Working with such a specialist ensures the best results.
What Email Services Can be Outsourced?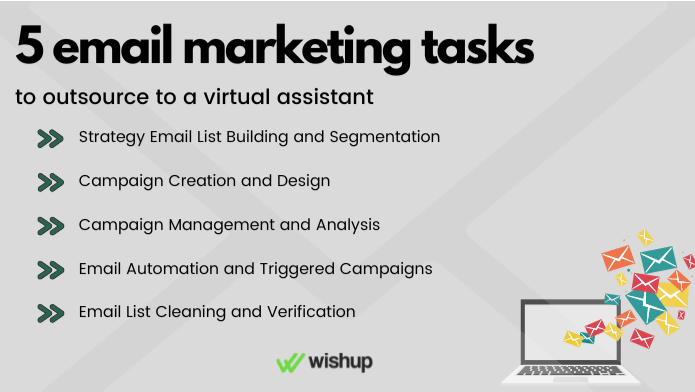 When you outsource email marketing, you can either outsource the entire work or part of it. The services you can outsource include the following:
Email Marketing Strategy Development
You need a strategy to carry out email marketing. The strategy must focus on positioning your brand and projecting your USP. A proper strategy will allow your email marketing campaign to get the best results. When you work with professionals, they can help you develop and implement a strategy.
Email List Building and Segmentation
The key to successful email marketing is the database. You need build an email list comprising customers and potential customers. A professional agency will help you create such a list from your contacts. Once the list is prepared, segmentation must be done. Segmenting allows you to classify your leads and customers. Doing this will help you carry out targeted marketing.
Email Campaign Creation and Design
Creating a campaign calls for a lot of work. You need to decide on the email content. It must be attractively designed, so people will want to read the email. Your USP and offering must be highlighted. There must be a clear call to action (CTA) to make the customer click on the link. Using the services of professionals will help you do this effectively.
Email Campaign Management and Analysis
You can outsource email campaign management to an agency. The agency would use various tools to monitor the success of the campaign. They would keep track of metrics to evaluate how well the campaign is doing. They would do the analysis and submit reports detailing success areas and areas for improvement.
Email Automation and Triggered Campaigns
You must automate email marketing to save time and effort. Using the right tool will allow you to run the campaign without too much effort. You can define trigger conditions to run the campaign. A professional will be experienced in using tools and can do this for you effectively.
Email List Cleaning and Verification
Your email list needs to be cleaned to remove obsolete email IDs and to update changes. Regular cleaning is essential, else your campaign will not give you good results. It is also important to verify the email IDs before the campaign. Outsourcing will help you do this efficiently.
Choosing an Agency That Works for You
You will find many agencies in the market that can take up email marketing on your behalf. Choosing an agency can be tough. You can keep these guidelines in mind while selecting an agency for outsourcing your email marketing.
Identifying your email marketing needs
Decide what you want from the service provider. List the tasks you want the email marketing service provider to do. This list will help you understand if the provider offers the services. You also need to list your goals to know if the provider can help you achieve those goals.
Evaluating potential agencies
Shortlist agencies and then evaluate them. Once you evaluate the agencies, rank them based on the evaluation results. Use this ranking to decide the best agency that suits your needs.
Considering factors like experience, industry knowledge, and pricing
While evaluating agencies, the factors to consider include:
The experience of the agency and the virtual email assistant who does the work.
Track record including details of previous clients.
Testimonials from previous clients.
The knowledge of the industry in which you operate.
Pricing offered.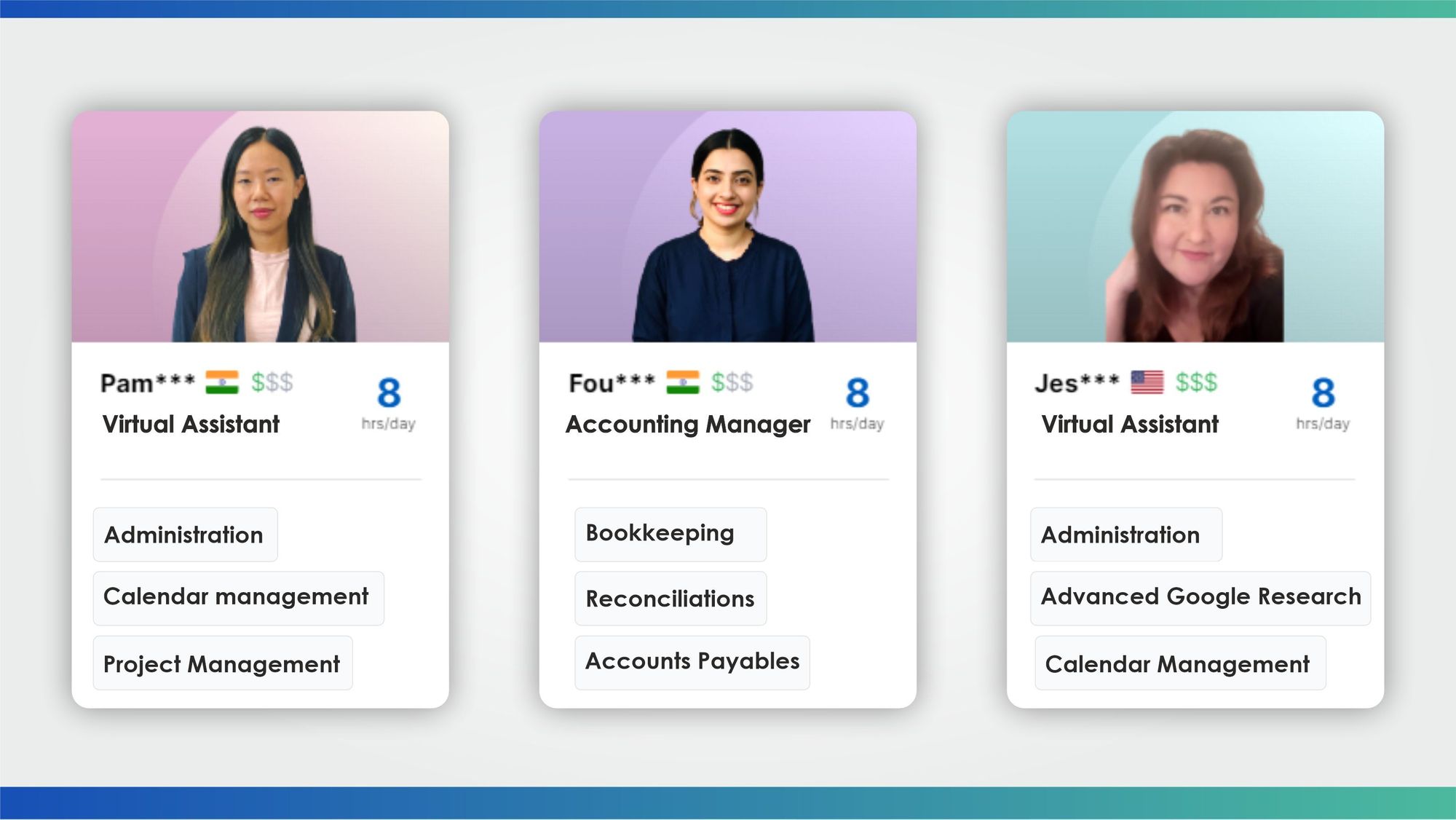 3 Great Email Marketing Service Providers

Now that you know the benefits of outsourcing, it is time to start. You must choose the best email marketing outsourcing agency. We have a shortlist to help you choose a service provider, . Go through the details of the agencies given below and make your choice.
Wishup

Wishup is a professional agency that helps you hire a VA for your email outsourcing work. The email management virtual assistant can help you run your email marketing campaign effectively. Wishup is one of the leading agencies offering virtual assistants for hire in various fields. We have helped 500+ business owners and provided 1.3 million+ hours of services. Our aim is to help businesses build remote teams and create a million remote working jobs.
The virtual assistant you hire from Wishup can act as an executive assistant. You can use their services for email marketing. With their experience in email marketing, they can add value to your email marketing efforts. Wishup's platform has hundreds of competent virtual assistants listed. All these professionals have been vetted, and they have taken care to select only the best. Wishup trains all its assistants on using no-code tools and different skill sets. The robust processes they follow ensure you get the best quality services when you work with Wishup.

Before commencing the work, you can ask the assistant to sign a non-disclosure agreement (NDA) to ensure confidentiality and data security. If you decide to proceed with them, you can start by scheduling a free consultation. Wishup will understand your requirements, and their algorithm will help you find profile matching your needs. You can also visit their website and browse the profiles of qualified professionals. They offer a risk-free trial for 7 days to help you assess the assistant before using their services. Pricing is on a per-hour basis. Wishup has attractive packages. Depending on your needs, you can choose either 4-hour ($999 per month) or an 8-hour package ($1799 per month).
Upwork

Upwork is a marketplace where businesses can find and hire talented professionals. Upwork's platform has thousands of talented professionals. If you want an expert in email marketing, then this platform can help you find one. The process of working on Upwork is simple. To get started, you need to sign up to access their platform. You can post a job outlining your requirements. You will get responses from registered professionals. Go through their profiles to help you choose the best person for your needs.
The key benefit of working with Upwork is that the identities of all professionals are verified. Their work samples and client reviews are available for you to see. It allows you to compare professionals to know who is the best. You can negotiate rates and then decide who to work with. Since individuals provide services, their prices vary. You can negotiate to get the best pricing for your needs. Most of the top brands hire professionals from Upwork.
The platform's algorithm will help you get matches for your requirements. It would help shortlist candidates quickly. Before you hire a freelancer for your email marketing, you can have a chat or conduct a video interview. There are two pricing models offered. One is hourly contracts, and Upwork monitors the work of the freelancer for every hour billed. The other option is fixed price, where you set milestones and make payments as the milestones are achieved. Upwork provides you with an online space to manage your work and make payments seamlessly.
Fiverr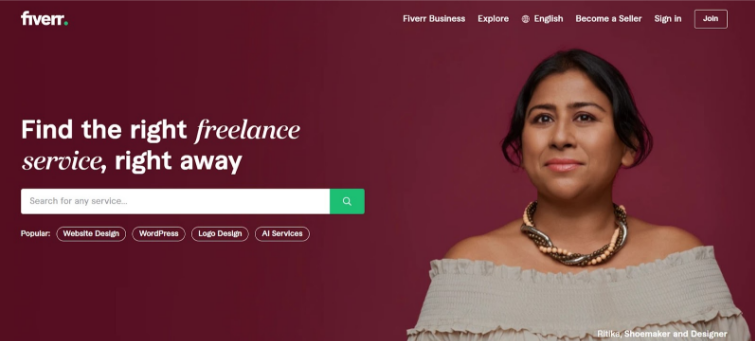 If you are looking for a freelancer to help you with email marketing, you can search for them on the Fiverr platform. Fiverr is a leading freelance services marketplace. You can find professionals in different fields, including many with expertise in email marketing. The platform allows you to find email marketing professionals easily. The platform has advanced search options that allow you to find the best talent. Once you shortlist professionals, you can check their work samples and read reviews by other clients.
Once you finish screening, you can choose a freelancer and let them know your requirements. Place an order, and they will start working. There is an option to get a custom order done before proceeding with the main work. You can negotiate terms, fix milestones, and decide the pricing. All this can be done using the Fiverr platform. Once they complete the work, you can review it. You must sign off and approve the work before the freelancer gets the payment.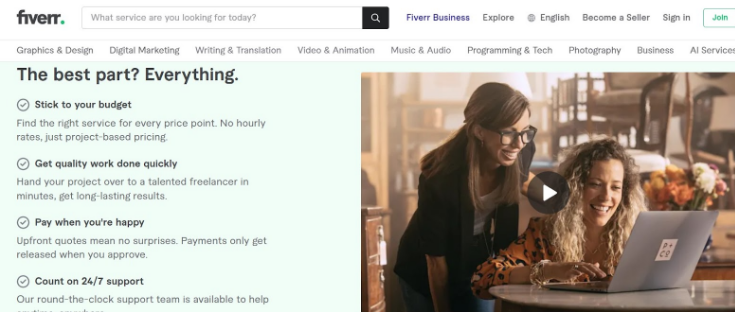 Prices vary depending on the freelancer selected. Fiverr has a customer support team working 24/7. Get in touch with them in case of any problems, and they will sort it out for you. You can sign an NDA before commencing work. If you are not happy with the services, you have the option to cancel the order. Fiverr Business is an option to consider if you have regular work. A dedicated success manager will take care of your needs and finalize the budget. It is a convenient way to work with freelancers in an organized way.
Best Practices for Outsourcing Email Marketing

Before you choose the outsourcing partner for your email marketing, go through the following. You can follow these few best practices before signing up with an agency.
Clearly define your expectations and goals
The first thing you need to do is define your expectations from the service provider. Have clear expectations so there is no confusion or disappointment later. Define your goals or what you want to achieve by outsourcing your email marketing work. Doing this will help you avoid problems later.
Communicate regularly with your provider
For outsourcing to succeed, effective communication is essential. Before you commence work, communicate your expectations to them. Let them know what results you expect. It is advisable to put this down on paper in the form of a contract. Constant interaction is needed with the executive doing email marketing and the service provider. Give them constructive feedback so that they can improve their work.
Ensure your provider adheres to industry regulations and best practices
Every industry has mandatory regulations. There are also best practices followed sector-wide. It is your duty to ensure the provider is aware of these norms and practices and follows them. Failure to follow regulations can lead to regulatory action. So, this is a very important aspect to ensure.
Continuously measure and evaluate campaign performance
Once the email marketing campaign commences, you must review its performance. Measure the campaign performance and evaluate how good it has been using metrics. Key metrics are the clickthrough rate, conversion rate, bounce rate, sharing rate, unsubscribe rate, and return on investments. Evaluating campaign performance helps you learn lessons to implement in future campaigns.

Conclusion
The blog explained the importance of email marketing and why you should outsource email marketing. When done by professionals, email marketing is a powerful strategy to help you boost sales. Outsourcing is beneficial since it helps you get professional work done while saving on costs. You can refer to the best practices of email marketing and guidelines for choosing an outsourcing partner while selecting a provider. The blog also had a shortlist of service providers to help you with email marketing.
All this information will help you choose a service provider for your email marketing work. Of the providers listed, Wishup is the obvious choice for your service provider. They help you hire virtual assistants who can do the best work at the best prices. The benefits Wishup offers make them the best choice. To hire a virtual assistant, you can schedule a free consultation or drop an email to [email protected].
Frequently Asked Questions
Should you outsource email marketing?
If you do not have the budget or time to hire a full-time resource for email marketing, then you can outsource the activity. Virtual assistant outsourcing offers many benefits, which is why it is a good idea to consider.
Why outsource your email marketing?
Outsourcing your email marketing offers many benefits like:
Ensures a professional approach to email marketing with work done by experts.
Improved response rate for the campaign.
Reduced costs.
Overall improved results from the campaign.