Building your email list or connecting with clients or customers through mail newsletters is invaluable for promoting your brand.
Whether you are a busy executive or a professional with no time to respond to growing volumes of mail, the only way out is to hire a virtual assistant for your email management and marketing tasks.
A virtual assistant can offer the expertise you need to design the perfect email template or sent a marketing mail that scores a hit.
From designing the perfect email using font, pattern, symbols and brand colours, to facilitating email marketing that matches the tone, voice, goals and target market needs.
Choosing the right email marketing platform is just a start.
The virtual assistant can help you to fill up registration and profile processes or link your email to your online store or social media accounts.
From inserting hyperlinks to editing powerful graphics that accompany your email content, the virtual assistant knows the A to Z of email marketing.
Here's how you can make email marketing and management simple by delegating the tasks that matter the most to a virtual assistant who can handle it all.
1. Upload Email Addresses and Names
If you need to create an email database from a manual signup process such as an exposition, competition or market event, the details can be uploaded onto spreadsheets and added to your platform.
Mass marketing emails can easily be managed with an able virtual assistant to manage your work emails.
2. Create Templates
An email template can make the difference between a mail that makes its mark and one that doesn't.
Choosing the right layout of communication across email marketing platforms is a task your virtual assistant can ace for you.
When it comes to templates, attractive, consistent formats and email copy that your audience can relate to can be sourced from an able virtual assistant.
Virtual assistants can also have a template in place, so it can be consistently applied across your different work emails.
3. Craft the Perfect Text
For the perfect marketing, virtual assistants can also choose the aptest messages.
A virtual assistant with copyrighting capabilities can write the perfect email, keeping text in line with business brand and strategy.
4. Add Powerful Visuals
Graphics and images can break up blocks of text.
The virtual assistant will be able to create simple and appealing graphics in line with the brand and adds a powerful punch to your text.
5. Schedule or Send Mails
Once the communication has been designed, it can be sent or scheduled as per your convenience and your audience's needs by your virtual assistant.
So, your email will be spot on, whether it's in terms of design, appeal or timing.
6. Provide Marketing Summary
Many platforms have inbuilt analytics, to ensure emails can be tracked over time.
Now, track your mail for open through, click through rates and compare it to industry averages to test the success of your email marketing communication, using the virtual assistant's expertise.
7. Set Up Automated Mails
Automation is a powerful feature for businesses.
Email automation can make short work of tough email marketing tasks, whether it includes welcome series, abandoned carts, purchase follow-ups, surveys and even challenging competitions.
A skilled virtual assistant can design the email schedule complete with timing and criteria based on your business needs.
For any business, email marketing is the secret weapon in your marketing arsenal.
Expertise, time or energy can be saved by outsourcing these mail marketing tasks to your virtual assistant.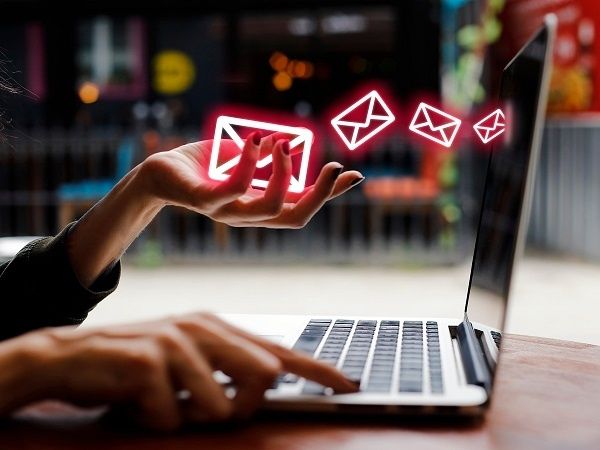 8. Carry Out Supportive Tasks
Your virtual assistant can log onto project management space to access newsletter text s from clients, proofread the text and make corrections.
Using email newsletter templates inside systems like MailChimp, virtual assistants can even manage the lesser known systems like Infusionsoft, Drip, ConvertKit and so many more.
Designing the newsletter template means considering every aspect from boldening, to italics, headings, bullets, dividers and spacing as well as sourcing website images or links.
It also means covering particular product, event or service promotions and testing the email before sending it. Forwarding the email and automating it is hard-work too.
You need to enter the correct details for text, timing, recipient details and subject lines for all your clients. These are the areas where virtual assistants excel.
9. Managing Email Flow
Using an in-depth understanding of email marketing software, virtual assistants can improve processes, plan content, integrate the systems and carry out strategic email marketing tasks.
From planning the email sequence for a product or service launch to testing and improving email delivery and impact, there are so many steps to effective email marketing.
Your virtual assistant can track which emails were opened and clicked the most, the rate at which people signed up or clicked the email hyperlink, the subscribers who opened emails and who didn't and analyzing the reason for unsubscribing.
10. Offer Marketing Consultancy
Using the understanding of marketing goals, a virtual assistant can be the perfect email consultant to offer advice and boost results. virtual assistants offer email marketing expertise and experience.
From the MailChimp mojo to the Funnel ninja, there's so much your virtual assistant can be for your business. Creating email list segments, sequences and automation roles, A/B testing emails with send times or different subject lines, getting the right text, link and images in and testing software systems as business growth occurs, your virtual assistant can do everything.
11. Build an Email Campaign
For online promotion, visual storefronts on the web and e-commerce sites need [email marketing](https://www.wishup.co/emailmarketing).
Average order values and response rate of emails serve as useful metrics. Visualizing the entire process of email marketing stays with you at every step.
Virtual assistants use their experience to craft campaigns, attract subscriptions and adjust emails to suit brand requirements.
12. Segmenting Subscribers
Proper segmentation is needed.This is more so in the case of business emails. Virtual assistants can categorize subscribers into fresh and existing ones. From loyal customers to new clients, your emails can be managed differently depending on the intended recipient.
Campaigns also need subscription forms to retrieve user details and attract potential customers.A virtual assistant can help you to integrate subscription forms in your emails.
13. Preparing Performance Reports
Virtual assistants can extract data about every aspect of the email marketing campaign.
Apart from tracking the number of click-through or opening rates, virtual assistants can also provide analysis about possible causes for these.
For conversion rate optimization and online reputation management, you need an email managing virtual assistant.
Your virtual assistant can track emails reach, click through, opening rate and time, the location of the viewer, subscription rates and a whole lot more.
Final Note
For tapping new clients, email management and marketing is an incredibly powerful tool.
Your virtual assistant is your key to boosting business benefits through email campaigns, newsletters, thank you emails and marketing communication designed to engage and attract clients.
Clearly, a virtual assistant can be the ticket to growing your business or professional practice needs.
Subscribe to Wishup Blog | Remote Teams | Remote Employees
Get the latest posts delivered right to your inbox