5 reasons why you need to be hiring remote workers from India
India is the fastest developing country with a pool of highly skilled workforce. The Indian talent market is ripe for any employer to take advantage of.
India is the fastest developing country with a strong talent pool of a highly skilled and educated workforce. It is already regarded as a major hub for software, , app development, data analysis & science, and technology professionals. The Indian talent market is ripe for any employer to take advantage of.
A study by Korn Ferry shows that by 2030, we will see a global shortage of 85 million skilled human talent. The study predicts that the US could potentially fall short by 6 million workers, which would translate to $162 billion in losses.
In such an increasingly touch hiring scenario, India poses a great potential for businesses in the US to hire qualified talent from India to work remotely for them.
Here are reasons why hiring top remote employees from India is a good bet for you.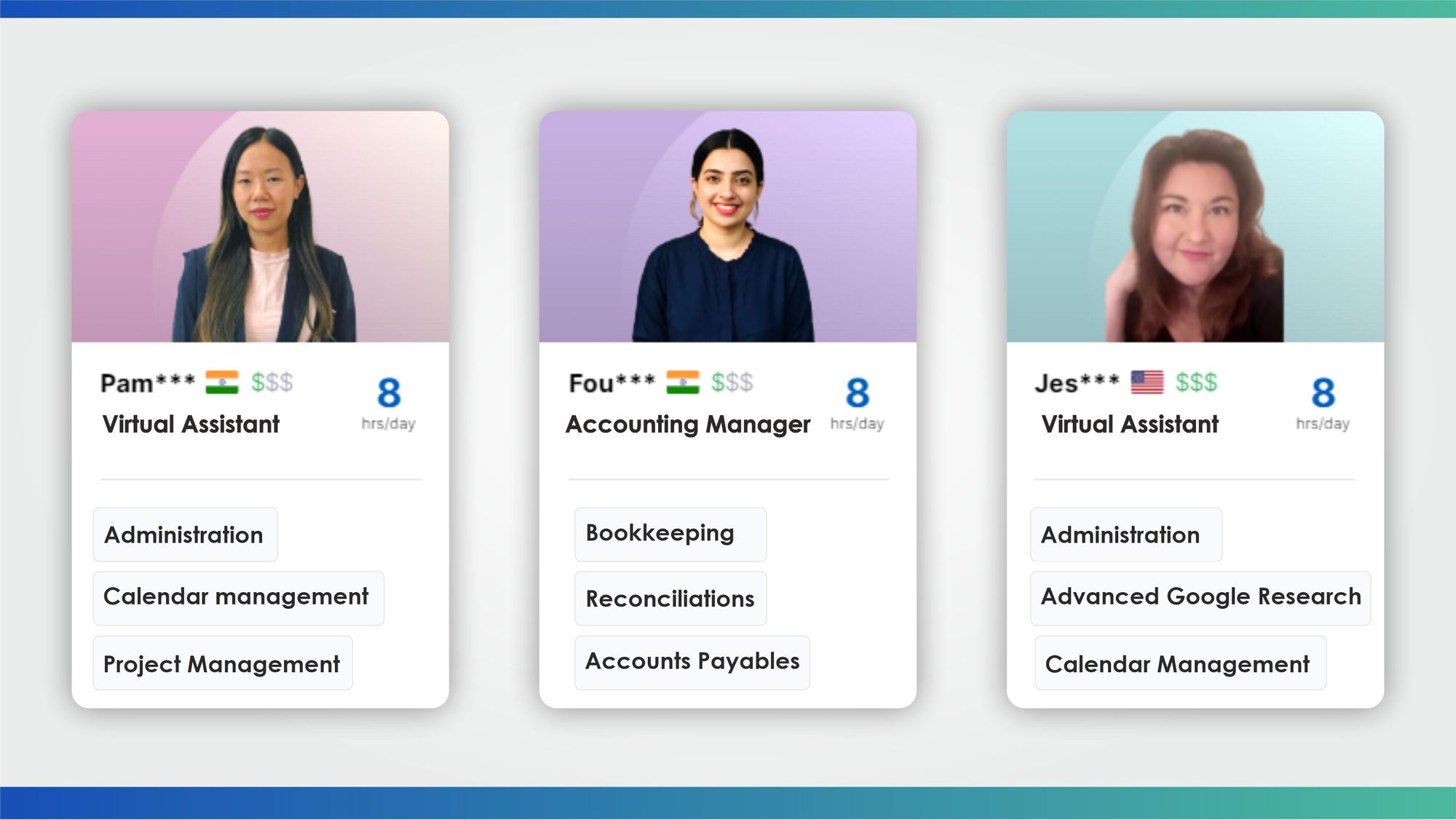 Highly qualified and sought after talent
Indians value college education and almost every white-collar worker in India holds a minimum of a Bachelor's degree, if not a higher qualification. This makes them a valuable asset to any business that hires them.
The country is no longer just for technology or BPO talent. You have a pool of skilled talent with wide areas of education and experience in other fields such as business, management, finance, marketing, operations, and more.
The skillset available on hire in India is just as diverse as the country. This makes it ideal for hiring remote employees.
India has one of the largest English speaking population
By different estimates, at least 140 million people in India speak English, and a minimum of 70 million of them can perfectly read, write, and speak the language. Urban Indians study with English as their medium of instruction.
The idea of a language barrier when working with talent from India is an antiquated notion that has been time and again been disproved, and rightly so.
Indians follow US pop culture, a lot
There is a reason Hollywood and US TV shows now have a specific plan to promote new launches in India. There are even times where major releases happen in India even before they do in the US.
This is because Indians are voracious consumers of American movies, music, and TV. There is a generation of Indians who not only love shows such as Friends, How I Met Your Mother, and The Big Bang Theory, but grew up on it.
In fact, the Avengers: Endgame press tour had India as its first destination. And this was by design. There is a reason why different industries now look at India as having a huge potential for business and growth.
India has a thriving startup ecosystem
The Indian startup ecosystem has seen massive growth in the last 7-10 years. Many Indians who have entered the job market in the last 10 years now have very rich work experience working for these startups in various roles. This has made them skilled and adaptable to the demands of a growing business.
The current workforce in India is multi-skilled and multi-talented. They are quick to learn, understand the intricacies of their jobs, and deliver on their work every day.
A lot of these startups cater to the US market for different products and services. This has given them the exposure of working with people from the US daily.
They have a thorough understanding of the US business landscape in different sectors owing to their work experience.
India is growing, massively
The Indian economy is booming and is growing at a rapid pace. And the Indian education system is producing new skilled talent every day.
Ever since the pandemic, remote working has become commonplace in the country, like elsewhere in the world. This has opened up the opportunity for businesses in the US to access top remote employees in India far more easily, and readily.
Final note
Any way you cut it, India is now home to top talent, remote and conventional. With the US seeing worker shortages, which is only going to get worse in the coming years, the need for skilled talent will remain high.
A great alternative, and safeguard, is hiring remote employees from India. The skill and talent are pretty much readily available. And when you hire from a remote employee marketplace, it becomes a fairly simple and hassle-free process to get your hands on the top remote talent in India.