6 Highly-Successful Companies That Made It Big With Remote Work
Here are some best remote companies that made it big with work from home, and their secret ingredient. Read here!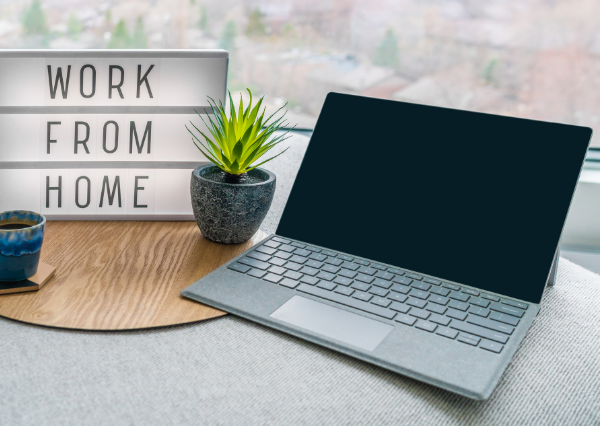 According to the Mercer Survey, almost 70% of companies plan to work remotely.

There was a time when remote work was rare. But the post-pandemic world adopted masks and 'work from home' faster than it ever imagined!

While remote work systems emerged as the ultimate solution, there were challenges that fully remote companies had to face. But almost after two years of the ongoing pandemic, the industries stand on the cusp of success because they have adopted remote work practices.

Who are these companies? Why are they successful? Is it because they hire experienced remote workers? You may ask these and many other questions before siding remote work in a debate or discussion. And not just for the sake of discussion, you can ask these questions if you plan to expand your business through the help of virtual assistants.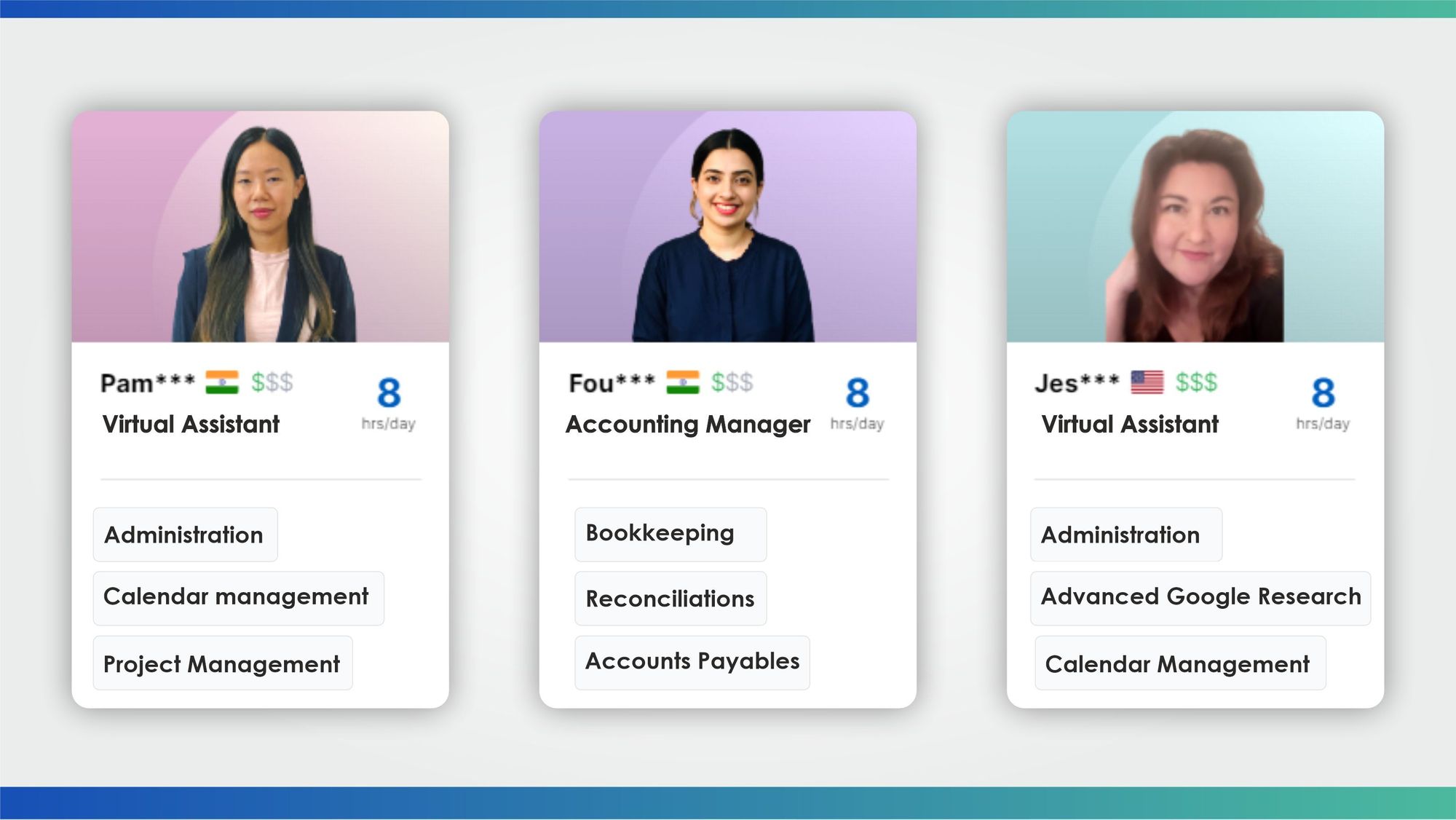 Let's start by exploring companies that successfully made it through fully remote work.

Dell

Dell - one of the leading technology companies globally - announced a few years ago that it would operate on 50% remote capacity by 2020. They also created a remote work program titled Connected Workplace. Consequently, a fourth of dell employees worldwide were part of remote working programs at the end of 2015.

Mohammed Chahdi, Dell Human Resources Director, suggests that the flex-work program is prominent in making remote and flexible work part of their successful business strategy. In one of his interviews with Entrepreneur, he states: "Support starts with Dell's executive leadership team members, who work themselves flexibly. We must continually show team members that we trust them to organize their work in a way that meets both their personal and professional priorities."

The excellence of leadership stems mainly from the adoption of Connected Workplace widely. As a result, Dell is among the "Most Ethical Multinational Companies in the World," given by Covalence EthicalQuote.

Automattic
It may not strike as a familiar name, but Automattic is one of the best remote companies. Without a thought, it is because of WordPress - a stellar creation by the company. The organization has over 1100 employees spread across 77 cities. Working on such an enormous scale, the team made it successful with their relentless efforts.

A Co-Founder of Automattic, Matt Mullenweg, firmly believes that growth and success depend on engagement. Matt shuns the trend of evaluating productivity by "false proxies" such as rising early or working long hours, in an interview with Inc. Instead, he urges organizations to take the route of creation and value addition to measure growth, asking - "Can you create something great in an amount of time?" Matt also suggests that companies bring in inclusive and employee-centric cultures, distributive in its approach. He feels it is necessary for this uncertain working environment.

Credit: Canva



Zapier

Zapier was founded as a remote work company based on the idea of working from home. The story behind it goes interestingly like this - all three founders lived in the same city but had clashing schedules. They always had to work separately, according to their plans. So, they decided to work independently but held remote meetings to collaborate. Their remote collaboration became so successful that Zapier, a side hustle, has over 2000 integrations. Millions of professionals use its services to make hassle-free and fast remote workflows.

Wade, one of the founders, reveals his beliefs stating, "The real reason remote works is because it requires you to have the skills that make every team successful." His words indicate that the company foundation lays firmly on remote working setups - by it, for it.
Eventbrite

If you live in the US and are a fan of attending local cultural events - it is doubtful that you've not heard about Eventbrite.

The ticketing and event management website is a go-to solution to block seats in different events, local online or in-person. In addition, it helps users to look for, promote, and create local events. Patrick Poels, Senior Vice President of Eventbrite, and the small team started with the hectic research and marked Mendoza, Argentina, as a talent market. Simultaneously, the team handed ownership of some projects to a team in the land of Malbec. Finally, following the success of both teams, the company formed a team in Nashville.

As Eventbrite grew, it made the systems sophisticated with potential market evaluation. For example, they used a scoring model involving qualitative and quantitative data.

Their acquisition policy is based on market research. The company hires talent remotely based on market requirements - making a success mantra combining the two ace techniques.

Doist

Doist is one of the highly-successful businesses that made a remarkable statement using remote work systems. The company is best known for widely-popular apps like Twist and Todoist.

The motto of organization - Built by remote workers, for remote workers. The company runs by remote teams & builds work resources and apps for other telecommuting professionals. Even a short squad of 68 employees in 25 countries successfully runs the organization.

Reading all this information, you may wonder the secret ingredient of their success? Doist COO Allan Christensen explains how he could create top-notch, premium-caliber products and impeccable user experience. He credits the right hiring intention and building an all-inclusive work culture for the company's success.

Doist overall company culture favors high order and new working concepts like ownership of problems & solutions, objective-centered action, and asynchronous communication. Based on these tenets, they could create a highly-functional remote team.

Allan says, "In the six years Doist has existed as a commercial product, only three people have voluntarily left the company. All three of them went to start their projects." With such a negligible attrition rate and growing user tally, Doist inspires work from home businesses.

Sticker Mule

You cannot launch a campaign for your business online and offline without graphics. This is where Sticker Mule comes in - an outstanding and customized solution to all your graphic needs.

With a successful and distributed team in more than 15 countries, Sticker Mule serves thousands of users across 70 countries. The organization attributes its success to a remote team, immaculate onboarding process, and well-thought-out company culture. The company provides new employees with the required Support and direction to help them know about the different work aspects. In addition, new hires get to take part in various orientation programs, so they can quickly settle into remote teams.

Looking into the WHY

Remote work is a well-spiraled concept. But it requires external work, precision, and efforts to help an organization succeed. Yet, all the companies mentioned above are highly-successful remote businesses. What's the reason behind that?

Trusting employees is important
Believing in your workforce is the first step to motivating them. When the remote workers know that their leaders have faith in them, they strive to produce the best results. It works every time because your employees feel that the company is theirs as much as yours. Due to this sense of belonging, they feel responsible for the growth of their organization.  

Focus on quality work supply
The organizations that do not believe in following age-old productivity parameters go a long way. The work culture of gen-Z and millennials have evolved. Rather than measuring productivity through false & rigid parameters, it believes in producing results through better engagement and superior-league services.

Building an effective Work Culture
Successful remote work companies follow the WE approach rather than the ME approach. The new-age leaders know that a decentralized work approach and inclusive culture can help them achieve their business goals.



Takeaways


Future startup owners can learn from the example of Doist, Dell, Zapier, and other companies. First, each organization carefully chooses talent and acquires them. Then the hired remote workforce grows a game-changing idea into a product.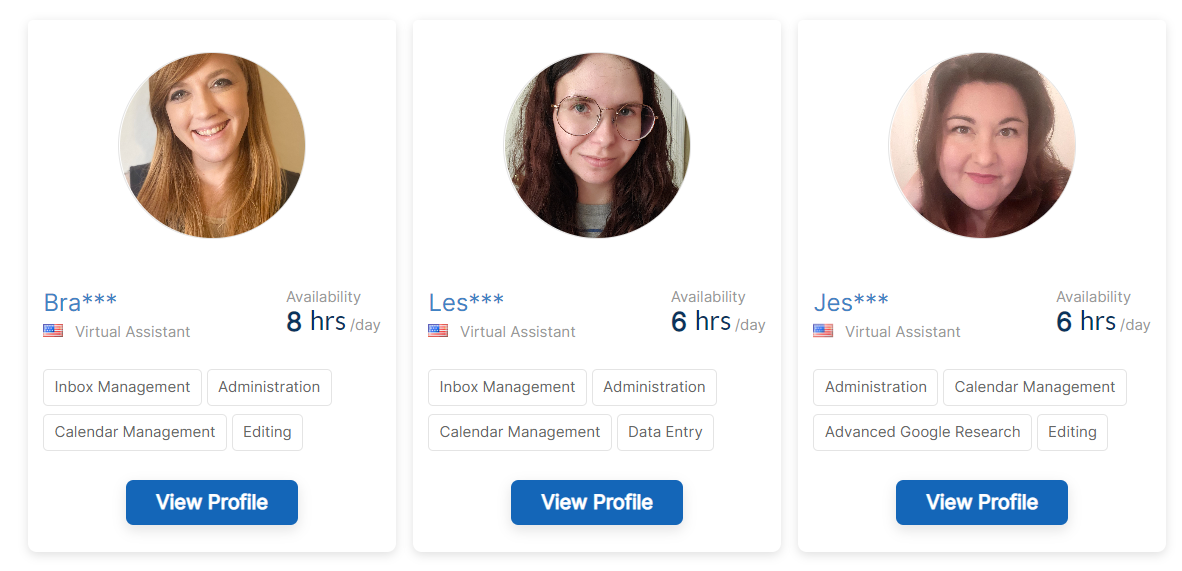 Choose Your Virtual Assistant!

New business owners, who want to establish a successful work-from-home company, must also focus on in-house training and upskilling. These tools can work as the wind beneath the wings of a remote company.
You can build a remote team with Wishup in less than 30 minutes! Book your free consultation today.