Upholding your organizational culture with a remote team
Remote has only changed where you work, not how you work. Learn to sustain your organizational culture with a remote workforce efficiently.
A company's culture is one of the central pillars of its growth and success. A company's culture system lays down the groundwork for how employees interact, engage, and work with the management and with each other, across the hierarchy.
We have far too often turned company culture into a clichéd term, thrown around in passing references. But we sometimes forget its significance and why it plays such a crucial role. It defines how happy your employees are working for you. Organizational culture has a tremendous impact on productivity, sustainable growth of the business, and the company's long-term vision.
The cascading effect of having a great company culture is that it naturally reflects in your employees' performance. Who wouldn't want to give their best working at a place that genuinely values them?
This in turn translates into a positive impact on the revenues and bottom-line, and the next thing you know, you're on a strong growth curve. Happy employees produce better results. And that is not an opinion, but a scientifically validated fact.
Extending a strong company culture to a remote work setting might seem daunting at first, but it isn't. Remote has only changed where you work, it doesn't have to change how you work. Culture isn't tied to your office space but reflects your organizational value systems, vision for success, and day-to-day work management principles.
As long as the core company values and beliefs remain the same, sustaining it with a remote workforce is merely about operational decision-making.
Odds are, you already have an organizational culture
Whether you as a leader have set it or not, company culture already exists. It makes sense to evaluate what the current culture is and if it matches your expectations of what it should be. If it does, then you're golden. If it does not, you will need to sit down with the senior management and the leadership team to help define it.
The easiest way to replicate your culture with remote teams is to do the same things that you would have done in a physical office environment.
If you normally do daily stand-up meetings, do that with your remote team too. If weekly 1:1 with your teammates is a thing, then make sure to set some time to do this when working remotely too.
It's all about familiarity and process setting. You will have to find ways to engage your remote teams, be it for work or otherwise. And this has to be a deliberate, intentional action to get them to actively participate. You need to enable practices that will allow your remote teams to willingly contribute to building and maintaining the company culture.
Overcommunicate! and Overcommunicate clearly with remote teams
The significance of communication in sustaining organizational culture in a remote work environment cannot be stated enough.
In a traditional office scenario, it is easy to instantly communicate and collaborate between teams and team members. In a remote setting, establishing communication practices and protocols is important. Lay down the memo for the different mediums to communicate and interact. This should include:
Rules of said interaction
Communication courtesies
Response rates and turnaround times
Back up your processes with the use of the right tools. Figure out what tools work best for you and incorporate that into your daily work schedule. For example, we at Wishup heavily use Slack, Gmail, and Google Meet for our day-to-day exchanges. We log our meeting minutes and notes on an email thread and also on our proprietary workforce management app.
For you, there could be some other tools. But the goal is to leverage technology and have the infrastructure in place to enable easy communication.
The other end of the communication spectrum is listening. Listen to what your employees are saying, and also not saying about your company culture. Actively ask your remote teams what can be improved for them to be able to perform better.
All the company culture-related processes you set up will mean nothing if those do not improve their working experience. You set the core values and systems but work with your team to make it robust. Take into consideration practices that genuinely create impact and are feasible for you to execute.
Having a collaborative work environment is a big success factor for efficient remote teams. It will avoid people working in isolation and pull people out of the shadows and into the limelight.
Getting more face time with your remote teams should be a clear focus
Working remote, we don't see each other very often. But it doesn't have to be that way. Looking at and hearing each other is an important aspect of the aforementioned communication practices. It encourages bonding and familiarity with each other. This in turn dials up our comfort in talking to each other more openly, though we might be hundreds or thousands of miles apart.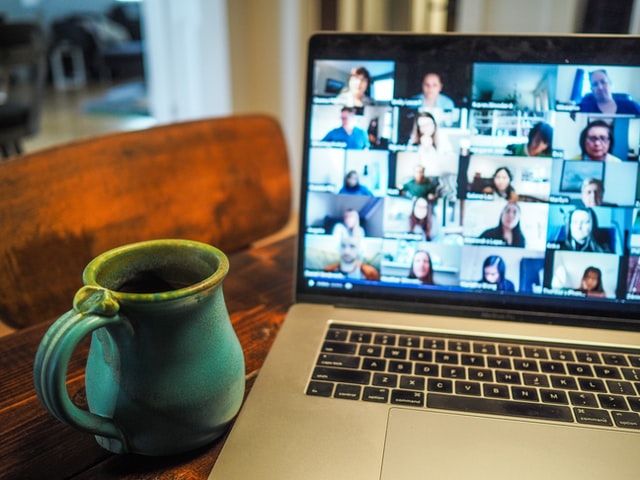 Enforce the idea of having their video on during online meetings and catch-ups. It helps people feel more connected and heard. It is easy to get lost in a sea of boxes in a video conference. Encourage active participation, and make sure everyone attending the meeting has had a chance to say something.
Regularly seeing each other not only builds trust but also accountability. Team members are no longer names on a screen when you often engage with them.
Give your remote teams reasons to enjoy their work
Remote work has its definite advantages. It has been known to boost productivity and lower costs. But sometimes, it might also get lonely for your teams. Some of them might feel isolated or not connected enough with the rest of the employees and the organization.
You can employ non-work activities and programs to counter this. And it's not just about team-building exercises. Those are the first step. You should encourage regular team hangs where they can just relax and have a conversation that is not work-related. This will help teammates know each other better and how they are like outside of the work setting. Think of it as a virtual team lunch or drinks after work.
As a leader, the biggest thing you can do to foster company culture is to express that you care about your employees. And you can express this through employee wellness programs that are designed for their better mental and physical health.
Another great way is to invest in their learning and development. Actively encourage and volunteer them for workshops and online courses as applicable to their roles. Talk to them about why it is important to learn new skills regularly and support them in that learning. You could either have an internal program or pay for any external ones they might be interested in taking.
Transitioning to a fully remote work environment does take a bit of effort. There will be mishaps and failures along the way, and you will have to bear through them. You will need to experiment with different ideas before you settle on things that work for you. As a leader, you have to open to new ideas and experimentation if you want to have successful and efficient remote teams.
But once you do find your groove, maintaining your company and organizational culture with remote teams will be a piece of cake.