4 Best Project Management Software for Remote Teams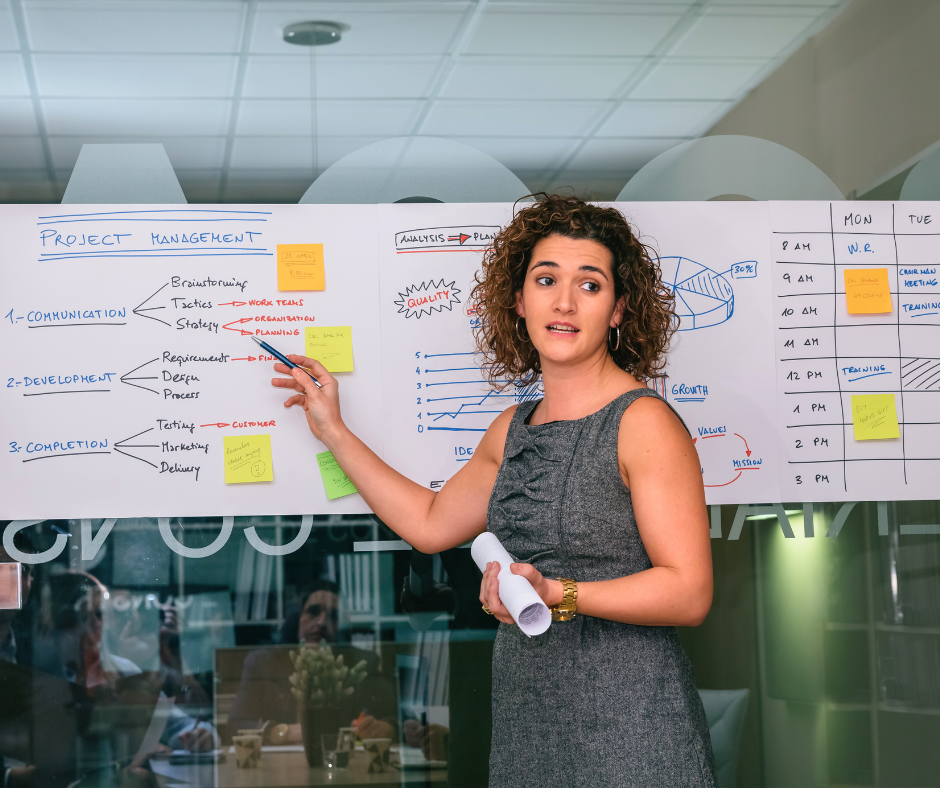 The idea of relying on the best project management software for remote teams bodes well for various reasons. While it's true that the pandemic disrupted the way businesses used to operate, it didn't take long for companies to work smart. A surge in increased use of remote collaboration tech and productivity apps increased worldwide to that effect.

But then again, there's still a sliver of a chance that you might be new to project management, and the concept of remote project management software is relatively new. Therefore, let's answer some of the basic queries before we talk about different programs to use.
Cursory Introduction To Remote Project Management
Remote project management is about hybrid connectivity among team members scattered across various platforms. Of course, that's a very vague description of RPM. Still, if you interpret it under Agile settings where project managers, team members, and stakeholders are connected via different remote locations, things start to make sense.
In other words, it's your usual project management portfolio with virtual teams instead of physical offices and such requirements.
To that effect, remote project management software is the baseline for such operations. Without these programs, teams can't communicate, collaborate, and work effectively.
If you are already familiar with the GTD (*Getting Things Done) model in the project management industry, you are probably aware of how advanced remote project management software has become. The bare minimum that any of these modern-day tools offer is the ability to 'chat' with your peers and do tons of other things that allude to the GTD workflow.
No exact formula or criterion qualifies any remote project management software as the "best" program. If you're on the lookout for these software solutions, a quick rule of thumb is to compare their key features with your company or project requirements.
If you are running hybrid operations for a software development lifecycle workflow – and that too, through an agile team, then we'd say that Monday, Asana, or MS Teams might be the right choice for you. On the contrary, if your project management team only requires a small project management tool for essential communication and file-sharing purposes, then Slack and Slack alternatives are the right choices.
So on and so forth…
From a general point of view, robust remote teams work best when they're relying on a program with multiple features, such as:
Inbuilt or integrated Gantt Charts
Chat functionality
Timesheet creation and monitoring
Project roadmap overview
Permission and role settings
… and about a bazillion other features. The list could practically go on.
Our Criterion for Selecting The Best Remote Project Management Software
We handpicked a bunch of programs based on different features. The 'evaluation' criterion isn't tightknit, but we wanted these programs to follow a certain standard while making recommendations.
User Interface: Does the remote project management app, software, or tool offer an intuitive interface with the latest Industry 4.0 visuals?
UX: In terms of usability, button, and tools mapping, how smooth is the learning curve of the said program?
3rd Party App Integrations: Although not a primary part of the base software, 3rd party app integrations make collaboration and overall productivity more efficient.
Communication Options: What else does a remote project management tool offer other than the basic chat functionality?
In addition to the requirements mentioned above, other features, like time tracking, timesheets, Gantt Charts, cloud data support, and vice versa, come off as a plus point to the programs that we have listed below.
So, take your pick and see which software works best for you.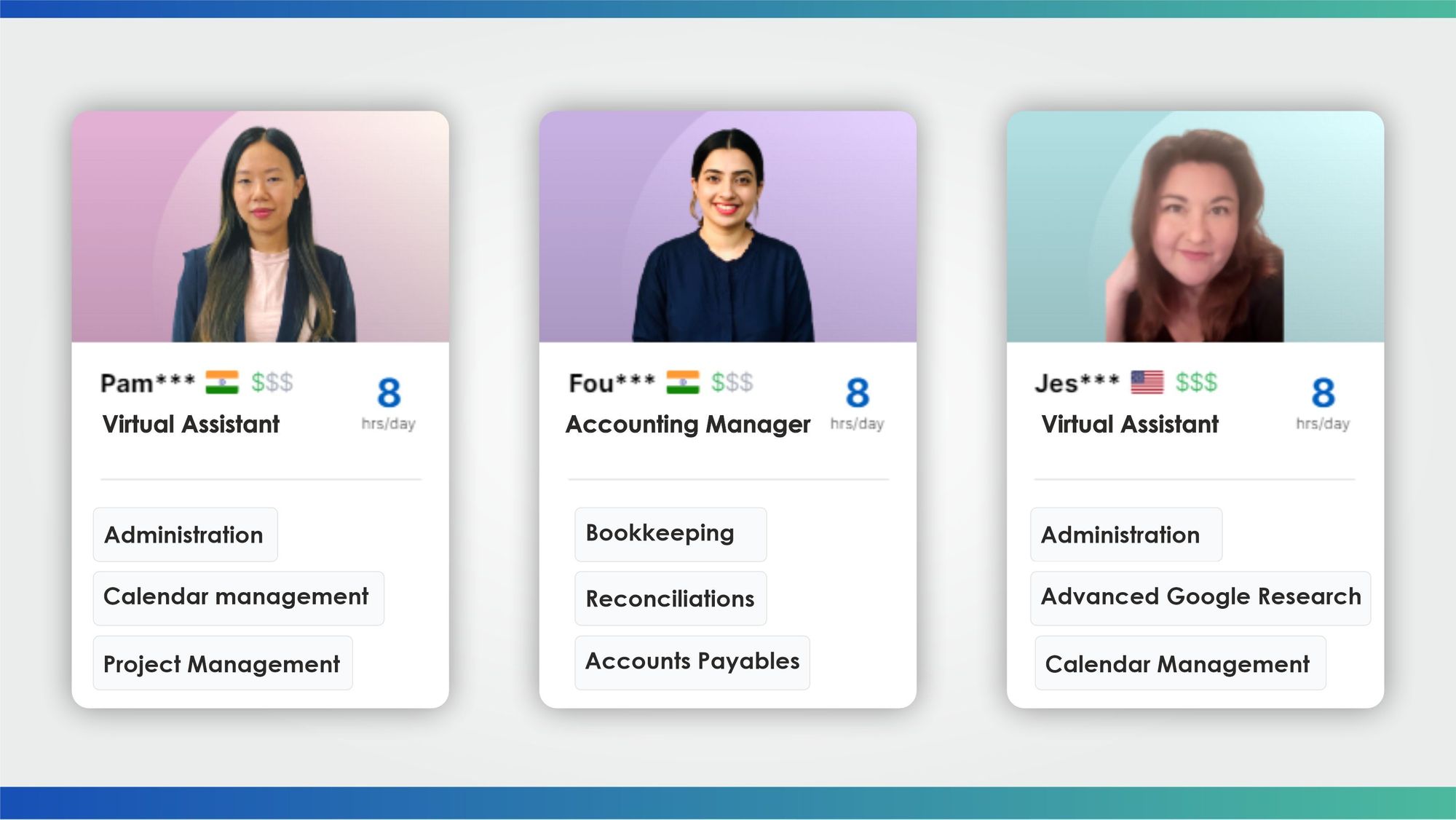 The 4 Best Project Management Software For Remote Teams
As a project management software for remote teams, nTask covers the "management" and project development part of the entire workflow.
The tool offers a visually aesthetic interface with a unique feature set. Each sub-level feature showcases dedicated modules to cover different aspects of effective communication, program, and project development.
On top of that, team admins get a full-scale overview of ongoing tasks and activities through an interactive Gantt chart. Task dependencies can be easily modified to alter the timeline and deliverability of a project – i.e., if a specific action is taking longer than expected towards completion.
With hundreds of 3rd party app integrations, meeting management tools, and passive communication through project/ task hubs, nTask is more than enough to monitor workflow in a hybrid or remote environment.
Key Features:
100% SaaS environment with no installation and guaranteed uptime
Supports WebOS, iOS, and Android platforms
Dedicated Kanban module with cards, list, and much more
Risk management module
Timesheets for effective time tracking
Create tasks task assignees and nominate core team leads to each activity
Billable vs. non-billable hours support
… and much more.
Pricing:
Basic plan for individuals, starting at $0
Premium plan for small and medium enterprises at $3 per user, per month
Enterprise plan pricing details available on contact

Formerly known as 'Da Pulse,' Monday.com sits right between hybrid and full-scale remote project management. This tool is perfect for 'out of office' teams because of multiple features and 3rd party app integrations.
Monday's user interface is nothing short of amazing. You will find a visually striking layout with popups and side screen tooltips to give a quick overview of the program. On top of that, this project management software for remote teams enables connectivity with Slack, Microsoft, and other platforms to make your daily dose of communication a delightful experience.
Key Features:
Attractive interface aligned with a minimalistic layout
Drag and drop feature for easy file sharing
Multiple project creation for various teams and assignees
Multiple data visualization tools
Timeline overview for team progress monitoring
Robust customer support
Custom fields
File exportation in multiple formats
In addition to the features mentioned earlier, Monday.com also has a brief 30-days trial period. This remote project management tool is worth a shot if you are interested in evaluating the program without paying anything upfront.
Pricing:
Free/ Basic plan with a 30-days trial limitation
Basic plan starts at $3 per user, per month
Standard plan starts at $10, per user, per month
Feel free to contact Monday.com's support channel for details on high trier price plans.

Up next on our 'best project management software for remote teams' list, we've got Hub Planner. It is a near-perfect solution as long as anyone's interested in hyper-active resource management. "Near perfect" because there's always room for additional features to make remote project management efficient.
In terms of resource management, you're looking at tangible vs. intangible resources in Hub Planner. For instance, the team management part of any exercise is conducted through features dedicated to team progress overview, timesheets, file sharing, and collaboration. Similarly, in-animate resource management is covered via forecasting, reporting, time scheduler modules, and budget management features.
On top of everything, this tool guarantees 24/7 data access through remote locations without any service interruptions.
Key Features:
Custom fields
Outstanding project forecasting and capacity planning
Visually stunning reports with attention to detail
Zapier apps support
Pricing:
Free plan starts at a 60-day trial period
Paid plan starts at $7 per month

Finally, we've got Smartsheet, a reliable project management tool for sales reps and smart teams.
Seeing that the B2C sector always needs virtual resources and programs to maximize revenue, productivity, and collaboration, Smartsheet doesn't shy away from offering an abundance of features.
Sales team leads can access different integrated functions in this program. Deal management and pipeline transparency make it easier to close deals while monitoring pending sales activities. Likewise, the entire customer relationship management aspect of the project is covered through department-specific tools worth exploring.
All in all, Smartsheet is vital for remote project management teams responsible for making sales and vice versa.
Key Features:
Multiple intuitive dashboards
Create custom sheets as per each sales' project requirements
Set auto-reminders to spearhead multiple sales operations
Gantt chart overview offers visual progress of ongoing projects
Powerful reporting feature
Pricing:
$7 per user/ per month
Free plan works for 30 days in trial mode only

Summing It All Up:
Whether it's a remote environment or an on-site office setup, project management has its fair share of challenges. However, the modern-day agenda is to work smart instead of working hours by putting in undue man-hours that are better invested in other productive activities.

This is more reason to rely on robust project management software for remote teams. If you don't see your favorite tool on this list, feel free to mention it in the comments section below. We'd love to get back to you with additional insights to help our readers decide on that particular program.
Good luck!
Author bio:

Fred Wilson: Agile and Software Consultant - nTask 15+ years of experience working with Agile teams. I write about what inspires me, explore how great Agile teams perform, and avidly read about tech that has the potential to disrupt.