Online Business Managers: Why entrepreneurs and business owners need to hire one today!
Knowing when to delegate is a skill that differentiates a good entrepreneur from a poor one. If your business activities are growing, you need to hire an online business manager.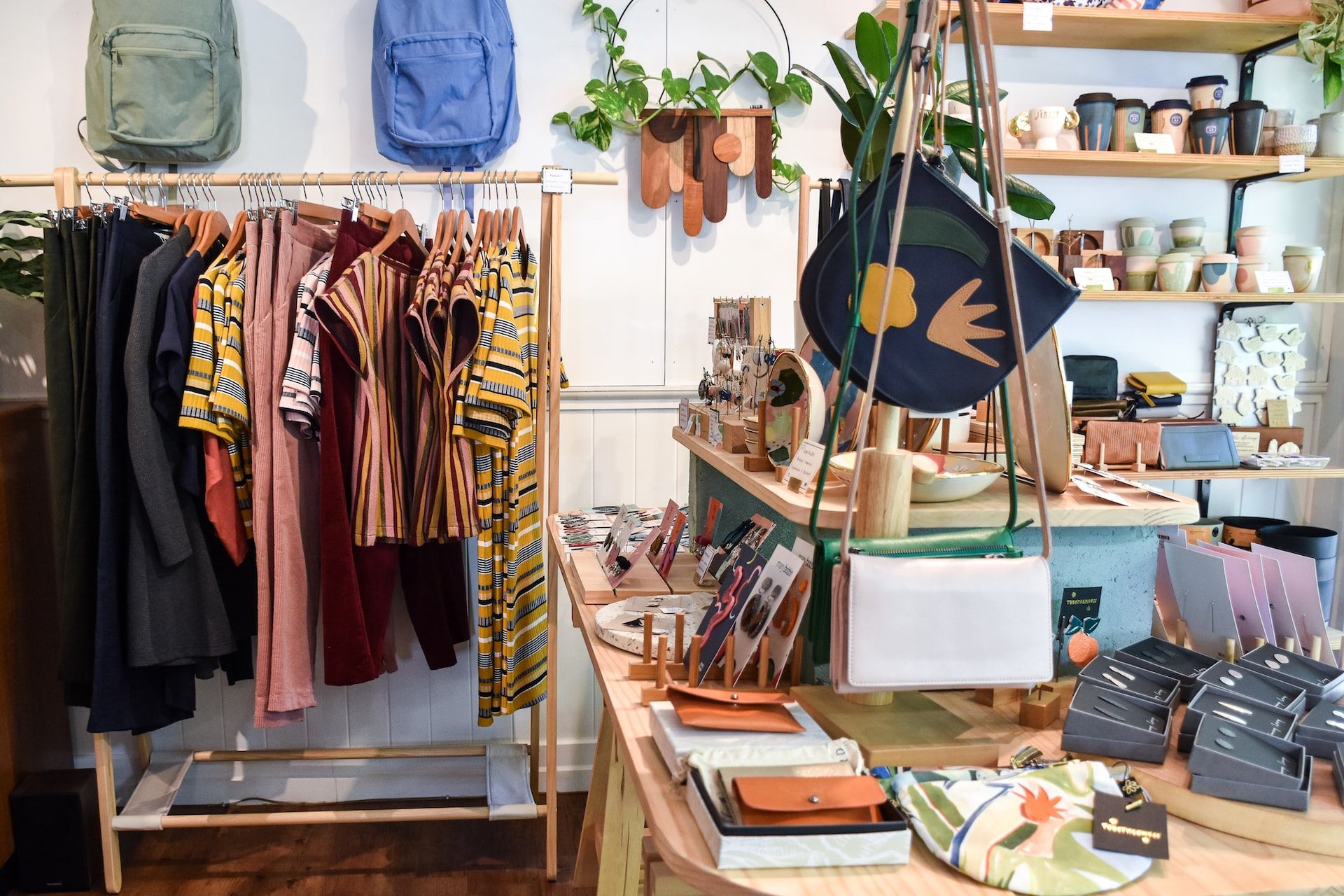 "You can do anything, but not everything."
This quote by David Allen aptly describes the challenges entrepreneurs and small business owners face in growing their businesses. With multiple tasks to focus on, it's not easy to prioritize tasks as each task seems equally important.
In such scenarios, hiring business managers to manage your daily operational and managerial tasks makes immense sense, allowing you to focus on growing your business.
Who is an online business manager?
An online business manager is a remotely-based support professional who manages projects, operations, and team members. In a nutshell, they synchronize and manage the different aspects of your business while you channel your attention toward growing it. In the IT sphere, it's also called a technical co-founder.

What are the tasks of an online business manager?
Given their training and expertise, they can manage a wide range of tasks. Some of the tasks you can delegate to them are;
Supervise the work of employees and provide feedback and counsel to improve efficiency and effectiveness
Maintain relationships with partners/vendors/suppliers
Gather, analyze, and interpret external and internal data and write reports
Ensure adherence to legal rules and guidelines
Workflow automation
Improve operations efficiency and streamline operations
Identify operational pain points; use data to size, prioritize and recommend solutions
Collaborates with different departments and stakeholders to ensure smooth operations.
Analyze data and trends to make informed recommendations to managers and drive change
Assist with the execution of hiring, training, and onboarding of new employees and interns
Customer, logistics, and sales support
Participation in audits and driving resolutions to subsequent findings; creating proactive measures to address issues identified within audits.
Ability to successfully track multiple projects, deadlines, teamwork assignments, and lists of tasks simultaneously
Updating CRM
Sending gifts
Create and manage outreach programs
Sending offer letters and reference checks
Follow up on invoices
Maintain salary slips and tax certificates
Maintain attendance
Follow up to fill reports on excel/notion/asana
Social media posting and engagement
Cataloging for Shopify, Amazon, and other e-commerce websites
Planning shipments and deliveries
Collecting feedback from customers
Updating your website using WordPress or similar platforms
Creating automated workflows through Zapier and Notion
Lead generation
Managing payment gateway
Repository Management - Google Drive and other online cloud platforms
Logging calls and messages
Appointment Scheduling
Creating invoices and filing them.
Database Management
Travel Assistance
Generating media monitoring reports
Updating Statistics and generating stats report
LinkedIn Job management
40 Benefits of Hiring Online Business Managers to Grow Your Business

1. Focus on what truly matters
Entrepreneurs and small business owners have a lot on their plates. But as your business begins to chart its growth, it is essential that you, too, grow out of many of these roles. When you hire business managers or B2B PR firms to focus on the core operations, you find the time and bandwidth to focus on high-growth areas of your business.
2. Don't miss opportunities
A time crunch translates to missed business opportunities, which harms your business in the long run. For instance, you may come across a great project for future prospects but do not have the time for it. When you hire an OBM who focuses on crucial business areas, you have the time to take on more projects, business, and growth.
3. Boost profits
It is common to see businesses steadily making their way up before hitting a point of stagnation. The solution to this is surprisingly simple. You only need to step back and let someone else take over. An OBM is the perfect 'someone else' to help you hit the revenue figures you aim for.
4. Keep the ship sailing smooth
They are trained in working independently and proactively managing business operations, even if you happen to be missing from the scene. It keeps your ship sailing smoothly as your OBM systematizes business operations by creating standard operating procedures and uniform processes and training team members.
5. Keep an eye on the competition
One of the many tasks that an OBM performs is conducting extensive research in various areas. One such crucial area is competition. Task your OBM with competitor research, so your company enjoys an edge in the market. By keeping an eye out on competition and the industry at large, your OBM helps your business chart growth.
6. Efficiently manage business operations
There are several tasks involved in running a business from day to day. Although they may not appear skill-intensive, piling up on them can significantly slow your output delivery. When you hire a business manager, you will not have to worry about managing daily operations, paying contractors, or invoicing clients.
7. Provide valuable insights
Having experience as a manager teaches wisdom, and an online business manager might give you all the answers to why your business is struggling. With a new yet relevant perspective on handling conflicts or a creative campaign suggestion, you'll be fascinated by the eccentric ideas they can develop that prove stellar for your business.
8. Build stronger relationships
Besides the perk of a wider talent pool, hiring an online business manager from different parts of the world can lead to better interaction and more meaningful relationships with potential clients. Native language speakers can also create brand loyalty, leading to a positive impact on your business's growth and reputation.
One of the benefits of hiring an online business manager is the potential to improve customer satisfaction by building stronger relationships with clients, especially if you hire a manager who is a native language speaker and can help meet customer service needs.
9. Be known as a socially responsible company
Being known as a business that cares about the environment is core in today's world; with 81% of consumers strongly feeling companies should help improve the environment, hiring an online business manager might be ideal!
Hiring remote employees has several environmental benefits, such as;
Less traffic pollution caused by fewer employees driving to work.
Employees are less likely to use throwaway cups or containers on breaks.
Reduction in electricity usage and stationery, which can also lead to substantial savings for your business.
Effective coordination
10. Smooth project management
It is often expected of entrepreneurs to be multi-taskers. Still, it is essential to remember that in an attempt to do everything, we often spread our focus so thin that nothing gets the attention it deserves. Juggling the tasks of managing timelines, tracking budgets, coordinating action, etc., will not only burn you out, but the pivotal task of building your business will bear the brunt of it all.
In such scenarios, we suggest you hire business managers to handle the details by taking over project management while you do what you are best. That will also allow your business to take on several projects simultaneously.
11. Team issues handled
It could often get frustrating to keep your eyes all over the place and come back to answering your team members' queries. Entrepreneurs often complain about how tiring it is to address these issues, however great the team may be.
Wouldn't it be great if you could save them and yourself a ton of stress by hiring a virtual assistant to solve their problems and answer their questions dedicatedly?
12. Virtual team management
If you do not happen to be physically working alongside your team, things might get even tougher to handle. Many entrepreneurs today work with virtual assistants. Paired with a productivity app, such as a time tracker, OBM ensures that the activities of your virtual team members are well-coordinated, saving you a great deal of trouble.
13. Hassle-free recruitment
One of the gazillions of tasks that an entrepreneur has to perform is hiring new recruits. This process is crucial and can make or break your team for self-evident reasons. You need to hire business managers who know your vision and will handle the recruitment process on your behalf. Their years of training and experience will guarantee you the right person for the job.
14. Simple communication flows
Clear communication is key to administering a business as smoothly as possible. However, communication must be clear with clients and customers and within the company.
When you hire a business manager to be in direct contact with the team at all times, your task of sending out critical information is simplified. In addition, you do not have to waste precious time explaining details to every team member since your OBM can do it for you.
Optimal Use of Time
15.  More time on your hands
Hiring online business managers allows you to save your most precious asset - time. While people set up businesses to pursue professional freedom, the reality is often lacking. An OBM takes a lot of work off your hands, leaving you with adequate time to make your unique ideas come to life.
16. Pick up the pace
Every entrepreneur would agree that there are always a ton of tasks that must be done but scarcely come near to being done! Some require more time than you can afford to spare, while others require you to learn the basics first.
Whatever the problem may be, hiring an OBM is the solution. Trained in time management, they will not just perform tasks you need help with but will also perform them promptly, allowing your business to pick up the pace.
17. More time = More money
More time on your hands will help your well-being and fetch greater profits. With more time comes the opportunity to scale your business, expand your customer base, and ultimately boost your revenue. In addition, when you hire an OBM, they free your schedule of many tasks that do not require immediate supervision.
18. Get more things done
If you feel like your faculties are being pushed to their snapping point, it's probably time to take a break and reflect. Hire an online business manager to handle tasks that unnecessarily intrude upon your time. Moreover, there are several tasks that you may not hold the expertise for. It makes good business sense to let someone else take over those areas to get more time and get more things done.
Daily Task Assistance
19.  Clear the clutter
It is common knowledge that working in a messy room can obstruct concentration and productivity. By extension, having your files and documents all over the place can also hinder the smooth and efficient work-life balance you desire. Therefore, we recommend hiring business managers to keep your documents and data organized and accessible when needed.
20. Keep operations under control
You can't be in charge of everything, from designing the website to managing the hiring process. So rather than waiting for a considerable crisis to come crashing down, hiring an online business manager is advisable to get some much-needed help running daily operations.
21. Update your social media profiles
It is necessary for businesses today, conventional or not, to have a social media presence. It is an area that demands dedicated energy and time. Hire online business managers to take care of your social media presence instead of doing it yourself.
22. Tracking metrics
They also keep track of growth metrics and regularly review them. That involves constantly checking email lists, social media followers, and subscribers to ensure the business is making inroads while you work on scaling operations.
23. Building customer rapport
Striking the right chord with customers is the cornerstone of a successful business. Maintaining proper and regular customer interaction is essential to your business. It involves prompt and quick communication over social media, emails, or phone.
As an entrepreneur, it's impossible to respond to customer queries and resolve grievances all by yourself. That's why you need to hire business managers to step in and build rapport with your customers.
24. Email marketing
An ever-increasing list of subscribers is essential for new businesses to gain ground. It requires targeting the audience, updating the email list, and planning and implementing strategies. This is an essential task, though a monotonous one. Task your online business manager to manage email marketing campaigns and update subscriber lists.
Experience Personal Growth
25. Sound mental health
Any entrepreneur will testify to the enormous anxiety and stress involved in running a business, especially in the initial stages. Doing so may come at a high cost, but do not let your inner peace and family time be the victims. By hiring an online business manager, you make more time for yourself, focus on your mental health, and ensure a balance between your personal life and work life.
26. Strike a work-life balance
By handling daily business functions and essential tasks, your online business manager leaves you with the free time you always dreamt of. So go ahead and enjoy the liberty of running your own business; do not hesitate to take a day off to spend it with your family. An OBM will allow you to do just that.
27. Enhanced decision making
When you hire online business managers, they work with a high degree of independence as they look after your business. This means that they help you make the right decisions, keeping in mind the company's best interests. This is a huge boon, especially for new entrepreneurs who often feel lost and overwhelmed. This also helps in saving time since you can trust OBMs to make intelligent moves, even without your intervention.
28. A wise counsel
Online business managers are trained to understand your goals as an entrepreneur. As such, they can share your ideas for structuring the business and its operations. Their focus is solely on your vision of the outcome. As a result, during times of crises, their wise counsel can act as a lamp unto your feet and a light unto your path.
29. Reclaim your vision
Many entrepreneurs tend to get so bogged down by the demands of starting up that they lose sight of their overall vision. Do not let yourself become one of these. Stop taking on tasks that you do not enjoy and delegate them to your OBM while you realize your stellar business ideas.
30. Sharpen your focus
If you're struggling to grow your venture, it is time to ask yourself where things go wrong. As an owner, it is essential that you act as the leader and distance yourself from tasks of recurring nature. Hire an online business manager to take care of such tasks while you sharpen your focus on realizing your business goals.
31. Avoid Burnout
Have you ever wanted to go on a month-long vacation to the Maldives, but you knew that your business couldn't last a week without you? An online business manager can help you unplug from your business and give you a break so that you come back with brilliant new ideas and are ready to hit the ground running.
Save Money
32.  Reduce business costs
When you hire in-house, you incur the fixed costs of monthly salaries, benefits, real estate, etc. But when you hire an online business manager who works remotely, you save on all such costs. So reduce your business' monthly bills and go the remote way to save money.
33. No training expenses
An online business manager is a rigorously trained professional with years of experience. It means that, unlike with in-house employees, you don't need to waste a second on training your OBM. At Wishup, you can choose from highly trained and skilled online business managers for your business.
34. Hire at a click
So how do you know it's time to hire an online business manager? If you find yourself spending more time managing operations rather than scaling operations, there is a lot you can benefit from hiring an OBM. Sign up at Wishup and realize the benefits of working with a trained online business manager today!
35. No full-time employee-related costs
With the benefit of working from home and no requirements to create a physically safe working environment for your online business manager, save on the risk of losing $59.9 billion that most businesses lose due to severe work injuries each year.
The benefit of hiring an online business manager on a contractual basis also comes with saving on costs and hassles of employment taxes, insurance, and human resource concerns.
36. Less commuting = save money and lower absenteeism
When you hire business managers, you don't have to worry about providing transportation or commuter benefits; this way, you save up to $2600 per month!
A remote online manager with flexible hours can attend meetings virtually and save time, making it a win-win situation for all!
37. High employee retention
An online business manager is less likely to leave. With the flexibility of working from anywhere, even if they shift their homes, you won't lose them! Employees are also more likely to continue working during pregnancy or work part-time while studying. So say goodbye to training new staff every two months!
Efficient workforce
38. More satisfied workforce
More and more millennials desire jobs that incorporate flexibility; offering such options can show you online business managers you trust them to be professionals. Trusting them and giving them more responsibility makes them happier; in fact, the annual State of Remote Work report by Owl Labs suggests remote workers reported 29% more happiness in their jobs than on-site workers.
A content workforce and motivated team equal a healthier, more engaged, and more productive workforce. Research by the University of Warwick states that happy employees were 12% more productive than others – the explanation being that happiness leads to more engagement and effective use of time.
39. Less Stress and Better mental health of employees
Around 82% of telecommuters have lower stress levels than in-house workers. An online business manager can avoid this added stress and be less likely to have mental health problems like anxiety and depression.
Less stressed employees indicate you have a strong company culture, fewer calls for sick days, high talent acquisition, and actively working to reduce stress through measures like stress management programs and policies can show that you care about your employees and their health.
40. Higher morale
All business states that "the remote improvement working has on employee morale is almost a given," in fact, an OBM will have a much higher work satisfaction than a traditional one. High morale amidst your manager is crucial to have a driven and positive team and can do wonders for your business and its profits.

Why Should I Hire an Online Business Manager?
As your business grows, so do the administrative and management tasks associated with the business. Given the complexity and time required to manage all these tasks, business owners may not pay adequate attention to all routine but essential tasks. When you hire a business manager, they can help you manage all these tasks more efficiently thanks to their training, expertise, and experience.
An online business manager is just what you need to grow your business
In these competitive times, business owners need all the help they can get to focus on and grow their businesses. However, numerous small tasks take up a significant part of your day. If you want to become more productive and boost your business growth, it's time to hire an online business manager from a virtual assistant company like Wishup.
.All you need to do to hire an online business manager is visit our website or email us at [email protected] for a free consultation + a $100 OFF Voucher.