5 Team Building Tips For Your Remote Employees
Distance and different time zones are no reason to treat remote employees differently when it comes to team building activities, in fact, they might need it more to be motivated and engaged. Check out these 5 team building tips for your remote employees.

So the first question that might ponder your mind is that does the presence of team building activities even matter when your employees might never even see each other?
And to that the answer is ABSOLUTELY YES.
With a team that's distributed due to space and potentially time zones, casually going out to lunch together on Fridays that their counterparts have the benefit off, is quite impossible for remote teams.
Now, coming back to the main question of what's the point of them?
Around 20% remote workers struggle with loneliness and feelings of isolation still to date remains the biggest downside of remote workers. Now as managers their feelings or mental health might seem like a problem for them not you, but what if I tell you:
Statistics reveal that engaged teams are:
17% higher productivity
21% greater profitability
10% higher customer ratings
57% more effort into work
87% less likely to resign
59% lower turnover
28% less shrinkage
40% fewer quality incidents
70% fewer safety accidents
Engaged employees are 15% happier than their counterparts leading to an improvement in their work performance by 20%. I believe these stats of the benefits of virtual team-building are enough to convince you!
Now you might think you've got the basics for collaboration covered- with scheduled meetings, a video conferencing tool and a structured follow up email loop, but those are not enough, and to be very honest, they will never be. Instead check out these 5 effective team building tips that will let you to form better connections with your colleagues and allow you easier yet more effective communication amongst your remote team.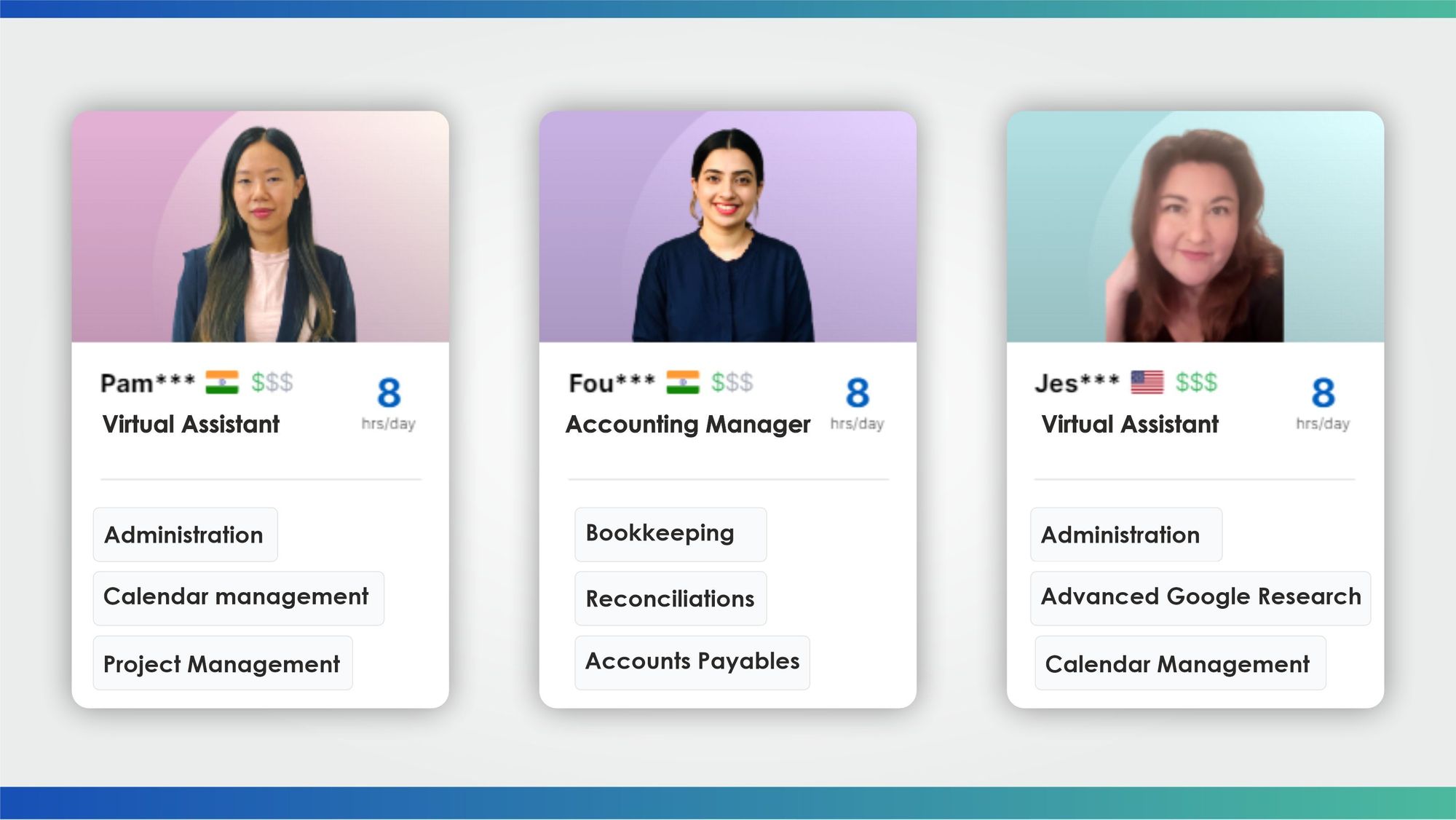 1. Virtual Water-cooler Channel
Unlike traditional employees, water-cooler chat or casually having small talk when you cross one's desk is absent in remote environments. Although remote employees are a self-reliant bunch, they're also people with interests beyond the office. Fostering a company culture that provides them with a means of a virtual water cooler would allow them to connect better with each other, enabling them to work better leading to improved performance and productivity! They might seem like gossip centres, but the very same chit-chatter have sparked and birthed some spectacular ideas.
Our Suggestion:
Create a separate channel or group on Slack or WhatsApp or your company's preferred software for non-work related conversations. Name those channels depending on the theme of discussion for example: funny memes or yummy meals to prevent your work chats being spammed with random cat videos. But make sure to send a message in your remote working policy to set guidelines for these groups to avoid getting too into it and being distracted.

2. Regular Video Chats
Using secure video conferencing software amidst the pandemic especially Zoom and Skype have bridged the gap of communication barriers. While occasional touch points or follow ups might not be required for a scheduled video call, in a digital world like ours, emails and text can often lead to miscommunication. Verbal cues like body language and eye contact would allow for better communication, leading to less errors. It'll be easier to spot a worker's reaction to the visual aids on your deck that you present on video call, rather than comprehend their views via email. Now, apart from business processes, weekly virtual chats also will allow everyone to have a safe discussion space for non-work related aspects too. Seeing their names on screen and matching their face to their emails will save you from embarrassment the next time you forget their name and allow for better off camera communication in the future.
Our suggestion:
Set aside a time every week for a call with the entire team to share updates of the week's progress so everyone is informed about the work and the relevant individual responsible. Now, that was an obvious tactic that you should be doing anyway, but apart from that, engaging employees and socializing together regularly can be a great way to foster amalgamation and interaction. PS: they'd love a virtual happy hour, fun team building games with a beer in your hand, who wouldn't like that?
3. Play The Right Games
Research indicates that remote workers develop weaker relationships with their co-workers than their counterparts but that's not quite surprising especially when 65% have never had a group bonding experience. No, not just group conferences, actual bonding sessions sharing their interests, views depicting their personalities. A video call can get awkward at times, so avoid those weird pauses and incorporate more fun & interactive games to break the monotony of stressful work deadlines and routine.
You also don't necessarily have to play games at the same time. Bonding can happen through common shared experiences. For example, you can play asynchronous games like solitaire to compare scores, helping to foster friendly competition and camaraderie.
You also don't necessarily have to play games at the same time. Bonding can happen through common shared experiences. For example, you can play asynchronous games like solitaire to compare scores, helping to foster friendly competition and camaraderie.
You also don't necessarily have to play games at the same time. Bonding can happen through common shared experiences. For example, you can play asynchronous games like solitaire to compare scores, helping to foster friendly competition and camaraderie.
Our Suggestion:
-Guess which employee- send a childhood picture or describe a worker and ask the team to guess who it is, nostalgia and #throwbackthursdays all in one!
-Relevant quizzes and Trivia- avoid lengthy forms, throw in some fun multiple choice questions and polls for a class full of attendance!
-Contests- share your best click or photograph and decide a winner ( maybe attribute a tiny gift or giveaway to the winner too)
-Visual games- hands down the easiest icebreaker! Pictionary and charades are our recommendations and are also super easy to set up.
4. Wellness Sessions
Your employee's health should be your number 1 priority and you can use team building activities to ensure healthy lifestyles such as group stretching sessions that will help keep them fit and alleviate stress, a common issue amongst remote workers. Do not forget mental health! Remote workers often struggle with achieving a work life balance, leading to overworking and burnout. (check out 5 remote work risks & how to prevent them) It is essential to keep a tab of their mental health through frequent anonymous surveys or peer support sessions.
Our suggestion:
Step challenge- a super easy challenge supported by several apps- whoever covers the most distance in a week wins a prize (hint: an apple watch is going to be a great motivator)
Provide reimbursements- provide for discounts in gym memberships and dance classes.
Incorporate an "Unsick day"- scheme introduced by Buffer, allows and encourages every employee to take at least one day a year to book in for any treatments like dental appointments, therapy sessions or eye tests.
Conduct a "lunch & learn" session- an informal team meeting that occurs during lunch where employees can explore and learn new topics while bringing in a healthy lunch, nutritional needs and collaboration in just one session!
5. Meet-ups Time and Again
Now, obviously real presence is different and can only be compensated to a certain limit thus, it's recommended to get the whole team together once a while if possible. Either to the office headquarters, company events or even meeting up for dinners or bowling nights are team bonding opportunities your workers would appreciate for quality time. Set aside a budget for these expenses, trust me you might think this is a waste of money but not just laughs and a fun time, these meet-ups can build great work relationships and increase work efficiency.
Our Suggestion:
Frequent gatherings can be difficult if your employees are spread across the country or the world, to tackle that investment in a yearly weekend retreat. It sure will prove to be an investment and a great way for employees to participate in activities together and even refresh and come back to work rejuvenated and more connected. Bonus points if you manage to choose an exotic location, only the knuckleheads would deny such an opportunity!

Final Note:

Meaningful interaction is key to being the power of a great team, and nothing can beat that. Like Doug Conant quoted " To win in the marketplace you must first win in the workplace."
Keep your employees personal wellbeing as priority, focus on strengthening relationships and releasing endorphins and wait for the results to follow.