100+ Lead Generation Tasks For Your Real Estate Virtual Assistant
Real estate business success thrives upon lead generation and your virtual assistants can do a lot more than you can imagine. Here is a list of 100+ lead generation tasks to delegate to your real estate virtual assistant.
Looking for easy ways to make business more profitable and productive?
Real estate VAs can generate leads for businesses through a whole set of tasks.
Lead generation is the key to a thriving real estate business and your real estate virtual assistant can be the key to growing your business.
Read on to know about 95 ways real estate virtual assistants can generate leads for your realty business or real estate agency.
1. Follow Social Media Posting Schedules
For showing up on Google ranks or getting traffic, posting on social media is important.
To get massive traffic and solid leads to your real estate website in record time, social media is the key.
Your VA can focus on lead capture and consistency.
While all the social media experts espouse the virtues of these platforms, few can explain how to generate leads. With a real estate virtual assistant to follow a marketing plan and capture leads, you can change the outcomes for your realty business.
From Pinterest to Instagram, new and upcoming social media platforms beyond Facebook and Twitter can generate the leads for you, with a real estate VA on the job.
Estimates show that Pinterest drives more traffic to websites than Facebook and Twitter combined.
2. Networking Professionally
LinkedIn and other professional networking sites are another spheres where your real estate virtual assistant generates leads.
LinkedIn updates your social network and helps to drive consistent updates from blog posts.
Once LinkedIn updates are in place, lead generation is a cinch for you. Furthermore, you can try using some Linkedin automation tools to automate the connection requests & some other tasks.
Hiring a real estate virtual assistant helps to focus on core tasks because professional networking becomes simple.
3. Updating Correct Contact Details
Real estate virtual assistants can gather traffic to your site provided your business contact details are correct.
Consider Google Maps for instance.
A lot of clients search for realtors with map apps.
Your business needs to have visibility online if you are driving traffic to it.
Close to 82% of all clients in the real estate business use mobile phones as GPS.
So, mapping your business on phone maps can pay off.
Virtual assistants can ensure lead generation by updating your contact information and submitting it everywhere.
Leads are possible if current smartphone search trends are clear.
For that clarity, access a real estate virtual assistant's expertise.
4. Uploading Marketing Videos
Real estate virtual assistants can make the virtual tours of your property listings available online on video sharing sites like YouTube, Vimeo and more.
Consider that top realty sites like Trulia and Zillow own most real estate oriented keywords.
Chances are high you don't even have enough SEO to show up for your own business name.
If you want to show up when someone Googles you, video can overcome this limitation.
5. Email Marketing
Which marketing method is surprisingly the lowest in terms of cost per lead?
Be prepared to be amazed, for it is direct mail.
But in order to succeed, you have to generate leads through all methods and (most importantly) ones that work.
A string of mailers for ensuring the right letter goes out to buyers, sellers or renters for real estate listings are the right tools to use.
Your realty VA can ensure that the correct letter reaches the right target.
Timing is everything when it comes to email marketing.
Your virtual assistant ensures you don't miss the bus on this one.
6. Crafting Unique Content
With any real estate website, you need to place text which is unique on your pages.
Images and content need to stand out.
Real estate virtual assistants can write short descriptions about neighbourhoods for website pages.
From the top things in the community to the facilities and amenities close to the property site, there's a lot to write.
Here's why your real estate virtual assistant is the best choice.
You need to generate interesting and useful text for your listings.
If the pages are unique, ranking first on Google is as simple as can be.
7. Securing Online Reviews
Online reviews are the key to attracting more leads.
Most realtors lack the time to follow up with clients and secure a review.
But a virtual assistant does not.
The VA can write a simple mail requesting feedback and thanking individuals for business.
A pre-written email with links to respond to online surveys or send reviews can also work well.
8. Analyzing Keywords
Real estate virtual assistants can create pages with keywords and titles.
Now, get SEO optimized content to promote your listings and gain instant credibility and presence online.
9. Search For Free Advertising Platforms
Your real estate VA can also add ads to free platforms like Gumtree, Kijiji, NewProgrammatic and Craigslist to name just a few.
Now browse the ads in the area and send daily property reports using the services of a real estate virtual assistant.
10. Expand Your Clientele
Contacts can be searched for circle prospecting.
When one sells a property in an exceptional neighbourhood, the seller's neighbours can become your next client.
But for this, there needs to be research and groundwork to assess the right approach.
Your real estate virtual assistant can make it happen.
11. Use Lead Generation Tools and Sites
Pull out phone numbers of prospects and leads using services like Mojo Sells which capture and offer owner data, so your listings can be comprehensive, by hiring a virtual assistant to do the legwork.
12. Access Litigated Properties
Contacting lawyers in cases of litigated properties and mutual sale of assets for a referral deal can work if your real estate virtual assistant is on the job.
The litigated properties could be valuable and an attractive choice for leads.
So, let your real estate VA handle all the intricacies of this.
13. Expand Network in Areas of Interest
Virtual assistants can use tools like zoom to find addresses and contact details for companies located in the area you operate in.
This expands your list of potential leads. Local residents are also a good source for generating prospects.
14. Craft Evergreen Content
Writing blog posts for content marketing is one thing.
But offering unique, attractive and appealing content across platforms such as websites and social media can be the perfect solution for those realtors who cannot afford PPC campaigns and need investments that yield results.
Real estate remote assistants can write the best content for your real estate business and help leads to be constantly attracted to evergreen data.
So, when you are done creating a real estate website and you want to get more massive traffic and solid leads in record time, then social media is the key.
15. Install Lead Capturing Forms
Using forms for capturing leads under social media or blog posts deliver better results than just using web forms on the contact page.
Real estate virtual assistants can create these forms and convert website visitors into prospects.
16. Search For Listings That Are Expired
Starting early and letting the VA track expired listings right before they do is important if you want to generate leads.
The moment these listings expire, you need to be able to help sellers understand which offers cannot be made.
Being proactive rather than reactive to the real estate market matters and your VA can help your business to stay a step ahead.
17. Knocking Doors: A Door to Door Approach- Coverage of Door to Door Lead Generation
Door knocking is considered a way to generate leads.
Real estate agents selling billion dollar properties praise this method of lead generation.
But how do you keep track of the areas where your real estate agents can generate leads?
Knowing the ground the agency has covered and what needs to be examined further, can help in speeding up processes.
A virtual assistant can prove handy in such a case.
18. Developing Market Snapshots
Helping agents locate new areas and places or avenues for making calls can be instrumental in boosting business prospects.
A virtual assistant can help in researching new property development, develop market snapshots and discover the best places to make that pitch.
19. Creating Video marketing Funnels
Inputting contacts and placing them in a video marketing funnel so that they can access educational content and tips on real estate markets can work too.
To create the system that works though, you definitely need a virtual real estate assistant for the best outcomes.The visual part is extremely important when creating video funnels, so make sure you're using a good online video editor for best results.
20. Testing Lead Generation Software
The software can also work when it comes to lead generation, but how will you know if the solution works well?
It takes time to read everything from the press release to the free demo account to get an idea of testing new software and getting the most promising results.
A virtual assistant can make this lead generation task easy for you.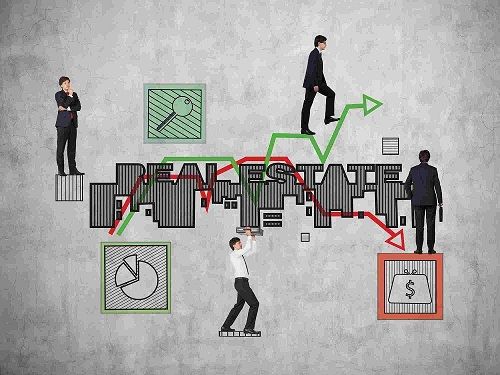 21. Pursue Prospects
The holy grail of real estate world markets is achieving a market connect.
This can work if you have a virtual assistant to send your prospects the follow-up email or make the post first visit call.
22. Designing Your Realty Website
Helping developers and graphics website designers to launch the perfect real estate website is not easy.
A good home valuation or real estate listing site can stand out if a real estate virtual assistant is there to source the right talent and resources to grow your real estate website for generating those leads.
23. Run Ad Campaigns
From Facebook to print media campaigns, you need to get sellers on the email list.
Real estate agents can focus on Facebook, targeting potential clients based on the neighbourhood they are interested in.
The same holds true for other ad campaigns. But whether you need to run ads offering free home appraisals to discounts, the real estate virtual assistant is someone whom you can take a chance on and win big.
24. Print Brochures
When you are approaching clients such as buyers or sellers, it pays to leave more than just your business card behind.
A brochure presenting the staff and stats can be a wonderful way to boost confidence and attract the right leads.
25. Schedule Meetings With Prospects
Another great way to provide the perfect groundwork for lead generation is to approach homeowners about the information on one's neighbourhood, and for setting up the meeting, who better to sort it all out than your ever ready and efficient virtual assistant?
26. Grow Your Universe of Leads
Whether it's adding people on Facebook, or connecting with a new follower on Twitter, virtual assistants can add new comments on posts, send direct messages and grow the network slowly but surely.
27. Organize Events For Connecting With Prospects
An agent can also connect with neighbourhoods served by organizing local events from brunches to private real estate tours to help people to connect with your brand and enable you to position yourself as a top realtor.
For all the basic work for organizing the event, trust your real estate virtual assistant.
28. Send Educational Information
From brochures to catalogues, showcasing how hard your business works to make each sale a success will fill prospects with confidence.
Lead generation through this method can be attained by hiring a real estate virtual assistant.
29. Mine Prospects Through Research
Understanding how to establish a real estate lead list is easier if you have the latest market trends and business intelligence.
The more in-depth the research, the higher are the chances of approaching communities and generating prospects.
Your real estate virtual assistant can indicate fresh areas to prospect and farm clients.
30. Referral Marketing
Virtual real estate assistants can also research referral marketing systems for implementation.
Testing software solutions are the start.
Your real estate VA could find systems used by successful rivals and implement the perfect referral marketing systems to suit your realty business's growth needs.
31. Carry out Property Appraisals
For the home appraisal, you need a real estate virtual assistant to do all the legwork, whether it involves culling data from numerous sources, preparing documents or reviewing these and making the necessary adjustments.
32. Manage Your Contact List
Whether it's updating your contact list or managing your database for CRM, a real estate virtual assistant can ensure contacts are added to the list, marketing funnels are in place and pinned onto the map.
33. Generate Reports For The Community
For establishing yourself as a leading real estate agent in the community and transforming data into free reports which can be sent to generate prospects and invoke interests, the real estate virtual assistant is ideal.
34. Build A Vendor Database
Apart from managing your list of customers, building links with vendors is the key to establishing your presence in the market and getting interested customers.
Opt for updates to your vendor and contractor database or interact with the top names in the industry, once your real estate virtual assistant sets up meetings with them.
35. Attract Podcasters
In today's marketing scenario, the video is the new king.
Pitching your achievements and experience to podcasters is crucial for attracting people.
Displaying these radio shows and publications or podcasts can establish you as a market authority in the field.
Real estate virtual assistants can pitch topics you may want to cover.
36. Call Buyers For Leads
Once the sale is closed, calling buyers and asking about folks that may need a real estate agent can help you to land a new client.
For all the legwork, trust your real estate virtual assistant.
37. Organize Postcards For Outreach
Apart from marketing through flyers and catalogues, one of the time-tested methods for reaching out to the community you are targeting is to have postcards ready.
Most real estate agents go beyond the season's greetings card, so your VA can plan for their design, content, printing and delivery.
38. Liaison With the Press
Having a weekly or monthly column can help you to attract all the attention and sustain interest.
Your virtual assistant can identify local press journalists to keep in touch with, to get your name published and strengthen community ties.
The real estate VA can even get mentions and pitch story ideas on your behalf.
39. Setting Up a Video Channel
Real estate agents can also benefit from the video editing skills of the virtual assistant.
Having a video channel in place can ensure real estate information boosts business.
Video content published regularly on your own channel on YouTube, Vimeo or other video sharing sites can also be monitored by real estate virtual assistants.
40. Building Links With Local Lenders
Lead generation involves providing an irresistible offer that buyers just cannot resist.
Get local lender contact details from networking sites through your VA, so that your real estate agency can talk to the lender or partner with real estate agents.
A trustworthy lender can add to your real estate agency brand value.
41. Communicate With Real Estate Attorneys
Virtual assistants can also be ideal for locating real estate attorneys who recommend your real estate agency to their client.
Building a great working relationship with local real estate attorneys can serve as a powerful lead generation mechanism.
42. Find Property Owner Associations
Property or homeowner associations are also a great source of leads.
Partnering with these associations is easy, with your virtual assistant ready to put in the hard work so that the most popular associations come under your net.
43. Interacting with Community Events
Whether it's a garage sale in the neighbourhood or a Facebook event, your real estate virtual assistant can help you by finding events bring communities closer and add them to your calendar.
44. Speaking at Local Events
Finding local events where one could be a speaker on real estate trends is also a great way to connect with new clients.
You can even generate media mentions, positioning yourself and driving traffic to your website, blog or social media account.
45. Respond to Real Estate Forums
Responding to real estate themed queries on local web forums, the real estate remote worker can generate visibility for your real estate agency.
Finding and collecting questions, placing these on spreadsheets, getting the response approved and published will help you to generate additional leads without spending cash on ads.
46. Create a LinkedIn Group
Your VA can also create a LinkedIn Group where people from the community can interact and meet online.
This increases the number of calls you can receive from potential clients.
47. Prepare Updates Regularly
Part of being a lead generating real estate business involves providing updates on properties.
Your clients and prospects will only stay with you if you are alert to their need for updates.
Your virtual assistant can help you with such tasks.
48. Preparing Commercial and Industrial Trend Documents
Commercial property owners can find it tougher to land a buyer.
Sending them updates and helping them through the process can translate into better reviews post the sale, attracting more clients.
For providing the updates on commercial and industrial trends, your VA is the best choice for the job.
49. Use Online Resources To Generate Market Snapshots
Creating reports for clients from a scratch can be hard, and it works out better if your real estate VA can generate reports using PRNewswire, RPR reports, Home Disclosure dot com and other sites to generate interesting reports.
50. Follow Up on Agents, Attorneys or Inspectors
Getting other agents to cooperate and sign the contract can be a chore.
So can arranging for attorneys and inspectors.
But all these services provide clients with a better experience and make them more like to recommend you to new customers.
Real estate remote assistants can follow up on calls and emails for this.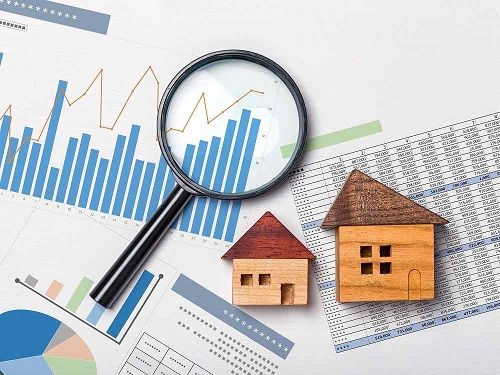 51. Help Recruit the Right coordinator
Transaction coordination is not easy.
That is why you need a professional for the job.
Make the transition and sale or purchase easy with a real estate VA recruiting the right person.
The VA can draft the job description, publish posts, get resumes and more.
52. Prepare Attractive Yard Signs
The ubiquitous yard sign plays a very important role in attracting leads.
If your sign is unattractive, unappealing and incomplete, don't expect to generate real estate leads.
Ordering and creating attractive signs are the forte of a real estate virtual assistant.
53. Organize Business Cards
Business cards are an important lead generation medium.
From sourcing designers to find the best design, print shop and placing the order for new business cards, your virtual assistant can help in outreach as well.
54. Check your Cold Calling Scripts
For cold calls from agents, there are certain rules to be followed.
Real estate licenses may be needed to make calls to property owners.
But a VA can check your cold call script and requirements with a lawyer so that you generate the maximum leads without breaking the rules.
55. Research Comparable Listings
Part of being an effective real estate agent who attracts investors and buyers is to research comparable property listings in the area.
The information needs to be processed by your real estate VA for saving you precious time.
56. Draft Marketing Plans
Whether you are marketing properties that are new or second homes, you need a plan in place.
Get a social media expert in your real estate virtual assistant for this purpose.
57. Help Teams Communicate
Reviewing and preparing documents for your real estate team's communication can be a handful.
Each team differs with its own set of rules, norms, processes, procedures and requirements.
The VA is flexible enough to adapt to lead generation team needs.
58. Correspond With Home Stagers, Property Inspectors
Another rich source of real estate leads is home stagers and property inspectors.
Ask your real estate VA for details on how to contact them and get the best deals to attract fresh clients.
59. Entering Data in MLS
Multiple property listing services are a hot choice for real estate agents.
But accessing the description of fields that need to be completed on the MLS is important too.
Your real estate VA can help you to get there.
60. Updating Listings
Updating and managing the listings is not an easy task.
But keeping these listings updated is an important part of lead generation success.
Your virtual assistant needs to update listings and tweet as well as post on Facebook regarding these.
61. Choose The Right Marketing Medium
When you have an open house or property for sale, advertising about it in the right place is important.
This involves choosing mediums that can reach people.
Your VA can help you there as well.
62. Maintain CRM
Your software CRM costs cash, and the only way you recover this is to update it always.
Maintaining CRM software and systems for effective lead generation is another value of your real estate virtual assistant.
63. Recruit Fresh Calling Agents
Making the call is perhaps the most important way to find motivated buyers or sellers.
A remote assistant can source the right agents for the job.
64. Redesign Your Website
From sourcing developers to launching the site and ensuring it is functional and appealing, a virtual assistant can offer a lot of lead generation benefits here too.
65. Calculate Cost Per Lead
From client lifetime value to generating costs per lead, the real estate virtual assistant can let your business know how much you are spending on new clients and lead to a whole picture when it comes to lead generation.
66. Finding Out Costs For Media Channels
Placing ads on local radios or television networks can be a great way to boost presence and improve visibility.
If you need a presence online, your VA can find the most cost-efficient advertising channels.
67. Promote Real Estate Coaching Videos
In creating summaries of real estate coaching videos, you can attract real estate clients too.
With so many videos and so little time, following preferred specialists and creating actionable summaries is important.
68. Research How to Tackle Objections
An important aspect of lead generation is knowing how to tackle the objections.
Have your virtual assistant research how to tackle reservations on the part of the prospect and what stops them from becoming solid leads.
69. Generate Door Knocking Scripts
When you have a door to door real estate agent, you need the perfect script.
For an effective lead generation, delegate the research to generate door knocking scripts to your real estate virtual assistant.
70. Research New Techniques
Marketers are always looking for new ways to promote their real estate value.
If your real estate lead generation assistant can track top trends, it gives you the advantage of knowing what is hot in the market right now.
80. Contact Real Estate Business Coaches
A real estate business coach can help you to identify flaws in your present lead generation system and rectify them.
If you need to speed up growth, your VA can track down mentors and business coaches who can select your the best in the business without wasting hours or precious days.
81. Cut Down Marketing Costs
Useless expenses can really bring a lead generation campaign to failing points.
Track expenses across your organization's marketing strategy and know where the cash goes, with a real estate VA to help you out.
82. Track Real Estate Competitors
It is important to know what your competitors are up to.
Their lead generation successes and failures can prove to be an important learning ground for your business.
Find out how much web traffic their sites are attracting and their sales volumes, using the research skills of your real estate virtual assistant.
83. Organize and Prepare Seminar Materials
Create public seminars where people can learn about how to buy a house and attract new clients and have your VA arrange PPT presentations, handouts and find and book spaces for advertisers to host your seminar.
84. Launch Your Business Blog
A realtor blog can be the ticket to attracting new clients.
Add pages to the team, listings and the buying/selling process and you're good to go.
When the moment is right, you can move into your domain.
85. Carry Out Ad Cost-Benefit Analysis For You
Whether it's online or offline, an ad can work wonders for your realty business's lead generation efforts.
When you lack the time to see which online and offline publications can allow ads for free or at cost effective rates, a real estate VA can come to the rescue.
86. Emailing Clients For Referrals
Based on an analysis of files, and contacts, your real estate virtual assistant can prepare a list of old clients for getting fresh referrals.
All you have to do is approve the communication mode and template your virtual assistant will use.
87. Create Powerful Infographics
Text and image combined are more powerful than either alone.
Post interesting infographics about your business on your site or social media platform, using the help of VAs and attract people who want to buy or sell properties. A VA with expertise in Canva or Piscart can effortlessly produce an eye-catching infographic. Simply by editing stock vector images, removing the image background, and incorporating real estate data, you can have a professional-looking infographic in just minutes.
88. Arranging Meetings
For making the approach, when it comes to a new lead or prospective client, your seasoned virtual assistant is the right choice.
89. Drafting Scripts For Client Meetings
Based on the kind of property, location or community facilities and amenities, your VA can prepare questions so important questions during the meeting are tackled and leads become loyal clients.
90. Research The Properties
When you are buying a property or selling one, you need details about it.
Attract more leads to your real estate listings by verifying property details, checking legal owner status, public record information and more using your real estate VA's services.
91. Check Out Homes On Google Street View
Your leads will only be attracted to appealing listings.
So many people check houses on Google Street View.
As a realtor, you need to research the images and text available publicly for your prospects to be attracted to your listings.
A virtual assistant can save you precious time on this lead generation task as well.
92. Know About Property's Proximity To Facilities And Amenities
Your leads will only be generated and convert to sales if you as a realtor are aware of the facilities and amenities your properties come with.
If your property is close to shops, malls, hospitals, schools and transport networks, the sale is easier and so is lead generation.
Get your real estate VA to research this aspect too.
93. Check Up On the Neighbours
Checking the type of business the neighbours are running is important, because if they have a busy home office and have a vast clientele, leads may shy away from crowded houses close to their property's vicinity.
This is another area your real estate VA can check up on.
94. Create Comparative Market Analysis
Real estate virtual assistants can draft comparative market analyses so your data to support a presentation on market trends and current situations are in place.
95. Research Home Utility Suppliers
Your relationship with a client post the sale is important.
Your VA can come up with a list of suppliers for making the equation with homeowners positive and show your know-how in this field, attracting further leads.
96. Calculate the Maintenance
For your real estate agency to generate leads, it is important you present the big picture to the clients or prospects to be.
Your VA can calculate monthly and yearly utilities and details for potential buyers and sellers so that no stone is left unturned when it comes to attracting and converting leads into sales.
97. Edit Business Documents
From seller disclosure forms to title deeds, your VA can check on documents. You don't need a lawyer anymore.
Proofreading real estate marketing documents is critical.
A typo can leave your would-be lead unimpressed and it shows badly on the professionalism of your agency as well.
98. Locate Specialists
Whether it's a home stager or a property photographer, you need professionals and specialists in their field.
Use a VA to widen your recruitment search and get the best candidate for your lead generation efforts.
99. Edit Listings
Editing marketing documents are not enough.
You need to proofread the listings as well.
Whether it's the text accuracy or what the images communicate, your VA is the right person for this task as well.
100. Handle Just Listed Notices
Informing neighbours about just listed properties is important, for they could be a source for fresh clients.
VAs can draft your Just Listed noticed and mail these to those in the community for better outreach.
101. Check Feedback Forms
Another critical task your real estate VA is just right for, is to create and customize feedback forms post the showing.
The data can be further analyzed to understand how potential leads view your property listing and your real estate agency staff and brand.
It creates insights for lead generation.
102. Filter Genuine Buyers
Your real estate virtual assistant can also set up filters for getting serious buyers and separating these from those looking for market intelligence, such as relocation or referral networks.
103. Recruiting New Team Members
As your business grows, remote virtual assistants can help you find red-hot talent for your lead generation team.
Reviewing resumes and interviewing selected candidates is easy with a VA to help you out.
104. Research Tax Prorations
Your virtual assistant can research all the tax and utility-based prorations needed to answer your lead's query and make them loyal clients.
It can also improve client experience and lead your present customers to recommend new leads.