10 Fun Activities To Build An Efficient Remote Team
Building a strong and healthy relationship between teammates is the key to an unhindered workflow. It gets even more crucial when working remotely or in a hybrid work environment. Here is how you can build your remote team effectively.
Building a strong and healthy relationship between teammates is the key to an unhindered workflow. It gets even more crucial when working remotely or in a hybrid work environment.
To foster this relationship, companies have introduced various fun activities that bring employees together and help them build better professional relationships.
This blog will give you some activity ideas that you can start and implement for better team cohesion, collaboration, and performance.
Virtual Team Building
Virtual team building implies creating one-on-one, authentic connections between virtual team members. Establishing it helps in streamlined progression and maximum productivity in a team.
The process of virtual team building involves technology, emotional intelligence, and management skills. In addition, it helps bring the members close to each other using various platforms when they cannot meet physically.
If you want to connect remote employees, the best way is to ensure that they are seen and heard, even while working remotely. This approach is beneficial in overcoming the challenges that employees and employers face working remotely.
When working from the office, you spend 7-8 hours daily with your colleagues, who provide employees enough space to interact with one another. Eventually, everyone gets familiar with their colleagues' personalities and even casually catches up. But it isn't the case with dispersed teams.
Often, working from home can make you feel lonely and monotonous. Minor association with the office environment means fewer opportunities to build social relations with colleagues. Knowing each other on a personal level can remove all awkwardness in communication, which means there will be ease in connecting with teammates.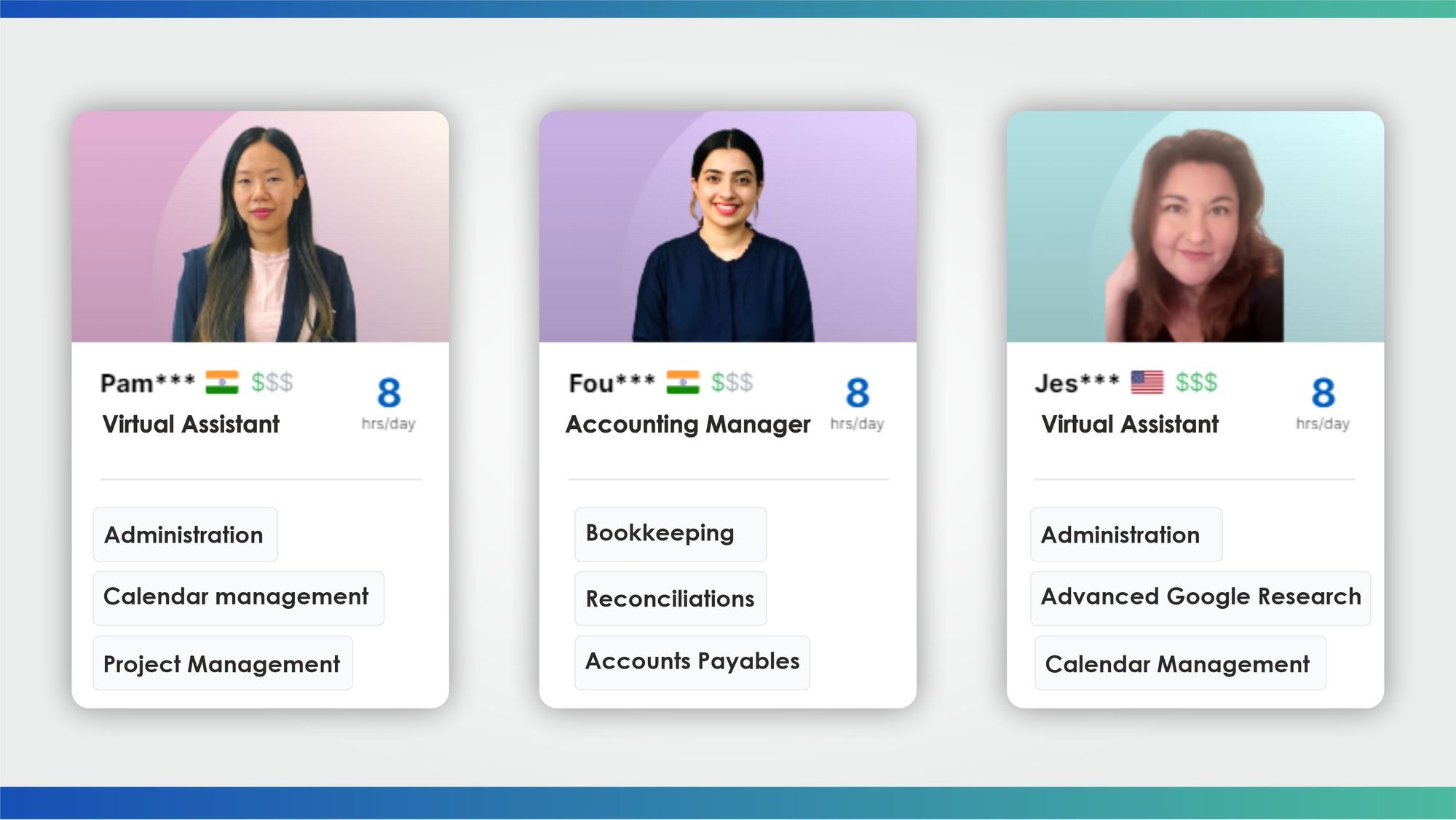 Some Fun Ideas You Shouldn't Miss Out On
From the numerous activities you select, some can be spontaneous, and others can be well-planned, depending upon the preference and availability of your teammates. Of course, not all ideas and activities might work for everyone in your team, so it's up to you as the manager to choose whatever suits your group best. So here are some creative and exciting ideas that you can take for your next fun activity with your colleagues.
Creating A  Recreational Break Room
One of the primary differences between working remote or on-site is the effortless communication we carry on with our colleagues. When on-site, initiating a conversation seems so effortless that it goes unnoticed when working remotely.
Thankfully, the same environment can be created virtually, and there are even a handful of ideas to facilitate this. One of such ideas is to make a recreational virtual break room to keep the team members involved and connected.
The central idea is to create a group or room for the employees to catch up with their coworkers during their break time or lunch, as it usually happens when working from the office.
To implement this idea successfully, the managers can ensure that every member participates or even create a group that allows everyone to join. Activities like this could help make the virtual spaces more interactive and a miniature re-enactment of what a day of your work would look like if it were not remote.
2.  Include Talent Showing And Acquisition Sessions
Every individual has their unique talents and so do your teammates. Therefore,  you can create a platform where employees can showcase their talents. It also allows others to know about mutual interests and learn new things.
In these sessions, the employees can take time to informally teach some skills, talents, or knowledge that they possess to their fellow workers. Moreover, it is an excellent way to know each other's interests and specialties that can be used in the workflow.
Whenever people share their interests, skills, and knowledge, they get appreciated. It is undeniable that when a specific knowledge circulates within a group, the team becomes more versatile. It is also observed that when anyone gets appreciated by fellow mates, it automatically generates a positive outlook for them.
It is a fun activity that is not just recreational but is also helpful to develop skills and fresh perspective in a team that eventually would help them deliver better results on the work front.
3. Take Initiatives For A Fit Body And Healthy Mind
Since the time remote work has started setting up its roots in our professional life, people's physical activity has become constrained.
Think of when remote work was not standard, and people did some physical activity while getting ready and commuting to their offices. Now, when people can work from their comfort zone, those little activities have also been eradicated from their lives.
Some health-conscious people devote their time to workouts and follow healthy diets and routines. But when we talk generically, most people fail to allot time for personal fitness.
In this scenario, conducting simple online virtual workout sessions are boon to the remote employees. It is an excellent way to foster interpersonal relationships where all members work towards a common goal: "having a fit body and a healthy mind." For this activity, it is not mandatory to hire a professional trainer. Instead, you can select your favorite trainer or workout routine from YouTube.
To develop a healthy mind and positive mindset, you can set up counseling or meditation sessions. Following these habits and routines would lead to a positive approach and high productivity.
4. Organize Online Games With Your Team
There are multiple games with multi-players available online. Not just this, you can create your own game instead of going for a video game. You can organize a "Game Weekend" or during breaks. You can select any one of the following options while conducting such events:
You can play short game sessions which end quickly, or
You can set up games that employees can play over time. In this case, you can also prepare a scoreboard to record the ranks and scores of each player.
It is exciting for members on your team that are already big game enthusiasts and have PlayStation or Xbox. In addition, members with similar game preferences can join each other and build an opportunity to construct informal bonding.
Of course not everyone is comfortable with console gaming, what with the complexities of using controllers and the cost of the hardware. Thankfully there are all sorts of other options, such as casual brain-teasing titles like Words with Friends. Learning to win at Words with Friends is great for team building, so consider this and other online mobile games as well.
For those who prefer a more relaxed pace, playing a classic Solitaire game can be engaging and meditative, making it a perfect choice for a quick break or a low-key game night.
5. Know Each Other Through Ice-Breaker And Rapid Fire Sessions
Classic games such as ice-breakers and rapid fires never get old. Curiously, everyone is familiar with games like these. They also inculcate a sense of nostalgia as everyone has played them as a child.
Even while working on-site and spending sufficient time with colleagues, we tend to skip on some of their information. Imagine the struggles you would face getting basic information about your coworkers when all of them are scattered across the nation or globe.
Once you have gotten formal or superficial information about your team, you can go forward with further details. Some examples of the questions that you can include in such games are as follows:
What is something that excites you about your past self or your childhood?
What type of music do you prefer?
Are you a coffee or tea person?
What is one thing about your country and culture that you like the most?
These are only a zest of questions, but you can add more to the list. Answering such questions would help others learn more about you and help you think and reflect on the answers.
6. Create Music And Jam Together
Everyone admires listening to good music, so why not create an event focusing on music? You can either create music, share your playlist with the team, or jam together.
The best thing about jamming together is that you don't need to find a free slot to do it. You can listen to great music even while working. It allows people to become acquainted with different musical genres, and something new becomes your favorite!
You can use apps like Slack, Spotify, Google Play, etc., to share your playlist or create and produce new music yourself. You can also create playlists according to moods, such as de-stress music, calm music, acoustic versions, good vibes, etc.
As people say that music brings people closer, implementing it in your fun virtual activities would help fulfill your objective of bringing the members close to each other, both in a formal and informal sense.
7. Create A Book Club For Book Lovers
Apart from career development and productivity reinforcement, reading also has benefits such as stress buster, improving vocabulary and writing skills, developing strong memory, and extending mental stimulation.
Usually, when the team has never met in person, it becomes challenging to bring up a topic of common interest to kindle the conversation. As a result, such discussions fail to continue, and people lose interest in participating or unmute themselves.
When you conduct a book club for book lovers, they share their book recommendations or discuss the books they have already read. There is no scope for awkward pauses in such conversation.
One way to conduct this activity is to give each member to host it according to their turn so that everyone gets a chance to showcase their knowledge and taste in literature.
Although such events are interesting for book-lovers, those who don't prefer reading much would also enjoy the sessions equally. It is one of those activities that can be done for fun and self-improvement, enhancing creativity and personality development.
8. Guess-Who Challenge?
It is one of the most creative and fun activities, where you have to stress your mind to guess before you answer. Team members can do it in various ways. For instance:
You can ask to share childhood pictures of your teammates, and then everyone has to guess who it is.
You can ask to share the home workspace, and then everyone will try to identify who's workplace it can be.
You can give a dialogue or scenario, the members will guess the person it is associated with, and the list goes on.
It is yet another way to bring the members close to each other as they get to learn more about them. The key is that the more you share, the more your team will connect.
This activity is again the one that has to be performed turn wise. The good thing about the "guess-who activity" is that every participant gets the chance to open up and communicate.

9. Set Up Thrilling Virtual Quests
Virtual quests are the best activity for adventure lovers. For this, prepare a list of standard and readily available items in every household and share it with your team. Then, you can conduct the activity as an individual or in groups.
Rather than writing the items directly, you can create a small riddle along with the hint. The members will then be asked to guess the thing. Once they have imagined it correctly, they will have to search for it in their home, click their pictures and send it.
You can experiment with this activity and make it a fun session. Then, ask everyone to share the answers with the team altogether, and it will end up with lots of laughs.
This activity will help bring the team together, develop out-of-the-box thinking, and improve their problem-solving skills.

10. Identify Truth And Lie
Another simple yet exciting game is "Three truths and a lie," in which a person says four statements in total. Out of them, three comments will be true, and one will be a lie. Then, the other members will have to identify the lie among those four statements.
It is up to the host to include certain types of statements in this activity. They can be scientific sentences or based on one's personal life. The catch here is that the lie should seem genuine, so you can successfully confuse others.
It is a light and fun game and eliminates any awkwardness while participating. In addition, it helps in improving your judging, observation, analytical skills, and of course, the team relationship.

Conclusion
Remote team-building activities can make your employees feel invested, connected, appreciated, and happier in their work. It eventually leads to a healthy and positive work atmosphere, even if it is virtual.
Virtual team building is as crucial as building good work relationships when working from the office. It is also helpful for the employees to keep up with the rapid changes in work models without affecting their work processes. We hope that the ideas covered in this blog will help you host an enthralling team-building activity next time. You can also visit our site and blogs for more information on remote and hybrid work culture and ideas on how to execute it successfully.