Hire an Online Business Manager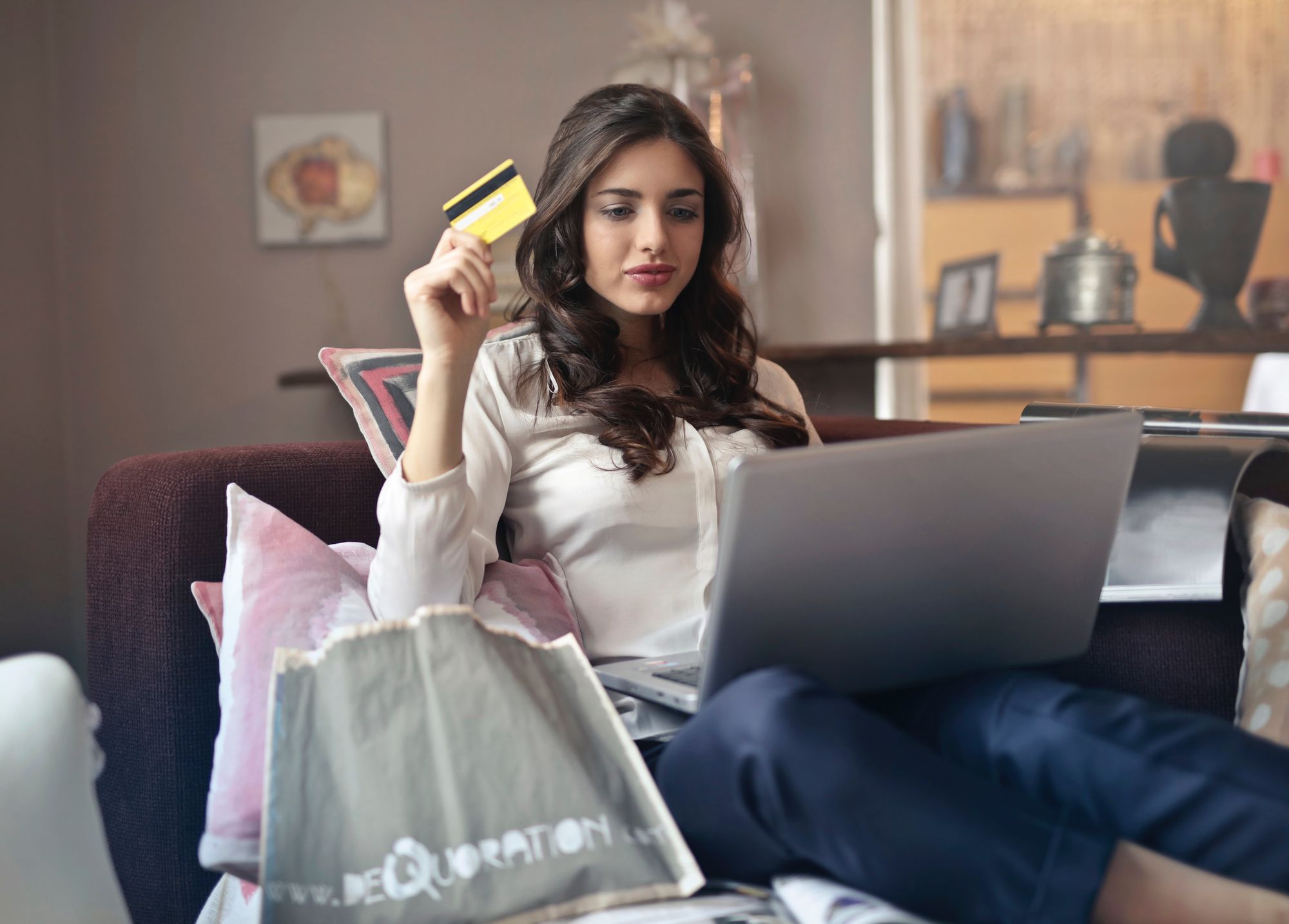 Who knows about wearing multiple hats better than a business owner? It's when you wear too many when your troubles begin and you realize you're not giving proper attention to the many roles you've assumed. When business gets overwhelming, know that help available without you having to onboard and train new employees.
When you hire an online business manager (OBM), you delegate daily business responsibilities and sharpen your focus on your business goals. Reclaim the visionary's throne and transfer operational and managerial tasks to a skilled OBM. So, let's get into the nitty-gritties of what exactly an online business manager is and how you can hire one.
What is an Online Business Manager (OBM)?
An online business manager is a trained virtual support professional who manages different aspects of your business. Worried about entrusting your baby in new hands? OBMs are experts, specifically trained to manage daily operations, oversee teams, and handle finances. In this context, an online business manager is much like a virtual assistant (VA) that handles data entry, web research, customer service and administrative assistance.
If you find your attention and time taken away from the 'core tasks' of growing your business, busy in the small, everyday tasks to keep your business running, it is time to stop and rethink things. Focus on what you do best and delegate the rest to a skilled online business manager. After all, you may do things best but you don't have to do them all the time.
What Does an Online Business Manager do?
An online business manager will look after your business like their own. In fact, their success as a manager is tied to that of the company. Following are some areas they are adept at handling-
Project Management- An online business manager is trained in project management, allowing you to deliver results on time while keeping well within the budget. This also allows your business to take on multiple projects simultaneously.
People Management- Hiring an online business manager will save you the time and energy spent in dealing with developers, designers, VAs, development specialists, SEO experts, et al. Your OBM will oversee smooth coordination and communication between various parties.
Finance and Accounting - It often happens that business operations like accounting and compliance do not receive proper attention when you're doing it all. When you hire an online business manager, they handle such operations while you focus on building your business and implementing strategies.
Resource Management- An online business manager can help restructure your processes, ensuring not only maximum revenue generation but also its optimum utilization. You'll be saved of considerable headache once you are sure of the money flowing in.
Some other tasks that an online business manager can assist you with:
Managing a podcast and its various aspects like scheduling interviews, production and distribution
E-commerce functions, including managing sites and apps
Blog management, content marketing, and building social media presence
Handling customer relations and ensuring customer satisfaction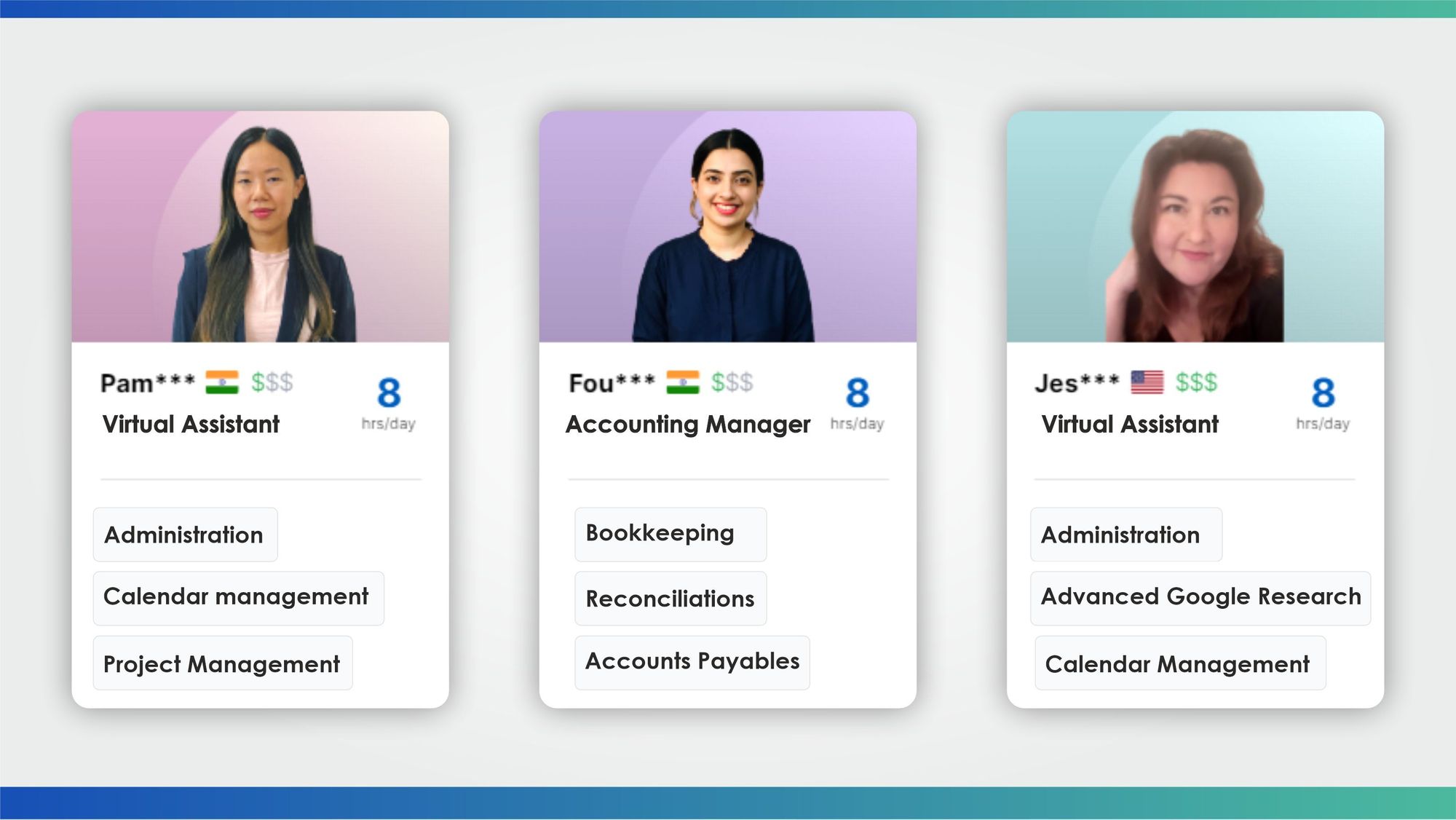 The fact that an online business manager can do wonders for your company is clear. Wondering how you can actually hire one? Here's how you can hire an online business manager and zero in on the perfect candidate:
1.       Run an Online Search
There are several companies like Zirtual, Belay, Wishup, etc. that have made the process of hiring an online business manager hassle-free with their team of highly skilled and trained professionals. All you need to do is go through their website, do your research, read testimonials and contact the ones you like.
2.       Determine Your Expectations
Now you need to fix the expectations you have of your online business manager. Since OBMs are not just 'doers', but rather 'integrators', there will be a lot more to clear out than just determining a specific task list. Nevertheless, set it down in black and white the nature of tasks that your OBM will be expected to perform. This will help both parties in determining the amount of work and thereby the number of hours that need to be invested.
3.       Compare! Compare! Compare!
It is never wise to go with the very first choice. Doing a little more research on available options will allow you to grab the best fit, both in terms of price and efficiency. You can read customer testimonials, even talk to people who have used such services before and then decide who you want to go with.
4.       Talk it Out
Once you have found the candidate of your choice, strike a conversation with them to get to know them better. Lay out your expectations and discuss important issues at this stage itself. This will allow you to have a better idea of whether the candidate is indeed the one you had in mind. If yes, great! But if not, keep looking until you find the one who fits the bill.
5.       Discuss Work
Once you've found the right person for the job, it's time to discuss day-to-day work. Set and communicate expectations in advance to ensure a seamless and organized flow of work.
Online Business Manager Job Description Samples
Here are two job description samples for hiring an online business manager.
Online Business Manager Job Description Sample 1
Job Summary
We are in search of an efficient online business manager to manage the day-to-day business operations. Our ideal candidate will be one that is a self-starter, logical, determined, and analytical. The candidate must have prior training and preferably experience in similar work. This is a call for a part-time contract (approx. 20 hours a week) but could be converted to a full-time work-from-home contract for the one who fits the bill.
Roles and Responsibilities
The candidate will be expected to –
Keep day-to-day operations on track
Streamline processes
Make use of project management software and experience in ensuring that all projects fulfil their respective deadlines and are high-quality
Act as the teams' communication point – supervise work, answer queries, provide guidance
Create accurate weekly and monthly metrics tracking reports that can be used to make informed decisions
Job Requirements
The candidate must have had prior training and preferably some experience in similar work
Should be an effective communicator
Must be able to make quick and good decisions without guidance
Must be available during US business hours
Should preferably have some marketing experience (especially email marketing)
Effective time management is a requisite
Online Business Manager Job Description Sample 2
Job Summary
We are looking for an experienced online business manager who can oversee the work of our company's employees. The ideal candidate will be responsible for setting strategic business goals and ensuring the efficiency of operations. The candidate is expected to be conversant on all business matters. Prior work experience is a mandate.
Roles and Responsibilities
The candidate will be expected to perform the following duties –
Develop strategic goals
Coordinate operations in a manner most profitable for achieving strategic goals
Ensure that the company has sufficient resources to complete its activities (manpower, equipment, stock, etc.)
Oversee the work of the employees and give valuable feedback as and when required
Maintain good relationships with clients/ vendors/suppliers
Be the company's face in events, conferences, etc.
Gather relevant data and prepare weekly and monthly metrics reports
Assess whether the company is being able to achieve its objectives and goals
Job Requisites
The candidate must have proven prior experience in similar work
Excellent time management, organization, and leadership skills
Thorough knowledge of MS Office and information systems
Outstanding communication skills
Ability to multi-task and work under pressure
Benefits of Hiring an Online Business Manager
Hiring an online business manager comes with a variety of benefits –
1.       More Time on Your Hands
Perhaps the most significant change you will observe when you hire an online business manager is the extra time on your hands. You can use this time to focus on strategic growth and core operations to grow your business, instead of spending it on trivial tasks.
2.       Focus On Your Business
As your business picks up pace, it is important that you grow out of some of your additional roles. Every entrepreneur who has just started out has to do almost everything, but it is important for your attention to be fixed on operations that aim at strategic growth.
3.       Smooth Business Operations
There are several mundane tasks that go into running a business efficiently. Not having someone dedicatedly look after them can slow down growth. When you hire an online business manager, you do not have to worry about such miscellaneous jobs like paying contractors or invoicing clients. All your daily business operations are well taken care of.
4.       Oversee Coordination
Entrepreneurs often complain about how exhausting it gets to look into every issue of the team. And however great your team might be, there are always moments when all hell breaks loose. The biggest boost you can give your team is an online business manager to resolve all their queries and problems and ensure team coordination.
5.       Easy Communication
The key to administering your business seamlessly is good communication, both with clients and within the company. Since an online business manager is that one major touchpoint in an organization, the exchange of information becomes hassle-free and timely.
It is clear that hiring an online business manager is essential to not just running, but growing your business. Looking for a skilled OBM to take over? Contact Wishup and experience the wonders of virtual assistance with highly skilled and rigorously trained professionals! Request a consultation today.