21+ Ways a Virtual Assistant Can Help Your Business's Financial Health
If you're struggling to boost your financial health and streamline your daily operations, hiring a virtual assistant is ideal. How and why? We'll understand it in this blog.
Running a business is hard work. If you're an entrepreneur or have a small team, it can feel like you're being pulled in a million different directions. Moreover, you must always be on top of your finances to ensure sustainable, long-term growth.
But if you're struggling to boost your financial health and streamline your daily operations, hiring a virtual assistant is the ideal decision. How and why? We'll understand it in this blog.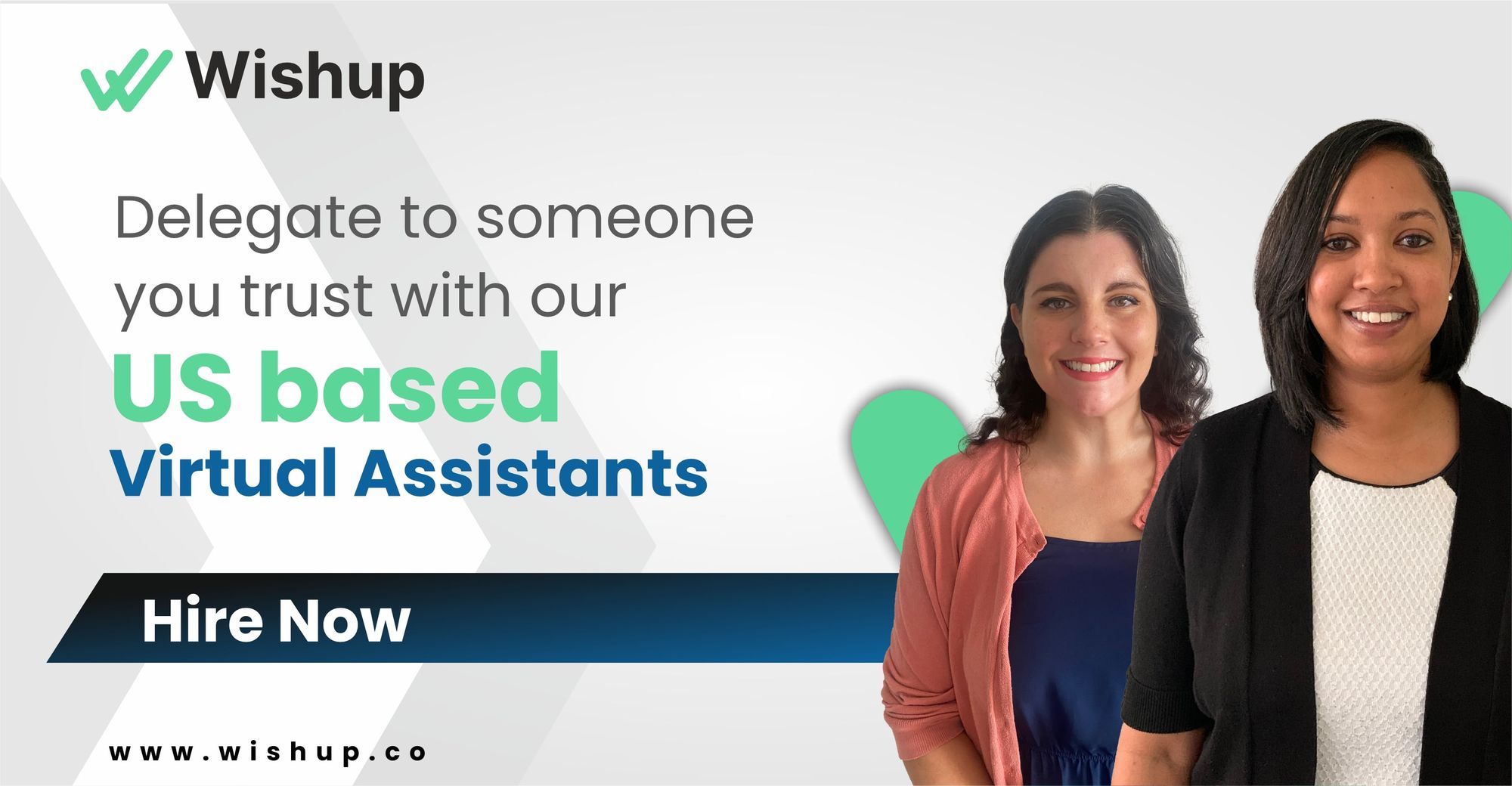 Challenges faced by small businesses to maintain financial health
When you have a small business or a startup, managing all the functions yourself might seem like a great idea to cut costs. However, while this strategy might work in some areas, it can cause a crisis in others, especially core functions like accounting and finance.
Here are some common financial challenges that many small businesses face-
Cash flow mismanagement
From creating invoices to managing working capital, effective cash flow management requires maximizing the cash-to-cash conversion cycle. If handled poorly, it can lead to a liquidity crunch.
Poor budgeting
Many new business owners do not know the art of budgeting. This can lead to higher debt and financial obligations than you can manage.
Poor debt management
From meeting capital requirements to business expansion, taking on debt is inevitable for a business. However, too much debt can restrict your finances and budget and affect your company's credit score.
Inaccurate reporting
When it comes to creating financial reports, there is a ton of information that you must record daily. This includes financial transactions like sales, revenue, income, etc. Even a single missed transaction can lead to inaccurate reporting, affecting your company's overall financial health.
Filing taxes
If you're unaware of all taxation policies, you might overpay the IRS. In fact, about one-third of small business owners say they overpay their taxes. Moreover, you might overlook certain compliance requirements, landing in legal trouble.
A virtual assistant can help you prevent these issues and improve your company's financial health. Here's how.

25 ways a virtual assistant can improve your company's financial health

Effective bookkeeping
Bookkeeping can be daunting, especially if you're a small business owner. A virtual assistant prevents this inconvenience and brings efficiency to the process. They manage daily financial transactions seamlessly and accurately, ensuring zero errors and discrepancies in financial records.
Smart budgeting
How do you decide how much money you should allocate for new hires, purchases, or other business functions? To create a budget, you need to analyze spending patterns, track expenses, and develop financial forecasts - all that a virtual assistant is an expert in.
Cash flow management
One of the most significant indicators of the financial health of a company is how well they manage its cash flows. You might struggle to manage your startup effectively if you have poor cash flow management. A virtual assistant can help you here too. They will monitor your income and expenses, forecast cash flow, and identify opportunities for improvement to ensure healthy cash flow management.
Financial analysis
Regularly analyzing your startup's financials is crucial to ensuring its financial health in the long term. A virtual assistant can analyze your financial records and make recommendations for improvement.
Lower salaries
Hiring an in-house bookkeeper or accountant can be expensive. But a virtual assistant is a cost-effective solution. You only pay for their work hours without worrying about other benefits and office resources.
Accurate financial reporting
Every startup or business has different ways to manage money. But to ensure your methods are effective, you must have an accurate and comprehensive idea of your company's finances. Virtual assistants are trained in preparing financial reports like income statements, cash flow statements, and balance sheets. This means you always have access to accurate and up-to-date financial information.
Simplified tax preparations
If you're not an expert in filing taxes, you might end up overpaying, affecting your company's financial health. But with a virtual assistant, you can easily prevent this hassle. They prepare your tax returns, identify potential tax-saving opportunities, and ensure you comply with tax laws and regulations.
Expense management
A virtual assistant can also help you manage business expenses by reviewing and analyzing spending patterns, identifying areas for improvement, and negotiating with vendors.
Debt management
Debt, if not managed well, can lead to the downfall of your business. Therefore, if you're not an expert, you must consider hiring a virtual assistant. They can help you manage debt smartly by developing repayment plans, negotiating with creditors, and finding ways to reduce interest charges.
Investment management
Strategic investments are key to growing wealth and improving your business's financial health. A virtual assistant is extensively trained in this area and helps you make better investment decisions by analyzing the market, evaluating investment opportunities, and monitoring performance.
Risk management
When running a business, you must manage multiple financial risks - credit risk, interest rate risk, market risk, etc. A virtual assistant can easily identify and manage them, ensuring the excellent financial health of your company.
Financial planning
A VA can help you create a solid financial plan for your startup that aligns with your long-term goals and objectives. They evaluate your current financial situation, your startup's growth projections, and upcoming investments or expenditures to create an effective strategy.
Financial forecasting
A virtual assistant will help you create financial forecasts for future expenses and revenue. This makes it easier to manage startup costs and allot budgets accordingly.
Cash management
A virtual assistant helps you manage your cash by creating effective cash management strategies, monitoring bank balances, and updating reports regularly.
Financial modeling
Financial modeling is a mathematical representation of your startup's financial health. It gives you better insights into your startup's finances, allowing you to make informed decisions. A virtual assistant helps you create accurate financial models by evaluating different scenarios and factors like revenue, expenses, cash flow, etc.
Payroll management
With a virtual assistant, you don't need to hire a dedicated employee for payroll. They can handle all your payroll tasks, including calculating and distributing employee salaries and taxes.
Vendor management
Effective vendor management directly impacts your relationship with them. A virtual assistant helps you manage vendor relationships, negotiate contracts, and ensure that you get the best possible deals every time.
Accounts receivable management
Virtual assistants simplify accounts receivable management by tracking outstanding invoices, following up with customers, and collecting payments. This ensures your financial statements are balanced and prevents delayed payments.
Accounts payable management
A virtual assistant can also manage your accounts payable by tracking invoices, managing vendor relationships, and making timely payments. This way, all your outstanding bills are paid on time, creating better vendor relationships.
Financial compliance
Financial laws and regulations differ from region to region. As virtual assistants are equipped with this information, they ensure your business complies with them and doesn't land in any legal trouble.
Cash handling
Mismanagement or errors in cash handling not only affects your company's financial health but also cause errors in decision-making. But not with a VA. They handle business cash diligently and ensure all financial transactions are recorded accurately.
Forecasting and planning
A virtual assistant helps you create financial forecasts and develop strategic plans to achieve your business goals. They analyze your company's historical financial data to identify trends and patterns to help you make better financial decisions.
Financial statement preparation
A virtual assistant will prepare the financial statements for your startup and ensure that they are accurate and up-to-date. This includes the income statement, profit and loss statement, balance sheets, etc.
Data analysis
VAs regularly analyze business financial data to identify trends and patterns that can help improve its financial health.
Financial education
Running a business successfully requires understanding different financial concepts and their applications. A virtual assistant can educate you about them to help you make informed business decisions.

Why is Wishup your trusted virtual assistant partner?

If you're ready to hire a virtual assistant and take your company's financial health to a new high, look no further than Wishup. Here's why-
Pre-vetted, top 1% talent
With Wishup, you will get access to only the top 1% of talent who are extensively trained in different tools to help you improve your finances from day 1.
Zero risk with instant replacement
Not happy with our virtual assistant? We have a 7-day money-back policy with no questions asked. You can also opt for a fuss-free instant replacement.
Customizable plans
Whether you need a virtual assistant full-time or part-time, we offer customizable packages to suit all your requirements. The best part? You only pay for the hours you need.
An array of services
Our virtual assistants can take care of the following tasks for you-
Expense entry
Data entry
Payroll management
Tax Preparation
Timely payments
Invoicing
Financial statements

To Wrap Up
A virtual assistant can be an invaluable asset to improve your company's financial health. From managing finances and bookkeeping to handling cash flow and taxes, a virtual assistant can streamline your operations and boost your productivity.
If you're ready to hire a virtual assistant and improve your company's financial health, schedule a free consultation or email us at [email protected].