An Ultimate Guide To Hiring Social Media Virtual Assistants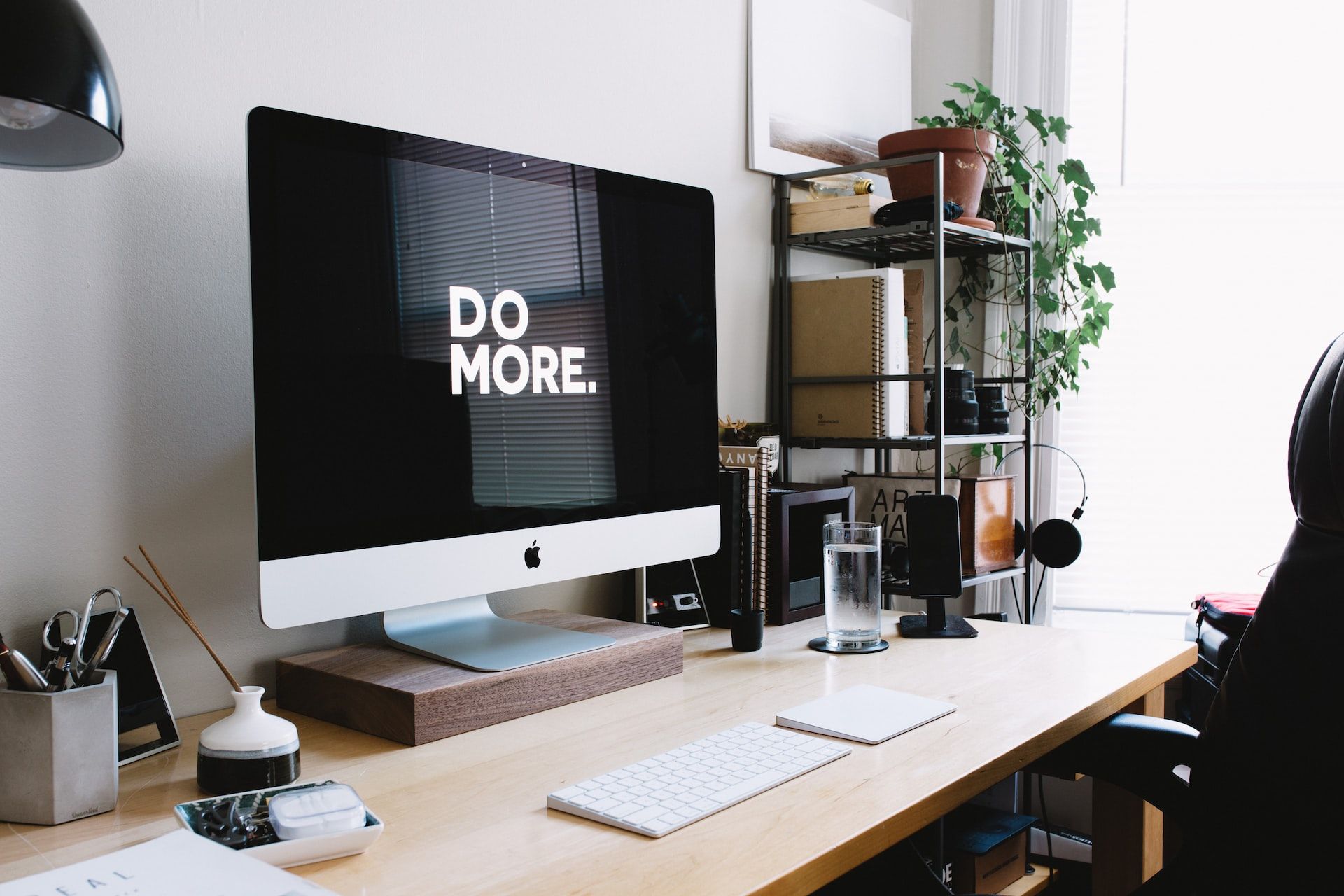 According to a study by Statista, around 4.59 billion individuals were using social media globally in 2022, which is expected to rise to approximately 6 billion by 2027. This makes social media management an important aspect of growing and expanding a business in today's digital world. It plays a vital role in marketing a company's services, generating new leads, and expanding its consumer base. Considering everything and managing your social media account will be hard.

Social media virtual assistants can help businesses maintain their online presence and manage their brand image across different digital platforms. In addition, these virtual assistants will be more attuned to changes happening on social media platforms. As a result, they can save business managers a great deal of money and time by performing important, time-consuming, and cumbersome tasks.

This will give the managers and employees enough time to focus on other pertinent tasks related to the company's expansion, leading to the holistic growth of the organization.

What do Social Media Virtual Assistants do?
A virtual assistant for social media can perform several essential tasks typically done by social media managers but remotely. They handle significant time-consuming social media responsibilities like engaging audiences, curating content, and managing social media marketing campaigns so that you can concentrate on your primary business operations. Your virtual assistant can create important posts for social media sites and submit these to newsletters, blogs and e-zines as well.

What tasks can you delegate to your Social Media Virtual Assistants?

Social media marketing virtual assistants can be delegated many important tasks, including:
Handling social media profiles
Online Business managers may often not be well-versed in the social media platforms that would work best for them and may not be able to attract a large following. Also, managing social media, unless your managers are well-versed with tools like Loomly. On the other hand, a virtual social media assistant can help you determine the social media platform (like Instagram) best suited for your organization and make changes to get more Instagram followers.
Providing a social media strategy
A virtual assistant social media manager can also handle your business's social media marketing strategy to help grow your internet presence. They can suggest social media marketing objectives and steps to achieve these objectives. They can also help you develop your brand, increase your client base, acquire and nurture leads, determine success metrics, and the resources required to implement the entire strategy.
Research
Continuous research into trends and the latest social media rages is needed to keep your social handles up-to-date. But this can be highly time-consuming, leaving little time for you to focus on other important tasks. A virtual assistant for social media marketing can easily identify the trends relevant to your business. In addition, they can determine the type of content, i.e., long-form or short-form, suited to maximize your reach.

Updating content calendar
A tedious aspect of managing social media is probably scheduling and updating the content calendar. This includes deciding the perfect time to post content and creating unique and engaging posts. A social media marketing virtual assistant can do all these tasks for you. In addition, since they are also familiar with social media tools like publishing tools, they can efficiently perform these tasks.
Monitoring analytics of various social media platforms
Launching a marketing campaign is not enough; you have to analyze its performance to create better ones in the future. Social media virtual assistants can easily measure and understand different social media metrics and tweak the campaigns to improve them. They can also keep an eye on your competitors to analyze the competitive edge you have over them.
Analyzing audience needs
Before drafting any social media strategy, it is important to understand the needs of your target demographic. Different people have different needs, and your virtual social media assistant can create plans suited and relevant to your target client base. They can also create content depending on the platform your target audience is more active on. According to Kissmetrics, content which contains images that are relevant is viewed 94 percent of the time more than content without images online. How do you find royalty-free yet appealing images for a social media post? Hiring a virtual assistant is the best way to go about it.
Identifying target audience
For your social media posts to have the intended effect, the first step is to identify your business's target audience. Social media assistants can help you identify your target market, the median age, interests, and the time they are active on social media to design your posts accordingly. A critical part of social media posts is that they need to be fresh, accurate and important for your audience.
Continuous engagement with the audience
Monitoring comments, responding to these and using social media contests to create a buzz around your products is hard. Modern audiences have very short-term memory. Engaging them regularly, memorably, and excitingly is crucial. A social media manager virtual assistant can build rapport with your audience and answer queries or reply to comments swiftly. They can handle negative comments. You need a persistent, alert and tech-savvy social media virtual assistant you can rely on to monitor and track interactions every day.
Managing paid social media services
Using paid social media analytics tools is one way to make social media management more effortless. Social media virtual assistants can handle numerous social channels from a single dashboard using these tools and even help monitor spending.
Checking collaboration with influencers
A study published by Matter Communications has shown that 61% of customers believe influencer recommendations, which indicates the importance you should give to influencer marketing. Influencers can significantly increase the traffic to your pages as they already have a customer base that fits your target market. Social media assistants can aid you in making connections with famous influencers and collaborating on marketing campaigns.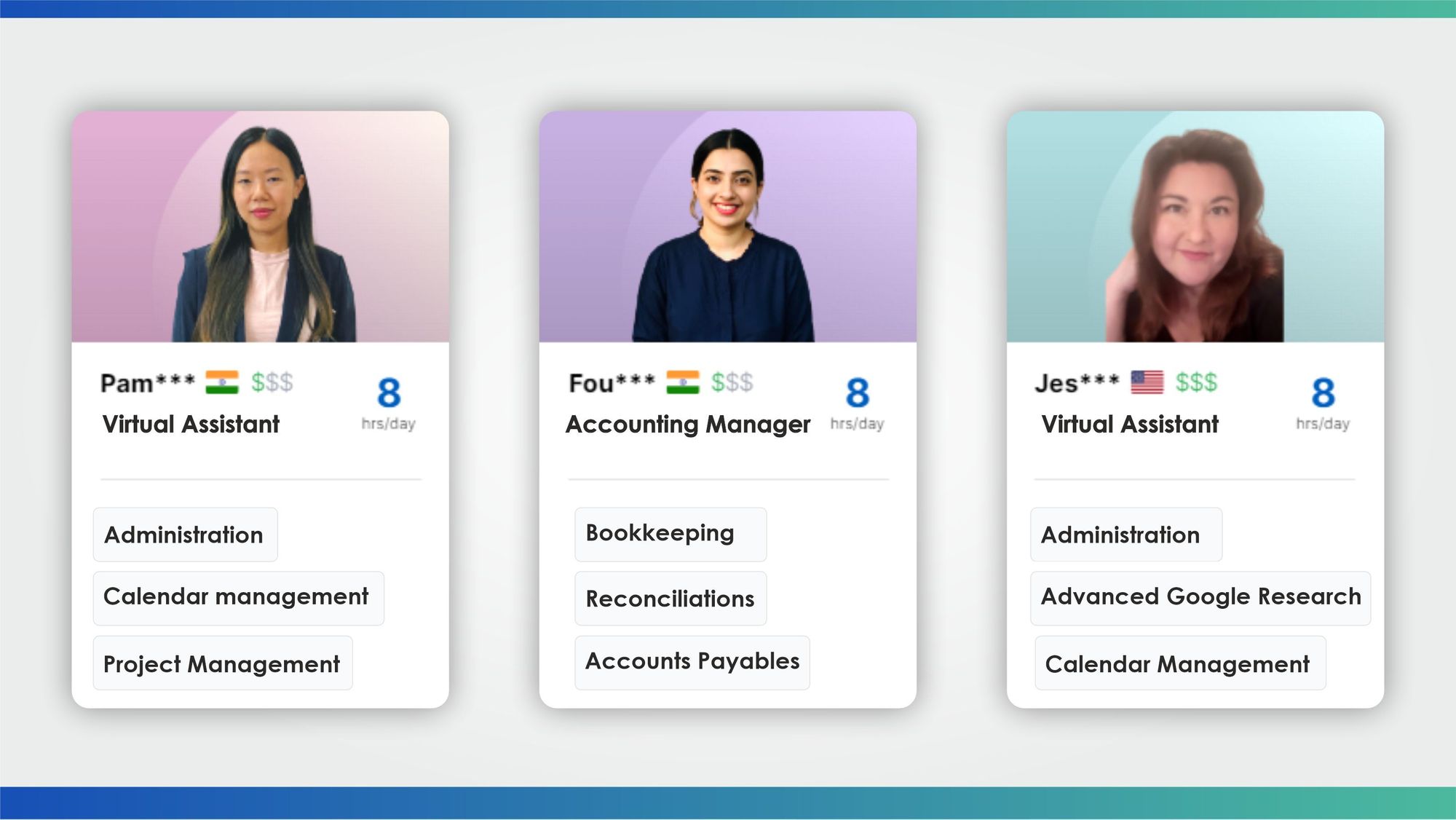 Qualifications required for a Social Media Virtual Assistant

A virtual marketing assistant should know about social media platforms and tools well. They, along with your team, will be responsible for overseeing the activities and campaigns of your business on all social media channels. Some qualifications required for social media virtual assistants include the following:

Graduation and certification in the social media marketing or a related area
Experience in managing social media handles across different platforms
familiarity with social media management as well as design tools
tech-savvy
good networking and communication skills
creative
detail-oriented
excellent team player
How much does hiring a Social Media Virtual Assistant cost?
The social media virtual assistant rates can vary depending on their experience level, the urgency and complexity of your project, and the platform you are recruiting them from. Since social media virtual assistants need some technical skills, the rates will also reflect their expertise. The physical location of the virtual assistant can also play a significant role in determining their rates.
There are freelance virtual assistants m you can hire who manage their freelancing business using social media accounts. Depending on the task, they may charge anywhere from $1 to $100 per hour. There are several freelancing sites like Upwork where you can hire social media virtual assistants for $10–$20/hr. Additionally, virtual assistant companies like Wishup can offer you highly skilled and professionally vetted virtual assistants at reasonable prices.
How virtual social media assistants are different from your in-house social media team

When organizing a team to run their social media marketing campaigns, many businesses do get confused about whether to hire virtual social media assistants or hire an in-house team. Some differences between an in-house social media team and a social media virtual assistant include the following:
Flexibility
When hiring a virtual assistant, you can tap into their skill set and experience to maximize the effect of your campaign. Depending on the project's urgency, they will also be available to work for flexible schedules. They will also be able to adapt the campaign from one social media platform to another due to their expertise in the field. For example, an in-house team may need more experience for a social media campaign. They may also take more time to develop a strategy since they are not experienced and need to possess the skill set.
Cost-effectiveness
Hiring a virtual social media assistant avoids additional training expenses that you might need in case of an inexperienced in-house team. In addition, since virtual assistants are paid by the hour, you can pay for the work done and have better control over how much money you spend. Therefore, hiring virtual assistant social media is a better option for companies on a tight budget.
How can you benefit by hiring a Social Media Virtual Assistant?

A virtual social media assistant is an asset for a company considering its numerous benefits, some of which include:
Enhances online presence
Social Media Virtual Assistants are excellent content curators who can help you create new social media profiles and manage existing ones. Social media virtual assistants can make it incredibly easy. They can enhance your online presence by creating and managing posts, engaging with clients, and being up-to-date with the latest trends.
Budget-friendly solution
Marketing is costly, especially when you must maintain a large in-house social media management team. Hiring a virtual social media assistant will help you to tap into the required skill set with significantly lesser cost when compared to in-house teams. You can also save the money you might have to spend on particular infrastructure and training.
Builds credibility
Building credibility on social media platforms can be extremely difficult, especially for starting businesses. However, social media virtual assistants are familiar with the hacks of each platform which can help them establish authority and credibility for a business among its target base.
Industry know-how
Social media virtual assistants are already familiar with the different industry requirements, like identifying the target base, researching client needs, finding relevant trends, and analyzing the performance of campaigns. This makes it easier for them to create targeted marketing campaigns. Measure carefully with the aid of a social media analytics tool and a virtual assistant who is trained to handle sophisticated analytics.
Boosts business
Social media virtual assistants can help businesses create a loyal client base and generate more leads with engaging posts and swift responses to customer queries. This will improve the brand image of your business and boost your sales. Now find more followers and run your network, with a skilled social media expert at hand to manage every challenge.
From where can you hire a Social Media Virtual Assistant?

Freelancer platform
Virtual assistants for social media marketing can be hired from freelance platforms like Upwork, Fiverr, and Freelancer. However, these freelancers frequently charge substantially higher prices and might not be accessible when you require them.
Virtual assistant agency
You can hire virtual assistants from companies like Wishup that offer skilled and experienced professionals with a refund/replacement policy for reasonable prices.
Wishup: The perfect solution for all your social media requirements

Wishup is one of the top social media virtual assistant services that assist business owners in hiring virtual assistants for all their social media needs at highly affordable rates. The virtual assistants in Wishup are highly skilled and carefully vetted to ensure maximum customer satisfaction. We are the first choice of businesses due to the following reasons:
Budget-friendly
Wishup allows businesses to hire efficient and talented social media assistants without denting their pockets.
Quick and easy hiring
An Indeed study has shown that hiring a new employee can take companies around one week and even more than a month, depending on the position. This long-drawn-out procedure can prevent you from getting the right talent at the right time. Wishup makes it reasonably simple to hire virtual assistants, and you can onboard new talents in 24 hours.
Data security
Wishup understands the importance of our client's confidentiality, especially in financial matters. Therefore, we ensure that all clients' personal information, including passwords, is protected from data theft and make our virtual assistants sign an NDA right in the beginning.
Top-notch talent
Our talent consists of only the best minds in the industry, ensuring you have access to highly skilled and top-notch professionals.
Best results
Wishup offers clients only the best talents, which ensures guaranteed results. Wishup also allows clients to replace their virtual assistant with a better one if unsuitable.
7-Day risk-free trial with a money-back guarantee
Businesses can try out the 7-Day free trial offered by Wishup to ensure the virtual assistant is a good fit for their needs before hiring them long-term. We also offer a refund/money-back guarantee if you are not satisfied with the services of the virtual assistant.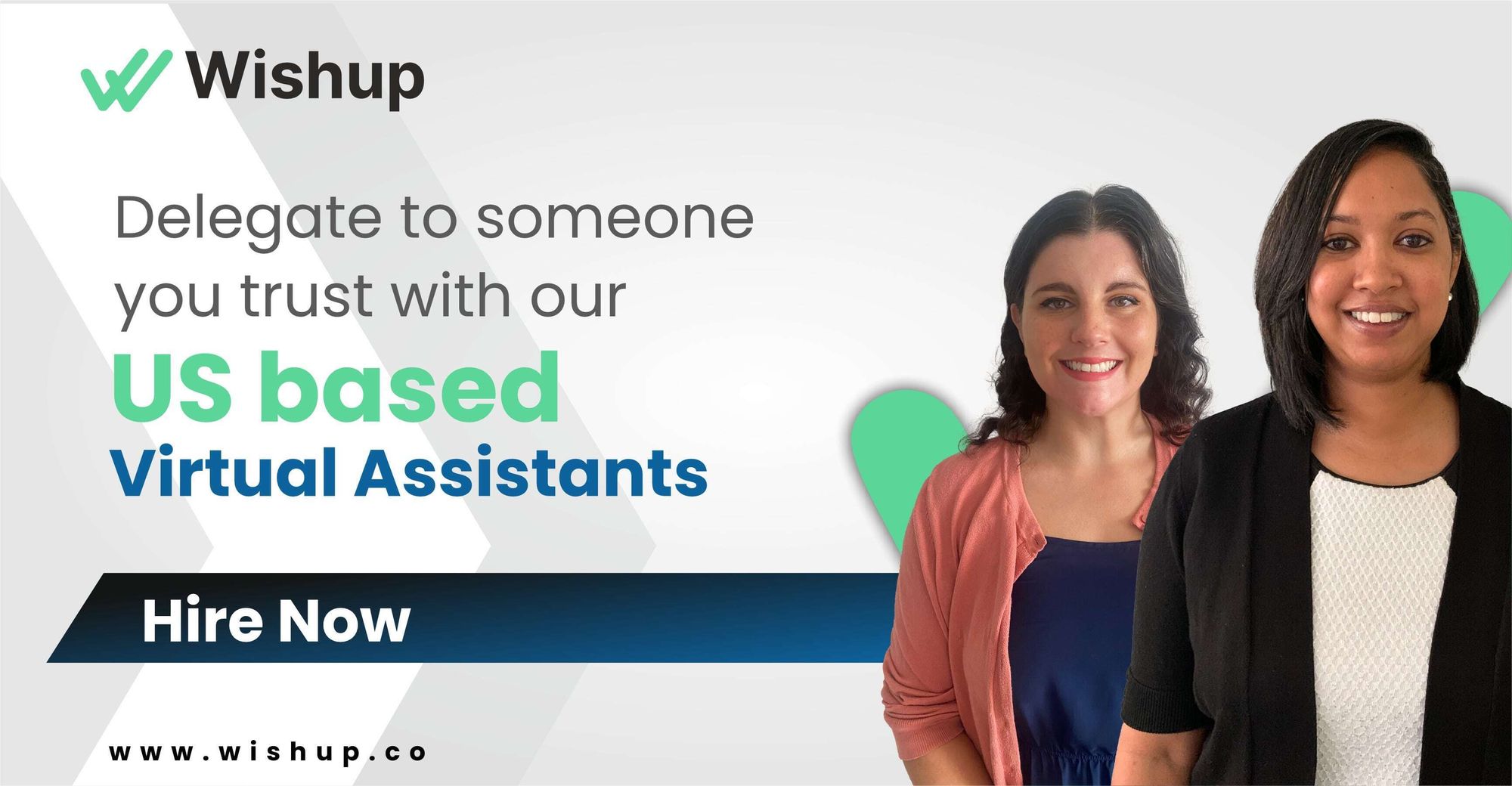 Conclusion

Hiring a social media virtual assistant is necessary for building a company's brand presence and expanding its customer base in today's digital world. Virtual assistants can help businesses fulfill their social media marketing needs efficiently and cost-effectively.
Wishup is a top-notch social media virtual assistant outsourcing agency that can connect you with the best talents in the industry.
We believe in providing all our clients with budget-friendly, reliable, and experienced virtual assistants. To kick-start, the hiring process, email us at [email protected] or visit our website Wishup.co.

Social Media Virtual Assistants Frequently Asked Questions

How much do social media virtual assistants charge?
Freelance social media virtual assistants charge anywhere from $18 to $35/hour, depending on their skill set and experience. Some can even charge as high as $100/hour.
What should virtual assistants post on social media?
Virtual assistants can post different things on social media, including brand advertisements, announcements of new product launches, copies, relevant infographics, and posts adhering to the latest trends. They should also swiftly react to comments, likes, and client inquiries to enhance engagement.
What is the difference between social media virtual assistant and social media manager?
A social media virtual assistant executes all the ideas, tactics, and directives a business provides to help with time-consuming everyday social media activities. They perform a wide range of tasks, including planning and posting content, tracking the performance of campaigns, and responding to comments.
Social media managers are experts in their field who can oversee a client's activity on different social media channels. They track, assess, and develop strategies for different social media sites. They are more knowledgeable than social media virtual assistants and focus on developing strategies rather than implementing them.