The Ultimate Guide To Virtual Bookkeeping For Business – Things You Need To Know Before Hiring A Virtual Bookkeeper
A virtual assistant bookkeeper can assist you with all your bookkeeping tasks if needed. They can manage your financial records, keep your company on track, and minimize costly mistakes. This blog looks at the most effective ways to hire a virtual bookkeeper.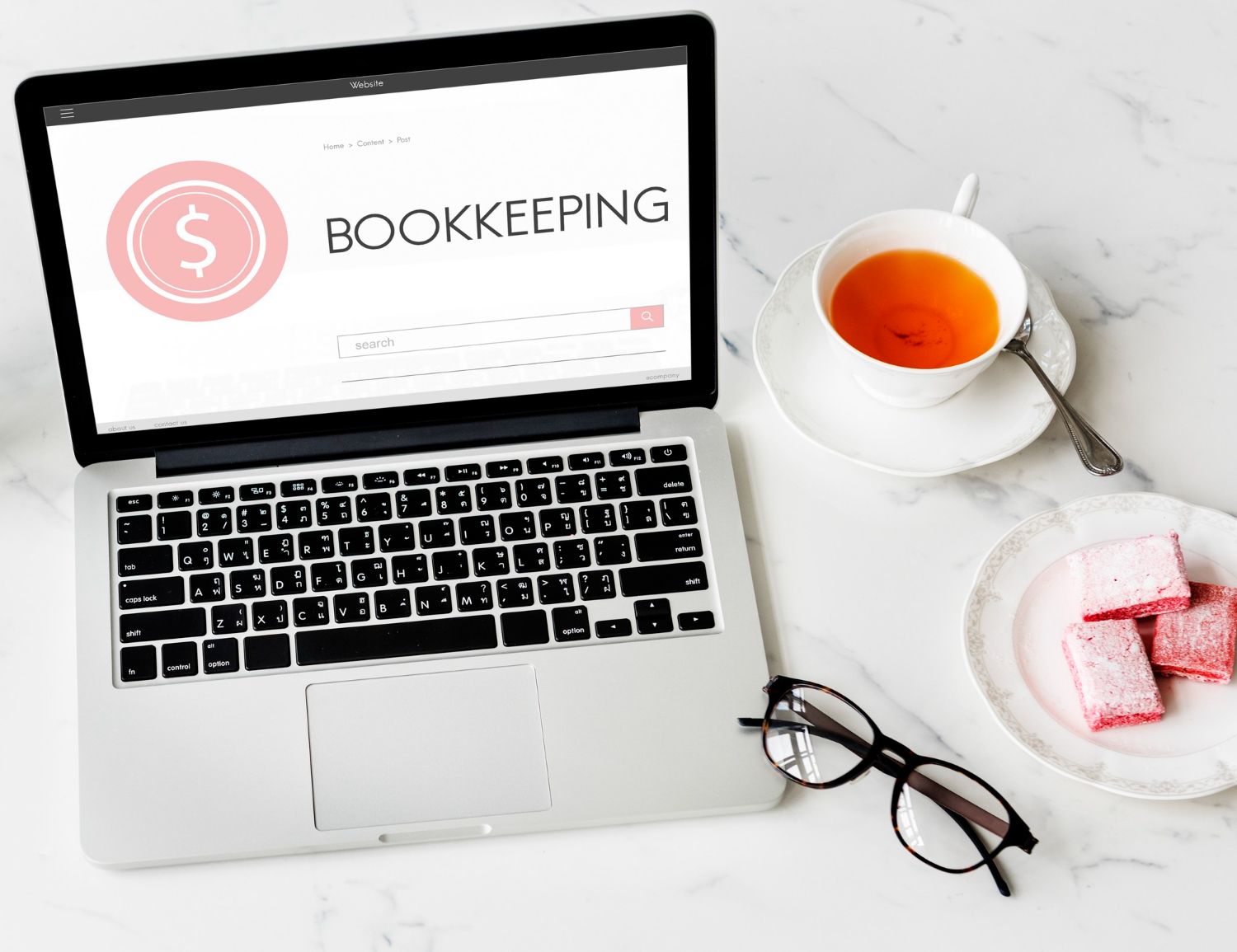 Are you one of those do-it-all-by-yourself entrepreneurs?
Do you finish all those tedious administrative tasks on your own, overtiming at the office?
Or manage your expenses by yourself?
Doing your own taxes and managing your books feels good only when you have just started your business. When you grow, the workload grows along – causing havoc.
As a business owner, you must feel burned out and overwhelmed – being stuck in the admin mess. Moreover, it must get even more stressful with the never-ending bookkeeping and year-on-year tax filing.
Well, stop right there! You don't have to do those year-end taxes or reconcile that account anymore.
This is where the role of a virtual bookkeeper and virtual accountant comes into the picture!
A virtual bookkeeper can assist you with all your bookkeeping tasks if needed. In addition, they can maintain your financial records, track your expenses, and minimize costly mistakes.
In this blog, we look at the most effective ways to hire a bookkeeper and why hiring one from Wishup will make immense sense for your business.

What is a Virtual Bookkeeper service, and how it works?
Now that you know what a virtual bookkeeper is and their jobs, let's understand what virtual bookkeeping is.
Virtual bookkeeping services are a great option if you're a business owner and need help managing your finances. They provide an online service that assigns a virtual bookkeeper to handle all your financials.
So, what is online bookkeeping? Well, it is a process that utilizes cloud-based software to allow bookkeepers to access and work on financial data from any location. All you have to do is grant the VAs access to your accounts to let the virtual bookkeeper perform a variety of tasks, such as bank reconciliation, financial reporting, invoicing, and bill payment.
At the start of the process, a business owner and virtual bookkeeper will typically have an initial consultation to decide the scope of work, expectations, and pricing. Afterward, the bookkeeper will set up the relevant accounting software, collect the financial information, and take charge of financial transactions. As the virtual bookkeeper manages the financial data, they will generate financial reports and statements for the business owner to review whenever they wish.
What does a virtual bookkeeper do?
A virtual bookkeeper performs a large number of tasks that can help businesses be on top of their finances. Here are some major virtual bookkeeping jobs handled by an online bookkeeper:
Recording financial transactions in accounting software
Reconciling bank and credit card statements
Creating invoices and sending them to clients
Preparing financial statements like Profit & Loss statements, and more
Verifying entries and cross-checking books of accounts
Managing accounts payable and receivable
Recording employee payroll
Assist in filing taxes on time
How does a Virtual Bookkeeper impact your business?
1. Substantial financial savings
Hiring a full-time bookkeeper can be quite expensive for small businesses. Apart from the salary, the other costs associated with hiring an employee, such as taxes, health benefits, office overheads, etc., are very prohibitive.
Hiring a virtual accountant can save on all these costs and more.
By hiring virtual assistants, you can save approx 30 to 50 percent of the costs associated with in-office employees. For example, an in-office, full-time bookkeeper would cost you approximately $3,000 to $4,500 monthly.
While an online bookkeeper performs the same duties as a physical bookkeeper, you won't have to pay the bill for their office space, furnishings, or office supplies. In addition, outsourced accounting services can help you file your tax returns, financial reconciliations, and data entry, which take substantial time and energy.
2. Help focus on your core competencies
You can concentrate solely on your company by delegating your bookkeeping tasks to a virtual bookkeeping expert. A bookkeeper working from home can manage all your small but essential bookkeeping tasks so that you can focus on your business, networking with clients, etc. You can also work on your company's growth strategy during those few hours you save from working on bookkeeping each week.
3. Ensure your finances are up-to-date
Bookkeeping often stays behind as you become more involved in other aspects of your business, which can result in costly delays and errors. A virtual assistant bookkeeper will update your finances and prepare detailed accounting and finance reports to help you better understand and manage your business's finances.
4. Professional expertise at your fingertips
Reputed virtual bookkeeper services providing platforms hire top-notch candidates with expertise in handling even the most complicated online bookkeeping jobs. Moreover, most remote bookkeepers work for multiple clients and have accounting exposure to different industries and segments.
At Wishup, we only hire 1% of all applications we receive. Due to this, you are assured that you are working only with the best professional and well-experienced bookkeepers within your budget.
5. Better cash flow management
Tracking income and expenses is essential but can take up much of your time. A virtual bookkeeper can help you compile and keep an accurate record of your transactions to assess your income, expenses, and profit margins. They can also help you manage your receivables and follow up on overdue payments.
You can easily examine your finances and determine whether your business is making enough money if you have a reliable bookkeeping system. In addition, a proper bookkeeping system prevents you from having a negative account balance and accruing fees.
6. Flexibility to scale up
An in-office bookkeeper usually works during regular hours. Therefore, they might not return your call or email outside business hours.
A virtual bookkeeper, on the other hand, is more likely to be flexible with their schedule and make time for you in emergencies or urgent matters. Moreover, based on your project and specific requirements, you can scale up their services as and when required.
Who should use Remote Bookkeeping Services?
Virtual bookkeeping is an excellent option for businesses of all sizes, from solo entrepreneurs to those with a team of 50 to 100 professionals.
It is the perfect fit for companies with limited resources who don't have the budget for an in-house bookkeeper but want access to top-notch bookkeeping services. It can also benefit companies that require better expertise without any geographical constraints. In addition, it can help streamline financial management for any organization, making it easier to manage money effectively.
We have put the companies that should use virtual bookkeepers under three different categories:
Small businesses on the fast track
When your business is thriving, your bookkeeping requirements can become quite demanding. The more customers and financial transactions you have, the more complicated your financial management will become. Fast-growing startups frequently require their finance teams to work long hours. It is also critical to take advantage of tax breaks, R&D incentives, and other growth-promoting programs.
Traditional bookkeeping has its limitations. You are limited by the number of local bookkeepers available, and there is only so much office space. With a virtual bookkeeper service, you can scale up your bookkeeping support whenever you need it without having to hire new staff or rearrange your office.

Multi-location companies
Hiring in-person bookkeepers may not be the best option if your company has multiple locations. Having a bookkeeper in each office sounds nice, but it can be costly. On the other hand, depending on a single bookkeeper to travel between sites can be time-consuming.
The remedy is virtual bookkeepers. They can remotely manage your books for all of your locations. This means that no matter where your business is operating, you have a single point of contact who can give you the lowdown on its financial performance.

Businesses with a unique niche
Every industry has its own set of financial quirks, and it can be difficult to find a local bookkeeper who understands your specific business model. This is especially true if you're in a niche industry or doing something unconventional.
Virtual bookkeeping opens up a whole new world of opportunities. You can find bookkeepers and finance experts from all over the world, increasing your chances of finding someone who understands your specific financial requirements.
This is especially useful for startups in specialized industries like cryptocurrency, where the financial rules can be quite complex. Virtual bookkeeping connects you with professionals who speak your language and can provide customized advice.
How should you evaluate Virtual Bookkeepers?
Now that we have discussed the basics of virtual bookkeeping, let's look at some practical tips for finding a good bookkeeper. With the help of these tips, you will be able to narrow down your choices and make the right pick for your business:
1. How do they present themselves online?
To ensure that the virtual bookkeeper takes their job seriously, it is crucial to check their website and social media pages to see if they present a professional image. A polished website and social media pages indicate a reliable and competent individual.
2. Check what their reviews indicate
Another excellent way to evaluate the expertise and services of an online bookkeeper is by looking at client testimonials and reviews on platforms like LinkedIn. Positive feedback and reviews indicate that the bookkeeper is highly efficient and good at their job.
3. Is your virtual bookkeeper familiar with your industry?
Next, ensuring that the virtual bookkeeper you choose has expertise in your industry and has prior experience working with companies in your sector is vital. This will guarantee that they are aware of the financial needs of your business.
4. Discover how they deal with clients
Excellent and efficient communication is critical to successful business relationships. So, before you hire a virtual bookkeeper, try to find out how they communicate and deal with their clients. See if they are quick with their responses and offer you timely updates.
5. Inquire about deliverables with your virtual bookkeeper
Further, talk with your prospective VA about what financial reports and statements they will provide and how often. This will ensure you have all the information necessary to make well-informed business decisions promptly.
6. Inquire about pricing
Finally, it is important to inquire about the pricing structure and what services are included for the amount you will be paying. Ensure you clearly understand what is included in the cost before proceeding to the next steps.
Do's and Don't's of Virtual Bookkeeping
Do's
Opt for a virtual bookkeeper who has previous experience working in your industry.
Set clear expectations and achievable goals, and communicate regularly with your virtual bookkeeper.
Keep track of all the necessary financial documents and records and provide them to your bookkeeper whenever necessary.
Don't's
Don't ignore their communication skills. Communication is essential for fostering a successful working relationship.
Don't reject or hire a bookkeeping virtual assistant solely based on their prices. Instead, analyze their work and their experience and prioritize quality.
Pay attention to initial red flags. If you notice any issues or inconsistencies in the work of your digital bookkeeping assistant, address them promptly.
Wishup for hassle-free hiring
Every bookkeeping virtual assistant Wishup hires is tested under stringent conditions to ensure they are the best in their field. As a result, only the top 1% of all applicants make the cut and are hired after a thorough background screening.
Here are some of the reasons why you should choose us:
1. Accelerated hiring process
Are you aware of how long it takes to hire an employee, from when the position is posted until the employee starts? According to a LinkedIn Survey, hiring a new employee can take up to four months, making it very time-consuming.
Additionally, since bookkeeping plays a crucial role in business operations, your organization cannot afford to go long without a bookkeeper. Wishup offers bookkeeping assistants you can onboard within 24 hours, saving you substantial time and money.
2. No external training is required
All our virtual bookkeeping assistants undergo a thorough industry-based training process that helps them understand the finer nuances of bookkeeping. In addition, we train them to be proficient in over 70 commonly used tools before they start working for you. As a result, the onboarding process can be completed much faster, and they are ready to begin managing their responsibilities from day one.
3. Guaranteed security
The confidentiality of our client's financial information is a top priority at Wishup. That is why we ensure that only the customer can access any transactions, passwords, or financial information we use. In addition, the bookkeeping assistant uses only the safest cloud-based accounting programs like Xero, FreshBooks, and QuickBooks.
Our virtual bookkeeping assistants also sign a Non-Disclosure Agreement that ensures there is no breach of confidentiality by them.
4. Wishup offers an incredible no-questions-asked refund policy
Wishup is one of the best platforms to get started if you want to find bookkeepers.
With our no-questions-asked refund policy, you can work with our VAs without worrying about anything. Furthermore, if you are ever unsatisfied with our services, you can request a refund without hassle. This policy speaks to the company's confidence in our virtual bookkeeping assistants and their ability to provide high-quality service.
5. Instantly replace your VA (if unhappy)
We also have a no-questions-asked replacement/refund policy in place. While we take all care to match you with the right bookkeeper, if you are ever unhappy with them, we will replace them instantly with our no-questions-asked replacement/refund policy.
We also assign you a new virtual bookkeeper within a few hours to ensure business continuity.
6. Try out your VA with a 7-day Free Trial
With a virtual assistant company like Wishup, you can take advantage of our 7-day free trial to test our virtual bookkeeping assistant before signing up for a long-term contract. This trial period allows you to evaluate the virtual bookkeeper's abilities and communication style to ensure they fit your company's needs correctly.
What small business accounting services do our bookkeeping assistants offer?
1. Expense reports
Our experienced bookkeeping virtual assistant manages, tracks, and updates all your expense reports.
2. Data Entry
They enter, track, and accurately categorize your company's financial transactions.
3. Recording Payroll
Bookkeeping work-from-home assistants maintain accurate payroll records for your employees and help you process paychecks quickly.
4. Assist with taxes
They keep track of all the tax calculations that apply to your business and even help you file your taxes on time.
5. On-time payments
Never again be late with a payment! They assist you by making your payments on time, every time.
4. Invoicing
Our virtual bookkeeping assistants will handle all of your invoicing requirements.
5. Preparing financial statements
A virtual assistant bookkeeper can assist you with creating trial balances, profit & loss statements, and balance sheets.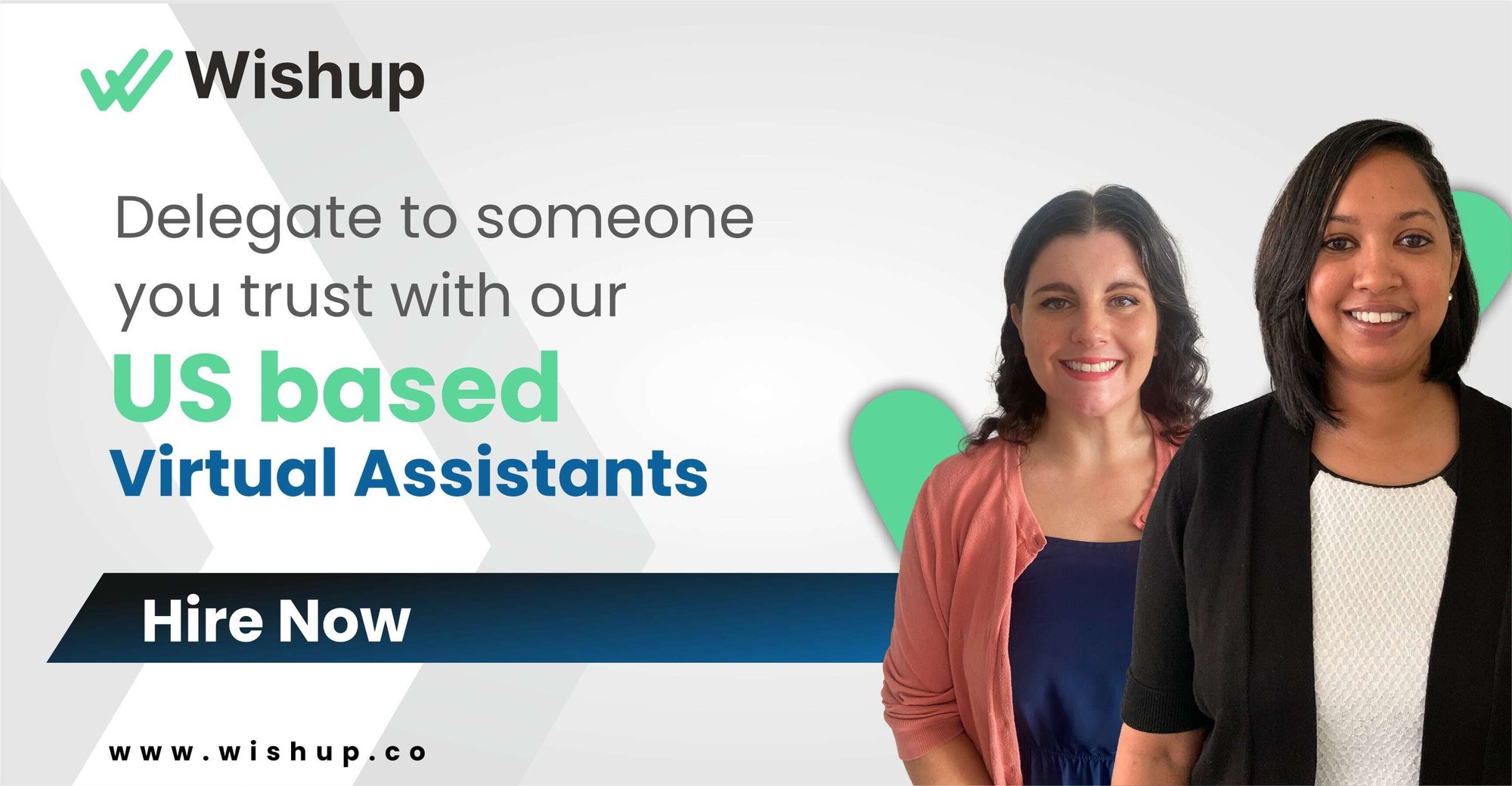 Conclusion
Overall, a virtual bookkeeper is a great choice for businesses wanting to organize and manage their finances effectively. They offer a budget-friendly and efficient approach to managing bookkeeping tasks, allowing you to focus your attention on other business matters.
And of course, giving you utmost relief by keeping your books perfectly managed.
When selecting an online bookkeeper, it is crucial to consider factors such as industry knowledge, communication abilities, and pricing.
In case you are looking for reliable and budget-friendly bookkeepers, get in touch with Wishup today. Schedule a free consultation with our team or send an email to [email protected].
FAQs about virtual bookkeeper
How can I tell if I require a virtual bookkeeper?
A clear sign that you could use a virtual bookkeeper is if you find yourself overburdened with routine bookkeeping tasks, struggling to track expenses and file taxes, or uncertain about your payroll. We will take care of the numbers so you can concentrate on expanding your company, what you do best.
What is the cost of hiring a virtual bookkeeper from Wishup?
Wishup offers four plans according to different and fluctuating business needs. The basic plan is for recurring projects, which costs $599 for 2hr/day monthly. Our other plans 4hr/day and 8hr/day monthly cost $799 and $1499 respectively. For a full-day assistant (8hr/day monthly), the cost is $1799.
Are Wishup virtual bookkeepers trained on the latest bookkeeping software?

Our online accountants have experience using a variety of bookkeeping programs and tools, including Zoho, FreshBooks, Xero, and QuickBooks Live Bookkeeping. We are aware that every business has different needs, and our professionals can adjust to the software you favor.