How virtual assistants are reshaping San Francisco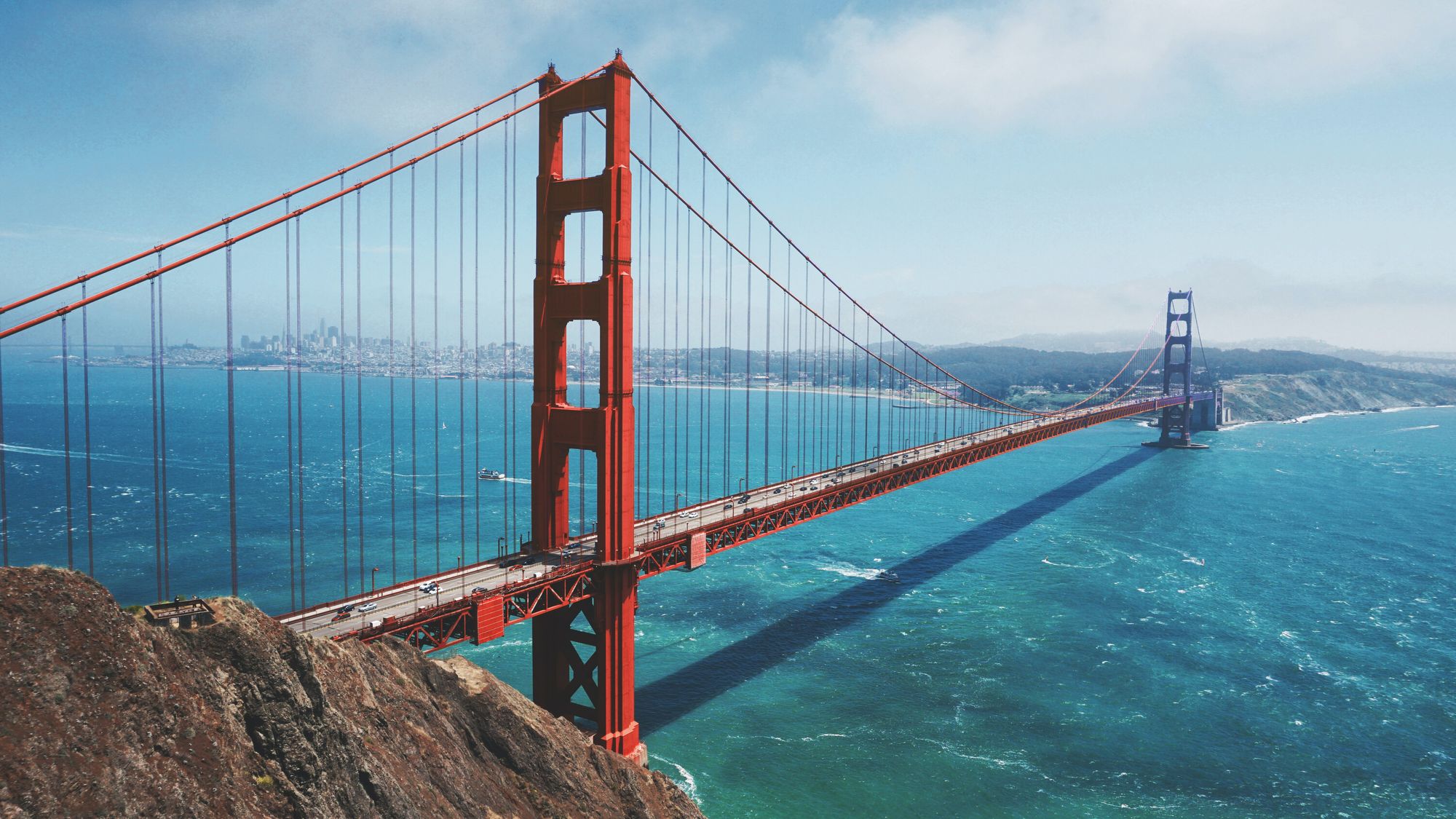 San Francisco. Silicon Valley.
The hub of technological innovation is a hotspot for startups and established enterprises. It's been the mecca of tech for decades now. And this is also why the city attracts some of the brightest talents in the country.
The city of San Francisco has the highest per capita income in the United States but also has the highest rental prices in the country. So the claim that an annual household income of $400,000 was considered "middle class" in San Francisco raised quite a furor a couple of years ago. People in the city agreed, rest of the country gawked in astonishment. Mo money, mo problems.
People chose to stay in San Francisco even with the super high cost of living and nightmare commutes for one reason – that's where some of the country's best jobs are on-site or remote.
Outside of the high pay, it's the work, the people, and the access to resources that were the crowd pullers and why millions of people who moved there now call it home.
It's not just the workforce but also the employers who were attracted to what San Francisco had to offer in terms of talent.
The advent of remote working and virtual assistants in San Francisco
The Covid 19 pandemic had a disastrous effect on many of the major cities in the US, including San Francisco. However, being a tech hub, San Francisco was able to make the switch from working from the office to working from home relatively quickly and efficiently. As a result, remote work has become a norm, and the demand for virtual assistants is growign gradually to help businesses maintain their growth and momentum.
With remote being touted as the new normal and the future of the tech workforce, it no longer made sense to many people who'd moved to San Francisco for a job to continue living there.
Thus began the foretold and often romantically prophesized exodus. All that was needed to get your work done was a laptop and an internet connection. So naturally, the millennials took this seriously.
Enough people have already moved back to their hometowns, while some have relocated to cities with much lower living expenses. Some people had their pay slashed, and the need to relocate became even more urgent for them. There are enough tech workers who are willing to take a pay cut if it means they get to work fully remotely from a location of their choice.
For businesses, it no longer made sense to spend exorbitant amounts of money on renting or leasing office spaces. With the pandemic continuing without much respite, every dollar spent makes a difference to every company. The medium and smaller ones could not possibly sustain the cash flow bleed when the markets were brutal.
Several big tech companies like Google, Facebook, Salesforce, Yelp, and Twitter, to name a few, have embraced remote work as their future even beyond the pandemic.
Such companies being trendsetters in work policies and having a significant role in making San Francisco the tech center it is today will definitely play a significant role in making remote working and virtual assistance very popular.
Companies have also clearly realized that employees can be productive when they work remotely. And also that they do not necessarily need to be monitored and micromanaged. Remote work has also expanded their talent pool – they can now hire a great candidate irrespective of their geographic location or proximity to a physical office space. The talent these days is looking beyond big fat paychecks and wants flexibility in how and where they work.
Arguably, the technology is there. The trust has more or less been built. The barriers to remote work have been broken down. There is no reason not to embrace and run with it. It would be foolish not to.
What is a virtual assistant?
A virtual assistant is a professional remote worker with multiple skill sets who can manage a wide range of tasks to help entrepreneurs and small business owners grow.
At Wishup, one of the pioneers in remote working and virtual assistance, one can hire virtual assistants specialized in varied fields such as executive & administrative assistance, bookkeeping, travel assistance, inbox management, and also software testing & development.

Advantages of hiring a virtual assistant
Virtual assistants can manage all your recurring, essential tasks so that you have more time on your hands to focus on things that can help you grow your business. Moreover, they are more cost-efficient as compared to on-site employees.
Some of the significant benefits of hiring virtual assistants are:
1.     You are no longer restricted to hiring talent within your city limits. You can hire virtual assistants from anywhere in the world and gain from their global expertise and knowledge. Get access to a global talent pool at a fraction of the costs you would incur on an on-site, full-time employee.
2.     You can hire virtual assistants from different time zone for better productivity. E.g., if you hire a virtual assistant from India, you can delegate your tasks to them at the end of your day and have the tasks complete and ready when you return to work the next day due to the time zone differences between America and India.
3.     No need to invest in office rentals and incur recurring overheads. Since virtual assistants work from a remote location, you don't need to arrange an office space for them or provide them with equipment/office supplies, etc. That can help you save a substantial amount of money in the long run.
4.     Pre-trained, vetted, highly qualified professionals. Virtual assistants are usually pre-trained in more than 200 skill sets, making them a great value addition to your business. In addition, all their credentials and qualifications have been verified by the virtual assistant agency, so you need not spend time verifying the same. As a result, you can onboard virtual assistants much faster as compared to traditional hires.
5.     Flexible hiring options. Depending on your business requirements, you can hire virtual assistants for just a few hours a day or week. Moreover, since virtual assistants are usually hired hourly, you can cut down on your hiring costs significantly by hiring them just for a specific duration/project compared to full-time, on-site employees.
6.     No long-term commitments and contracts. Based on market conditions, just scale up your remote team as and when required. Moreover, virtual assistance companies such as Wishup also conduct all the paperwork on your behalf. So you no longer need to worry about taxes, medical benefits, paid leaves, etc., when you hire a virtual assistant.
Virtual Assistants: How they are helping businesses in San Francisco stay competitive
The businesses and services that depended on tech workers and their spending ability took a big hit. The services industry has also been the hardest hit sector bearing the brunt of the pandemic and lockdown orders.
While people are now venturing back out, it is nowhere near the number before and not enough for long-term sustainability. Moreover, the leaving of a sizeable chunk of tech workers will add to those woes.
This mass departure has also enabled the fall of rents and housing prices in San Francisco for the first time in years. With the demand going down, property owners and developers just cannot expect the same prices and margins as before. But if and how this will affect low-income housing, real estate growth, and housing demand in the future is to be seen.
Remote working is a significant freedom for employees and workers. They no longer have to leave their homes or move thousands of miles to a new city for their dream job. Remote work is also beneficial for companies – productivity increases, the talent pool widens by a huge margin, and costs come down.
Remote work is the future; there is little doubt about that. With it comes citywide changes and a new way of living and working. As we step out of the pandemic and contemplate the lasting innate social and structural changes it has caused, we need the flexibility of thought and the scope to be adaptable to steer us through the new normal.
As companies adopt remote working and look at avenues for cutting costs to stay more competitive, there will be a steady increase in demand for virtual assistants, especially those with specialized skill sets.
Virtual assistants are the answer to most of the problems that companies face when it comes to hiring and retaining a great team. With no recruiting costs involved and an onboarding time of fewer than 24 hours, companies can plan their manpower resources for maximum effectiveness and cost efficiency quite easily.
Moreover, the industry knowledge and global experience that virtual assistants bring to the table are invaluable and can help businesses plan and adopt a global growth strategy. It will help them better understand global markets and how they can grow in those markets with minimum resources. Hiring virtual assistants will give businesses a competitive advantage over other companies and help them grow faster and be more profitable.

If you are based in San Francisco or any of the other cities in the United States and want to give your business a competitive edge, just schedule a free consultation with Wishup on our website or send us an email at [email protected]