Remote Work In Construction: A Practical Guide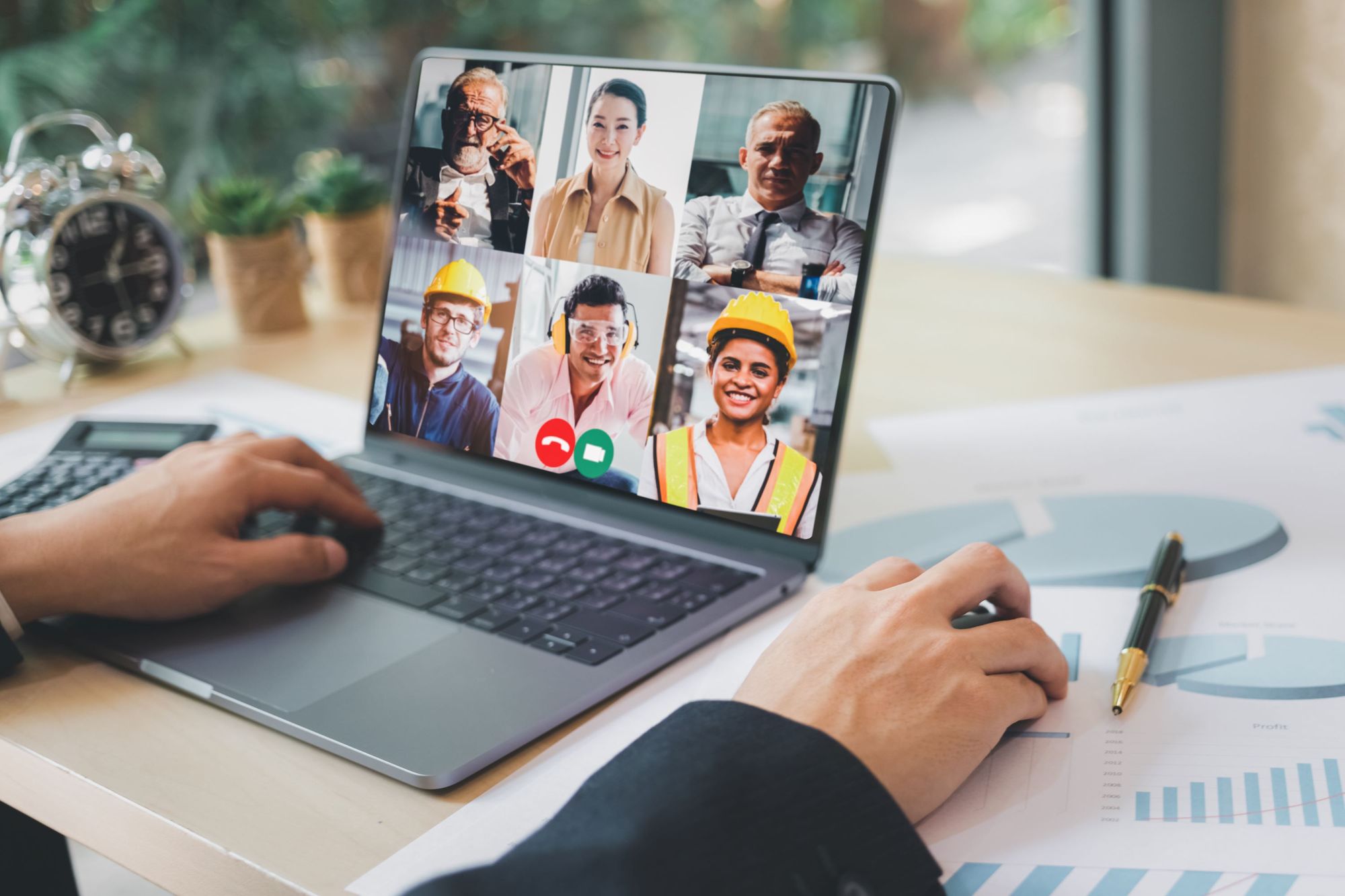 Following the COVID-19 pandemic, businesses across multiple industries shut down their physical locations to minimize the spread of the illness. Those that remained operational had to adhere to strict social distancing regulations, which didn't guarantee the safety of workers. Many industries urgently needed to shift their work structure to a remote setup as time passed.
One such industry is the construction industry. Before the pandemic, the thought of construction workers fulfilling their duties remotely would have sounded unrealistic. Nevertheless, like many other businesses, construction work can be completed anywhere besides the job site.
This article compiles the tips professionals in the construction industry can apply while working remotely into a simple and practical guide. Stick around to learn more.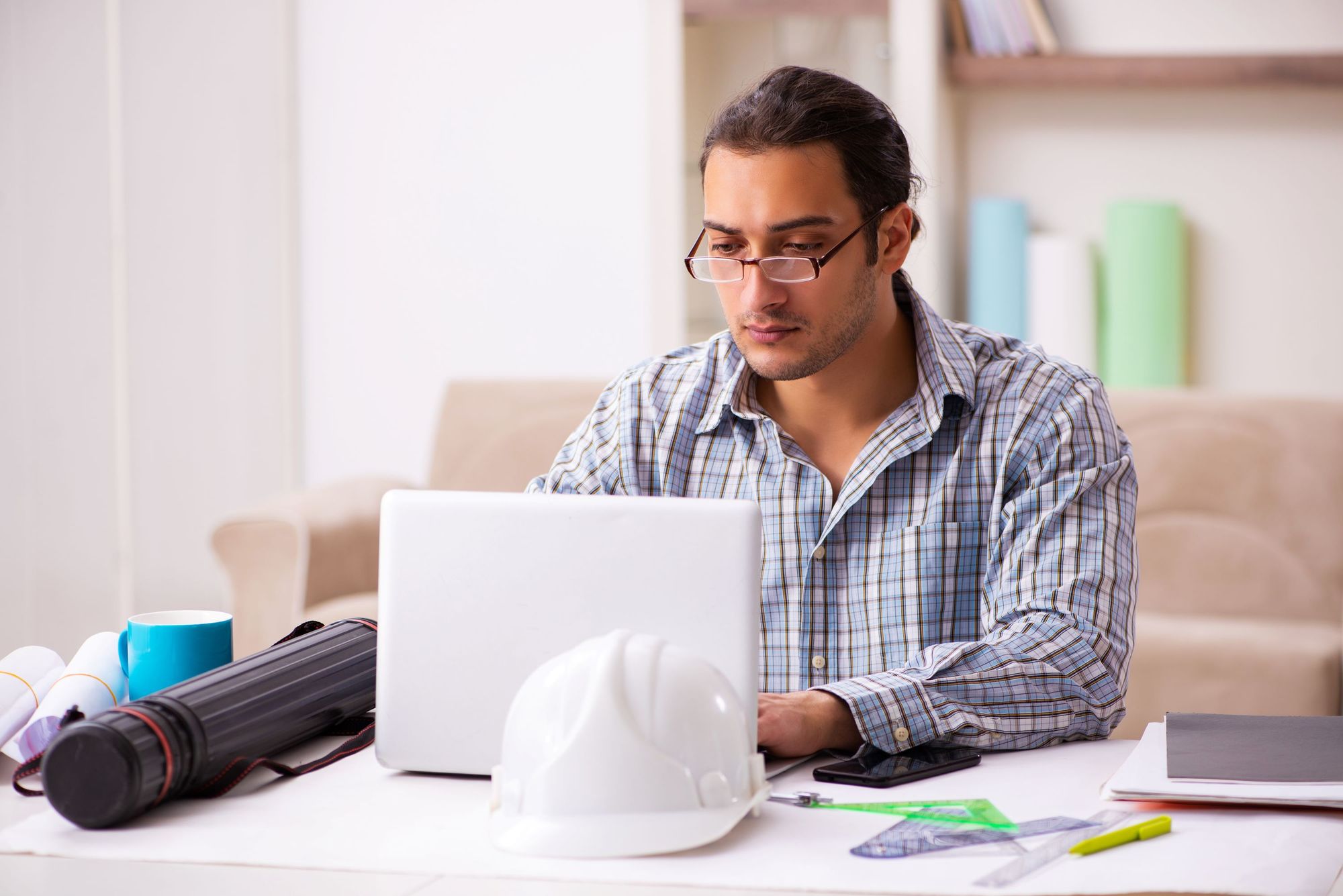 Remote Working In Construction
Working remotely in the construction industry starts with hiring construction laborers. Today you can outsource the process of recruiting construction workers to labor recruitment companies. These companies trade jobs. These companies link qualified laborers to the right position.
By outsourcing such tasks, you've already begun remote work since you're hiring construction workers without being on-site. Some labor recruitment companies have specialized in construction jobs, while others deal with other general blue-collar jobs. When choosing which company to hire, consider those that have previously worked with construction companies.
After hiring your best team members, here's how you can achieve remote working in the construction industry.
A Guide For Remote Work In Construction
Despite technological innovations, it's difficult for construction companies to shift entirely to a remote setup. This is because construction projects can't proceed without any workers on-site. Nevertheless, remote work can assist some personnel to work flexibly to enhance efficiency.
For example, personnel responsible for optimizing processes, checking contracts, and developing strategies can be more productive in telecommuting because of the minimal distractions. Adopting the latest construction technology can potentially streamline operations and foster collaboration among remote teams in the construction sector. In addition, thanks to project management technology, any duties they need to fulfill at the site can be efficiently managed, savings costs. That said, below is a practical guide to remote work in construction.
Use Cloud-Based Communication And Collaboration Tools
Remote work means that employees are spread across various locations and time zones. Therefore, meeting the company's obligations depends on good communication and collaboration among the workers. Consequently, sharing documentation, ideas, and instructions should be done effectively to enhance efficiency and productivity.
The ideal way to accomplish this is through leveraging the many cloud-based communication and collaboration tools available in today's technologically advanced world. Connection speed is an essential factor to consider when choosing which tools to utilize.
The nature of construction work is tricky. Slow communication or unclear instructions can result in errors, which may affect the project output. In addition, poor communication may result in delays that may be costly to the company.
It's also as important for workers to know how to use cloud-based communication and collaboration tools. But, again, this emphasizes the significance of training employees to help them familiarize themselves with the equipment to minimize hiccups during operations.
It's equally vital for telecommuting construction workers to have similar equipment at their disposal regardless of location. Again, this increases access to updated documents, information, and plans.
2. Create Technical Support Networks
Companies and organizations that have managed to run their operations exclusively off-site have information technology (IT) teams to thank. Without their contribution, the setup may not work as efficiently.
For starters, not all employees know their way around working remotely. For example, employees working in the construction industry may need help understanding how to use specific equipment to perform their duties. IT teams can help with that. They can suggest the best technological tools and equipment required for the job and provide the necessary training to employees on how to use the tools.
The company should also take the initiative to provide the necessary tools to all employees. Some of these devices and equipment are expensive and can be inaccessible when left to the team member to buy. Thus, it helps when the construction company buys all the required equipment for their staff.
Additionally, for some complicated technological tasks, the IT support team may solve them independently, reducing downtime. This allows construction workers to continue working remotely without compromising their productivity.
3. Utilize Remote Management Tools
Construction site managers are responsible for ensuring streamlined site operations. Their functions include:
Supervising workers
Monitoring the project's progress
Regularly conducting inspections
Communicating the project's progress to clients
Some of their duties, such as inspections, demand their presence at the site, but others can be fulfilled anywhere.
Utilizing remote management tools enables construction managers to focus on more high-value tasks from any location without compromising on-site operations. This is because these tools allow them to monitor employees' progress in real-time. The technology can also track employee hours without requiring a physical presence, which reduces the need for paper timesheets, consequently promoting sustainability.
Remote management tools also promote team collaboration by providing a cloud-based platform that keeps staff members and managers connected at all times. This allows team members to seek clarification or information quickly from one another or their managers. It also eliminates repetitiveness, as information meant for entire teams is automatically accessible at all times once made available.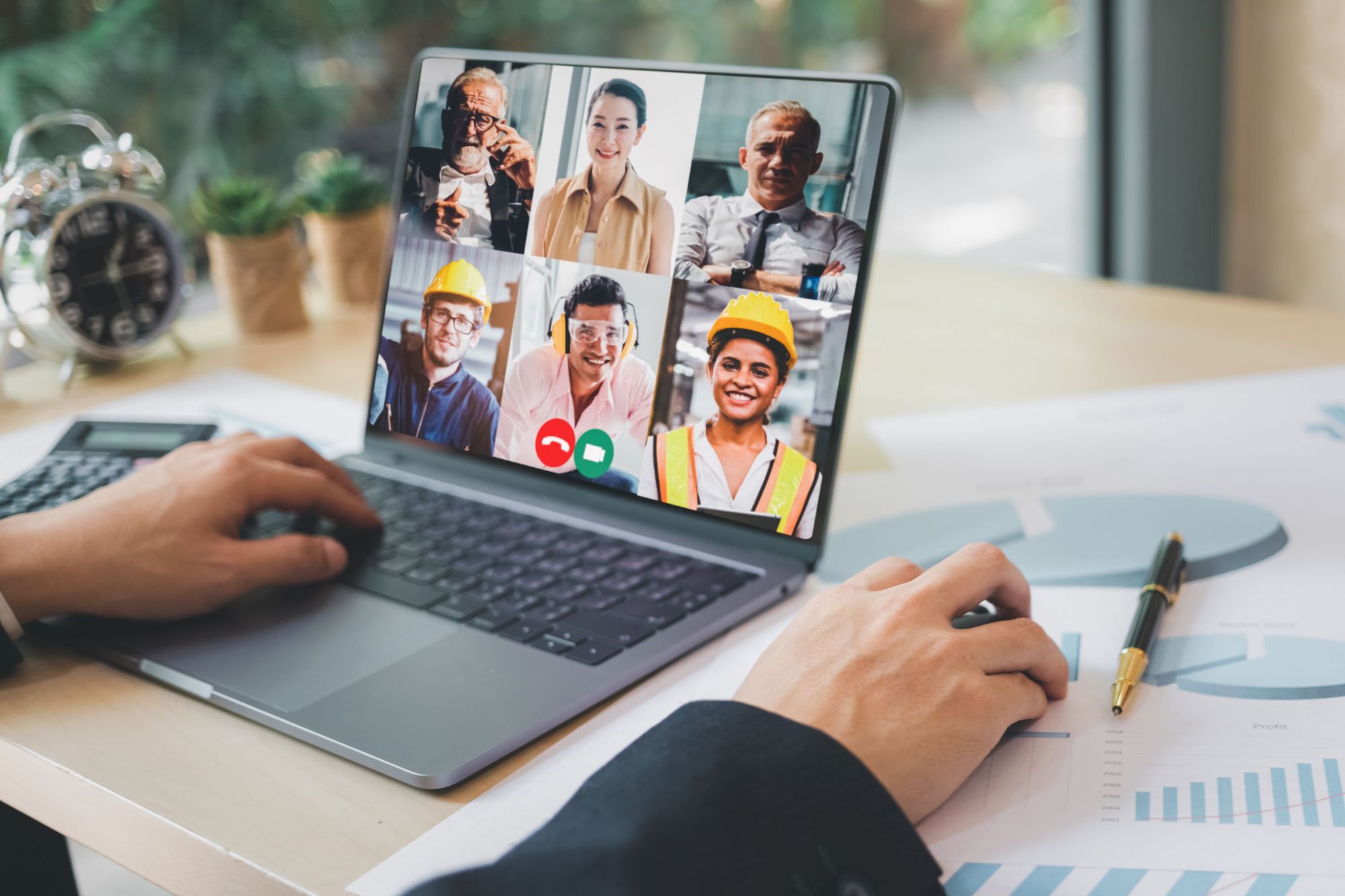 4. Test Comprehensive Software Tools
Incorporating management software is as vital to effective remote work in construction as utilizing cloud-based communication and collaboration platforms. Comprehensive tools enhance collaboration, especially when other tools cannot.
Collaboration means working together to attain a particular objective. As such, it's not restricted to managers and employees alone. It also includes working with clients, senior personnel, and other firms involved in the project.
These comprehensive software tools can help a manager share the day's progress with a stakeholder without visiting the job site. For example, many firms in the construction industry are embracing drone technology for various functions, including mapping worksites and surveilling project sites.
Comprehensive software tools are also revolutionizing remote work in construction by enabling managers to build comprehensive 3D models of project sites. These models can be updated once a phase of the project is complete and are thus an excellent way to display progress.
5. Embrace Learning Opportunities
Workers in the construction industry have much to learn about remote working. For those new to remote work in this industry, the experience is a learning opportunity. Each individual works differently and will have preferences for their work arrangement. Some workers are better at multitasking than others, which means they can focus on more than one thing at a time.
Similarly, some individuals aren't easily distracted, which allows them to work from anywhere. However, for first-time remote workers, understanding one's technique is essential to performing efficiently.
Another learning opportunity involves familiarizing oneself with the technology used in the construction industry. Construction workers should strive to become well-versed with the equipment to perform their duties for enhanced productivity.
Besides self-driven learning, it's also essential for construction firms to avail similar opportunities to their workers. Equipping employees with the necessary knowledge and skills through training sessions and workshops are vital in helping these companies to become future-proof.
6. Develop A Routine
While numerous businesses are shifting to a work-from-home setup, they all have different work models. Some may have maintained regular business hours, and others have designed structures that favor their operations. However, to maximize remote work in construction, firms in this industry must develop and stick to a routine.
A routine keeps workers grounded and focused on their duties. For example, if your company holds meetings thrice a week at 9 AM, ensure to communicate the message across the board. Lay out the consequences of being late or absent from meetings. This is to stress the importance of attendance and being punctual.
You may also develop a routine by continuing existing processes that are still manageable remotely. For example, if employees fill out attendance sheets while working from the site, ensure the same continues under the new structure. A routine will keep team members accountable and keep the company running as smoothly as before.
Like many other industries, remote construction work depends on more than one strategy. However, the above tips are straightforward and feasible for construction companies, increasing workers' productivity and enhancing their performance.

Benefits Of Remote Working In Construction
Remote work in construction has numerous benefits:
It Helps With Future-Proofing The Construction Industry
Shifting to a remote work setup is a way of future-proofing companies. For example, before the COVID-19 pandemic, employees in several companies and organizations were already working remotely. However, during the pandemic, the number of remote workers increased drastically.
Many individuals also expressed concerns regarding the inflexible nine-to-five workday, which has been the norm for decades. As individuals started to embrace the flexibility of the remote work structure, physical workplaces became less preferred. The chances of the latter becoming obsolete in the near future are high, except for unavoidable situations. For construction companies, a hybrid arrangement is the best bet for future-proofing.
Another benefit of working remotely in construction is increased productivity. Ever since remote working became a popular lifestyle, numerous studies have been conducted to evaluate the productivity of remote workers. The results of these studies prove that remote work is associated with high productivity levels.
A Stanford University study showed that the productivity of remote workers is 13% higher than that of office workers. The reasons for these results were that employers who telework are less stressed about commuting to work. The research also noted that telecommuting minimized absenteeism and involved fewer distractions compared to a physical workplace.
Winding Up
While remote work in construction might have seemed unrealistic a few years back, the present reality tells a different story. The process is relatively simple and practical. It entails using cloud-based communication and collaboration tools, creating technical support networks, and utilizing remote management tools.
Additionally, testing comprehensive software tools, embracing learning opportunities, and developing a routine enables construction firms to thrive in a remote layout. Overall, applying this guide promotes effectiveness in remote work in construction and benefits companies and workers alike.