Scheduling, now a piece of cake: Olaf Jacobson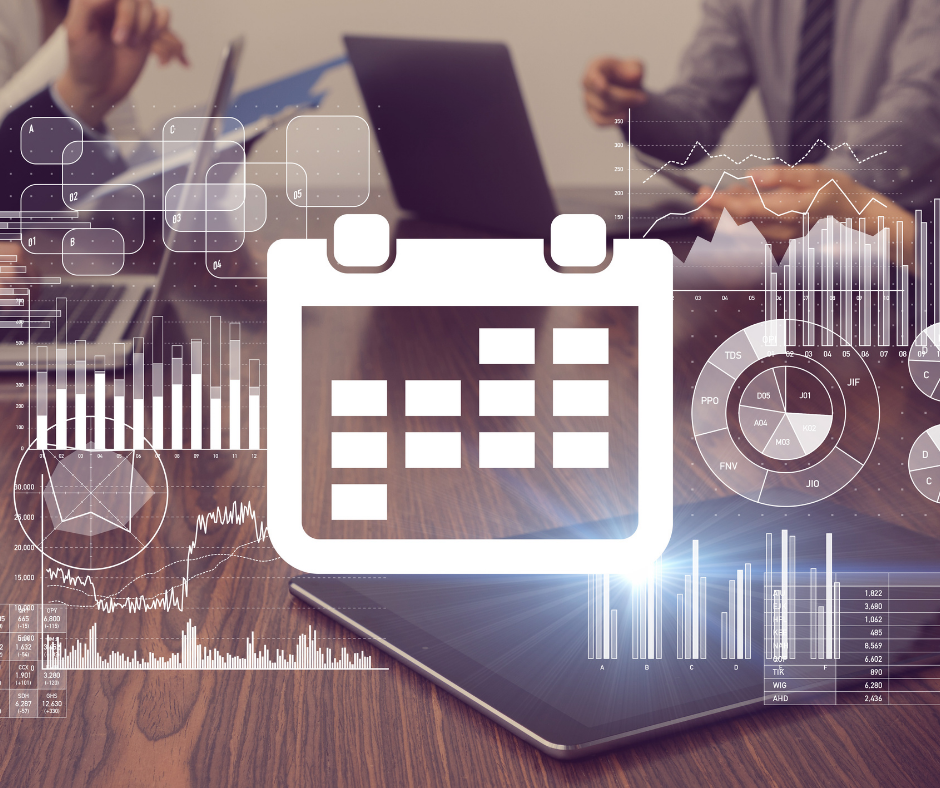 On a mission to have a meaningful and constructive impact on the world, Olaf and his team set out on a journey to make scheduling a piece of cake. While, today, many startups remain dependent on external funding for survival and growth, Soon is completely bootstrapped.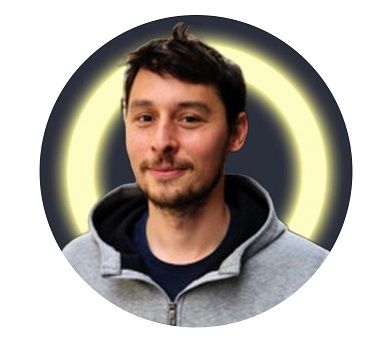 Starting in 2016, Founder of Soon Olaf Jacobson soon realized the struggle and difficulty faced by customers when using basic scheduling software. In an industry where there are many competitors, Soon has thrived and managed to retain its customers.
"There are many scheduling software out there, but a lot of them are hard to understand, and some need a lot of training to work on," Olaf added. "Soon is an easy-to-use collaborative scheduling solution that can seamlessly schedule for your team."
At the forefront of business development, Mr. Jacobson has seen the company grow over the past few years as the organization now gains a stronghold in the market.
"Starting with a team of just four back in 2016, we did almost everything. We were a small team, so it was easy to stay in touch with other departments. I mainly managed the sales aspect of the business, but I also helped a bit with DevOps when needed. As a result, we are now able to grow our business and hire staff to distribute the work as we grow."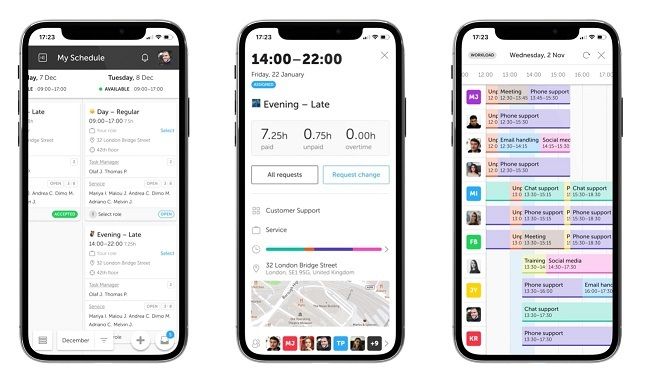 Who is your target market?
"Customer service is our niche. We're quite industry agnostic. Currently, a lot of our customers are banks and financial institutions. eCommerce and other software companies are on the rise. They care about their customer service and are ready to invest in proper scheduling software to manage their workforce. That said, we're not limited to any particular industry. In almost every industry there is a need for employee scheduling and thus a use-case for our product. But usually, customer service teams are the best fit for our business.
It is really helpful for companies that have multiple teams working around the clock. "
What was the inspiration behind starting Soon?
"To be honest, we rolled into it. It was not like we woke up one day and decided to make scheduling software. We are very passionate about solving problems for our customers. It was in a meeting with one of our old customers; we realized that they needed a scheduling solution more than anything else. We worked on feedback from other customers and realized this is what our customers wanted - An easy-to-use scheduling software! So we made one. We kept improvising along the way, and finally, we reached where we are today."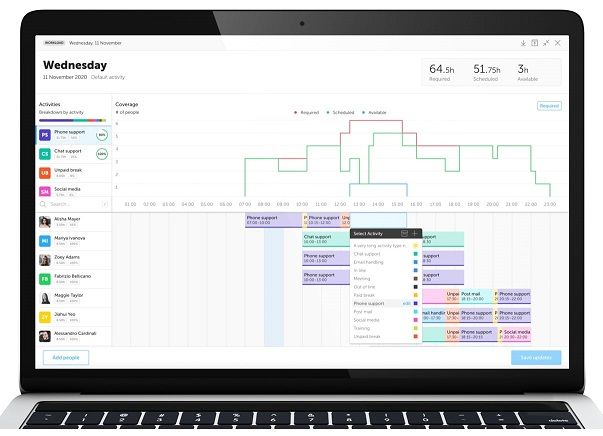 Can you tell us a bit more about the product and how it works?
"We wanted to create a very robust product that everyone can use with ease. With Soon you can schedule with flexibility in several different ways. For instance, if your team can handle the responsibility and you want to offer them freedom, you could set up a self-scheduling system with open shifts. You only have to set the required people and let the team run itself.

On the other hand, if your team is relatively young (e.g. you work with students) and you need to have some extra checks in place to make sure everyone is going to show up when you expect them to. You can create a schedule where you 'invite' everyone so they have to confirm that they've accepted their shift. This additional opt-in helps as both parties are involved.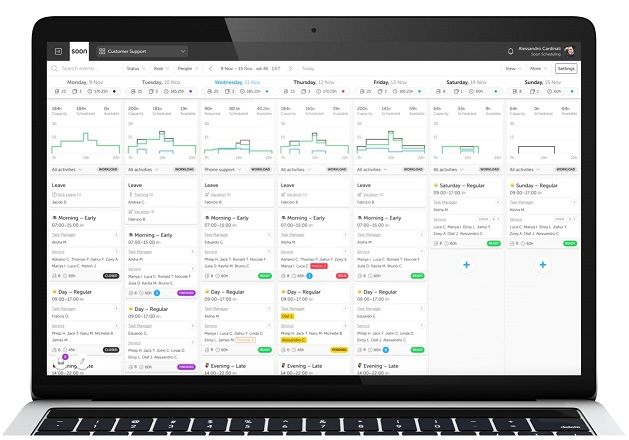 Additionally, you can schedule within shifts for employees and manage their breaks. Imagine running a customer support center where employees have to work around the clock. With Soon it is easy to manage their shifts giving updates on meetings and other events you might have during the course of the day. Furthermore, you can manage your leaves or call in sick through the platform and it will reflect on the system by automatically canceling shifts."
You can use the product for free on a 30-day free trial to test the product from their website. Afterwhich, you can choose from two different plans. The team plan would cost you 8 Euros per user per month. And the business plan with more features would cost you 16 Euros per user per month.
Disclaimer: Prices would be rising end of October, so if you're looking for a great scheduling solution, now is the time.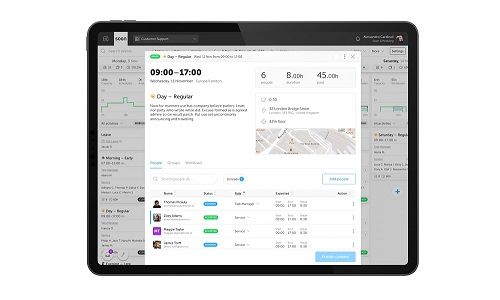 Hands-on approach
Olaf and his team have focused on solving customer problems which have been vital for their growth.
"We always try to give the best solution for our customers and try to solve their problem. We challenge stereotypical theories and come up with solutions based on the client's needs. We are fairly new in the workforce management space, so we are flexible in our way. We don't have any legacy thoughts and set processes or theories; we approach every task intending to find a solution for our customers. Our software is very flexible and agile. We can customize it to your needs and incorporate changes with ease. That is what gives us an edge over our competitors and makes us unique from other brands."
Importance of Feedback
"Feedback has played a vital role in the success of our business. We always make a note of any feedback received from our customers and work on improving it. One feedback that we often received was the integration of the platform with other apps. So we spent time in research and development to figure out a way how we could integrate our software with other apps.
We have recently partnered with Google, so you can now sync Google Calendar into the Soon software. It has been a great integration as many customers had requested this update, and we were able to provide it for them. Our next goal is to partner with Outlook and then maybe look at Slack or some other platforms."
"Our work speaks for itself. We have invested very little in marketing and other sales processes. We mainly get our clients through referrals which have been great for our business."

The future seems bright for Soon
"Initially, we targetted enterprise companies that really helped us gain revenue, which mainly contributed to our success. However, now we are shifting our focus to smaller businesses with a team of 5-50 employees. We are also open to working with different teams from different industries, so we are excited to see what the future holds."
If you had the opportunity to change one thing about the industry, what would it be?
"Well, the industry is huge, and there are many scheduling software out there. However, when enterprises are looking for scheduling solutions, they tend to play it safe and choose companies that have been around for a long time. I would suggest they take a chance on startups as we are more flexible, and sometimes you might get a better solution than going in for a company that has been established for years. As a startup, we work towards solving the pain points for our customers and don't use a product just because that's the way it has been for many years. So, I would suggest our customers look at the product we are offering and compare it to see the benefits and then make a decision."