Top 12 Tools to Help Your Remote Employees Work Efficiently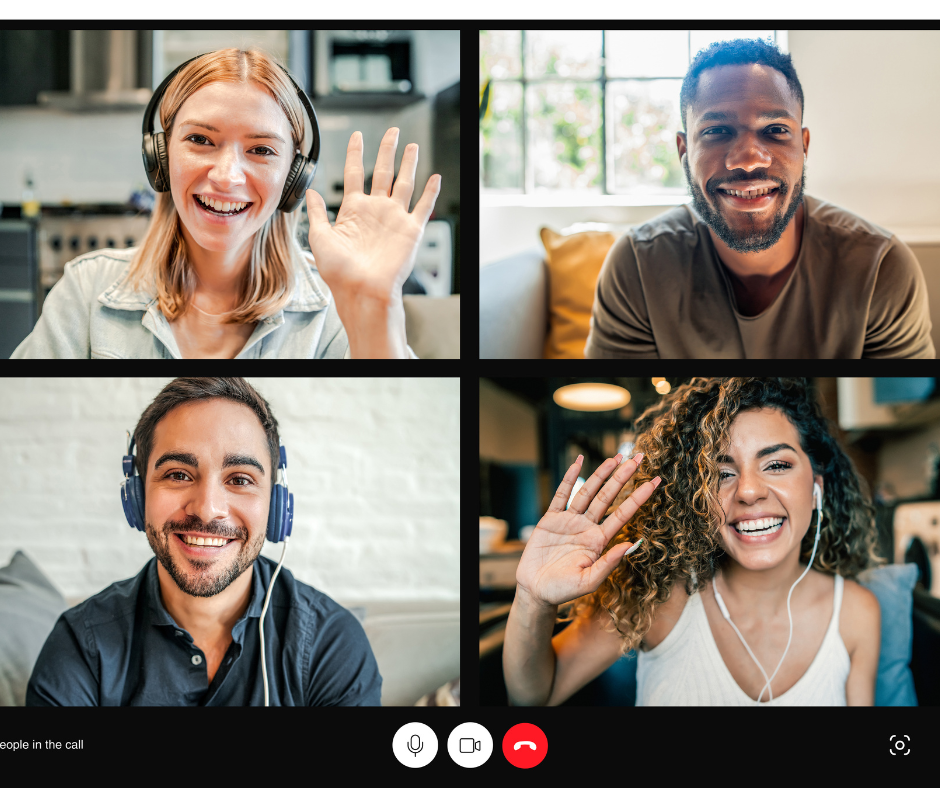 The internet has made it possible to work from almost anywhere in the world, eliminating the need to commute and allowing employees to have freedom over where they live and how much time they spend working. While this may seem like an ideal situation, establishing an effective remote work environment that encourages productivity can be difficult without the right tools and a little bit of organization.
With these top 12 tools to help your remote employees work efficiently, you'll give them all the resources they need to do their jobs better than ever before!
1) Slack
Slack is one of those apps that has spread like wildfire among its users and has quickly moved from nice-to-have to essential for collaboration. The app brings together a number of tools in a single interface, simplifying workflows and offering unparalleled transparency into your team's workflow.
A number of great Slack integrations with other apps (including Google Drive, Dropbox, Trello, etc.) make Slack ideal for remote workers looking for efficiency at every step.
Here are some things you should know about Slack:
Slack helps keep conversations under control by making sure they stay relevant and visible.
It also keeps everything searchable and lets teams create private channels where only invited members can participate.
Slack doesn't just help organize discussions; it also makes them more productive. It does so by allowing users to share files, chat via video or voice calls, create shared notes or slides on specific topics, as well as set reminders for upcoming meetings or events.
All these features allow employees to interact without having to be physically present in the same room – an absolute must if you want to hire talent across multiple time zones!
2) Google Drive
Although it's a little basic in terms of features, Google Drive has enough functionality to meet many companies' needs. Sharing and editing documents is simple, and most people are already familiar with its interface.
If you've got a couple of people who need some kind of word processor-like tool for their work, you can't go wrong with Google Docs. There's also Google Sheets if your remote team is working on numbers and data.
The Android and iOS mobile apps allow your employees to access documents on the go, which helps them feel more connected without any extra effort from you.
Here are some of the best features of Google Drive that make working remotely more efficient:
15 GB free storage space - Google Drive offers 15 GB of free cloud storage. However, if your company needs more, upgrading to a bigger storage capacity is recommended.
Work on documents even when offline - This is a great feature for employees who need to constantly need travel or those who cannot find a stable signal. Once the device goes back online, any changes will be automatically synced.
Access to professional templates - You don't need to create your own invoice or content calendar. Google Drive grants you access to a multitude of professional templates.
Customizable sharing settings - With Google Drive, you can control whoever sees your files and folders. You can share them with individuals within your organization or share them with a specific person only.
3) Trello
You can use Trello to assign tasks and responsibilities, keep project notes, and monitor progress on each task. And since you're collaborating with people in different time zones, it's important that everybody involved knows what's going on. By connecting Trello with email, every email is turned into a card in your list where it can be assigned due dates.
This tool also offers a lot of customization options so that remote employees can work efficiently while staying on track. For example, they can leave comments on cards or upload files. They also have an app for Android and iOS devices so you don't have to log in via your computer to see what's going on.
When assigning cards for certain tasks, users are able to add attachments such as PDFs or Word documents by dragging them from their desktop onto a specific card within the platform. So, instead of sending multiple emails back-and-forth about certain aspects of projects (for example, requesting feedback from other team members), all that information can be placed directly onto a specific card in Trello for everyone involved to see.
4) Batchbook
With Batchbook, you can create a team directory, schedule meetings and keep track of your employee's schedules. Batchbook also keeps records of employee vacations and days off so you won't forget when everyone is out.
For a small business owner who doesn't have in-house HR services, Batchbook is a useful tool for managing staff on-the-go. You can even send automated texts and emails to remind employees about upcoming deadlines and projects that need attention.
If you find yourself needing frequent updates from your team on everything from their work statuses to vacation plans, Batchbook is an invaluable app for keeping everyone organized.
5) Kaizen Platform
Kaizen Platform is an employee communications and productivity platform, integrating communication, HR, management, and workforce management in one single solution. It offers automated workflows for key activities such as payroll processing and recruiting.
It also features real-time location tracking, a custom app store, instant messenger with geo-fencing capability, on-demand video conferencing and group chats with multi-party voice calls. Kaizen's open API enables customers to quickly customize business processes without having their IT team make costly changes to software code or maintain separate systems that don't integrate with one another.
6) GoToMeeting
GoToMeeting is an excellent tool for business-to-business (B2B) and remote employee communication. Employees who work outside of a company office need an effective way to collaborate and communicate with their team members.
GoToMeeting allows users to share ideas, demonstrate processes, make presentations and run group discussions through a live video feed—all of which make it possible for people in multiple locations to meet face-to-face. It's easy to sign up and get started; you can use it free for up to 40 minutes per month (with unlimited recordings). There are also paid plans available if you need more than that.
7) Basecamp
This project management software was the first of its kind, and for many organizations, it's still what they rely on when it comes to keeping projects organized. It's a great place for employees in different locations to share ideas and collaborate.
In fact, Basecamp is designed with that intent in mind—the platform allows people within an organization or those working on different projects to communicate and stay up-to-date without feeling like they have too much baggage if they're leaving a project soon. The key is knowing how your employees are using their time.
Basecamp also allows you to set notifications so that team members can update you via email when important updates occur.
8) HipChat
In today's increasingly collaborative work environment, business chat is becoming more and more important. One of the many favorite options of companies is HipChat.
Created by and for developers, HipChat has all of the features you need without a ton of clutter (like some other chat apps). The app lets you post messages, images and videos within your team's rooms while giving you access to files, voice calls and video chats.
You can even host group video conferences or file-sharing events between room members using HipChat if needed. Plus, with HIPAA-compliant messaging services like Gmail being integrated into every feature of HipChat, you know that your company will be protected from a security standpoint.
9) Skype
Although there are many tools for online video and voice calls, Skype is one of the most popular for personal use because it's free. You can call or chat with anyone else who has Skype installed, on any platform.
These desktop apps also include video calling, so you can really see who you're talking to. You can even use this when troubleshooting computer issues remotely, be it the dreaded BSOD or the error code 0xc000007b. There are a few different versions available depending on what you need it for, but all of them have incredible features such as instant messaging, file-sharing, and even voicemail capabilities if you use an email address instead of a phone number to sign up.
Here are more tips on how to use Skype more efficiently:
Use the web version - While it is still in beta, the web version of Skype works well for chats. Skype's browser client provides you access to the platform's basic functionality without having to install the app itself.
Set up group chats - If you have hundreds of team members spread across the globe, it would help you accomplish more tasks if you have dedicated chat groups for specific departments. Separate chat groups allow you to organize your team and collaborate properly.
Take advantage of text commands - This feature is still unknown to plenty of users. So, it's really worth knowing these commands to make chat even better. For instance, typing "/topic groupname" allows you to change group names and make them simpler.
Join group calls any time - This isn't a new feature, but it is one that is very useful. If you can't join a call for some reason, you can still hop in later if you want. Just take note that if Skype is still starting up, it may take a few seconds to properly sync updates and identify if there is an ongoing call.
10) Procore
ProCore is a fully integrated construction management platform that helps teams collaborate in real-time, streamline project administration, and increase efficiency. With this software platform, contractors can manage their projects across multiple locations while staying connected with their team.
There are options for web, mobile and desktop tools so you can choose how you want to work. Procore has tools for everything from planning to scheduling, accounting and estimating. If you need help at any step of your business process such as contractor website services or if you're looking for solutions beyond what they offer directly they can connect you with trusted partners like Microsoft Azure which have products that integrate seamlessly with Procore and are backed by customer support specialists within your own company.
11) Quip
Quip is a tool for collaborating on documents, spreadsheets, and presentations. With Quip, your employees can work from anywhere with ease. Quip also has a browser plugin that lets you instantly update documents from any application (Word, Google Docs).
It's very similar to Google Drive or Dropbox but specifically for working with documents and not just simple storage. For example, if an employee sends you a document or spreadsheet via email attachment, you can forward it to your Quip inbox and start editing away!
12) Google Hangouts
Google Hangouts is a great video conferencing tool that helps you keep in touch with all of your remote employees. Not only can you use it for video conference calls, but you can also use Hangouts to conduct virtual team meetings, share documents and brainstorm new ideas.
This will allow your business a way to stay up-to-date with all that is going on without ever being in one place at one time. It's also simple and convenient—just sign into Google and set up meetings at a time that works best for everyone involved. If someone has an idea for your business or would like input from another employee, they'll be able to communicate their thoughts through Hangouts without trying to track them down by phone or email.
13) NAKIVO Backup & Replication
For any organization relying on a remote workforce, data protection is a point of critical consideration. NAKIVO Backup & Replication is the all-in-one solution enabling automated data backup, recovery and replication for physical, virtual, cloud, SaaS and hybrid environments.
With the NAKIVO solution, you can use the centralized web interface to set and manage scheduled workflows creating backups of data that resides on remote devices in your organization's IT environment. The data can be sent to physical disks, tape, or cloud storage (including Amazon S3, Wasabi, Backblaze B2 and Azure Blob storage backup). Whenever necessary, you can perform full or granular recovery of data objects e.g., archived Azure ELK indices from Blobto original or custom locations.
14) ProofHub
Since remote team members are working from varied geographical locations and time zones, everyone needs to stay in the loop to avoid miscommunication, poor task organization, and delayed project deliveries.

Counted among the most powerful and intuitive project management and team collaboration tools, ProofHub is designed to bring widely dispersed team members together on a single, shared platform for improved management and coordination on daily work through a suite of advanced features in a centralized location. The app eliminates the common challenges of remote work - scattered information, communication loopholes, and vague job responsibilities.

The tool helps users to view and manage all their to-dos in different views (Table, Board, Gantt, Calendar) and exchange vital work-related information through a suite of communication features like Instant chat, Discussions, Real-time notifications etc. Project managers can add essential details to tasks by labeling their priority and setting deadlines to add clarity.

Review, feedback, and approval of digital files and documents become quicker and efficient with markup tools and collaborators can add actionable feedback. The tool  is easily accessible on various devices and allows you to manage your work even on the go with its mobile app for Android and iOS devices.
Wrapping Up
When you have remote employees working for your business, it can be hard to know exactly how they're operating and performing day-to-day. How do you know if they're completing work on time? Are they having any issues getting their jobs done?
And as an entrepreneur, you are constantly striving to give your employees more freedom and flexibility, so they can work when and where they want while still getting the job done on time. With technology making it easier than ever to work remotely, you have many options to choose from when it comes to enabling your remote employees to get more done in less time.
With these top 12 tools to help your remote employees work efficiently, you can always be sure that your team is completing their tasks and upholding your company standards and expectations.