Understanding the difference between brand, branding, and visual identity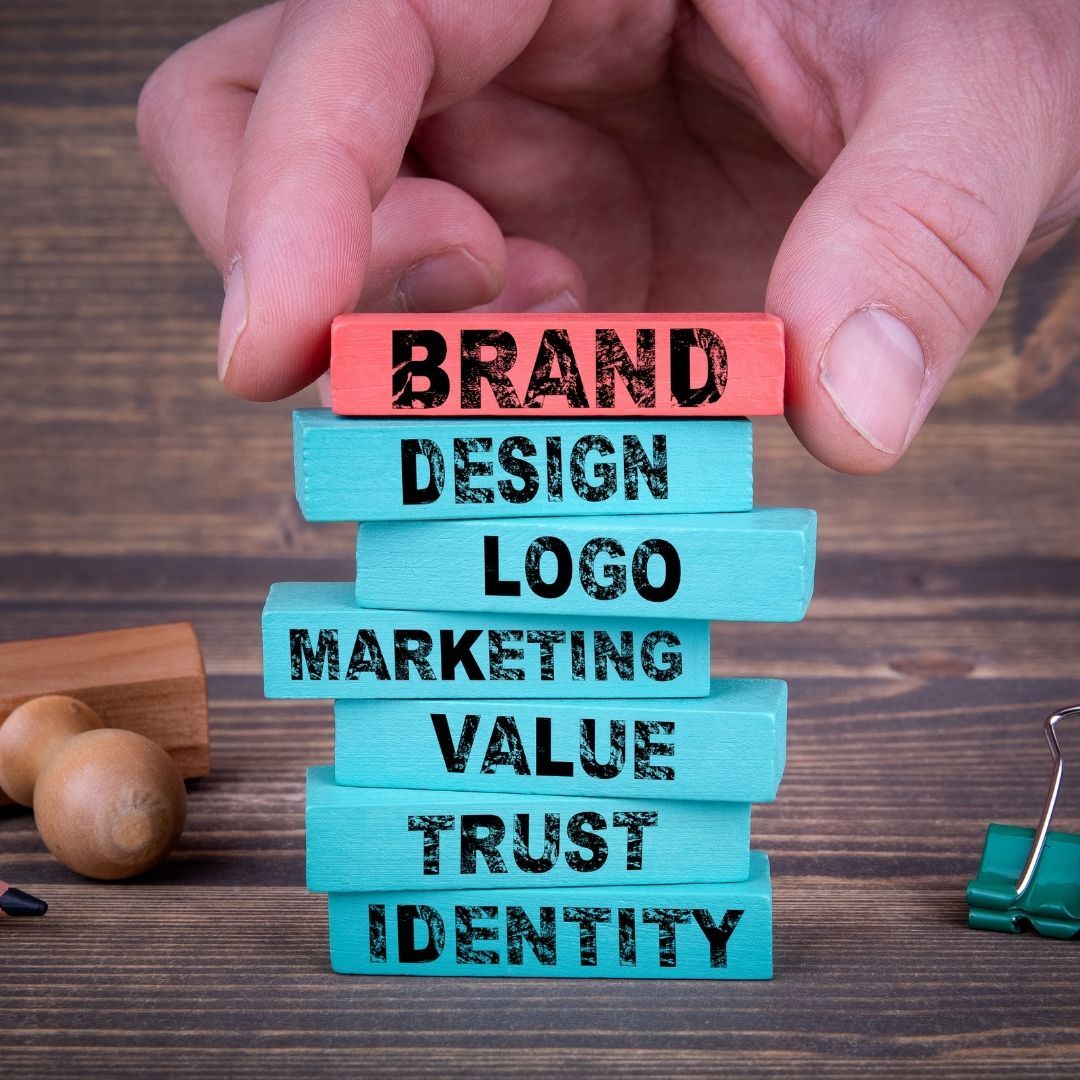 If you are in the process of developing your brand, are thinking about it, or already have one, this article is for you. Understanding the differences between a brand, branding, and visual identity is critical when creating a brand for your business! But why is it so crucial?
Take McDonald's, for example. The well-known fast-food chain has over 38,000 stores worldwide with a net worth of 36.53 billion dollars. In comparison, their brand is worth a staggering 154 billion dollars. This means that the value of their brand is far greater than their net wealth. Who would have ever imagined that a simple yellow "M" would produce such a massive return on investment? This is the perfect example of how your brand has the power to either propel you up or drag you down. Keep this in mind when creating your brand.
What is a brand?
Even marketing and design experts struggle with understanding what a brand is. Some people mistakenly believe that a brand is merely a logo design or a product. Others would argue that a brand is the sum of all customer's perceptions. The truth is that it is so much more. According to branding expert Marty Neumeier, a brand is the result of a customer's gut feeling about a product, service, or company. Your brand is, in broad terms, your reputation.
When it comes to your brand, almost every aspect of your business contributes to its reputation. In other words, brand development is not limited to marketing or advertising, although they do play a role. A brand's development includes customer support, community involvement, packaging, media platforms, and practically any aspect that your client interacts with when experiencing your product or service. Having custom printed boxes can help your client's unboxing experience. Or adding quick response codes to your packaging can help your customers access your online shop. The best QR code generators will allow you to customize the codes to your liking, helping your customers reach promotions and special offers. This means that to have a quality brand, you must define what your brand stands for and emphasize its greatest qualities.
Brand experiences that are impactful, memorable, unique, engaging, and, most importantly, consistent are the best. When a brand is successful, it becomes easily recognizable and elicits the emotions that the company wishes to portray. When we think of Chanel, for example, we think of luxury and decadence. That perception is formed in our minds by more than just the quality of their products. Ad campaigns, high-profile celebrity endorsements, product launches, and in-store interior design are just a few of the factors that contribute to this luxury brand's overall perception. You also build up your brand through visuals and appeals in the interior, using interior design quote memorable and specific to your brand. Creating the perfect perception of your brand can be challenging. This is where branding comes into play.

What is branding?
If your brand is your reputation, branding is the process of establishing that reputation. It is the sum of actions that contribute to the development of an emotional bond between a customer and a company. Simply said, branding is the process of establishing an image that is representative of your company's voice and personality. So, to develop an effective branding strategy, you must first understand your goals, visions, and values.
Part of this may involve refining your visual materials; for instance, if you are using photos of your products or team, you may consider eliminating backgrounds from images. An image background remover can streamline this process, helping to focus attention on the important aspects of your photographs. This, in turn, can strengthen your brand representation in your audience's mind.
Include b2b web design concept when your main focus is business to business relationship, since the sites that operate in this way have a slightly different approach to design.
It is practically impossible to build a successful brand without a solid branding strategy. You must consider how, when, where, and with whom you want to showcase your business. However, it is more than just defining your company's image. Branding is a continual, ever-changing activity. You are branding your company when you select a retail location, an employee, partnerships, a color palette, advertising campaigns, or a social media strategy. Remember that branding can shape reality. It determines how your customers interact with your product or service.
The cornerstone to a successful branding strategy is identifying your brand's market position. What distinguishes you from your competition? Do you consider your business to be luxury or economical? What adjectives best represent your business? Are your products handmade or mass-produced? These are all questions to consider while branding your company. These factors contribute to the creation of a brand experience, or how people perceive and interact with your brand.
A well-executed branding strategy will help you attract new customers, increase the effectiveness of your marketing budget, and even allow you to market your products or services at higher prices. Take, for example, these water bottles…
All four of these companies sell the same product: water. Why does Nestle water cost $0.50 whereas Perrier water costs $2.50 if they sell the same product? As a result of their branding. Nestle is a low-cost brand, whereas Perrier is high-end mineralized water. Just by glancing at the image, you can tell that Perrier and Pellegrino are the most costly brands. This is due to their branding strategies' effectiveness in establishing the desired perception in their customers' minds: that Perrier and Pellegrino are better curated and more "elegant" than the market's mainstream water brands. But why do they make you feel that way?

What is visual identity?

The term "visual identity" refers to a set of tangible elements that collectively form the brand's image. Logos, fonts, photography, iconography, color schemes, commercials, and media platforms are a few examples of these elements. The identity of your brand would be the face of your company if it had one. It's what customers see and experience when they engage with your product or service.
Keep in mind that brand recognition is determined by the visual identity, or "face," of your company. An online business name generator can help you explore several alternatives and come up with original business names if you're trying to create a distinctive visual identity for your brand. These tools can offer creative suggestions to help you find the ideal name that fits with your firm's image.
To be a real representation of your brand, your visual identity must be distinct and consistent. Although your visual identity must be adaptable and change as your company expands, it must stay true to your company's values. Switching from one style to another may confuse or even put off your customers. Make sure that your visual aesthetic is simple to understand and that all of your graphic elements complement one another. An excellent strategy to achieve this is to start with a timeless and long-lasting logo design. For example, consider how ageless Coca-Cola's logo is. It is just as relevant today as it was in 1892 when it was first published.

Even though we can see a clear progression in Coca-Cola's logo, not much has changed, and it has remained faithful to its brand image throughout the years. The goal of your visual identity is to elicit an emotional response from those who come into contact with your product or service. It also informs prospective consumers about the products or services you offer. In a nutshell, a strong visual identity should express what your brand represents and the experience you want your customers to have. Although "brand," "branding," and "visual identity" are distinct concepts, they must operate in unison to attain an eye-catching result.

Here are some examples…
Rihanna began her cosmetics line in 2017 and currently has a net worth of 2 billion USD. Fenty Beauty is a semi-luxurious company known for its all-inclusive beauty products. This company's competitive advantage is that it sells cosmetics for all skin kinds and tones. This inclusivity principle can be seen throughout all of the company's graphic elements.
What does the image above scream if not all-inclusive? They not only represent diverse skin tones and textures, but also all kinds of women. Even though inclusion is a major competitive advantage for this beauty empire, it is not the reason her four-year endeavor has a net value in the billions of USD.  It's because the Fenty brand embodies female empowerment and self-love. Something absent in many other makeup companies that sell an unrealistic depiction of what a woman in the twenty-first century looks like. These naked and candid images make you feel confident to be yourself, which makes you want to purchase their goods.
Meow Wolf is another wonderful example of a business that elevated its branding and visual identity to new heights. This immersive-experience enterprise was founded in 2008 and has raised a phenomenal 158 million dollars from investors. Meow Wolf stakeholders understand that the creatives driving their branding strategy are not fooling around. The objective of Meow Wolf is to create otherworldly interactive art installations that take you to whimsical and imaginative made-up realities. They have established themselves as museum curatorial pioneers, removing the "do not touch" guideline and enabling visitors to explore the space as if they were children on a playground.
Convergence Station, one of Meow Wolf's Instagram accounts, posted this photograph. The quirky colors and mysterious forms of the object we are observing produce a sense of unfamiliarity and, as a result, pique your interest. This is an effective approach for a company that wants tourists to visit their museum.  However, the impact of this Instagram post is due to much more than solely the image.
This is the post's description: "Unstable constructs like this are prohibited in carry-on bags and must be checked. Please familiarize yourself with dimensional laws, as constructs are illegal on some timelines." This generates the impression that you are going to board a train to another realm, which excites spectators wondering what the meow wolf experience is all about. As if that wasn't enough, they also paid people to make up extraterrestrial languages and symbols, and you can find a wide range of people commenting on the postings as if they were from other worlds. This allows them to engage and interact with loyal consumers, convert new visitors into long-term Meow Wolf fans, and keep investors satisfied.
Branding and visual identity are critical in achieving your company's mission. Whether you are a beauty brand, an interactive museum, or anything in-between, it is important to note that many factors go into developing a brand. Investing in some helpful hands with the skills and knowledge to make your brand stand out is never a bad idea! Whether your business is little or large, inexpensive or opulent, keep in mind that although your brand, your branding, and your visual identity are different concepts, when working together you can create magic!

Author Bio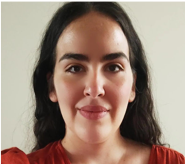 Alejandra Huerta is a cultural manager that has vast experience in teaching and a wide profile in writing, from content creation to ghostwriting. She studied fine arts and has since become a writer, debuting her first publication in 2017.