WFH: How to manage a remote design team?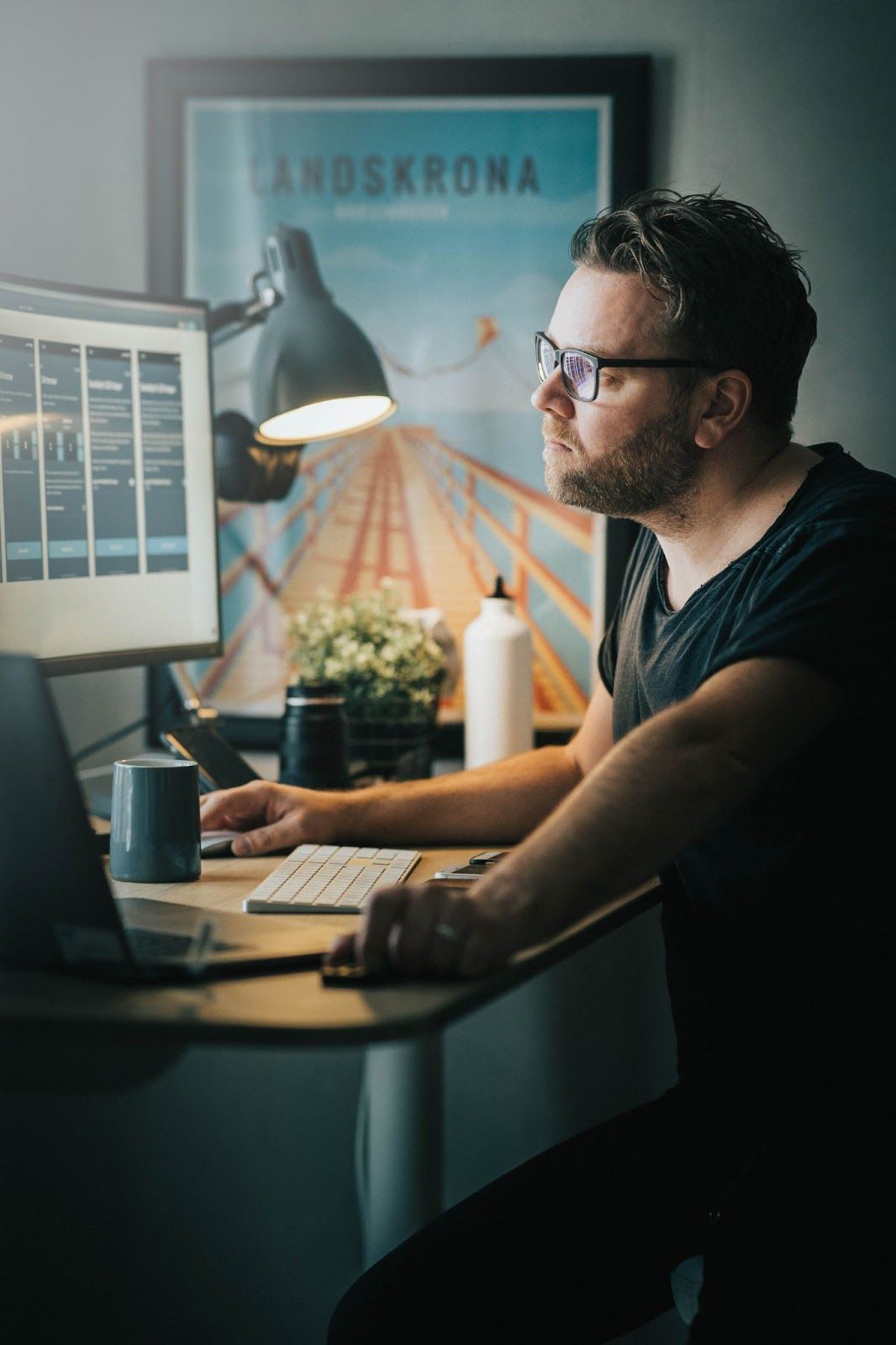 Introduction
The Work From Home trend is here to stay. After the pandemic, many organizations have taken up this trend in different forms- some have embraced it fully while others have been hesitant to permit their professionals to work remotely. Though working from home is cost-effective for everyone, there are specific challenges you will face while working with a fully remote design team.
In the design realm, most tasks require collaboration and intensive communication. Some aspects of remote working could be challenging to implement but not impossible. Here, we'll walk you through everything you need to know about managing a design team remotely.
How can designers work remotely?

It is easy for professionals like coders, writers, analysts, and others to work remotely as most work is done independently. However, design professionals like UX designers, graphic designers, architects, and others require constant communication and interdependence to get things done. Though it can be challenging, many handy tools can simplify project management for design team managers. Once you and your team get familiar with various tools, your job becomes more manageable.
How is remote working beneficial to designers?
Most designers would jump at the first opportunity to work remotely. Here's why-
Work from anywhere- With just a reliable internet connection, a quiet environment, and the required tools and software on your system, anyplace can become a workplace. You could set up your workplace in your bedroom and work just as you would or have a staycation at your favorite beach resort. Working on your terms boosts your creativity and productivity, which could've taken a backseat considering the various unproductive tasks you used to do in an office setting. (Read: cigarette breaks, dealing with nosy colleagues, unproductive meetings, and whatnot)

No long commutes- No longer do you need to get up early to get to work on time or leave from office just in time for the last train back home. While working remotely, you eliminate the long, tedious, and tiring commute you do every morning and evening. Not to mention the thousands you'd save on gas.

Flexible working hours- Though you would need your teammates to be online for meetings and queries, you could give them the liberty to work within a timeframe of their choosing. So even if there's an urgent matter, they could come online when needed to address it.

Excellent work-life balance- As you are primarily working from home, you have the opportunity to spend more time with friends and family. You could start work after dropping your kids to school or after a short jog on the beach. According to a study by AmeriSleep, more than 80 percent of remote workers were satisfied with their jobs.
Common challenges faced by designers working remotely

Though working remotely benefits your team, some challenges need to be addressed.
Collaboration and communication challenges- Considering the collaborative nature of design, there is a vast difference between working face-to-face and working remotely. For example, whenever you need to consult anyone, working in an office means merely going to the person concerned and asking for a solution. On the other hand, working remotely would mean relying more on email, chat, and calls.
As a manager, there could be times when you're bombarded with calls, emails, and chats during an important meeting with the client. Sometimes, your team may be stuck at something, and things may not progress as you want them to.
That's why you have to plan and set deadlines to complete work. You would also need to schedule regular review meetings with your team, both one-on-one and with the whole team, to identify challenges and solve them there and then.
When planning for your team, you have to answer questions like-
What is the client's goal with this project?
What requirements need to be met
What are the potential constraints that could crop up?
Is there anything missing in the project deliverables?
How would you work on feedback from an outsider's perspective?
Even after addressing these questions, there would be times when you'd face unexpected challenges. So you'd need to allocate some time for this too.
Time management & Productivity challenges- Though you can allocate more time to tasks when working from home, there will be times when a specific task will take much longer than expected, especially if you need the assistance of your team for it. In addition, observing each team member's productivity can also be a challenge, as you have to manage texts and emails and make calls regularly from time to time for this.
As a remote design team manager, you would also need to work for more time than your team, as you'd also be expected to review progress and solve any challenges that may arise.
Work-life balance challenges- Remote work may come as a welcome perk for you, but it can become boring considering you don't have the physical company of your teammates or friends from the office. Though you are closer to family and friends, you'd miss the friendly banter in the office café, going out with friends from time to time, and networking with colleagues at work.
If you're swamped with work, your work-life balance will go for a toss as you'd be glued to your computer while your family yearns for you to spend time with them.
6 Ground rules to manage your remote design team effectively

Despite the challenges, you could keep up the morale of your team with a bit of planning and some ground rules-
1. Build a streamlined work structure- Assign each team member their roles and deadlines to complete their work. Put in place some guidelines that'll ensure each team member knows what is and is not expected of them. They should know who to contact in case of unexpected challenges. To make things simpler, assign sub-tasks to each employee to help them manage their work better. Set a timetable to chat/call with each team member to know their work status and challenges that they might face.

2. Create a single library for information exchange-  Designers need a lot of information to complete their work. From the ideation stage, designers need access to various information sources. Having all of that in a single place is a no-brainer. Besides this, your team of designers will need to share mock-ups and other blueprints to complete their work. Therefore, a library of information and blueprints is crucial for saving time, effort, and money.

3. Promote constant communication- Your designers will depend on each other to complete most tasks. This makes communication crucial. We aren't only talking about work-related communication. You should also get your team together for informal chit-chat sessions and discussions on other random topics. That is a great way to bond with your team.
4. Set reasonable expectations- Don't expect too much or too little from your team. Based on their work profile, assign each member a to-do list of tasks to be done within a specific timeframe. If you're working with freelancers or contract workers, get to know how much time they'll need to complete a task and set your expectations accordingly.

5. Use a flexible approach- Working from home can give you the freedom to work on your terms, and the same applies to your team members. Let your team decide when they would want to work. You have to make sure the work is done within the timeframe. If one of your team members is unavailable now, you could message him for a work status update, and the time he'll need to finish the job.

6. Use technology effectively- As a manager, it would be impossible to manage a whole team without the help of technology. For each of the above points, there are tools out there you could use. These include collaboration tools, project management tools, and much more. In addition, use productivity and technical software tools for each work process- this could help you know what's going on in the team and give your seniors a status update as and when necessary.
6 Mistakes to avoid while managing a remote design team

Not communicating well- Communication is accessible when you work face-to-face. With your entire team working from home, there would be times when someone would want to talk to you. Someone would like to give some feedback while you are busy with some work. Just because you have a buttload of work doesn't mean you don't reply to emails, messages, or calls. However small the reason, make it a point to address it. Don't just stick with messages or email, voice and video calls are equally important. You could consider getting your team to use an online communication tool to ease communication.

2. Not scheduling meetings at the right time- As the manager, you need to schedule meetings as and when necessary. For instance, if a new designer is joining the team, schedule a meeting of your team, introduce the new member and discuss how you could use that person's expertise to enrich your team's output.

3. Not organizing team-building opportunities- All work and no play makes Jack a dull boy. Encouraging team-building opportunities in a remote working environment is always challenging, but you could get by with unique solutions. For example, maybe you could get your team to play a video game collaboratively or get your team to a resort to work and play face-to-face for a week. At other times, you could schedule a video call over coffee. The main idea here is to know your team members better and help them relieve the stress at work.

4. Micromanaging everything- You have to give your team the freedom to work at their own pace. Just because they're not working in an office doesn't mean you call them every hour asking for work updates. If needed, ask them to contact you when they're done with the task or if they need guidance during the task.

5. Not giving constructive feedback- Each designer on your team needs to get feedback. After all, no one is perfect. If they've made a mistake, advise them on how not to make such a mistake again or guide them towards the right path. No matter how experienced the designer is, there will come times when he could have done some task in a better way.

6. Not prioritizing emotional well-being- Working against time on a particular task can be emotionally demanding. Each designer on your team needs some time to unwind. For instance, if they've completed one primary task, let them rest for a while or accept requests for short breaks. After all, just like you, your teammates, too, are trying to cope with the new Work From Home environment.

In the end
Though working remotely comes with various perks, you and your team may need time to get used to the new reality. Managing a remote team can be a totally new experience for most of you in ways we'd never imagined. I'm sure following this blog would make you a better manager.

Author Biography-
Dhruv Maheshwari is the founder of Outsourc. He helps brands grow organically through winning content, and in his free time, he is chiseling his fitness goals and traveling around the world.