Why hire a bookkeeper for your business?
Delegate all time-consuming financial tasks to a bookkeeping virtual assistant for better productivity and faster business growth.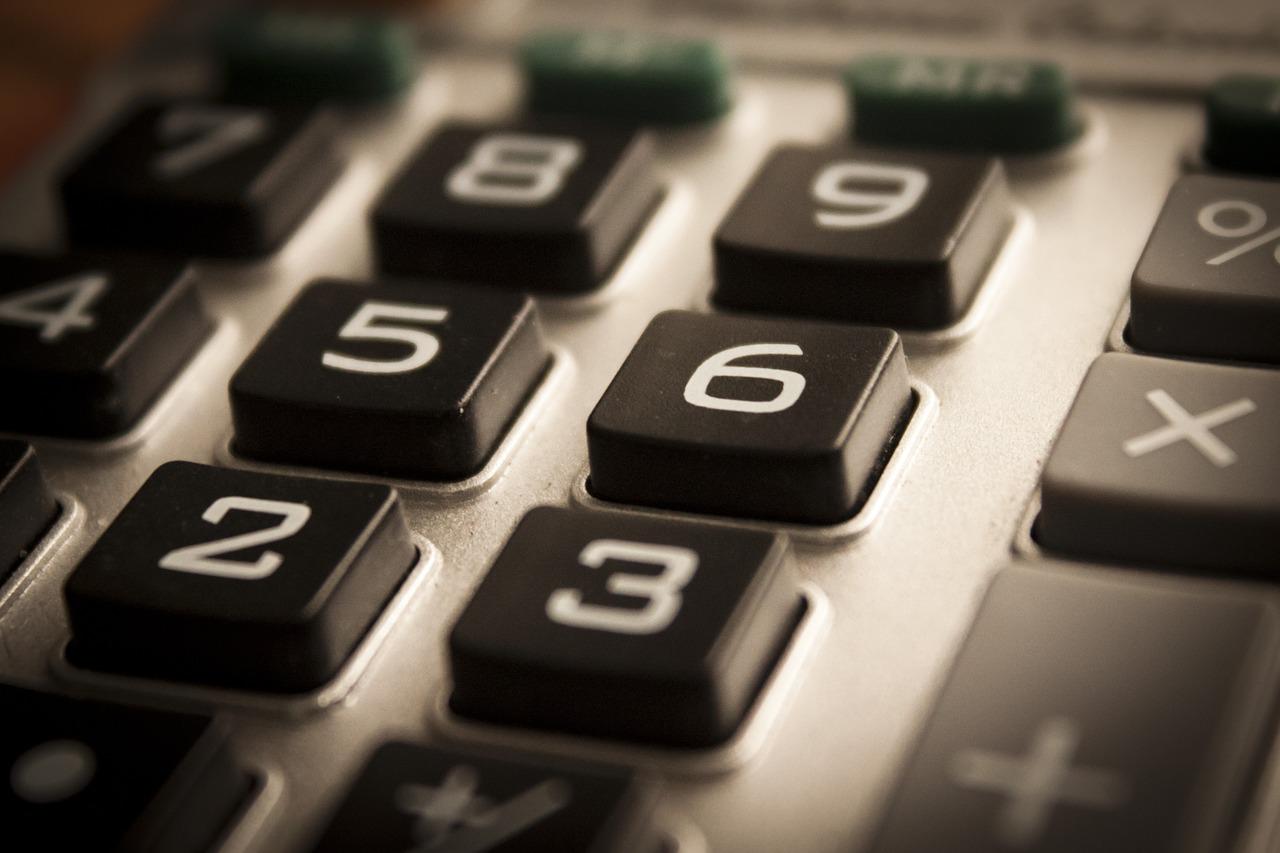 Are you tired of spending long hours crunching numbers and trying to make sense of your finances?
Do you find yourself drowning in a sea of receipts and invoices, desperately trying to keep your small business afloat?
Well, my friend, it sounds like you need a bookkeeper!
Bookkeepers are financial professionals who are responsible for maintaining accurate records of a company's financial transactions. They ensure that all transactions are recorded properly and that the company's financial statements are up-to-date and accurate. Bookkeepers are typically skilled in accounting software and bookkeeping principles and are knowledgeable about financial regulations and reporting requirements.

For small business owners, bookkeepers can be an invaluable resource. In fact, many small businesses choose to outsource their bookkeeping needs to professionals, as it can be a cost-effective and efficient way to manage their finances.
In this blog post, we'll be exploring the many reasons why hiring a bookkeeper might just be the best investment you make for your small business. Plus, we'll be discussing the benefits of outsourcing your bookkeeping needs, so you can focus on what really matters - growing your business.

What can a bookkeeper do?
Confused about what a bookkeeper can do for your business? Here are the tasks you can delegate to a bookkeeper -
Creating invoices - accurate invoicing is essential for timely customer payments, which can be handled by a bookkeeper.
On-time bill payment - ensuring timely payment of vendor invoices and other payables to build business reputation and credibility.
Coordinate with customers on invoicing and other financial issues - a bookkeeper can communicate with customers and notify them about transaction updates.
Sending payment reminders to customers - a bookkeeper can send payment reminders to ensure timely payments.
Making entries for payables and receivables - a bookkeeper can collect and record this financial data and share detailed reports.
Making financial reports easy for you to understand - a knowledgeable and experienced bookkeeper can convert financial reports into a format you can easily refer to and analyze.
Helping with year-end document completion - a bookkeeper can handle tasks such as taxation, financial statements, and balance sheets to save time and legal hassles.
Handling bad or delinquent accounts - a bookkeeping assistant can help with payment follow-ups and timely payments for delinquent accounts.
Assisting with tax submissions - a bookkeeper can keep track of taxes, provide tax advice, and set payment reminders to ensure timely tax obligations are met.
Helping you prepare sales tax reports - a bookkeeper can manage, track, and update all sales reports.
Data maintenance in the software of your choice - a bookkeeper can maintain accurate financial records and recommend the best software for your business.
Preparation of general ledgers - a bookkeeper can identify and record financial transactions in general ledgers regularly.
Reconciling Bank and Credit Card Statements - a bookkeeper can reconcile business bank accounts and financial documents regularly to avoid errors.
12 reasons you need to hire a bookkeeper
Lets you focus on important business matters
A small business requires its founder's attention, including attention to developing the idea into a viable product or service. Hiring a bookkeeper allows you to devote your time to strategy, marketing, funding, and other critical areas that require your attention away from the day-to-day operations of a business.
Keeps you away from things you do not fully comprehend or know about
Few founders have financial backgrounds or even a working knowledge of accounts payable, receivable, and taxes. It is preferable that these aspects of the business be handled by a professional who has taken courses and is certified in these areas.
This reduces the likelihood of errors and issues that could cost you more money. Remember that paying a bill late or forgetting to pay a crucial bill will negatively affect your business credit.
Provides a work-life balance
While you could focus on core business needs while handling everything else in your startup, you will have no time at the end of the day or week for yourself or your loved ones. As a result, you will not be able to maintain the balance that everyone needs to stay healthy and avoid becoming burnt out from their current activities. Hiring a bookkeeper will give you more mental peace regarding the financial aspects of your business.
Saves time
Hiring a bookkeeper allows you to focus on other aspects of your business. A bookkeeper can manage your accounts and finances, giving you the time to focus on your core business activities. This can also help prevent errors that usually occur with DIY bookkeeping, and ensure compliance with tax regulations.
Improves accuracy
A bookkeeper has the skills and experience to ensure that your financial records are accurate and up-to-date. They can reconcile accounts, track expenses and revenues, and produce financial statements that are accurate and reliable.
Provides financial insight
A bookkeeper can provide valuable financial insights that can help you make informed business decisions. They can provide reports that show your cash flow, profits and losses, and other key financial indicators. This can help you identify areas where you can cut costs, increase revenue, or make other strategic changes.
Assists in maintaining cash flow
You might be so busy that you are unaware that some of your clientele still owe you money. Any untimely payments made here could affect the cash flow you require to keep your startup operating smoothly. If you have a bookkeeper working for you, they can monitor this and send out reminders to make sure your cash flow is always as good as it can be. This will also help you when it comes time to ask for more funding because you can demonstrate a positive cash flow that you might not have been able to demonstrate without the help.
Resolves conflicts of interest with any business partners
When there is more than one founding partner, problems may arise because each partner has a different idea of how the money should be spent and how to easily access it. Otherwise, a disagreement might happen that would stop your startup from growing. To prevent partners from simply withdrawing money, a bookkeeper should act as the money's gatekeeper by setting up the necessary approval procedures.
Simplifies tax preparation
A bookkeeper can help simplify tax preparation by ensuring that your financial records are organized and up-to-date. They can also help you identify tax deductions and credits that you may be eligible for, reducing your tax liability. This can save you time and money, and help you avoid costly mistakes.
Helps with financial planning
A bookkeeper can help you with financial planning by providing forecasts and projections based on your financial records. This can help you plan for future growth, identify potential financial challenges, and make informed decisions about investments and other financial matters. By having a clear understanding of your financial situation, you can make more strategic decisions that benefit your own business in the long run.
Helps expand business
If your business is growing, it may be getting more complicated to keep track of your financial records. In such a case, managing your own bookkeeping can be tedious. This is where a bookkeeper can come in handy, helping you to stay on top of things and providing you with the accurate financial information you need to make important decisions.
Solves complex financial transactions
If your business is involved in complex financial transactions such as loans, investments, or multiple revenue streams, a bookkeeper can provide the expertise you need to manage these transactions correctly and ensure that your financial records are accurate.
How to hire a Virtual Bookkeeper?
Hire a virtual bookkeeping outsourcing agency
If you want to streamline your hiring process and ensure you're working with an experienced bookkeeper, consider hiring a virtual bookkeeping outsourcing agency such as Wishup. These agencies typically have a team of bookkeeping experts who are experienced in various industries and can provide you with customized solutions to fit your specific needs. They can also save you time and money by taking care of all the administrative tasks associated with hiring and managing an in-house bookkeeper.
Ask for referrals from friends, family, or colleagues
One of the most effective ways to find a good bookkeeper is by asking people you know and trust for referrals. They might know of someone who has worked with a bookkeeper in the past and had a positive experience. This is a great way to find a bookkeeper who is reliable and trustworthy.
Post on job boards or social media
Another option is to post an ad for a bookkeeper on job boards or social media platforms. This can help you reach a wider audience and attract qualified candidates. Be sure to include a description of the job responsibilities, qualifications, and experience required.
3 reasons why you should outsource bookkeeping
According to a 2019 study, 89% of small business owners claimed they prefer virtual accounting and bookkeeping advisory services. Let's look at the top 3 reasons most business owners prefer outsourcing their bookeeping tasks.
Access to Expertise: Outsourcing bookkeeping provides you access to a team of experienced and knowledgeable bookkeepers who specialize in this area. These experts are equipped with the latest accounting software and techniques, which ensures that your small business finances are accurately tracked, recorded and reported.
Time-Saving: Outsourced accounting services saves you time as you no longer need to spend hours tracking your finances, and can instead focus on growing your business. With a professional bookkeeper, you can trust that your finances are being handled by professionals, leaving you with more time to focus on other aspects of your business.
Cost-Effective: Outsourcing bookkeeping can be more cost-effective than hiring an in-house bookkeeper. When you outsource, you don't need to worry about the cost of recruitment, training, or payroll taxes. Additionally, outsourced bookkeeping services often offer competitive pricing structures that can be tailored to your business needs and budget, making it an affordable solution for small and medium-sized businesses.
Hire a Virtual Bookkeeper from Wishup for some incredible benefits!
AccountingToday, in its report, states that 74% of startups and small businesses in America do not hire full-time, in-house accountants or professional-level accounting services. This is because they want to cut costs and also save themselves from the hassle of managing more team members. Hiring online bookkeeping services from Wishup can solve both these problems and more.
Skilled and Experienced Bookkeepers: Wishup's virtual bookkeepers are pre-trained experts in over 70+ tools, meaning they have the necessary skills and experience to handle your bookkeeping needs efficiently and effectively. This saves you time and money on training new employees or hiring someone with less experience.
Quick and Efficient 24-hour Onboarding Process: Wishup's 24-hour onboarding process ensures that your virtual bookkeeper is up and running in no time, with minimal disruptions to your business operations.
Personalized Support from an Account Manager: With Wishup, you get a dedicated account manager who will work with you to ensure that all your bookkeeping needs are met. This ensures that you have a single point of contact for all your bookkeeping needs, making it easier to manage your finances.
Risk-Free Trial to Ensure Satisfaction: Wishup offers a 7-day money-back trial, allowing you to test their services risk-free. This means that you can try out their virtual bookkeeping services to see if they are a good fit for your business before committing to a long-term contract.
Hassle-Free Replacement Policy: Wishup's instant replacement policy means that if for any reason you are not satisfied with your virtual bookkeeper, they will be replaced immediately, with no questions asked. This ensures that you always have a reliable bookkeeping service that meets your needs.
Work with top 0.1% Global Applicants: At Wishup, we pride ourselves on working with the top 1% of bookkeeping applicants. Our rigorous screening process involves multiple rounds of interviews and assessments to ensure that we only hire the best bookkeepers.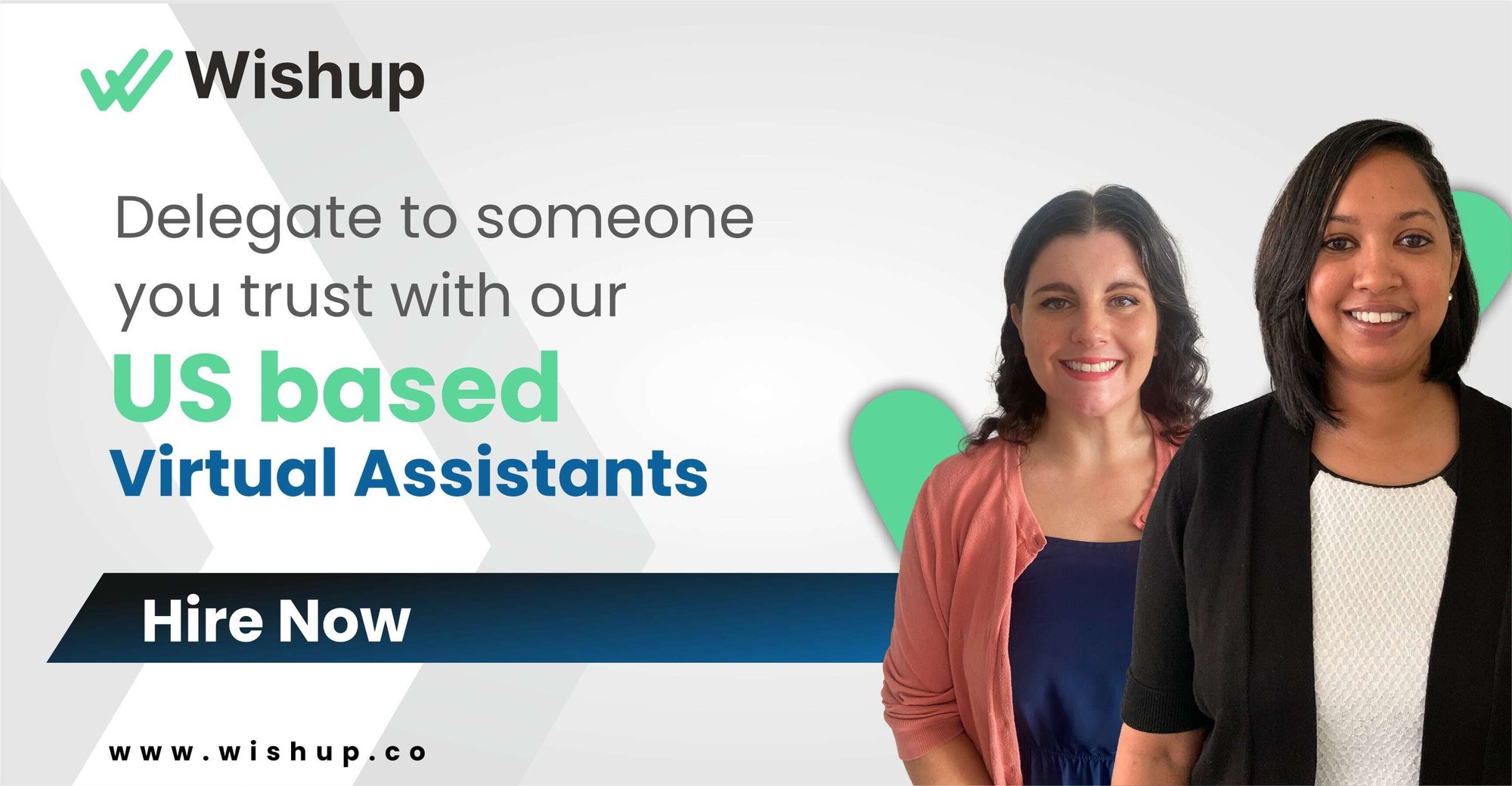 Save time and make processes efficient with Virtual Bookkeeping Services
We hope this article has been informative and helpful in understanding the importance of bookkeeping and the benefits of outsourcing bookkeeping services.bookkeeping is an essential part of any business, regardless of its size or industry.
Accurate and timely bookkeeping ensures the financial health of a business and provides valuable insights for decision-making. Hiring a bookkeeper can be a game-changer for small business owners, as it saves time, effort, and money in the long run.
This is how you're going to feel with your books maintained:
To know more about the value a virtual bookkeeper can add to your business and help you grow, schedule a free consultation with Wishup or mail us at [email protected].
FAQs related to Why Hire A Bookkeeper
What is the use of bookkeeper?
A bookkeeper is responsible for maintaining and organizing financial records in a business. They maintain accurate and current financial data, which is essential for decision-making and complying with regulatory requirements. They record financial transactions, reconcile accounts, produce financial statements, and ensure that the data is accurate and up to date.

What is special about bookkeeper?
A bookkeeper is unique because of their meticulous attention to detail and ability to maintain the accuracy of a company's financial records. They act as the foundation of financial operations, assisting organizations to maintain financial organization, compliance, and the capacity to make wise financial decisions.