15 Apps and Tools To Help Managers Track Remote Work Productivity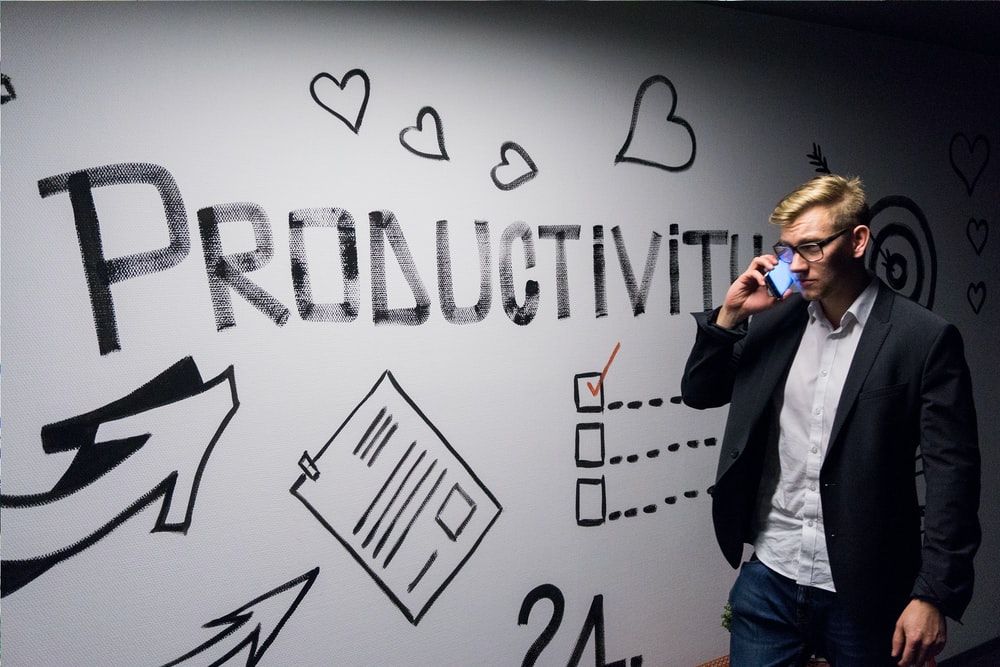 Before 2019, if you told someone you were working remotely, it was not even considered a real job. The concept of working remotely outside of office space was almost unheard of and unaccepted. However, the ongoing pandemic has forced companies worldwide to switch to remote working overnight, which has been quite difficult.
It was something entirely new for many businesses. Still, the transition was easy because, although rare, remote work was already a successful working module for some companies, who have mastered virtual management through online apps and tools.
Fast forward to 2021, where even multi-billion dollar companies like Apple and Microsoft have adapted to a hybrid working model and have proven that employees can still be productive while working out of the office, with the help of a few accessible and user-friendly apps and software.
Things To Consider While Choosing Remote Working Tools
Presently, there are hundreds of remote working tools available at our disposal, but how do you know which is the right one for your business? Some of the critical factors to consider while searching for an online
Easy access
The foremost thing to consider while choosing an online team management tool is accessibility. Every employee should be able to access the software from anywhere in the world. Fortunately, thanks to SaaS (software as a service) models, most remote working applications are cloud-based and can be easily downloaded. In addition, most of these apps are available on mobile phones as well.
Effectiveness
Before investing in a remote working tool, understand the reason you require one. What purpose will it serve - communication or overseeing or projects? Employees will only find a tool useful if it helps their job effectively.
User-Friendly Design
While not everyone in your office might be a tech wizard, every employee needs to become fluent with these online management tools to use them effectively. So you must choose a software that everyone can get familiar with comfortably and one that doesn't require too much training to get accustomed.
Cost
It goes without saying that money is a significant deciding factor, especially with small business owners and start-ups. So while it's worth investing in software that will improve the quality of your remote work, it's also vital to ensure that it doesn't burn a big hole in your pocket.
Why Use Work From Home Remote Management Tools?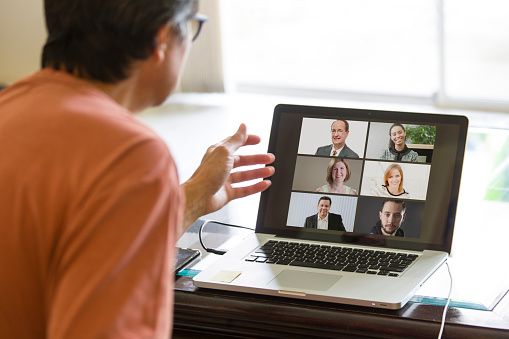 Managing employees is no easy task, especially in a remote setup, whether a large company or a small business. Therefore, having a proper system of communication between employees and a way to oversee the status of each project can help you stay on top of things better. There will also be better transparency between you and your employees and more accountability.
Taking the time to conduct research and choosing the tools to improve work from home conditions for you and your employees will ensure more productivity and an overall positive work environment, even in a remote setup.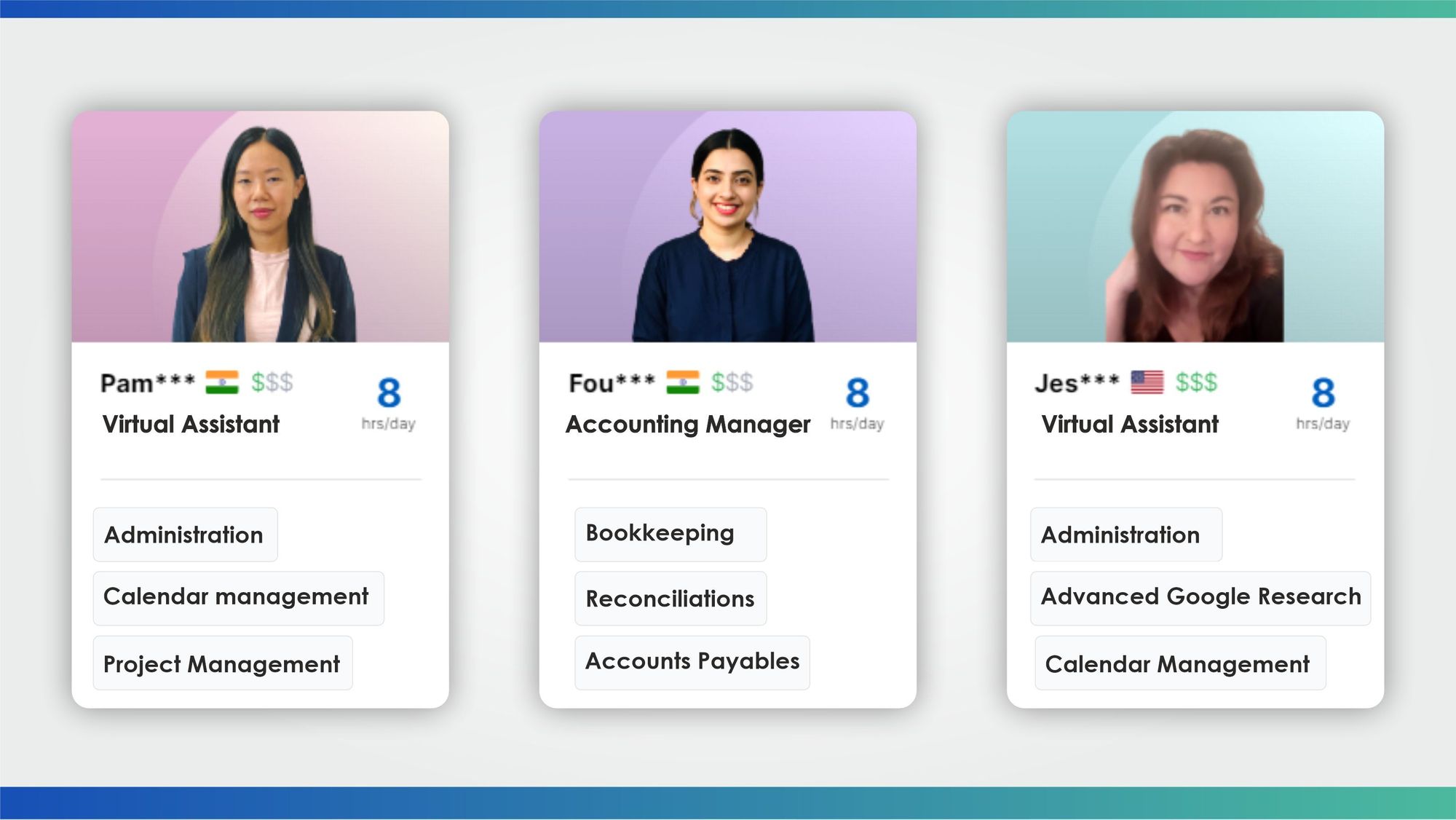 The Best Remote Work Tools in 2021
Depending on the work style, strategies, and the level of dependency on online tools of your business, we have divided the best tools available into different categories to make your search easier.
For Project Management
Having a steady project management system will help save time sending follow-up emails, maintain transparency, and keep everyone involved in the project in the loop throughout the project duration.
Wrike is an accessible project management tool that lets you streamline your projects, customize workflows, set timelines and deadlines, and prioritize tasks based on their importance. They have both free and paid plans that offer different ranges of services. Their plans start at $9.90 a month.
Proofhub is used by management that wants everything handled within one software. They enable seamless communication within teams and with clients as well. Other features include online editing, proofreading, chat to provide feedback, and centralized project management from anywhere in the world. They have a free trial period to test out the app and plans starting at $89.
It is a powerful, intuitive, and highly visual management tool that lets you schedule, plan, and oversee the progress of your projects. Instagantt enables you to create sub-tasks, customized templates for individual projects, and a way to acknowledge milestones and other notifications.
If your business relies heavily on promptly meeting deadlines, then you will find this tool highly effective. They have a seven-day trial and plans that start for as little as 5$ a month.
For Team Communication
Slack is becoming the most commonly preferred communication tool among companies for how convenient and easy-to-use it is. Slack enables you to create different channels for different teams and has one-on-one chat options to eliminate unnecessary clutter of messages.
Slack also can be integrated with third-party software such as Salesforce Chatter and Google Drive, so you can access files easier. They have a free plan, which is good enough, but you can also opt for their premium plans that start at 5$ a month.
Krisp is a highly effective tool for communication that helps eliminate background noise during meetings and calls to avoid any distractions. That helps ensure that communication is clear on both ends and helps save time fixing communication errors that employees face during meetings.
If your business heavily relies on spoken communication between team members, this is the perfect tool for you. They do have a free plan and paid premium plans that start at 3$ a month.
Microsoft Teams is a convenient communication tool through which you can send messages and have video meetings, including group calls and one-on-one chats. It is a great way to make sure your team is connected at all times. Microsoft Teams is free software and is also available with premium features like Microsoft Office starting at 9.99$ a month.
A platform that probably became the most popular during the ongoing pandemic is Zoom. In March 2020, Zoom saw over 200 million meeting participants daily, and the number has increased in the later months. It is excellent software, especially for large teams, as it allows video conferencing with up to 1,000 participants, making it ideal for webinars and company-wide meetings. In addition, the fact that this is a free and efficient tool makes it such a success among businesses.
Chanty is a team collaboration app aimed to boost team productivity. Chanty offers a built-in task manager with the Kanban board, allowing you to create messages, assign a team member, set a due date and a task priority. Audio and video calls let you reach out to the team or individuals with high quality audio and video calls with screen sharing. Chanty's Teambook is a single hub for organizing tasks, conversations, pinned messages, and all the other content you share.
Blink is an all-in-one employee communication app that provides a solution for frontline workers and remote employees to stay connected to their organization. It improves the employee experience in meaningful, everyday ways, giving employees mobile access to the communications and applications they need to do their job and feel part of the company.
This creates a culture of productivity, retention and collaboration, where the frontline is engaged, gives feedback and feels valued. Key features include a personalized feed, one-to-one & group chats, file sharing, employee hub & directory, employee recognition, and integration with hundreds of other workplace systems. With features like these, Blink provides everything that's needed to engage your remote workers with a modern work experience.
There are four available pricing plans, ranging from the basic Essential plan starting at $3.40 per person per month, through to the Enterprise Plus, suited for large organisations. Full details of the pricing are available on request on the Blink website.
For Document Sharing
Google Drive has been around for many years and has proven to be a highly efficient software for sharing documents, photos, and videos. Their data storage policies are very secure, and you don't have to worry about the safety of your information. You also have complete control over who can access and make changes to your documents. Drive is free up to 15GB, and different plans start from 8$ to expand your storage.
Internxt is a cloud service built on blockchain and encryption rendering all of your files safe, private, and secure. You and who you share with are the only ones who ever see your files. Perfect for storing sensitive information, the service works on all devices and lets you put a limit on how many times a doc or photo can be accessed. A free 10GB plan is offered and plans with more storage start at $1.15 a month.
Dropbox lets you centralize content which makes team collaborations easier than ever. You can also store files and share them with your team later, making working remotely more convenient. Free trial plans are available, and premium plans start at 20$ a month.
Microsoft One Drive is convenient for remote teams because it's easily accessible from any kind of device, whether it's PC, mobile, or tablet. You can also download files and access them offline. In addition, they have premium plans offering 1TB storage starting at 9.99$ a month.
For Time Management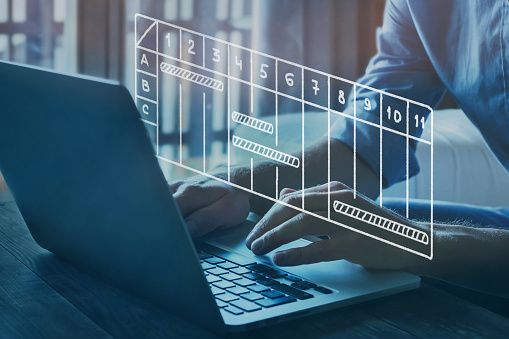 TimeCamp helps keep teams and projects synchronized and updated at which stage of the project every team member is, which saves managers time having to follow up with every individual employee. For teams that rely on having timesheets for each particular project, TimeCamp is a very resourceful tool. Their professional plans start at 10$ a month.
It is a user-friendly remote team tool with real-time tracking so that you can see what individual employees are working on and ensure they stay productive. Toggl is compatible with all systems, and their premium plans start at 20$ a month.
Time Doctor is a time tracking software used for productivity management, project management, time tracking, and more. Big and small businesses use it to ensure maximum efficiency and productivity from all team members, making them more accountable for their daily activities. It can generate weekly and monthly working hour reports and create payslips accordingly.
For Scheduling Meetings
10to8 is a brilliant remote working tool that lets you schedule all your appointments online and run your business smoothly from a remote setup. Sharing updates, ideas, and other project-related information become easy with this convenient tool. It also allows you to communicate with clients and easily schedule bookings and appointments. They have a premium plan that can hold up to 100 appointments a month, starting at 9$.
For App Integration and Collaboration
This digital software allows you to connect multiple apps for seamless integration of apps and automate tasks. They are associated with over 2,000 tools and help automate everyday tasks and save business owners time and human resources. It's an easy-to-use software with an elaborate dashboard that lets you track different projects simultaneously. They have both free and paid plans starting at 19.99$ a month.
Integrately has revolutionized automation for non-techies! It helps you seamlessly connect over 1050+ apps to simplify and streamline your business processes. You get the convenience of a user-friendly setup with millions of ready-to-use 1-click automation templates. A powerful automation builder helps you effortlessly create custom automations in a flick. Worried about support? Don't be! Enjoy  with quick response times. Furthermore, a dedicated automation expert is ever-ready to build automations for you at no extra cost. Starting at only $19.99, Integrately offers you unbeatable value. Say goodbye to hidden charges and embrace a higher task limit, surpassing other integration platforms. Sign up for a free trial today!
Managing a remote team doesn't have to be an intimidating or time-consuming job.
Making the most of technology and online tools available at our disposal can help an office run more efficiently and systematically.
The shift to work from home module has been a positive one for many companies and has even shown a 7% increase in productivity, whether working with remote employees or freelance virtual assistants. We hope you found this article informative and use these productivity tools for remote employees to improve the quality of management in your workforce.
If you are looking to shift to a remote work module and hire a virtual assistant from Wishup, click here for a free consultation or drop us a mail at [email protected].