It's not easy, being a virtual assistant!
The complexities and follow-ups required to complete varied tasks need concentration, dedication, and tremendous patience.
Virtual assistants need to give their 100% each time to ensure the best results for their clients.
Luckily, help is on hand to help virtual assistants professionally manage their tasks while maintaining high-quality work levels.
We refer to the virtual assistant software tools available for free online (well, most of them are). These tools can help virtual assistants complete their tasks, be it graphic designing, managing appointments, communicating with clients, or generating sales leads.
Experts develop these software tools to use with ease and simplicity. You can start using some of them within a few minutes of onboarding and registering your preferences.
To make it easier to select the best software tools, we have classified them into different categories.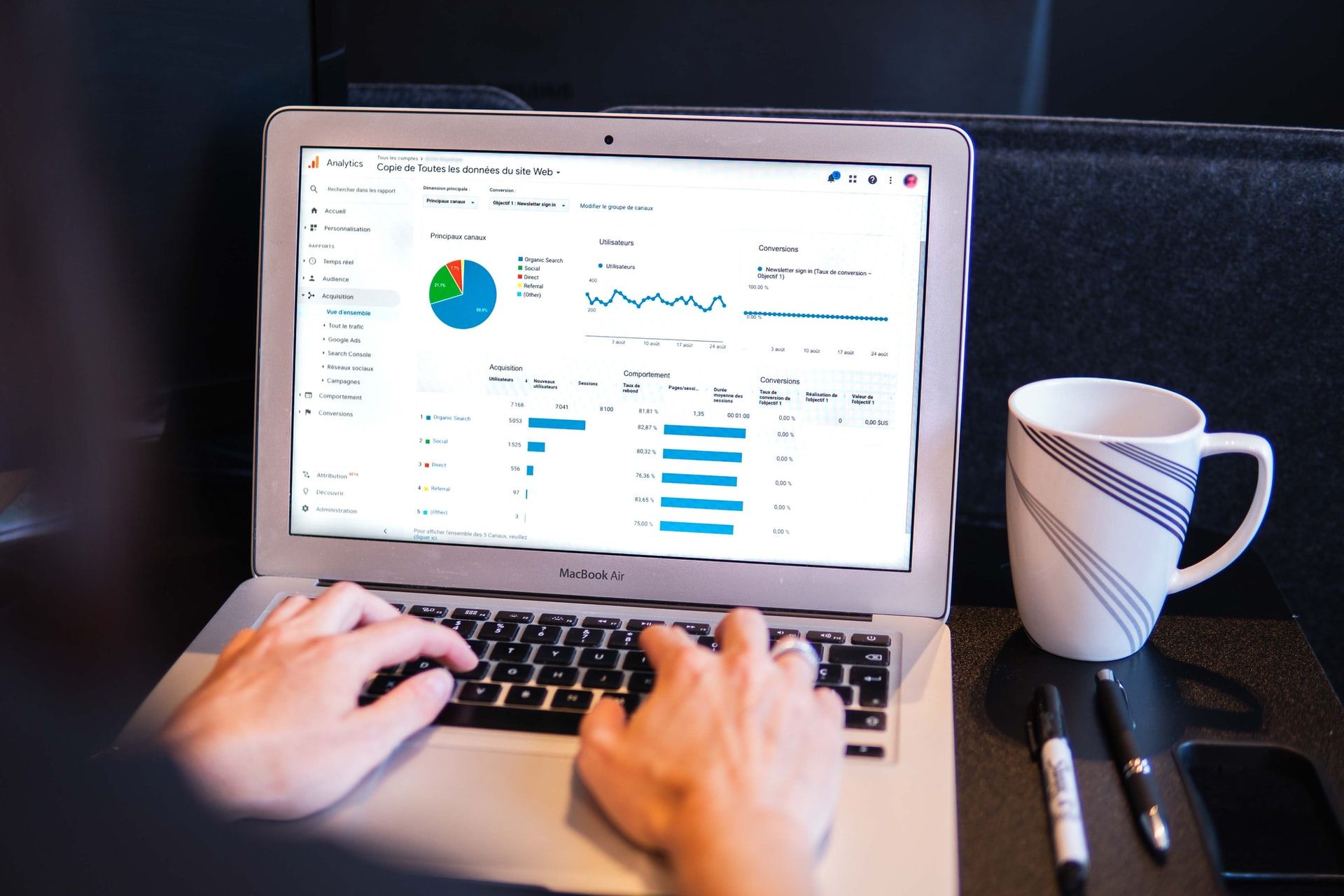 While this is not a comprehensive list of all the software tools available for virtual assistants, it definitely aims to be the go-to list when you are looking for assistance in managing your workload better.

Communication
When it comes to communication, all lines need to be open.
Good communication is an essential factor when it comes to delivering high-quality work consistently. Clearly, understanding your client's expectations and the output required is half the job done.
As a remote working professional with over three years of experience, I can vouch for these apps to help you bond with your client and deliver high performance.

Slack
Popular with start-ups and small businesses alike, Slack is gradually becoming the preferred means of communication among teams that work remotely.
Designed as an alternative to email, it has more than 750,000 active clients.
Channels are one of Slack's best features as it helps companies create groups around a particular topic, and communicate about them, without the need to clutter the main chat room.
You can also use it for file sharing, video calls, and communicating directly with the key persons in the client's organization.

Flock
Promoted more as a collaboration tool, Flock has some great messaging features that make it perfect for communicating and collaborating with your client on different projects.
It is ideal for situations wherein you need to interact with multiple cross-functional teams on different projects.
You can also easily integrate Flock with third-party apps to enhance your productivity and organize all your work in one place.
With Flock, you can send voice notes, create to-do lists, and even set reminders for tasks. It also offers seamless file sharing and video conferencing with screen sharing facilities.

Social Media Management
Effective social media management is the key to your client's growth.
As a virtual assistant, social media management tools can help you:
Plan & schedule social media posts well in advance
Analyze the performance of individual posts & hashtags
Reply to comments, and messages from your social media followers
Save time while sharing your posts on different social media profiles
While there are many social media tools around, the best of the lot are:

Hootsuite
Hootsuite not only helps you automatically schedule your post at the best time but also helps you analyze your top-performing content with personalized insights on why it's working.
Its Inbox feature helps you reply to customer comments across different social media profiles through a single screen.
You can easily monitor all the trends, hashtags, and brand mentions through its customizable dashboard. Hootsuite also helps you plan, schedule, and collaborate with your client's team on content creation through a single dashboard.
What makes Hootsuite very useful for a virtual assistant is its vast resources library on different topics related to social media management.
You can also master new social media tools and get certified in them through the Hootsuite Academy.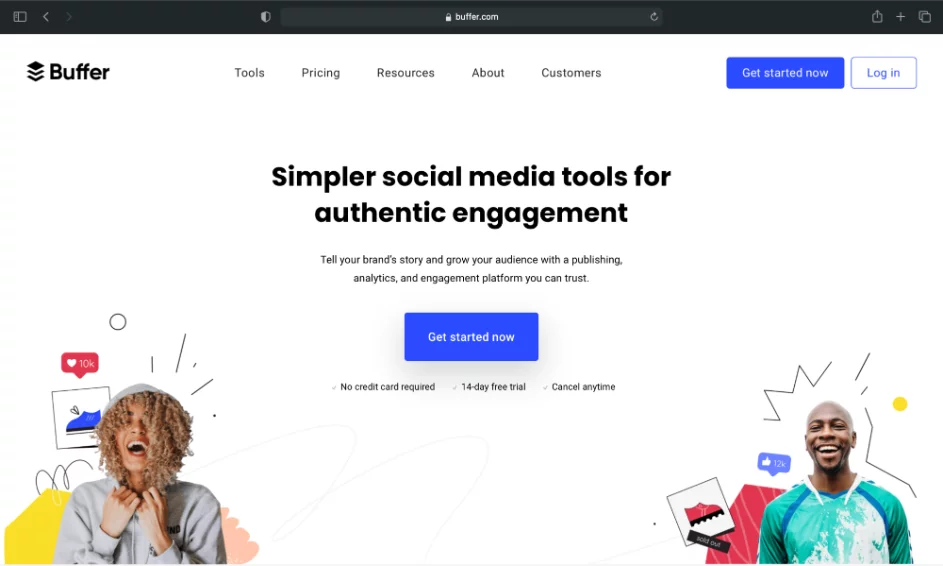 Buffer
A comparable competitor to Hootsuite, Buffer too is a popular tool for social media management.
It is an intuitive and affordable platform to manage all your social media profiles from a single place and share the content you create across them.
Trusted by more than 160,000+ small businesses worldwide, it helps virtual assistants measure their social media performance through its social media analytics tools. The best performing posts can serve as a benchmark for future posts & activities.
Team collaboration, easy scheduling, and faster engagement tools make Buffer indispensable for many virtual assistants. You can even use it to share content with your client and seek his approval before you post it online.

Post Planner
Designed to boost your content across various platforms, Post Planner is popular with more than 200,000+ businesses for scheduling posts, saving time, and increasing engagement.
It is also one of the most economical, social media tools, with subscriptions starting from just $3 per month.
As per a study conducted by Post Planner, posts published through it got 510% more engagement. That makes it the best choice for companies who rely on social media posts for brand awareness and generating leads.
Its automatic scheduling feature schedules and delivers posts at the best time so that you don't have to worry about the best times to post and spamming your followers.
You can also automatically recycle your posts without any extra effort.
Go for it if you need a reliable social media post manager.
HopperHQ
With its simple and productive social media management tools and features, HopperHQ is a favorite by marketing managers.

The number one priority for this platform is planning for social media since it allows businesses to better organize and determine what content is the most engaging. The special Content Calendar provides a drag-and-drop option which saves time and energy for managers.

This UK based platform provides social media services to 1000 costumes from 55+ countries. It helps clients create and share relevant content to increase social media engagement and boost followings.

Simplicity, accessibility to several social media tools at once, and team collaboration make HopperHQ the perfect spot for all business activities around platforms such as Facebook, Instagram, Twitter, and more.
Project Management
"Being a project manager is like being an artist; you have the different colored process streams combining into a work of art."
No one appreciates the skills of project management and being organized, more than a virtual assistant, thanks to the multi-tasking efforts they need to put in managing their clients.
Having the best project management tool at your disposal makes the job a bit easier, so here are a few of the tools we recommend.

Trello
Collaborate, manage projects and increase your productivity levels with this colorful project management tool that you can customize as per your needs.
What works for Trello is its flexibility in creating and managing teams and the ease with which you can delegate, rotate and shift tasks among team members.
It also offers third-party integration with most popular apps such as Slack, Dropbox, Zapier, etc.
It is a personalized tool that you can use to scale up from 2 to 2,000 team members anytime.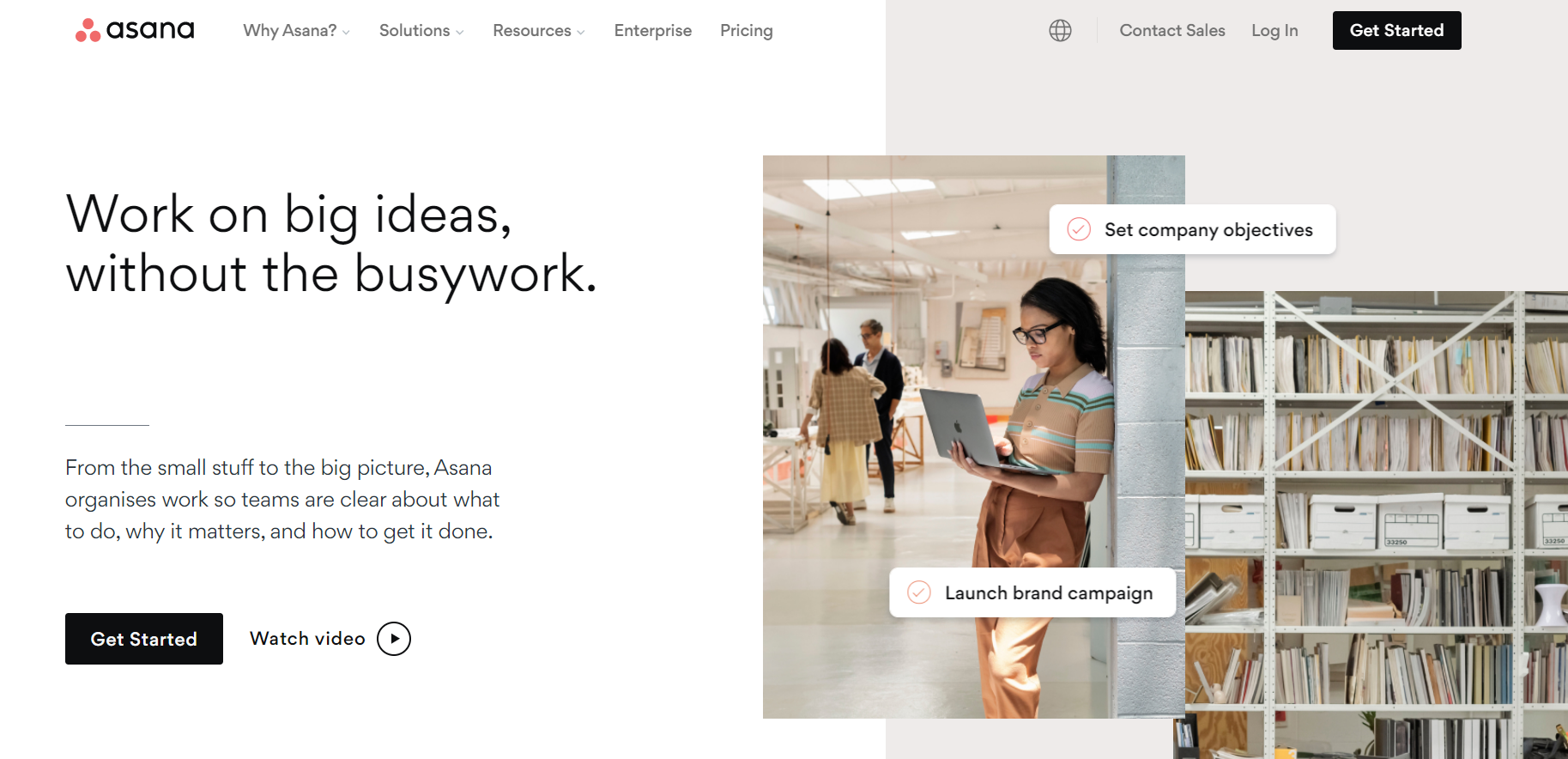 Asana
Be in control, always, with this intuitive project management tool.
Designed to help you easily collaborate, share ideas and get work done Asana, is based on drag and drop technology for ease of use.
Its timeline feature is a great addition, as it helps you look at the bigger picture and see which tasks are dependent and overlapping over others.
Asana also offers a secret project feature to share the details of a project with only selected members, helping you maintain project confidentiality.
What makes it immensely valuable to virtual assistants is its free plan, wherein you can add up to 15 team members completely free.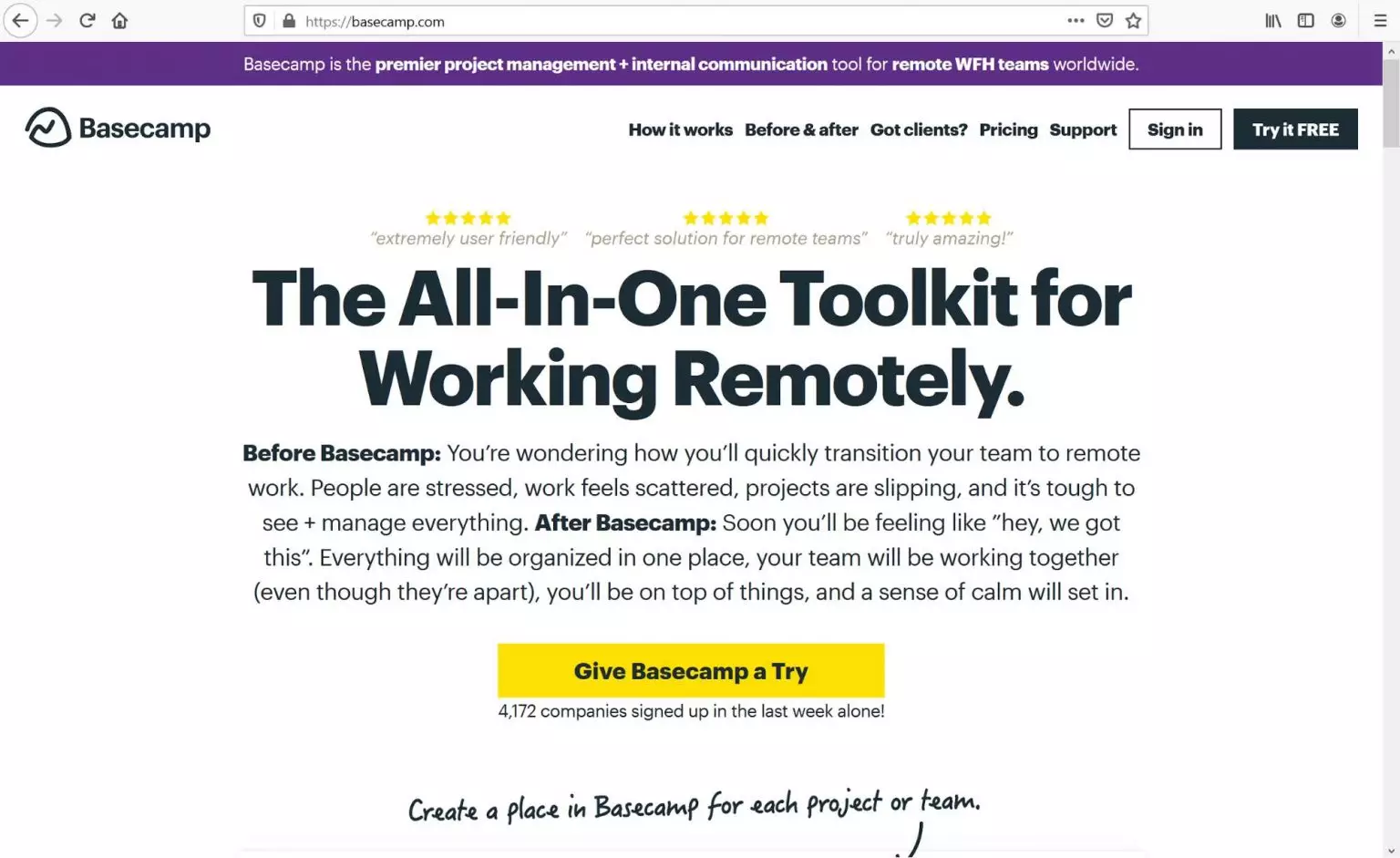 Basecamp
No project management tools list can be complete without mentioning Basecamp due to the multiple features it offers to help virtual assistants work remotely.
Designed to help the teams work remotely, it lets companies organize everything in one place so that there is no going back and forth over small details or searching for important files.
You can access Basecamp over the web and even your Android or iOS phones, tablets making it convenient to stay connected and on top of things all the time (well, almost).

Graphic Designing
If you aspire to be an excellent professional virtual assistant, make sure you have basic graphic designing skills.
It's a definite plus on your resume and will help you get the most coveted virtual assistant jobs.
Thanks to the availability of many cloud-based graphic designing platforms, you don't need to struggle like the earlier days to churn out eye-catching designs. Instead, a basic sense of design will help you go a long way with them.
Here's the best of the lot, from the many online graphic designing tools available online.

Canva
Canva is to virtual assistants, what MS Word is to writers. An indispensable tool that they will spend hours with every day.
You name the document Canva has a design template ready to use for it. From resumes to stunning presentations, logo designs, newsletters, and posters, Canva has it all and more.
The drag and drop editing features, a vast library of templates, a diverse collection of images and graphics make Canva suitable for beginners and professionals.
Avoid it at your own risk.


PicMonkey
Promoted as a photo editing tool with stunning filters and effects, PicMonkey is much more.
A perfect brand identity tool, you can also use it to create logos, watermark your images, branding kits for sharing among team members, and also design stunning Facebook & Instagram posts.
With a collection of 9,000+ graphics and textures, 1,000s of templates, hundreds of fonts, and easy access to stock images from iStock, Getty, UnSplash, and Pixabay, PicMonkey is a worthy competitor to Canva.

Pixabay
While Pixabay is not a graphic designing tool, it ranks right up with the tools every virtual assistant should have or be aware of for designing social media posts.
Pixabay offers an impressive collection of HD quality images & videos that are royalty-free to use for all your creations.
You can look up images based on specific themes, alignments and layouts, colors, and even images, with no people in them.
Its user-friendly interface is easy to use, and you can start downloading images within 2 – 3 minutes of signing up.

File Sharing & Storage
As a virtual assistant, you need a seamless system to share the files and designs you create with your client.
That is especially important if the file sizes are too big to be sent through email.
The two industry-standard file-sharing tools I recommend are:

Dropbox
One of the pioneers in file sharing and storage, Dropbox was the default file sharing tool for everyone till Google Drive came along.
The easy upload, collaboration, and sharing features of Dropbox have made it very popular among enterprises.
While the free Dropbox Basic plan offers up to 2GB of free storage, you can opt for a paid Standard plan for $12.50 per month and get up to 5TB storage space.
You can also integrate Dropbox with third-party applications such as G-Suite, Slack, Trello, Asana, Zoom, and Office 365.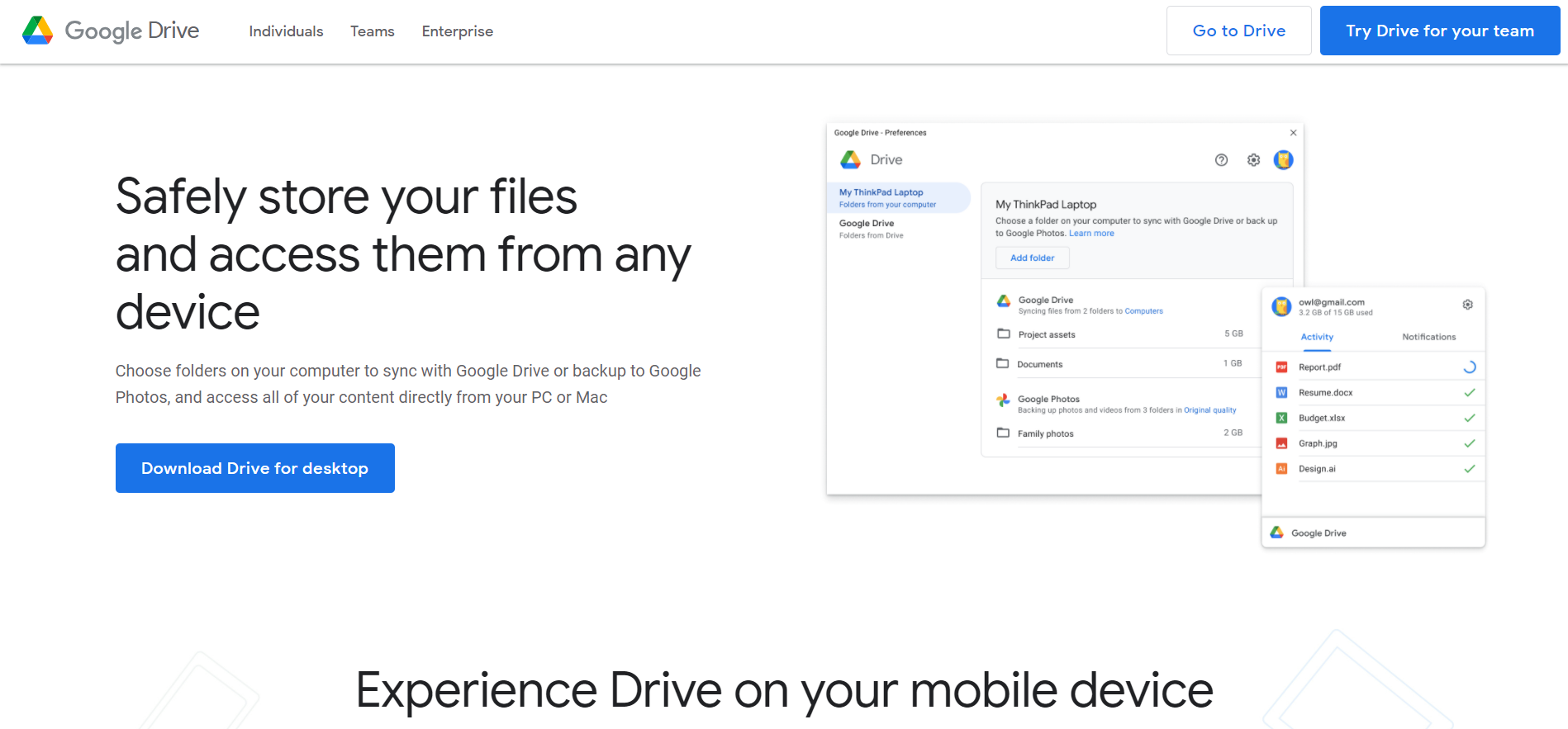 Google Drive
Part of Google's G-Suite platform, Google Drive is the convenient and fastest way to collaborate with your clients and co-workers on documents and spreadsheets you create.
Being fully integrated with Google Docs, Sheets, and Slides, you can share and edit files with a single click.
With Google Drive, you can also quickly and securely store your files, sync them with your computer and access them from any device.

Time Tracking
"Time is the scarcest resource, and unless it is managed, nothing else can be managed." - Peter Drucker
As a virtual assistant, everything that you do depends on how efficiently you manage your time.
While multi-tasking may help you get the best output within a short span, it pays to keep an eye on the clock, especially when you bill clients by the hour.
The best time tracking tools are those, which are the simplest to use with minimum fuss.

Clockify
A completely free time tracking tool, Clockify lets you add unlimited users to track work hours across multiple projects.
With two different time tracking options, the simple-to-use interface makes it a must-use app for virtual assistants.
Using Clockify, you can track productivity, attendance, and billable hours on one single dashboard and time tracking sheet. You can also set hourly rates and create invoices on the go as you work on multiple projects.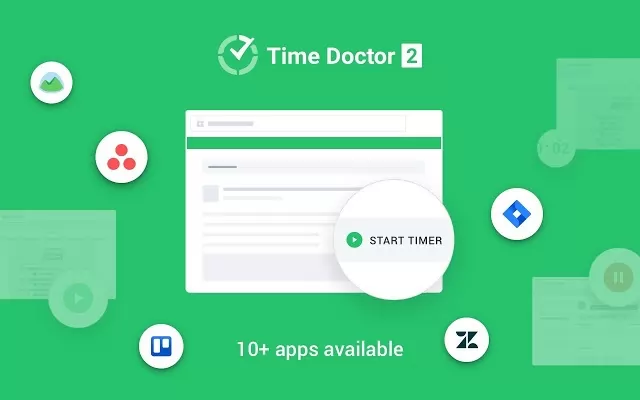 Time Doctor
Designed for both clients and virtual assistants, Time Doctor helps you record and analyze your work hours so that you can get the maximum output from them.
You can also create project-specific reports with Time Doctor and share them with your clients with just a few clicks.
Time Doctor can also be used on Android mobiles to track your work activities while on the move.

Bulk Emailing
Given that most small business owners hire virtual assistants, i.e., focusing on the organization's growth, don't you think you need to lend a hand too?
One way you can help in growing your client's business is by generating business leads and engaging with customers through emails. Managing email campaigns is also gradually becoming an integral part of a virtual assistant's duties.
To meet your client's growth objectives, we share a few email marketing tools that will help you create a win-win situation for them.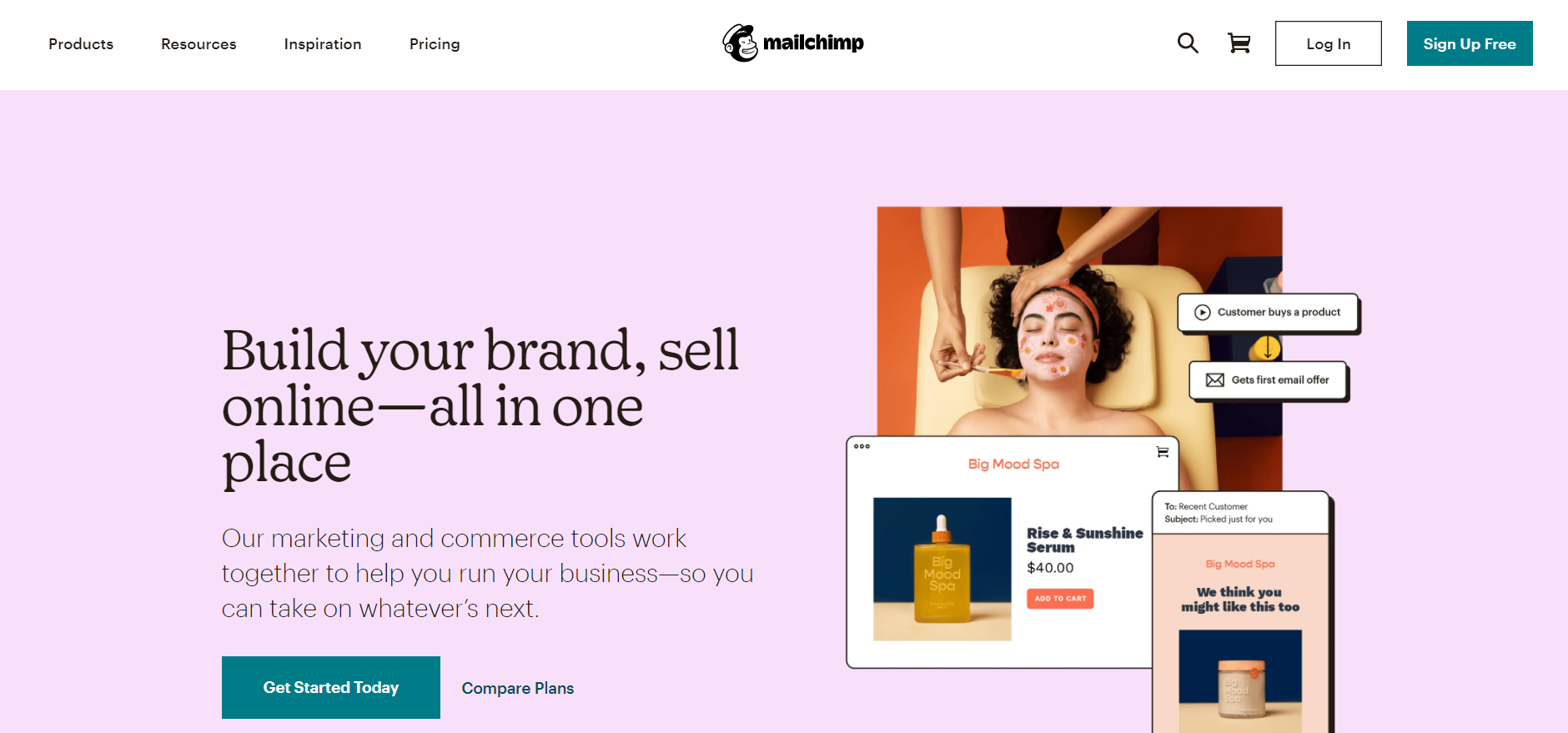 Mail Chimp
One of the earliest and trendsetting email marketing companies, with its forever free plan, Mail Chimp, is the popular choice for planning and sending bulk email marketing campaigns.
Mail Chimp has gradually grown from being only an email services provider to a completely integrated marketing platform that you can use to create landing pages, survey forms, social media posts, and more.
It also features an AI-powered Creative Assistant that can generate custom designs for your brand within minutes.
Automatic marketing, comprehensive insights, audience management tools, and detailed analytics are some of the ways Mail Chimp can help you become the next marketing champion.

Sendinblue
While Mail Chimp is the industry standard for email marketing campaigns, the free template and design options available on it are limited, and so is its customer support.
Sendinblue has identified these gaps and has focused its services on providing a more comprehensive and complete intuitive solution to email marketers.
It also has an intuitive customer support team that proactively interacts with you to get you up and running with your email campaigns at the earliest.
Along with email marketing, it also offers SMS marketing, Chat, Inbox management, CRM, and transactional email to its subscribers.

GetResponse
With conversion funnels, marketing automation, and website building tools, GetResponse is fully equipped to handle your customer acquisition journey from start to finish.
Additionally, it has lead generation tools that have helped customers acquire more than 1 million leads monthly. GetResponse is designed to work with virtual assistants, small entrepreneurs, and even large enterprises.
With basic subscription packages starting at just $10.50 per month, you can opt for this all-in-one marketing tool.

Work Collaboration
As a virtual assistant, you need to ensure that your client is up-to-date with all the tasks and projects you are managing on his behalf.
Moreover, you need to ensure that they share their feedback and inputs on a timely basis to action and complete the tasks.
That is where a good work collaboration tool plays an important role.
Not only do they help you organize all your work in one place and share it with your client efficiently, but ensure that information is available as and when you need it.
Two of the best and widely used work collaboration tools are:

Google Workspace
The advantage of using Google Workspace is that nearly everyone is aware of it and knows how to use it.
Designed for teams of all sizes, Google workspace is a highly flexible and innovative solution for creating and collaborating on different projects.
Using the email, docs, and spreadsheet tools built-in, you can create and share files with your entire team and even discuss projects with them through video conferencing apps such as Google Meet.

Chanty
One of the best work collaboration tools to use, Chanty is a formidable competitor to Google Workspace.
Using Chanty, not only can you collaborate and work together with your team, but you can also stay connected with them through its free forever chat app.
Chanty is also easily integrable with third-party apps to set up marketing automation activities.
It also offers a detailed search of your chat history so that you can easily keep track of all the messages you have shared with a client.

Online Meetings
While face-to-face meetings are not possible for virtual assistants to discuss work issues, the next best thing you can do is get on a video call with your client.
Given the high internet connectivity available nowadays and developments in video conferencing, it is almost as good as being there.
We share two popular video conferencing apps that became very popular and grew tremendously during the lockdowns and social distancing days.
Zoom
Hosting online video meetings is a breeze with this cloud-based video conferencing tool.
Zoom made the concept of holding video conferences and collaborating from home popular enough for other apps to notice and get into the same space.
The free version allows you to schedule and organizes video calls for up to 40 minutes. In addition, users have an option to upgrade to a paid plan for longer video calls and other features.
Remote assistants can also share their screens with clients to discuss specific projects or showcase their work.

Google Meet
Google Meet is a secure and completely free video conferencing platform as a part of the Google Workspace suite.
One can set up an instant meeting within minutes or even schedule calls for later.
You can also send a Google Calendar to invite all the participants to confirm their presence and share the agenda of the meeting.
If you will be spending a lot of time on the Google platform collaborating on projects, it makes sense to use this handy and stable video conferencing tool to interact with your clients.

Grammar
As a virtual assistant, you will be communicating with your client and other representatives on his behalf, creating and sharing documents, presentations, etc.
Given the emphasis on written communication, it makes sense to ensure that your communication is free from errors and in compliance with English language rules for a better and clearer understanding.

Grammarly
While MS Word and Google Docs have built-in word and grammar checkers, no one does it better than Grammarly.
Designed to help virtual assistants communicate better and write perfect emails, Grammarly is an English spelling and grammar checking tool. It is available both as an app and Chrome extension.
While the free version is useful to correct spellings and basic grammar errors, one needs to upgrade to a paid version to be more grammatically correct.
Schedule Management
Scheduling and attending meetings need not be troublesome for virtual assistants, thanks to the availability of online appointment schedulers.
The online schedulers are immensely helpful if you want to set up a meeting with your client on short notice. While Google Calendar is a popular option, quite a few feature-rich schedulers offer much more.

Calendly
A free appointment scheduling software, Calendly, helps you book meetings faster.
It saves you the task of sending emails back and forth among multiple recipients so that all of you can meet at a time convenient to each other.
Calendly also offers premium features such as automatic reminders, follow-ups, and sending 'thank you' notes to the participants.
On-demand scheduling helps potential customers schedule meetings at their convenience.
The convenient, easy rescheduling feature available on Calendly also helps reduce cancellations.

Document Signing
As a virtual assistant, you may need to prepare legal documents and contracts on behalf of your client, with most of them requiring his approval or signature to go ahead.
While this is easily possible when you are working together, the same can prove to be quite a challenge when you are working remotely.
In such scenarios, using online software tools that help you sign and authenticate documents virtually and in real-time is a savior.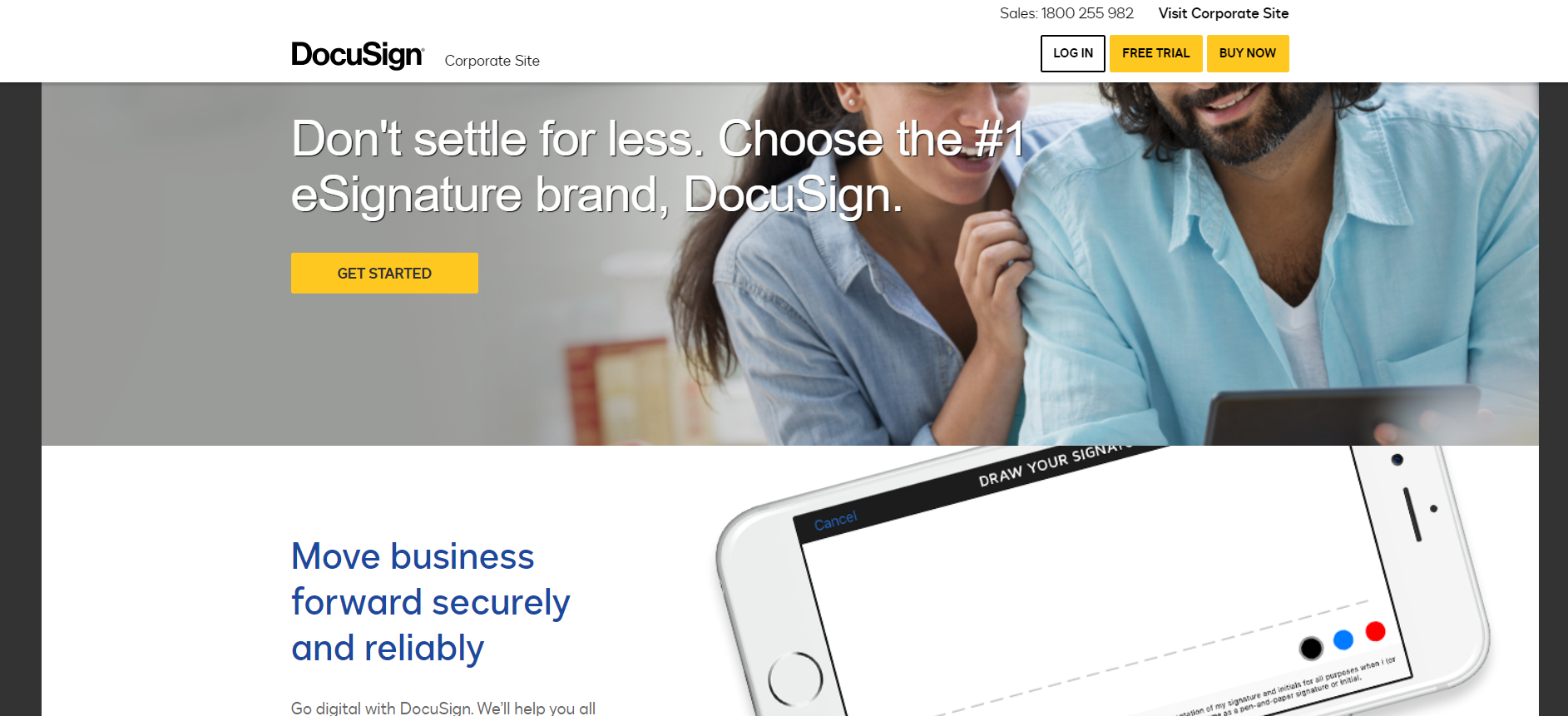 DocuSign
DocuSign is one of our favorite document eSignature apps, given its simplicity and ease of use.
To get documents signed by your client, all you need to do is upload them in a pdf format, with the areas requiring signature marked on them. Then, your client can sign them electronically and securely return the same to you via mail, all within a few minutes.
DocuSign can also store the documents online so that you can access them whenever needed. In addition, it is an industry verified and trusted eSignature app that you can securely and reliably use.
Currently, it offers a free 30-day trial, with no credit card required, so that you can get familiar with its features.

Conclusion
From graphic designing to project management, collaboration, and running email marketing campaigns, there is a wide range of online tools to make your job as a virtual assistant more efficient and easier.
Being able to use these productivity tools will give you a competitive advantage and add weight to your professional qualifications and experience as a virtual assistant.
I recommend trying out these tools at least once to be familiar with their features and benefits.
If you think there are some tools I may have missed out on, do let me know. I will add them to my next blog.
Subscribe to Wishup Blog | Remote Teams | Remote Employees
Get the latest posts delivered right to your inbox