7 Best Virtual Bookkeeping Services for 2023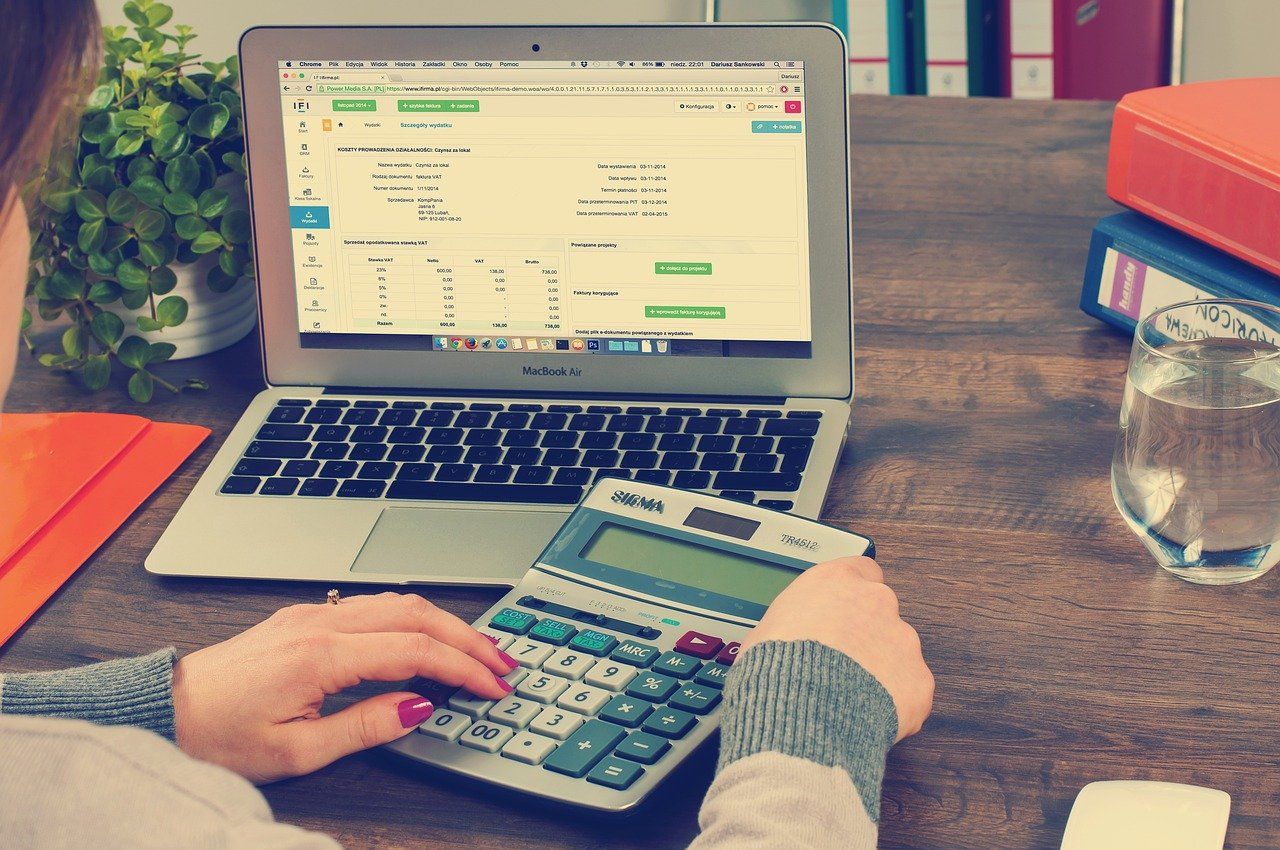 Running a business is challenging, especially for small enterprises. There are a thousand different things to take care of – be it managing a bunch load of those emails or attending all those meetings with people from various departments.

And the list doesn't end there.

Another thing that you absolutely cannot miss out on is – managing your finances.

However, understanding certain bookkeeping or financial concepts can sometimes take ages, and managing your books alone can mean getting lost in the financial complications and losing your sanity over trivial issues.

You wouldn't want your mental peace gone for balanced books, right?

That's why business owners need to quickly adapt to the latest shifts in work trends to find new ways to reduce costs and improve productivity. Many small businesses have understood the value of outsourcing and how it can help significantly cut down hiring costs without affecting the quality of work.

In this blog, we will talk about the top virtual bookkeeping services to help you choose the best for your business. But first, let's comprehend the role of a virtual bookkeeping assistant.
What are virtual bookkeeping services?
Virtual bookkeeping services are similar to traditional bookkeeping services. The only difference is that they will work from home instead of working from the office. Modern technology allows us to share files and documents securely and even manage accounting tasks remotely. Tasks you can outsource to a virtual bookkeeper include -
Paying bills on time
Preparing balance sheets
Reconciling bank statements
Preparing invoices
Preparing general ledgers
Maintaining financial data
Managing payables and receivables
Tax filing, and more.
For a more detailed list of tasks you can outsource, read our blog - 14 Bookkeeping Tasks A Virtual Assistant Can Do For Entrepreneurs.
To get you going, we've compiled a list of the five best virtual bookkeeping services you can use for your business.
7 Top Virtual Bookkeeping Services
Wishup is a virtual assistance agency that provides virtual assistants for administrative tasks, software testing, bookkeeping, and also developers. Wishup hires and trains the top 1% of applicants, so you can rest knowing that you are getting the best online bookkeeping services in the industry.
Their virtual bookkeeping assistants are trained in all the latest software like QuickBooks and FreshBooks. They can assist you with various virtual accounting services and bookkeeping tasks such as payroll management, tax preparation, invoicing, and financial statements.
Before pairing you with a virtual bookkeeper, Wishup schedules a free consultation to understand your needs better. After subscription, you will be assigned a client success manager to oversee your projects.
Additionally, if your primary virtual bookkeeping assistant is unavailable due to an emergency, they offer an instant replacement, so your work doesn't get affected. It is one of the agencies that offers a no-questions-asked refund if you are not satisfied with the services of the bookkeeper assigned to you.
Virtual Bookkeeping services they provide - Invoicing, data entry, tax preparation, payroll management, and financial statements.
Pros
Onboarding takes only a few hours.
You only get the top 1% of applicants from around the world.
Wishup assigns a Dedicated Support Manager to help you during the hiring process.
The company only hires people who have been thoroughly screened and vetted.
Hiring costs nothing.
They offer a 7-day trial with a full refund policy.
Internal training has been provided to the VAs in more than 200 skill sets and 70 no-code tools.
You can hire virtual assistants based in the United States or India.
Cons
Weekend availability is not guaranteed for VAs.
Pricing: Starts at $10/hour.
1-800Accountant is a top supplier of online bookkeeping, accounting, and LLC services. The company provides a variety of pricing plans to accommodate companies of all sizes, from start-ups to well-established corporations.

Its staff of professionals can assist you with every facet of establishing and managing your LLC, from formation to taxation. Not only that, but 1-800Accountant is definitely worth considering if you are looking for accounting software that can save you time and money.

Bookkeeping services they provide - Everyday bookkeeping, transaction categorization, account reconciliation, invoice management, tax preparation, monthly expense tracking, and payroll management.

Pros
The company provides a dedicated accountant.
1-800Accountant also offers year-round tax advice.
Complete automation saves you much time and money.
Cons
Some clients complain about difficulties with billing
Their standard of service varies.
Pricing: Their Startup plan for new businesses is free. The Business plan costs $139/month and the highest costing package, i.e. Enterprise, costs $399/month.

QuickBooks Live
QuickBooks Live Bookkeeping provides real-time bookkeeping assistance from a QuickBooks-certified bookkeeper (also known as a QuickBooks ProAdvisor). The online bookkeeping service (only to QuickBooks Online users) can be a huge help for business owners who do not have the time to maintain their own books and who want hands-on, human support without hiring an in-house bookkeeper.

Anytime you have questions or concerns about your bookkeeping, you can get in touch with your bookkeeper to set up a live video chat. Continuous communication with your bookkeeper or a member of your bookkeeper's team is always possible via document sharing and live chat.

Bookkeeping services they provide: Setting up your chart of accounts, connecting your banks, transaction categorization, account reconciliation, trial balance preparation, report preparation.

Pros

They will give you tax-ready records.
They fix any errors or miscategorizations free of cost.
The company provides you with a contactable, live bookkeeper.

Cons

They will not send invoices to your clients or handle your bill-paying.
They do not provide consulting services.
Your bookkeeper may lack accounting knowledge.

Pricing: Their plan starts at $15/month, and goes up to $100/month.

Bookkeeper 360 is a virtual bookkeeping company based in the USA and provides end-to-end bookkeeping services for small business. They have plenty of add-ons in their packages, and you can customize them to your needs. They have weekly and monthly reconciliations packages, and their prices are based on whether you use cash or accrual accounting in your company.
They integrate with Expensify and Shopify, making it easier for small businesses in the e-commerce space. They also have reliable customer service available via online chat, call, email, and text.
Bookkeeping services they provide - HR and payroll management, category tracking, managing inventory, tax prep, and back-office tasks.
Pros
The company provides a wide range of services.
You do not need to sign a contract to interact with Bookkeeper360 so you can end your collaboration anytime.
It has a simple setup process that takes no more than two weeks.
Cons
If you use Freshbooks or Wave and want to keep that software, you must find another bookkeeping service.
While Bookkeeper360 provides online starting prices for all its services, most of its pricing is determined by quotes.
Pricing: Starts at $499 for weekly cash accounting and weekly $699 for accrual accounting.
Belay is a virtual assistance agency, and one of the services they offer their clients is bookkeeping. They vet and train their assistants and match them to their clients. They work on a subscription basis and have monthly hiring packages. This is beneficial for businesses with cyclical demands and unpredictable business patterns.
To hire a bookkeeping assistant, you will have to get on a call with their customer team and explain your needs and requirements. The team will pair you with a virtual assistant whose skills match your demands. There is also a full-time customer success consultant to oversee the contract and ensure no mishaps occur. Of course, you can always approach your client manager when there is a problem, or you are unsatisfied with your service.
You can customize your plan based on your requirements. However, it's important to note that they do not provide tax filing services.
Bookkeeping services they provide - Journal entries, e-commerce support, bank reconciliations.
Pros
It supplies a committed accounting team with headquarters in the United States.
Provides monthly reconciliations of your bank and credit cards.
Offers support for eCommerce.
Has a customizable pricing structure.
Regularly updates journal entries.
Cons
BELAY doesn't assist with tax filing.
Costs are higher for more sophisticated services like CFO or payroll processing.
Pricing: Packages start at $450 monthly.

PARO
Paro can assist you in finding a qualified and trustworthy bookkeeper if your company requires one. It connects businesses with top talent to supplement or take over all accounting responsibilities through its carefully curated network of highly qualified accountants, bookkeepers online, and financial experts.
Paro's process is centered on its AI-powered "Growth Platform." Paro uses this software to connect businesses with financial experts with the necessary job skills.  With the help of Paro, your company could conduct a hiring search for a virtual bookkeeper with practical experience in your sector and proficiency in your accounting program. Following that, Paro will give you a list of candidates so you can compare their rates, backgrounds, and chances of landing a job.
Bookkeeping services they provide - Account Reconciliation, Financial Reporting, Full-Charge Bookkeeping, Financial Controller Leadership, Accounting Management, Accounts Payable, Payroll Services, and Tax Advisory and Filing.
Pros
Paro only works with highly vetted freelancers.
Presently, Paro only hires the top 2% of applicants to work on its platform.
Cons
Businesses unsure of the precise type of financial assistance required may choose a more comprehensive solution.
Pricing: Paro's pricing has not clearly been mentioned on the website.

Bench is a virtual bookkeeping service that caters to small businesses and solo entrepreneurs. This is because they offer affordable services, and their platform is accessible and simple to use, even for people with no experience working with virtual bookkeepers.
They have many integration possibilities and even offer precise visual reports that help you understand areas where you can improve and become more efficient and profitable. In addition, they have a round-the-clock assistance team that you can communicate with via chat or email.
Their regular plan does include cash-basis accounting but not accrual accounting. That is only included in their premium plan. One of their premium features is a mobile app that lets you track and check up on your work on the go.
Bookkeeping services they provide - Monthly financial statements, historical bookkeeping services (organizing past accounting books), financial recording, and one-on-one support.
Pricing: Essential plan starting at $299/month.

What can you expect from a Virtual Bookkeeping Service?
The variety and depth of the services offered by virtual bookkeeping firms vary.
The daily financial operations of your business, including the payments you've processed and the expenses incurred, are organized by virtual bookkeepers using bookkeeping software. Most bookkeeping services online will also send you updated financial reports and perform a monthly account reconciliation. However, some services even handle your payroll and human resources.
Pay attention to the services your company requires and can afford. Most virtual bookkeeping services provide add-on services, allowing you to upgrade when you require assistance beyond basic bookkeeping easily.

How to pick a Bookkeeping Service Online
When selecting an online bookkeeping service, there are many questions you need to ask yourself. Among these are:
How much money can you spend on bookkeeping services?
What features do you require?
What level of assistance are you expecting from your bookkeeping provider?
How user-friendly is the bookkeeping service?
How frequently do you require bookkeeping services?
What integrations are provided by the bookkeeping service?

Why do businesses need Virtual Bookkeeping Services?
Quite often, small business owners take on the responsibility of running their business and managing everything themselves. That is due to different factors, such as
Lack of finances
Not enough office space/home-based business,
Not finding qualified personnel.
However, this is not sustainable in the long run.
Firstly, bookkeeping is time-consuming and requires precision. Therefore, doing the bookkeeping will leave you with little time to focus on business growth and strategy.
Secondly, bookkeeping is a technical skill that takes years to master. And while you might have ample experience in entrepreneurship, unless you've studied accounting professionally, managing your bookkeeping be beyond your skill set. At the end of the day, it's your business; if you want it to grow, you will need to hire an expert to help you manage your bookkeeping efficiently.
When it comes to the money part of it, as we already discussed, a virtual bookkeeper is significantly more affordable than a full-time employee. For example, an in-house bookkeeper will cost you close to $50,000 a year, while a virtual bookkeeper from Wishup would only cost you $20,000 yearly. Add to that the money you will save on office space and equipment.
As a result, working with a virtual bookkeeper can save you up to $70,000 a year, which can be invested in growing your business.
How amazing it would be to know your books are managed and expenses tracked, wouldn't it? That too, at a fraction of the cost!
Focus on business growth, and let us handle the finances
A virtual bookkeeping assistant can provide assistance, expertise, and sound advice on managing your business finances better. Each company on this list has something worthwhile to offer, depending on your needs.

If you're looking for a reliable, experienced, and highly qualified bookkeeper for your small business, click here to schedule your free consultation with Wishup today, or drop us an email at [email protected].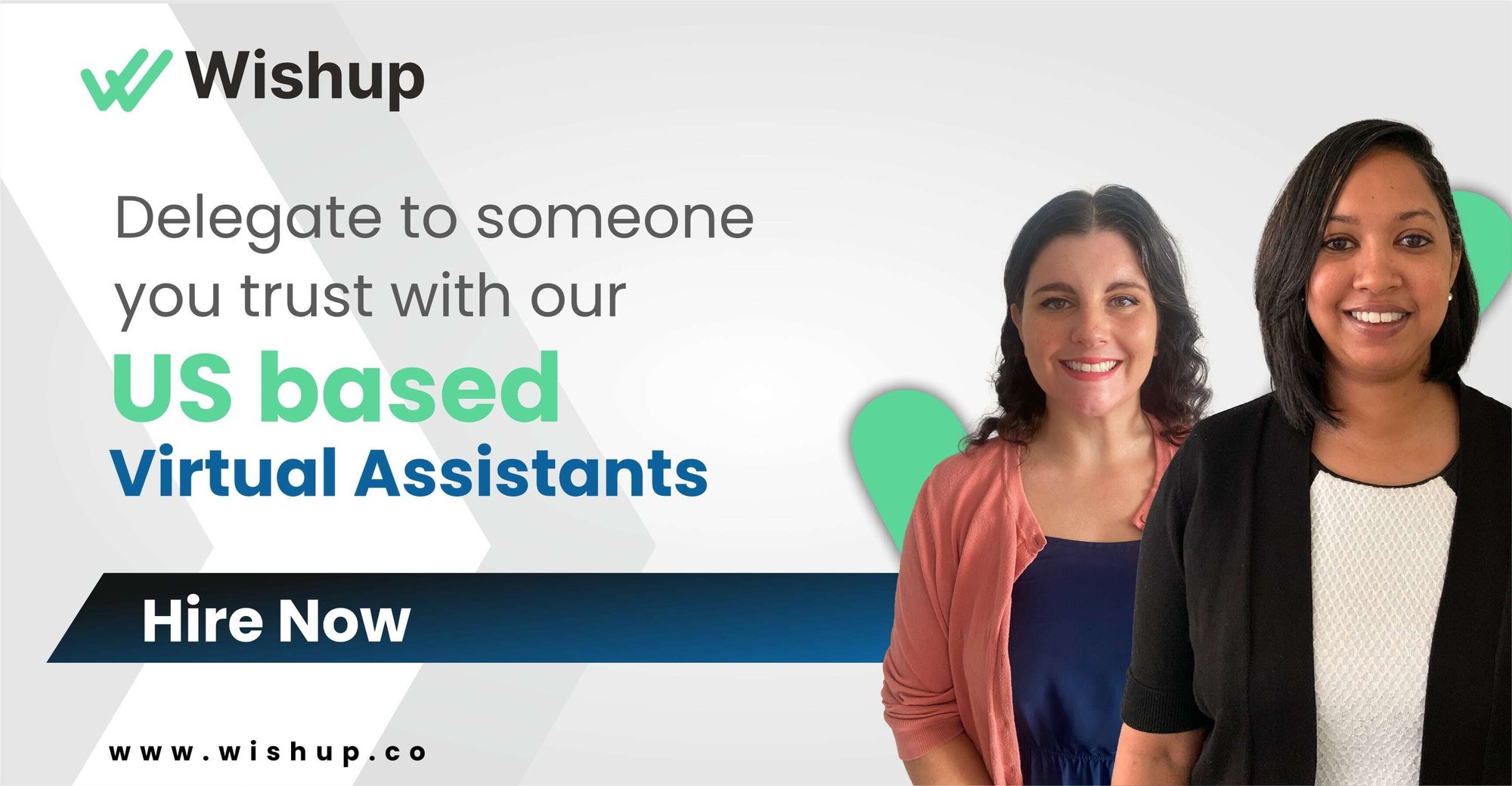 FAQs related to Virtual Bookkeeping Services

How much does a virtual bookkeeper cost?
Virtual bookkeeping costs you a lot lesser than full-time bookkeepers. Reputable companies like Wishup have their hourly bookkeeping services available in as low as $599/month. The cost generally ranges from $200–600 monthly.
What does a virtual bookkeeper do?
Virtual bookkeepers handle day-to-day financial tasks – from categorizing expenses to generating reports. Real-time access to your financial data enables you to make wise decisions and enjoy peace of mind knowing that your money is being properly managed. It is a simple and effective way to monitor the financial health of your company.
What is online bookkeeping services?
An online accounting service is a digital platform or software-based solution that allows people, companies, or organizations to remotely manage their financial and accounting tasks using a software or by deploying virtual bookkeepers in real time. In general, these services provide a selection of tools and experts aimed at streamlining financial management procedures like bookkeeping, invoicing, expense tracking, payroll processing, tax preparation, and financial reporting.