Best Christmas Gifts For Assistant: Gift Guide For The Festive Season
The Ultimate Guide with the perfect Christmas gift ideas that your virtual assistant would adore you for.
The holiday season is approaching, and finding the perfect gift for your assistant is challenging. Do they want something practical or fun? Something festive or something more timeless?
The festive season is an amazing opportunity to show appreciation to your assistant for their hard work throughout the year. Showing gratitude to those who support us is a tiny gesture, but it can go a long way in building healthy and meaningful relationships.
Finding the perfect Christmas gifts for assistants this festive season is a great way to express gratitude for their services. It is essential to remember that gifts do not have to be grand or expensive. Simple gestures like a thoughtful Christmas card, a warm cup of cocoa, or a small token of appreciation can make all the difference.
Whether you want to put a big smile on their face or show them how much you appreciate their effort, we've got some great ideas right here. Discover our top picks for awesome Christmas gifts, brightening any assistant's festive season.
Let's dive in…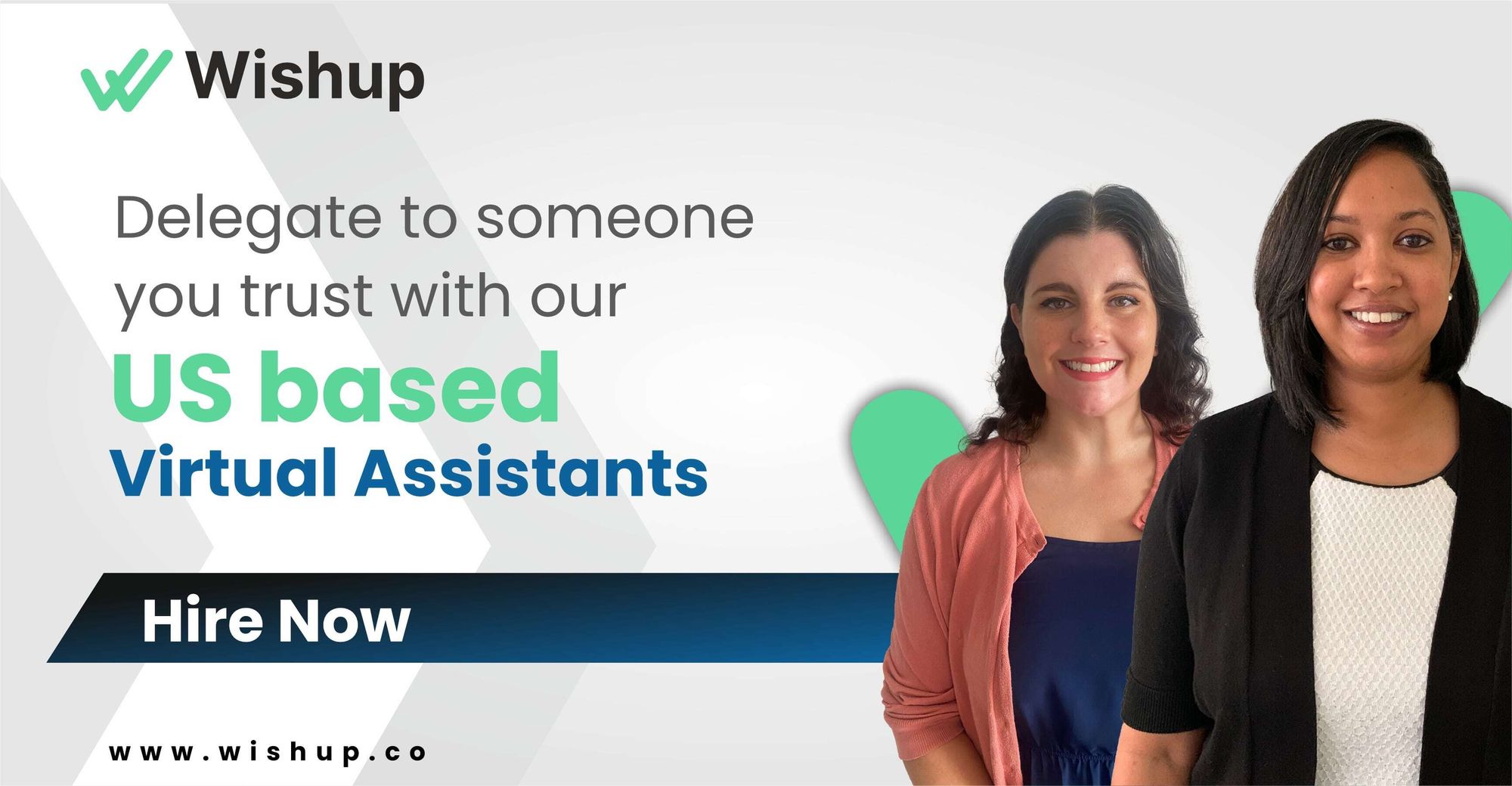 What is the importance of giving Christmas gifts?
Christmas gifts hold great significance in Christianity as they represent the tribute made to the baby Jesus by the Three Wise Men in the Nativity story. These gifts symbolize love, adoration, and respect for the newborn King.
Giving Christmas gifts continues this tradition of showing love, appreciation, and gratitude to those we hold dear. It's a way of expressing our feelings and creating lasting memories.
It also reflects the season's spirit, about selflessness and generosity towards others. Giving Christmas gifts carries a powerful message of hope and goodwill, making it an essential part of the holiday season.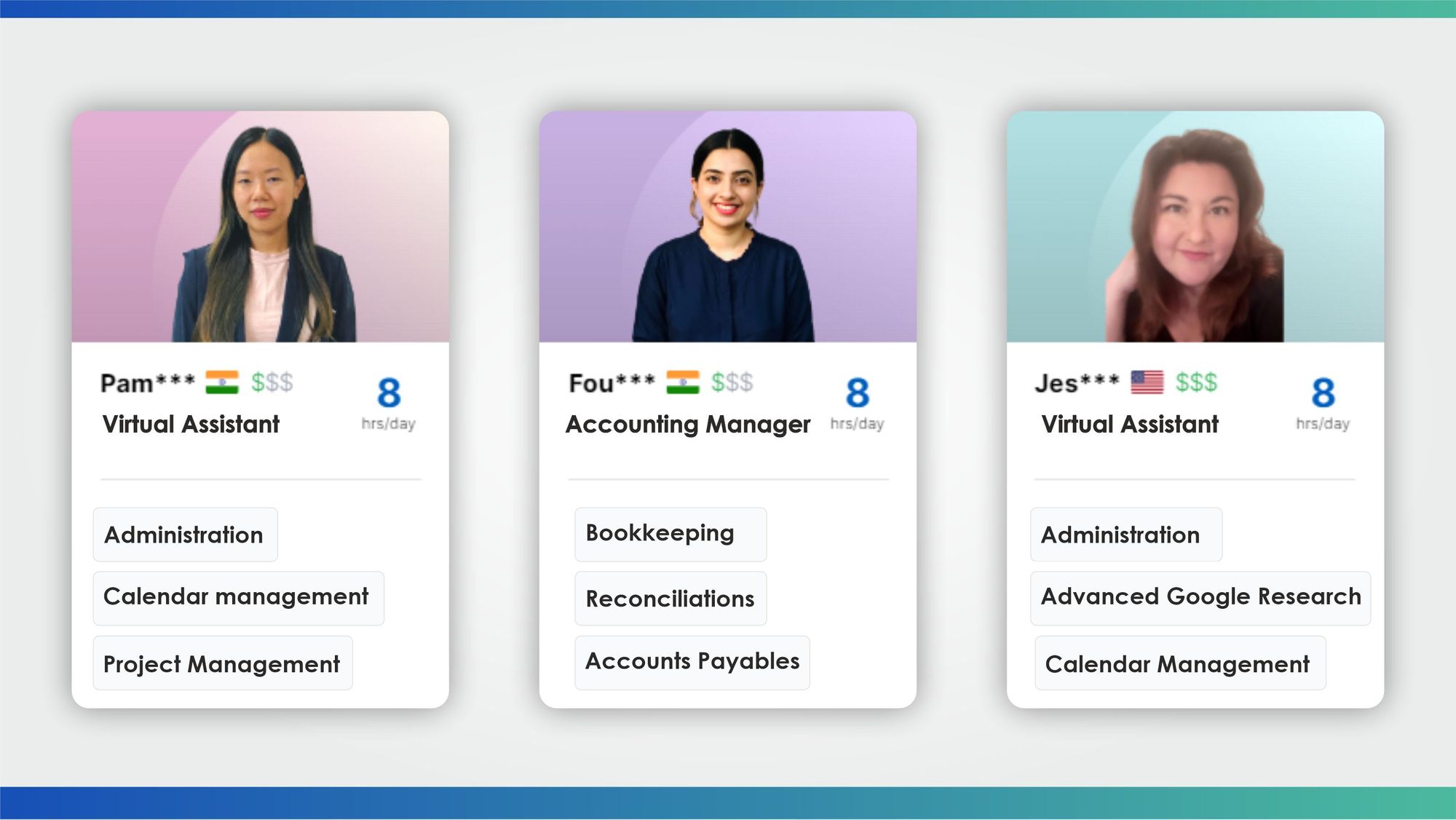 Here are Some of the Thoughtful Christmas Gifts
Watch
As the holiday season approaches, many professionals will think of ways to show appreciation to their assistants. A wristwatch is one of the most practical and thoughtful Christmas gifts for assistants. It is a timeless accessory and helps your assistant manage their time effectively, ensuring they stay on schedule and meet deadlines.
With many varieties available on the market, you can pick a style that best suits your assistant's personality and taste. It is a useful and functional present that will be appreciated and utilized for years.
Coffee mugs
Coffee mugs make a perfect Christmas gift that everyone would appreciate. Whether it's for a coworker, friend, or family member, coffee mugs bring with them a sense of warmth and comfort that cannot be replaced. Think about those early mornings when we need a quick pick-me-up to jumpstart our day.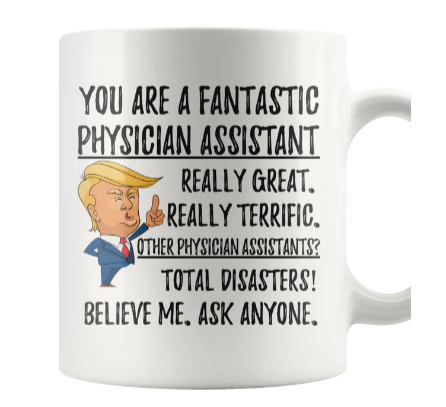 A good cup of coffee makes all the difference, and what better way to enjoy it than in a beautiful and unique mug? There is a coffee mug with an endless variety of designs and colors for everyone's individual taste.
Pampering spa hamper
No, why not surprise them with a luxurious spa hamper? A gift basket filled with body lotions, bath bombs, scented candles, and chocolates will make anyone feel pampered and appreciated.
They will love the thoughtful gesture and indulge in much-needed relaxation after a busy year of hard work. Show your gratitude with a gift that speaks volumes and gives your assistants a chance to unwind and recharge for the year ahead.
Book
A book can be a thoughtful and practical choice when considering gift ideas. Not only does it demonstrate a commitment to professional development, but it also offers the recipient a chance to expand their knowledge and skill set.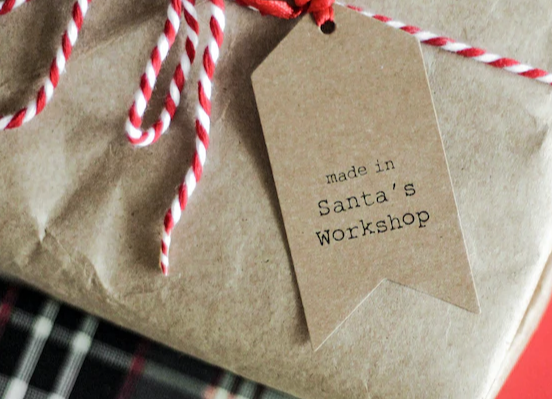 Whether a business-related title or a personal interest read, a book can provide valuable insights and inspiration.
Tropical plant
If you're looking for a lovely gift for your assistants, consider giving them a tropical plant. Not only are these plants beautiful and eye-catching, but they also have numerous health benefits.
They can help purify the air and boost productivity. Plus, with the right care, they can last for years. This gift will show your assistants how much you appreciate their hard work and dedication throughout the year.
Wooden rocker board
Wooden rocker boards make for a unique and thoughtful gift to assistive staff that can be used in an office or home setting. These boards are crafted with durability and can support up to 400 pounds.
They provide a fun way to improve balance and coordination, promote better posture, and can help alleviate back pain. A wooden rocker board is not just a gift; it's an investment toward physical and mental wellness.
Organic bath kit
An organic bath kit is a thoughtful and practical gift option, perfect for relaxing after a long day at work. It is a kind gesture, but choosing organic products shows you care about their well-being and the environment. This gift is a treat for your assistants and a reflection of your professional and thoughtful nature as an employer or colleague.
Cookie hamper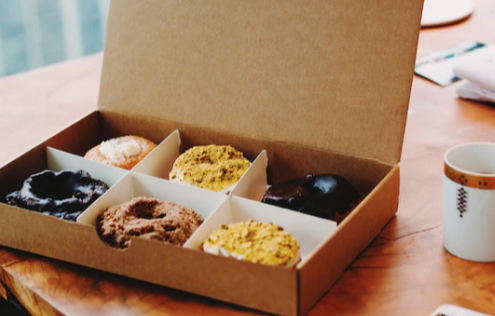 Consider a beautifully packaged cookie hamper filled with an assortment of gourmet treats. The delicious aroma of freshly baked goodies will surely make your recipient feel appreciated and valued.
This small gesture speaks volumes and goes a long way in building a good relationship with your assistant. Send a message of gratitude and appreciation during this holiday season with a thoughtful and delicious gift.
Lap desk
For your dedicated assistant who works hard day in and day out, consider giving the gift of a lap desk this Christmas. This thoughtful present will help ensure they stay comfortable while they work, providing a sturdy platform for their laptop, paperwork, and other essentials.
In addition, a lap desk is easily portable, making it convenient for working while on the go. Your assistant will surely appreciate this practical yet thoughtful gift, and you'll feel good knowing that you've invested in their well-being and productivity.
Speed agility ladder
Whether your assistant is a fitness enthusiast or simply looking to improve their coordination, giving them a speed agility ladder as a Christmas gift could be a thoughtful and practical choice.
This training tool is not only great for enhancing speed and agility but can also help improve overall fitness levels, making it a gift that keeps giving plus, it shows that you value their well-being, a meaningful gesture in a professional setting.
Smartphone sanitizer
Consider a smartphone sanitizer as the perfect gift. This device uses UV-C light to kill 99.9% of germs and bacteria on your phone, making it an essential tool for anyone concerned about their health and hygiene.
It is a thoughtful gift, but it can also save your assistant the hassle of constantly cleaning their phone with disinfectant wipes. Plus, with so many smartphones being used daily, this gift will surely be useful for years. Give your assistant the gift of a germ-free phone this Christmas.
Wine gift set
This elegant and sophisticated present will show your appreciation for all their hard work throughout the year. You can tailor the gift set to your assistant's taste with various options available, from red and white wines to sparkling and dessert wines.
The sleek packaging and quality of the wine will send a clear message of appreciation and gratitude. So, raise a glass to your hardworking assistant and give them a gift they will truly cherish.
Wallet
A stylish and functional wallet is one idea that always stays in style. Not only is it a practical gift, but it also shows that you value your assistant's hard work and appreciate all that they do for you.
A wallet can last for years and be a daily reminder of your thoughtfulness. With so many options available, it's important to consider your assistant's personal style and needs. Whether you opt for a classic leather design or a more modern alternative, a wallet is a reliable and thoughtful gift that your assistant will surely appreciate.
Apple charging station set
The gift of a well-thought-out charging station is practical and appreciated. With technology becoming more important in our daily lives, Apple has released a sleek charging station that keeps all Apple devices organized.
This gift shows your assistant the value you place on their hard work, dedication, and constant pursuit of productivity. Plus, with the added convenience of a charging station, they can fully utilize their devices without struggling with tangled cords or drained batteries.
Gratitude Journal
Another idea that has gained popularity over the last few years is a gratitude journal. This gift shows appreciation for the individual's hard work and contributions and encourages positivity and reflection.
It provides a space for expressing thanks and acknowledging the good in one's life. As a professional, giving a gratitude journal as a Christmas gift to your assistant is a wonderful way to show your gratitude and help them cultivate a positive mindset.
Medicine ball
If your assistant is passionate about health and fitness, consider giving them a medicine ball as the best Christmas gifts for administrative assistant. This versatile workout tool is perfect for toning muscles, improving balance and coordination, and increasing overall strength.
Now, your assistant appreciates the thoughtfulness of the gift, but they will also be able to incorporate it into their daily workout routine.
Health journals and subscriptions
Consider giving them an annual subscription to a reputable health journal. It will provide valuable information and insights on maintaining a healthy lifestyle and show your appreciation for their hard work and well-being.
With access to peer-reviewed articles and cutting-edge research, they can stay up-to-date on the latest health trends and advice, ultimately improving their overall wellness. A gift that promotes a healthy lifestyle is thoughtful and can also positively contribute to your assistant's productivity and work performance.
Snacks hamper
If you're looking for a practical and thoughtful present for your assistant this Christmas, a snacks hamper can be the ideal choice. Many options cater to different tastes and dietary preferences, from sweet treats and salty snacks to healthy nibbles and indulgent bites.
Your assistant appreciates the gesture but can enjoy a delicious and convenient snack whenever they need a little boost at work.
Sunglasses
If you're looking for a practical and stylish gift your assistant will appreciate, consider gifting them a pair of sunglasses. This will protect their eyes from harmful UV rays, but they'll also look chic.
There are many options on the market; you'll be able to find a pair of sunglasses that fits your assistant's style and taste. This thoughtful gift is not only functional, but it also shows your appreciation for all their hard work throughout the year.
Travel Gadgets
If your assistant loves to travel, why not gift them with the latest travel gadgets? They'll surely appreciate a present that will make their travel experience smoother, more comfortable, or more fun.
The options are plentiful, from portable chargers to noise-canceling headphones or a travel-sized essential oil diffuser. A travel gadget shows appreciation for their work and is a great way to keep them organized and efficient while on the go.
Essential oils
Finding the perfect present for your assistant can be a challenge when it comes to gift-giving during the holiday season. However, one gift that is sure to be appreciated is a set of essential oils.
Not only is this gift practical, as your assistant can use the oils in a diffuser or for aromatherapy, but it also shows that you value their well-being and want to help them de-stress during the busiest time of the year.
Scented candles
When finding the best Christmas gifts for assistant, scented candles are a reliable choice. They offer a pleasant and relaxing aroma but add an elegant touch to any home or office. With so many scents, one is bound to match your assistant's taste.
Plus, scented candles are versatile and can be used year-round, making them a worthwhile investment.
Airpod case
The Airpod case is one of the best and most appropriate Christmas gifts for your assistant or any assistant this holiday season. With its sleek design and convenient portability, your assistant can keep their Airpods safe and secure while adding style to their everyday routine.
Work bags
A quality work bag adds professionalism to one's appearance and provides a practical solution for carrying all necessary files, documents, and technology. Whether a classic leather tote or a stylish backpack with a laptop compartment, a work bag is a thoughtful and functional present that any assistant would appreciate.
Paid time off
Another popular gift option is paid time off. What could be better than giving leisure time during the busiest time of the year? It shows appreciation for your assistant's contributions and allows them to take a much-needed break and recharge before the start of a new year.
Plus, it's a flexible gift that can be used on your schedule, whether you take a long weekend or a full week off. If you're looking for a way to express gratitude to your assistant, consider giving them paid time off this holiday season.

Conclusion
Hiring a virtual assistant can be immensely beneficial in today's fast-paced world, where multitasking is the norm. This is where Wishup comes in. With a team of dedicated professionals, the platform offers a range of services that can help individuals and businesses streamline their day-to-day activities.
By using Wishup, you can free up their time to focus on more important tasks while the team takes care of the smaller ones. With Wishup, users can access a skilled workforce available 24/7, enabling them to stay productive around the clock. Now, schedule a free consultation or drop us an email at [email protected].
Christmas Gifts for Assistant Frequently Asked Questions
What do you buy an assistant for Christmas?
When shopping for a gift for an assistant, it's important to remember that the best gifts are thoughtful and practical. Show your appreciation by giving them something they can use as an assistant.
What to give a secretary as a gift?
The best gift to give a secretary could be both thoughtful and practical. A nice desk calendar, a high-quality pen set, or even a cute succulent plant in a pot can be great options.
How much should I spend on a Christmas gift for my assistant?
When choosing a Christmas gift, considering your assistant's interests, tastes, and budget is always a good idea. A thoughtful present tailored to the individual can be more meaningful than an expensive item.