5 Non-Financial Employee Incentives That Boost Motivation
While cash can create huge differences in the choices candidates make, but not so much for when they turn into employees, it's beyond money for them. Check out 5 non-financial employee incentives that boost motivation

Wonder why many employees are leaving their organisation despite sky-high salaries?
Well, money might attract certain talent to your business but it can't always keep them. In fact non-monetary compensation was found to be a better motivator for long-term engagement than monetary awards.
With unmotivated workers costing companies up to $550 billion or more in lost productivity each year, gives more of a reason for companies to focus on ensuring ways to keep their employees happy.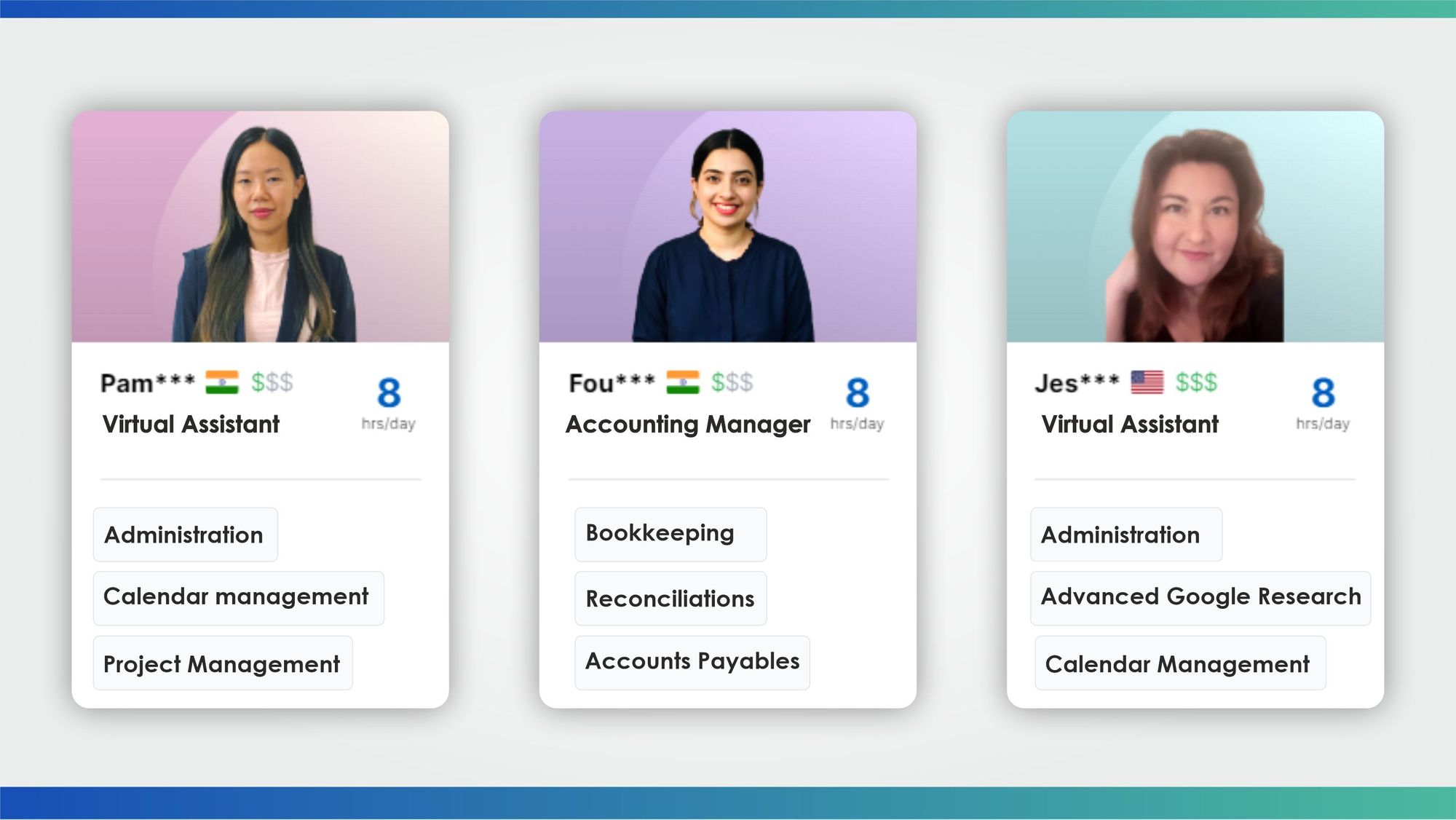 Here are 5 non-monetary employee incentives and strategies for employee motivation:
1. Take Your Team Out
No you do not require to throw a ballroom like a fancy corporate party but a cafe down the street can be a great way to treat them. It'll allow for a change in environment away from the cubicle shaped walls, and they'll come back feeling more refreshed and rejuvenated.
Even small events like watching a football match, picnics or charitable deeds done together can make them feel important to the organisation and are great team bonding activities between employees and managers. And if your company is remote then maybe lunch dates won't be the easiest but pre-planned yearly meetups can do wonders in building long-term relationships, which perhaps a zoom call might struggle with.(Check out 5 team building tips for your remote employees)

2. Recognise their achievements & Company Awards  
The biggest mistakes managers make is that they forget to acknowledge productivity and sometimes that's all employees want. With 55% percent of the respondents claiming that praise and attention from their supervisor would make them feel cared for and valued in the workplace, a few thoughtful words of appreciation won't hurt right?
Awards like "Employee of the Month" or a  mass email praising them when they hit certain metrics can create huge differences in their motivation levels. In the digital world we live in, posting a shout-out on your social media can give them a sense of pride and make them feel valued.
Approximately 50% engaged employees post messages, pictures and videos about their employers on social media and 33% share positive comments and praise from their employers. You could always get creative with your ways- a personalized thank you note or even a small thoughtful gift like their favourite coffee brand won't hurt your pocket too much.
These timely assessments congratulating the top performers would create an impression amongst all and create a ripple effect on other employees to put forth more effort to get that desired attention- domino effect at its best right? A complete win-win!
In Figure 2, you can see the impact of acknowledging accomplishments on the employees.


3. Give Top Performers More Flexibility
Achieving a work-life balance has been a task that everyone's been juggling to get their hands on. With work burn-out as common as ever, make sure your employees don't fall for it. If some employees have been delivering beyond expectations, it's likely their working post work hours too and it's essential to reward them with incentives.
Freedom to choose their own responsibilities, a flexible schedule or even time off can help them bounce back better and when one employee gets to work from home, then watch as all your workers start to pace up their speed to get that extra leverage!
4. Offer Space For Personal Development
Whether a stipend for learning and development opportunities, sponsoring for a career coach, bringing in a professional speaker- there are countless ways to assist your employees to attain their personal development goals that will benefit your business over the long term as well. This will help them lead their success professionally and also show to them that you care about them outside of work.
LinkedIn's 2019 workforce learning report found that 94% employees would stay at a company longer if it invested in their careers. Even giving them leadership roles or increased responsibility under your guidance or mentors can convey to them that you value their effort and providing success opportunities also increase their loyalty by 34% and help in retaining top performers- especially after the 5 year mark, when performance can start to decline.
5. One-On-One Time
Once a month, take out some time to sit down with your employees and ask them how they've been feeling about their work-satisfaction levels, if they would want more challenges, any feedback or opinions about the current work. Especially when 53% employees believe their relationship with their supervision is an important aspect of job satisfaction, it's essential to make this extra effort apart from group discussions.
Taking out this time to discuss matters that are relevant to your employee shows that you value their time and effort and using the insights from the session, you can discuss their goals and how you could support them to reach their objectives.
Employees who had more time with managers or felt like they could approach their managers at any time were more engaged than those who were ignored by their employees. Check out the benefits of giving feedback on your business in Figure 3.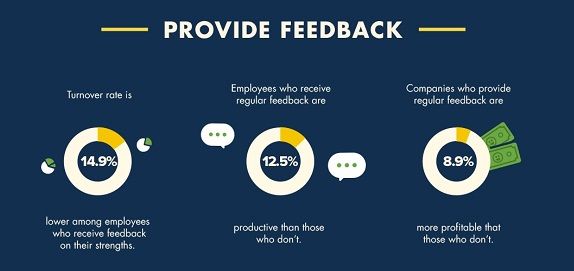 Final Note:
Money doesn't buy everything sometimes it's the experience in the employee incentive programs that you provide that compels them to perform better. So polish your leadership traits and make it a point to ensure a great work environment where they feel happy and valued, and watch your productivity rate top the charts.
When people are financially invested, they want a return. When people are emotionally invested, they want to contribute. – Simon Sinek