8 Remote Working Tips To Achieve An Optimized Workflow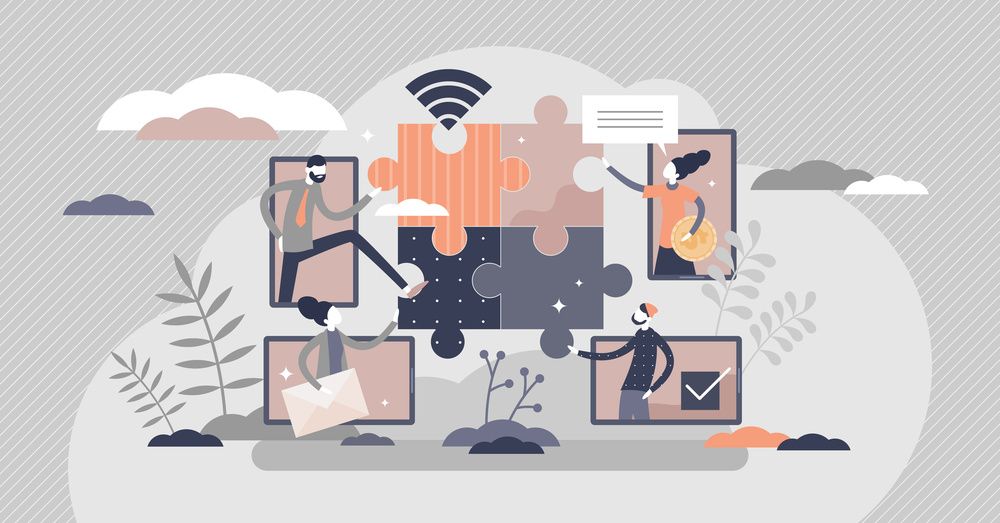 It's said that many organizations have started to transform their work setups to cater to the changing needs of workers today. For example, some have entirely transitioned to remote work setups, while other enterprises follow a hybrid structure where team members can work from home and the office on certain days.
Because of this recent shift in the work landscape, companies must recognize an emerging need for more effective collaboration between management, employees, and other team players.

Nonetheless, the work processes can sometimes be disrupted by time differences, changes in work setups or locations, or physical distance. When operations get disrupted, it can be challenging for managers to maintain productivity and efficiency while meeting the goals set for their team. However, this scenario can be avoided using an effective strategy and execution to ensure an optimized workflow across groups.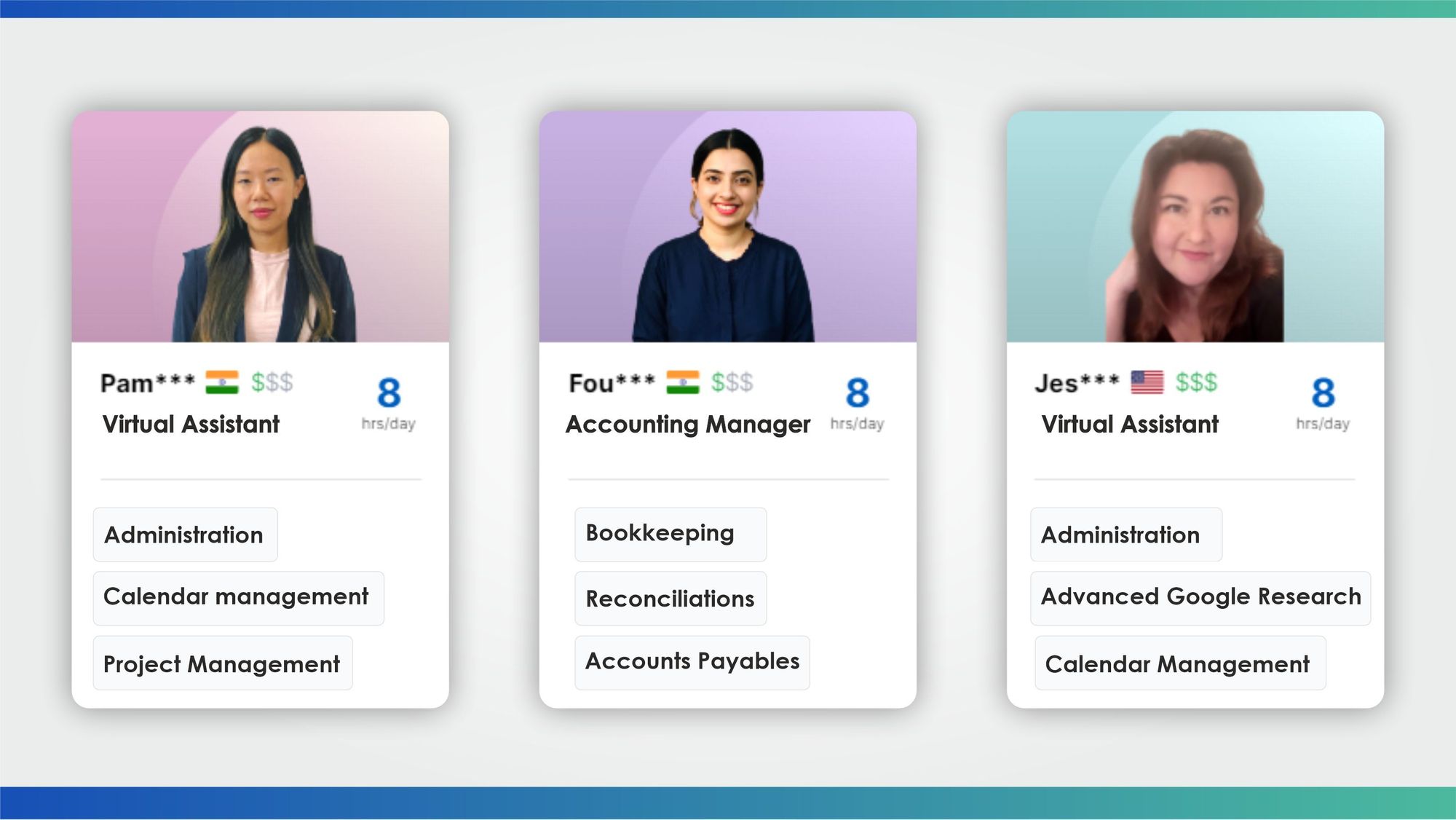 If you'd like some tips on how you can transform your workflow to achieve its full potential, here's a quick guide you may find helpful:
Use Digital Asset Management (DAM) Software
DAM software is an application system that provides asset storage, management, and digital organization process solutions. DAM software makes it easier for workers to compile and share files, documents, photographs, audio and materials, and other digital items. Since this solution helps streamline content management, teams can boost efficiency, productivity, and output quality.
If your teams regularly collaborate, your organization can benefit from using DAM. This digital repository of resource materials helps you simplify file sharing, review, editing, or updating involved personnel about any progress done on a project. For instance, if your team member working remotely needs to access a particular document for editing, you can make it easily accessible through DAM software. After editing the file, other team members working on the same project can be notified using the same software.
Besides the benefits it can offer your company, you'll also make it easier for team members to work on their tasks more efficiently with DAM software. Doing so improves their work experience, making them feel effective and productive as they perform their role. Because of the advantages of having DAM software, you can consider it a wise investment for your company.
Create Multiple Channels Of Communication
One of the biggest challenges in off-site workplace conditions is having regular and effective communication among team members. Depending on the project's demands, employees may need to communicate with one another several times during their shifts.
Those who are collaborating on an urgent task have an even greater need for a communication platform that's reliable, user-friendly, and easily accessible to everyone involved. Using WhatsApp for business can be a great idea when it comes to both internal communication on an urgent task. Moreover, there must be several channels where they can get in touch and discuss specific work-related concerns.
For these reasons, you'll need to create several channels of communication that would help your members connect. Doing so will ensure that members' expectations will be set accordingly regarding who, when, and what can be discussed on one channel and how to optimize the time and resources provided.
Your communication channels may include:
Individual check-ins;
One-on-one discussions;
Team conferences and presentations;
Email correspondence;
Virtual meetups and the like.
Frequent communication allows all members to be on the same page and avoid confusion, delays, or errors that could derail the overall corporate workflow.
Utilize Collaboration Tools
There are also various collaboration tools that you can use to enhance the efficiency of your workflow. For example, you can use project management applications where your team can track the progress of various tasks involved in a project. These applications allow access for multiple users, and they can edit documents, leave notes, send notifications and messages, and perform other functions relevant to their work. Using a single platform for multiple purposes will make it easier for everyone to collaborate and stay updated on their project.
To ensure that your employees can enjoy the benefits of the collaboration tools you'll use, you need to provide sufficient training to familiarize everyone with the functions of each device. Each member should also have the same version of a particular app for alignment and convenience. Finally, you need to select tools that can be easily accessed anywhere and on various devices so that everyone in your group can use them when needed.
Schedule Regular Conferences And Check-ins
Many remote workers experience feeling isolated, even though they're technically a part of an organization. This disconnection can disrupt the workflow, especially if employees don't feel as engaged in their work and the company itself. To avoid this, you'll need to schedule regular meetings with your employees and show them that they're supported and cared for by the organization.
Aside from improving the team member experience, regular conferences and check-ins can also help you keep track of your team members' work progress. To ensure that you'll have a productive meeting with employees, you must select a schedule that won't disrupt their regular workflow. Also, add a personal touch to your discussions by building a connection with your team members and making it an enjoyable interaction.
Set Clear Expectations
The goals and expectations set for your team will significantly influence their performance in their tasks or projects. Their objectives can also give them a better idea of the type of workflow they need to remain productive, efficient, and focused. You'll also minimize errors, confusion, and conflicts by letting your employees know what's expected of them from the onset.
Furthermore, you can improve your employees' work experience by setting clear expectations regarding scheduling, communication, deadlines, reviews, or feedback. When everyone is on the same page regarding the expectations of their role, they'll feel more confident about their actions and decisions. Your team members will also feel more aligned with the rest of the organization if they're aware of the performance goals set for them.
Establish A Consistent Feedback System
Creating a feedback system can help you optimize your workflow and boost your team's efficiency in the long run. By doing so, you're setting the expectations for the team when they'll receive notes of their output. Then, they can use the timelines to structure their work schedule to allow time for revisions, if any.
Furthermore, having a feedback system will encourage your team to be more time-efficient. When working in large groups, discussing various inputs or opinions from all the members can be time-consuming and counterproductive. If you have a feedback system in place, the team members will know the proper forum to share thoughts and discuss what they have in mind, thereby freeing up more time for other aspects of the project.
Additionally, a consistent feedback system can be helpful for newbies since many of them rely on peer or manager reviews while learning the ropes of their new role. Hence, you can consider your feedback system as another way of extending training and honing new talent.
Set Healthy Professional Boundaries
One of the most common challenges of remote and non-conventional work setups is experiencing burnout, especially for employees who run a household or care for loved ones. In addition, while working from home, it can be easy for some workers to lose work-life balance as the line separating personal and professional life can become challenging. Case in point, remote workers, can work longer hours than standard, which increases the possibility of experiencing stress or burnout.
To keep your employees happy and productive, it's essential to set healthy boundaries that promote a healthy work-life balance. You can establish a clear work availability schedule, encourage employees to take breaks during shifts, and promote self-care. With clear boundaries set, your employees will have time to care for their personal needs and rest when needed, which can translate to better productivity in the long run.
Offer Rewards And Incentives For Outstanding Performance
In traditional work setups, employees can gather and have celebrations inside or outside the premises. Meanwhile, remote workers often would have to rely on online communication platforms to stay connected for important events. Because of this, team members can feel disconnected or disengaged from the group. People may feel underappreciated because of their limited interaction with the team too.
The importance of team member rewards and recognition has been widely accepted across industries. In addition, managers around the globe recognize the effectiveness of team member recognition as a motivator for productivity and engagement. Given its importance, you'll need to find ways to give your employees a similar, if not the exact, experience of being able to celebrate accomplishments and milestones with colleagues even while working remotely.
One way you can demonstrate appreciation to remote team members is by hosting virtual team activities they can participate in and enjoy with their colleagues. For example, it can be set up as a team lunch, dinner, or team-building exercise where members can play games and interact with each other outside their daily responsibilities. Aside from keeping employees engaged, you'll also improve their working relationships as they get to know each other more through these activities.
Conclusion
Optimizing company workflow while working remotely can pose several challenges, though it's possible to achieve with the right tools and strategies. Creating systems where employees feel connected, motivated, engaged, and efficient is also essential. Finally, you'll need to emphasize the value of collaboration, accountability, healthy communication, and members' openness to criticism or feedback. This way, your workflow planning will be executed accordingly, bringing the results desired.  

Author Bio
Rachel Hampton is an executive coach with over 20 years of experience in business management. In addition, she shares her industry expertise through speaking in webinars and writing guest posts. In her free time, Rachel enjoys gardening, yoga, and cooking.