The Importance of Work Culture In A Remote Work Environment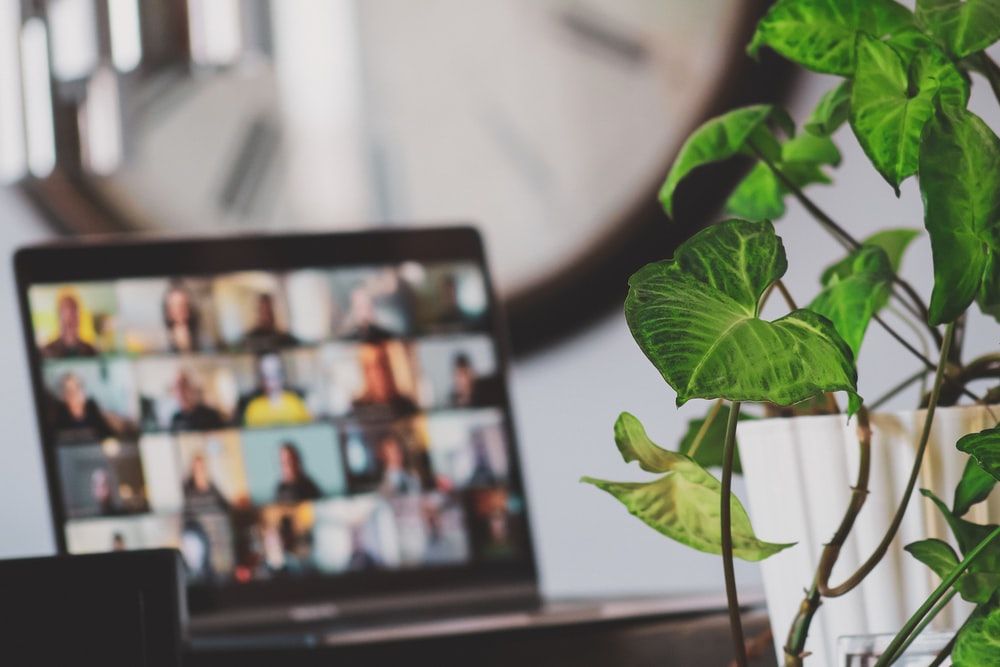 "You can have all the right strategy in the world; if you don't have the right culture, you're dead." - Patrick Whitesell, Co-CEO of WME.
Positive and healthy work culture is the foundation of any successful business. However, company culture has taken a hit recently, with remote and hybrid work models becoming the new norm. As a result, companies find it hard to adapt to changes, build relationships and communicate company values because of the physical limitations of remote work.

However, it's not impossible to work from home and have a healthy company culture. Companies like Canva and Gitlab have flourished with a remote work model. If you are confused about where and how to begin building culture with your remote team, we have a couple of simple steps to get you started.
What Is Remote Company Culture?
Company culture, or work culture, deals with the social aspect of any organization. The company's beliefs and values are reflected in its employees' behaviors. A business is only as good as its values and its work culture.
In a remote environment, companies struggle to stay connected and imbibe these company values in their employees because of the physical distance of remote work. For the same reason, remote companies must establish a strong work culture. It helps make their employees feel connected, valued, and appreciated despite the physical boundaries. You can also use a CRM Software to effectively manage your team and increase productivity.
With most companies offering remote, or at least hybrid, work models, it's become imperative for management to adapt to this new digital work culture.
Importance of Remote Work Culture
Helps with isolation
One of the biggest challenges in remote work for employees dealing with loneliness. A stable and strong remote work culture can give employees a sense of unity and belonging.
Prepares For The Future
Whether we like it or not, remote work is definitely the future. Preparing your company to transition into a complete remote culture can help you succeed and stand out from your competitors.
Helps build relationships
If your company decides to go back to the office at some point in the future, having a solid bond between employees will help them seamlessly transition, as they are already used to and comfortable working with each other.
Tips To Improve Company Culture In a Remote Workplace
If your company wants to begin working towards a solid remote work culture, here are a couple of tips to help get you started.
Trust is Key
The first step to creating a healthy and inclusive work culture, especially while managing remote employees, is to create an atmosphere of trust. Higher management should have a clear communication channel with their subordinates, list their expectations, and trust their employees to do a good job.
While it's acceptable to check in once in a while to see how they're getting along, micro-management can often be counterproductive and make employees feel unmotivated to work.
Trust works both ways; they trust that you will help them if they ever need it, and you trust them to do an excellent job without you having to hover over them every step of the way.
Communicate The Company's Vision
There's no denying that while remote work culture has many perks, it can often be tiresome and lonely. It also becomes easy to lose track of what one is working towards when not physically working inside an office.
An excellent way to keep employees motivated is to remind them of the company's goals, mission, and the values it stands for.
That often serves as a goal or purpose and gives employees something to look forward to, both long-term and short-term.
Be Clear With Workplace Policies
Remote work is very flexible and offers people the possibility to work from anywhere. Even if you are a marketing specialist, you can find remote marketing jobs with convenient working schedule allowing you to organize your day the way you want.
However, unlike a physical office, the lines between a work-life balance can get quite blurry, as you live and work in the same place. This leads to many people feeling that they are "living at work" instead of "working from home," which is an exhausting mindset to have.
The way to fix this from a management perspective is to establish workplace boundaries early on. For example,
Set the number of hours people need to be online in a day.
If people work different shifts, make it clear that people should not be disturbed outside of their work timings.
If the employees are free to choose their work timings, learn how to keep track of their work hours.
This kind of clarity makes it easier for everyone to work together seamlessly.
Get Some Face-To-Face Time With Employees
In a remote working environment, most of the time is spent looking at a screen, and it's hard to relate and communicate with people you've only interacted with online.
It's hard to replace physical communication with people. Still, you can make the best of your remote working situation by scheduling video calls and meetings to get familiar with your team members.
It's also essential for team managers to have frequent 1:1 meetings with their team members to build a connection based on trust and open communication. Your role as higher management is to create an environment where people feel comfortable approaching you with their issues.
Encourage Communication Outside Of Work
While the last thing people want to do at the end of a workday is to spend more time looking at their computer screen, team members need to build a rapport to work well with each other. That can only be achieved by spending more time together.
Encourage team members to spend time in teams and individually with other employees and talk about subjects outside work. Having a support system at work can make it a lot more fun and enjoyable for everyone in the company.
Adding to our previous point, initially, employees might feel hesitant to reach out and build relationships with each other. Therefore, the management needs to take this opportunity to organize team-building activities to give employees a space to bond.
These activities should be fun and act as an ice-breaker. For example, they could be quiz nights, movie nights, or even music nights. Sometimes, you can even organize group calls where people can be on a call together while they work. That creates a sense of unity and belonging, crucial in a remote work environment.
Identity Problems and Propose Solutions
As we mentioned already, trust is the most crucial factor in building a positive work culture in a remote environment. One of the best ways to achieve this is by identifying areas where employees find problems and offering solutions instead of faulting them.
For example, since many schools are online right now, it may be better to schedule important meetings through the school help desk during morning hours when the parents have some time for themselves, especially working mothers. You can also excuse parents from attending meetings when held up with their kids.
This kind of understanding establishes a relationship of trust and mutual respect between management and employees.
The right tools can make communication more accessible and cohesive between various teams.
There's a lot of room for miscommunication and misunderstanding while communicating remotely, unlike in a physical office. But using simple, easy to use and helpful communication tools like Slack, Teams, and Zoom can streamline communications.
Tools like Slack allow for all work communication to happen in one place. In addition, there are individual chat options and group channels, which makes coordinating with different departments effortless.
Can You Trust This Advice?
It's one thing to preach empty words, but another thing altogether to trust the advice of a company that knows extensively about remote working. Wishup has been a remote company since its inception. Nevertheless, it has functioned successfully without any offices for the past seven years.
That has only been possible through trust, communication, and strong relationships between employees and management. Our company is proof that work culture is the key to any successful business.
"Culture is what motivates and retains talented employees" - Betty Thompson.
We trust that these tips and tricks will give you the knowledge and confidence to build a strong work culture in your remote work environment. With remote work shaping the future of businesses, it's never too early to start preparing your company and employees for what's next.
If you would like to build your virtual workforce with global talent, reach out to us to hire a virtual assistant by clicking here or dropping us a mail at [email protected]