Today, more and more companies are creating remote teams, and remote working is becoming more common even among companies with physical offices.
International teams have always been more feasible and appealing with remote working. Whenever a team member logs into a shared collaboration platform, it does not matter if they are ten feet away from another team member or ten thousand miles away.
Remote employment can be beneficial for both businesses and workers, but it also presents a set of unique challenges. Almost every industry has experienced a recent surge in remote work, quickly becoming the norm for international employees.
There are a few ways you can ensure your employees are as productive as possible while telecommuting. The following eight tips will help you manage your team and make the most of your remote employees.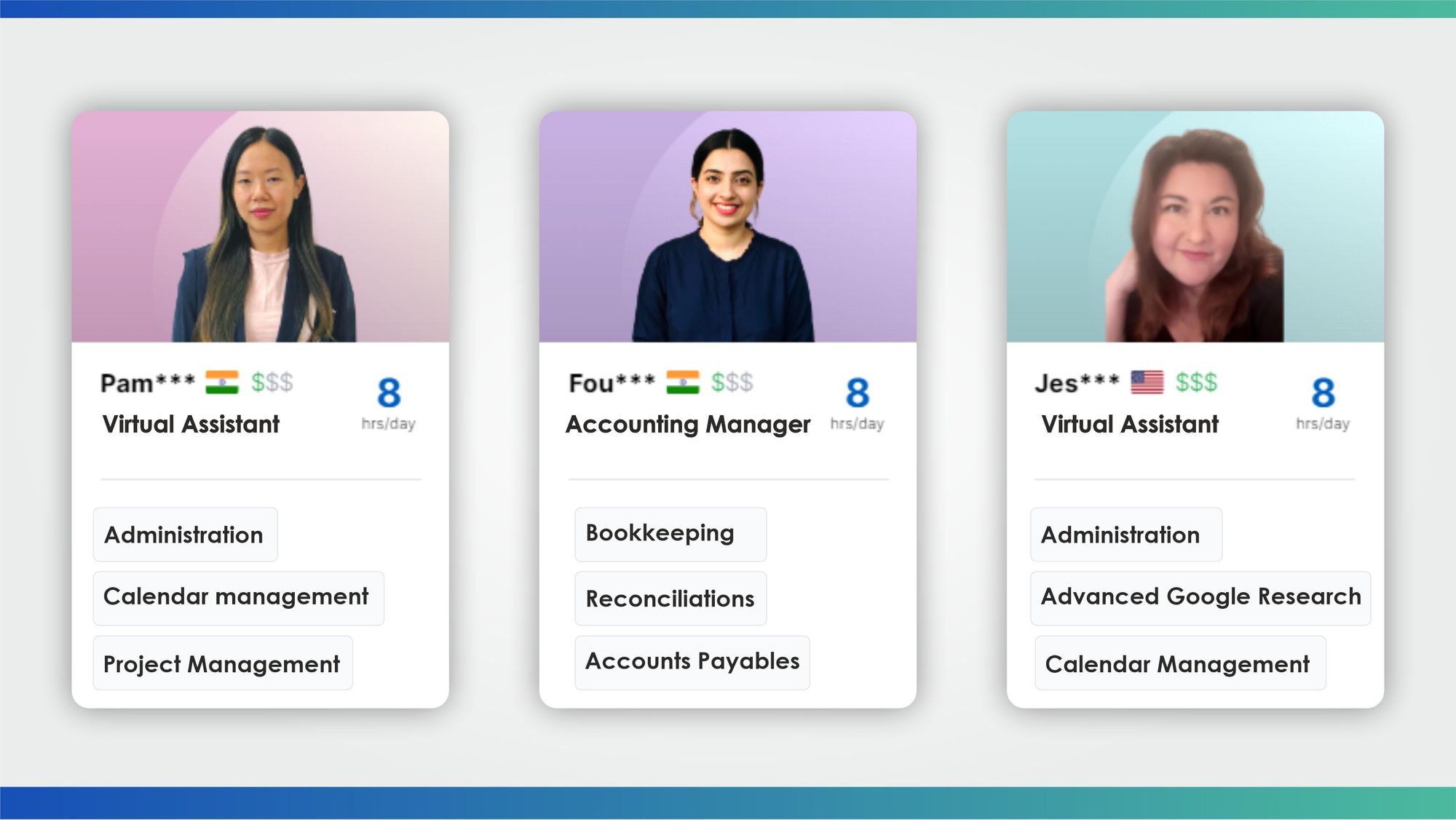 1. Set clear expectations
Vice president at Replicon Scott Bales says, "Providing guidelines, setting boundaries, and reviewing the basics are among the most important steps to take when setting out on your project."

Clarifying what needs to be accomplished and the process is crucial for your remote employees' productivity and the success of your entire team.

The employee will know what they need to do to succeed when setting expectations about work hours and meeting attendance requirements.
2. Set clear communication guidelines
Those who work remotely tend to let communication slip by the wayside and let their teams operate largely independently. However, that is not productive in the long run. Instead, you have to create a virtual team presence that everyone feels comfortable with.
The onboarding process should include communication guidelines for new hires that will consist of::
Ideal modes of communication for the team, i.e., telephone calls, text messages, emails, social media, or other platforms
Preferred days for communication such as weekly meetings, daily updates, or quarterly reviews
Expected turnaround time for tasks assigned.
Information on casual Fridays or team events that happen throughout the year.
Information on their location if that is not their permanent setup.
3. Choose Internationally available software
Ensure that your remote team can collaborate with the team on remote platforms once they have internet access. It is easy for a remotely located national team to forget that not all software and web services are available internationally. If you have team members in different countries, look for universally available platforms. Manage an international team using Groove, Slack, Microsoft Teams, G Suite, World Time Buddy, or Papaya.
If you've built your software stack, you can determine which specifications your team needs for equipment purchases and even kit laptops with the software before shipping.
4. Create a virtual break room
Having regular team meetings is a good idea for managing remote employees, but it's not enough. Team members need to interact spontaneously and independently and get to know one another as individuals, not just coworkers.
Additionally, encourage your team to speak about their personal life and share their experiences. Utilizing video conferencing when brainstorming these ideas using a digital whiteboard has the advantage of naturally leading to more impromptu, unplanned conversations that contribute to nurturing creativity and bringing out the best ideas from your team members.
5. Gather regular feedback
If you're moving to a remote model for the first time or even an ongoing process, gathering feedback is essential to ensure that it's working well for your team.
Getting feedback helps you identify weak points that should be adjusted or even things that aren't working. There are several ways you can do this:
One to one. Conduct one-on-one meetings with individual workers, use this opportunity to ask them if they feel current processes work well.
Polls. Anonymous polls or surveys can help you get vital information on the business processes to make educated decisions.
Workshops. If you can have physical workshops, use them to build trust within your team and troubleshoot issues.
6. Provide emotional support
You already know that isolation can negatively affect the psychological health of your team members. However, there are a few ways through which you can show support.
You shouldn't rely on others to tell you things. Ask questions, then actively listen. Asking a team member, "How are you doing?" at the end of a business call costs nothing.
Practice empathy. Hearing about any problems isn't enough. You need to understand them, too.
Focus on values. It is essential to focus on company values even as you begin to work differently. Use them to both inspire and support your remote team members.
Create support networks. When dealing with personal issues, talking and listening to your peers can be helpful. Creating online meeting groups will help build communication within your team.
7. Be flexible
Managing a remote international team isn't always easy. In addition, it may be more challenging to exercise flexibility in some roles (contact center staff, for example). However, that does not mean you should micromanage your remote workforce.
For example, allow your team to work at the hours that suit them. Set reasonable deadlines for tasks and ask your staff to abide by the deadlines. Having flexibility is essential for not only employees but also managers of remote teams too!
8. Remember to listen
Most successful managers are good listeners. However, surveys are an often-underutilized tool. To better understand employee sentiment, a monthly or quarterly employee net promoter score, as well as one-on-one sessions, are helpful.
Remember, listening skills enable a manager to understand the intentions and feelings of their team, an essential skill for team management. Your employees will be more motivated and open to feedback if they feel heard and strive to do their best for the team.
You'll become an expert at managing remote employees in no time.
You might be concerned about managing remote teams. But there isn't any need to be. Given the increase in productivity and benefits of a remote setup, we can expect the future of the workplace to be remote.
If your company is moving to remote or hybrid work, you can have an efficient and effective international remote team by following the tips above.
Subscribe to Wishup Blog | Remote Teams | Remote Employees
Get the latest posts delivered right to your inbox