A Remote Worker's Toolkit
As a remote leader, your biggest challenge will be to manage teams from across. And we've got you the perfect toolkit to help manage your remote team.

At the outset remote working was looked down upon as a customer service job with barely sufficient wage but with around 4.7 million people in the U.S. currently working remotely, up from 3.9 million in 2015, it's clear not just the winds but the trends have moved drastically too.
Managing remote teams has become the need of the hour and managing a co-located one is definitely not a cake walk. Have you already gifted your remote employees headsets, a laptop stand, ergonomic mouse yet noticed their motivation drift towards Netflix?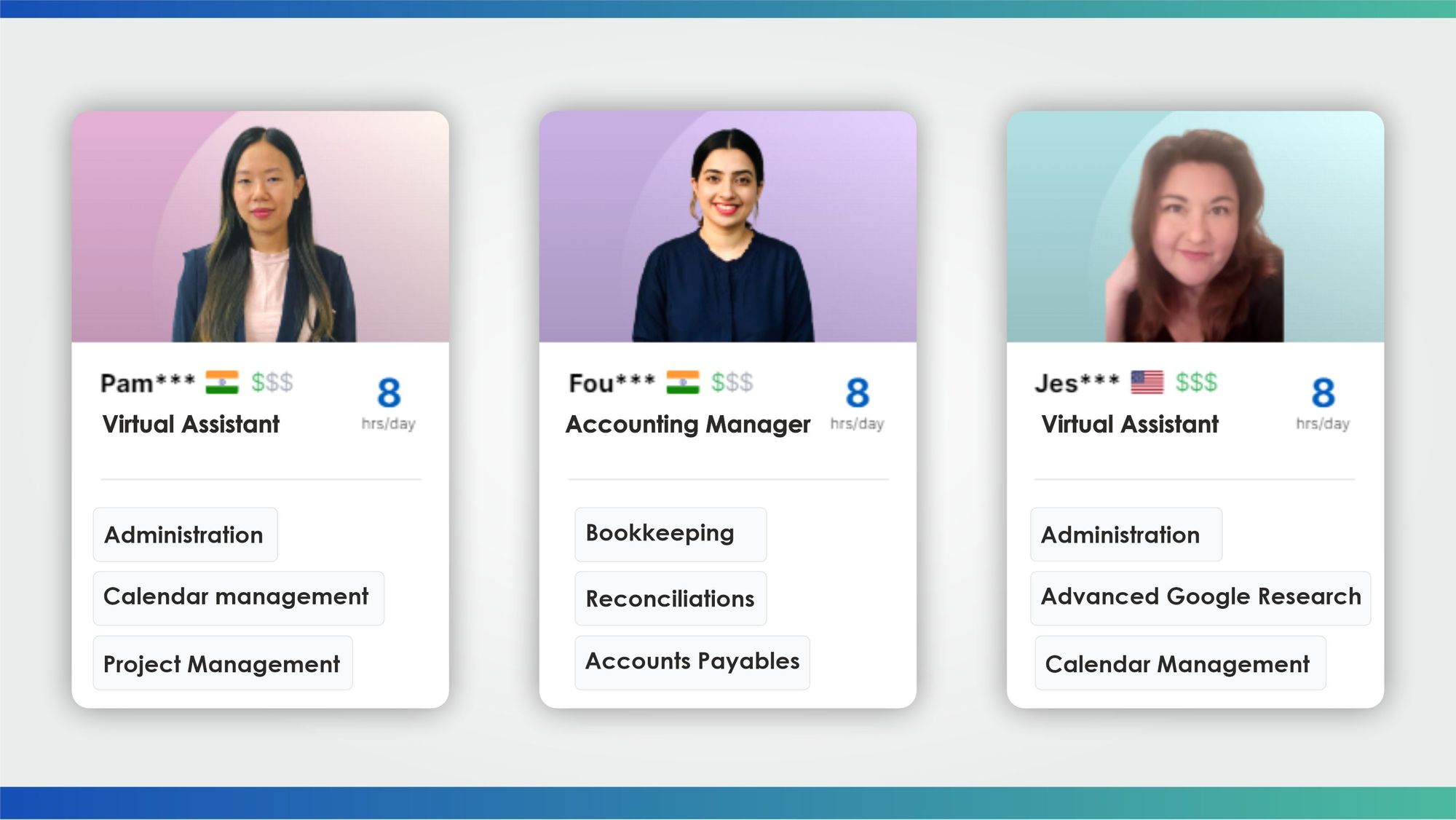 Well, it's time to fill your remote worker's toolkit with the basics then, check out these tools ranging from communication to time management, productivity to project management:
Real Time Communication
Hands down a top contender when it comes to real-time team chat. No more receiving of useless emails that you're randomly cc'd on. With Slack, teams can be created for specific departments, projects, common- interest groups or just about anything. With an ability to send out messages to teams to specific individuals by allowing the team to know about its progress too and also for personal messaging, no doubt it's been a constant for remote first companies such as Zapier and Buffer.
The ultimate virtual office where employees can connect, one-on-one or in groups and get instant feedback also integrated well with Google docs and Dropbox. One feature that stands out is the ability to install apps that automatically report on business activity, like new email subscribers or product reviews, and bots that help keep employees engaged, must have on your remote worker's toolkit!
A compact remote work tool for all types- small, medium and large businesses. A high functionality yet super easy to use tool that addresses several domain specificities. It allows team mates to interact via instant messaging, audio and video calling, location and file sharing.
It allows third party workers such as vendors, suppliers and freelancers to get restricted access to the workspace as orange members. Like Slack, it easily integrates with Dropbox and Google Drive!
A popular choice amongst all due it's simple functionality, design and usability with features that support easy messaging, collaboration, file sharing, scheduling, reporting that organize conversations and keep everyone on the same page throughout the project. It sure wins the title for the best known project management solution out there.
Asana lets you create and delegate tasks & sub-tasks , track projects, organise and check off tasks into shared projects, chat with members, name it and it's got all the features to allow for efficient workflow management, essential for a remote worker's toolkit!
A popular choice particularly due to the flexibility it provides, allowing managers to set up Asana however they want- a task assignment tool, project map or an ongoing log of activities. It also has calendar features, dashboards for projects, and your very own to-do list.
With teams working remotely, understanding how employees feel and getting their feedback isn't as easy as scheduling a quick meeting or having a water cooler chat. With Zonka Feedback, a Customer and Employee Feedback Software, you get the right platform to ask relevant questions to employees, gauge their feedback in real-time and view comprehensive reports to take action and close the feedback loop.

Measure employee feedback at all touchpoints at your company, increase communication, reduce employee turnover and create a great workplace culture! Zonka Feedback can easily be integrated with all the apps you use and love and you can create feedback-based workflows to keep the key stakeholders in loop.

Vmaker
Online meetings are great, but they can be taxing as well. Imagine trying to be productive with your work in between continuous online conferences.
Vmaker helps you solve this problem with video messages. You can record and send video messages and avoid all those online meetings that don't require the other person's participation, such as company announcements, content feedback meetings, design feedback meetings, and such. With this as an option, you can communicate at your convenience and be productive simultaneously.
Sending video messages is extremely easy. Since Vmaker stores all your videos in your private cloud account, you just have to copy and share your video link. You can also use Vmaker's Workspace feature to share videos with your team, ensuring everybody's on the same page.
Time Management
While most time management softwares only tracks time while you work, Timely allows one to schedule tasks and track time spent on projects in real time. It has a calendar interface allowing easy usability.
Real time dashboards and synchronised scheduling allows managers to review logged and missing hours, overtime, weekly capacity and activities. With AI technology drafting time-sheets that allow easy management for hourly employees, forget about manual calendars and note-taking!
Worried your employees are using social media sites while at work? Well, time doctor prompts a pop-up message asking them if they're still working, that little jab is enough to get them back on track. It has a simple time tracking concept where employees can start a timer as soon as they start working, Time Doctor will run in the background and assess the time spent and the sites your employees are visiting.
And No, it's impossible to fake data, time tracker has a screenshot feature that clicks at random intervals. With features allowing alerting to avoid distractions, a desktop software, mobile version, a Chrome app and also a free 14 day trial without the need for a credit card, it sure is a popular choice for remote organisations and freelancers and even companies such as Apple and PWC!
Productivity Tools
With remote teams biggest disadvantage being background distractions, with Krisp you can take your calls from anywhere as it allows for noise cancelling of dogs, traffic, babies or families chatter.
It supports 600 apps and is also easily integrated with all major communication apps such as Zoom, Skype, Slack etc. It's used by students, podcasters, call centers, remote teams and enterprises such as Intel, a sure prerequisite for your remote worker's toolkit.
Not just a productivity app but one that empowers communication too, designed to transform employee experience through an easy mobile responsive unified platform. The range of features such as calendar management, discussion boards, employee directory and news feed make it an ideal work-friendly digital environment.
Internal micro-applications that support absence management, automated timesheets, payment cards, network searches allow for smooth employee collaboration without the need for technical knowledge.
A dynamic tool for viewing editing and sharing PDF documents in the cloud. It contains benefits for everyone working in an office setting.

Its features include:
Google Drive integration - Allows for real-time syncing and collaboration. Multiple people can work in a document at once with full visibility regarding who has made changes and when.
Annotation tools - Sections of PDFs can now be highlighted, with comments added when greater clarification is needed.
E-signature capabilities - An e-signature can quickly and easily be added to any part of a PDF document.
OCR functionality - Text inside PDFs are made searchable.

Hypercontext is a shared-agenda app that empowers managers and their teams to be high-performing by combining quarterly priorities, weekly meetings, and engagement measures, all in one place.
With Hypercontext, teams can collaborate on meeting agendas for 1:1s, team meetings, and cross-functional meetings. With access to 500 conversation starters and over 180 goal examples, the platform helps you run meetings that are productive and meaningful. After each meeting, you're kept accountable with clear next steps. Plus, managers get conversation analytics to better understand communication blind spots, and real-time employee feedback to track meeting effectiveness over time.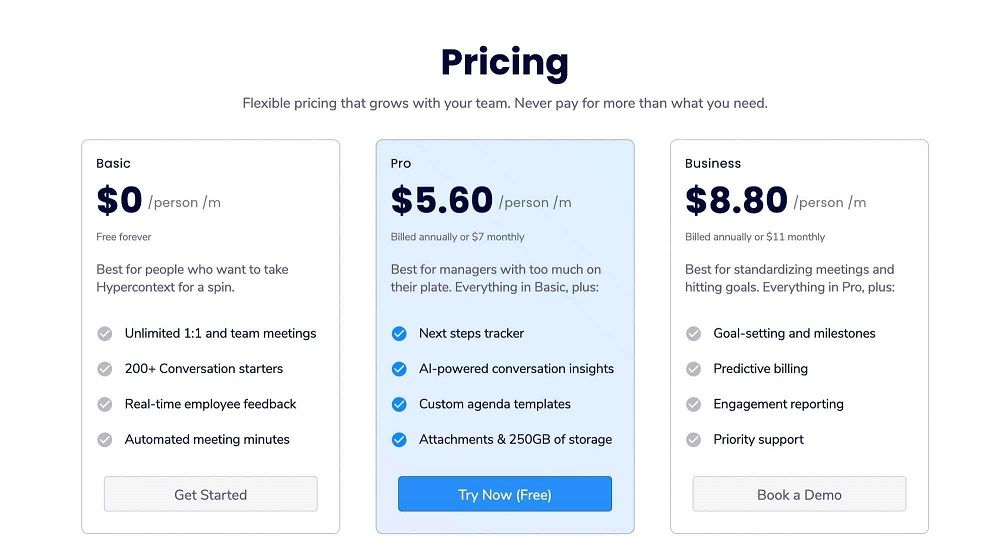 With Signaturely, you'll save time and money by eliminating the hassle of physically signing individual documents. Stop stressing about whether or not your paperwork will be signed on time due to a missed delivery-just create an e-signature, send it electronically and get a legally binding signature in a snap.
Final Note:
While there might be some hurdles with remote work, lack of tools should no longer be one. The above tools are perfect for successful remote team communication, collaboration and will help boost your work efficiency(if not make better) as if you were in an office setting.
Also check out these 5 tools to track remote worker's productivity.