9 Advantages of Hiring a Bookkeeping Assistant
Proper bookkeeping gives a company or business trustworthy information regarding their progress. Therefore, even before having a big team and many employees, it is essential to invest in keeping records of everything.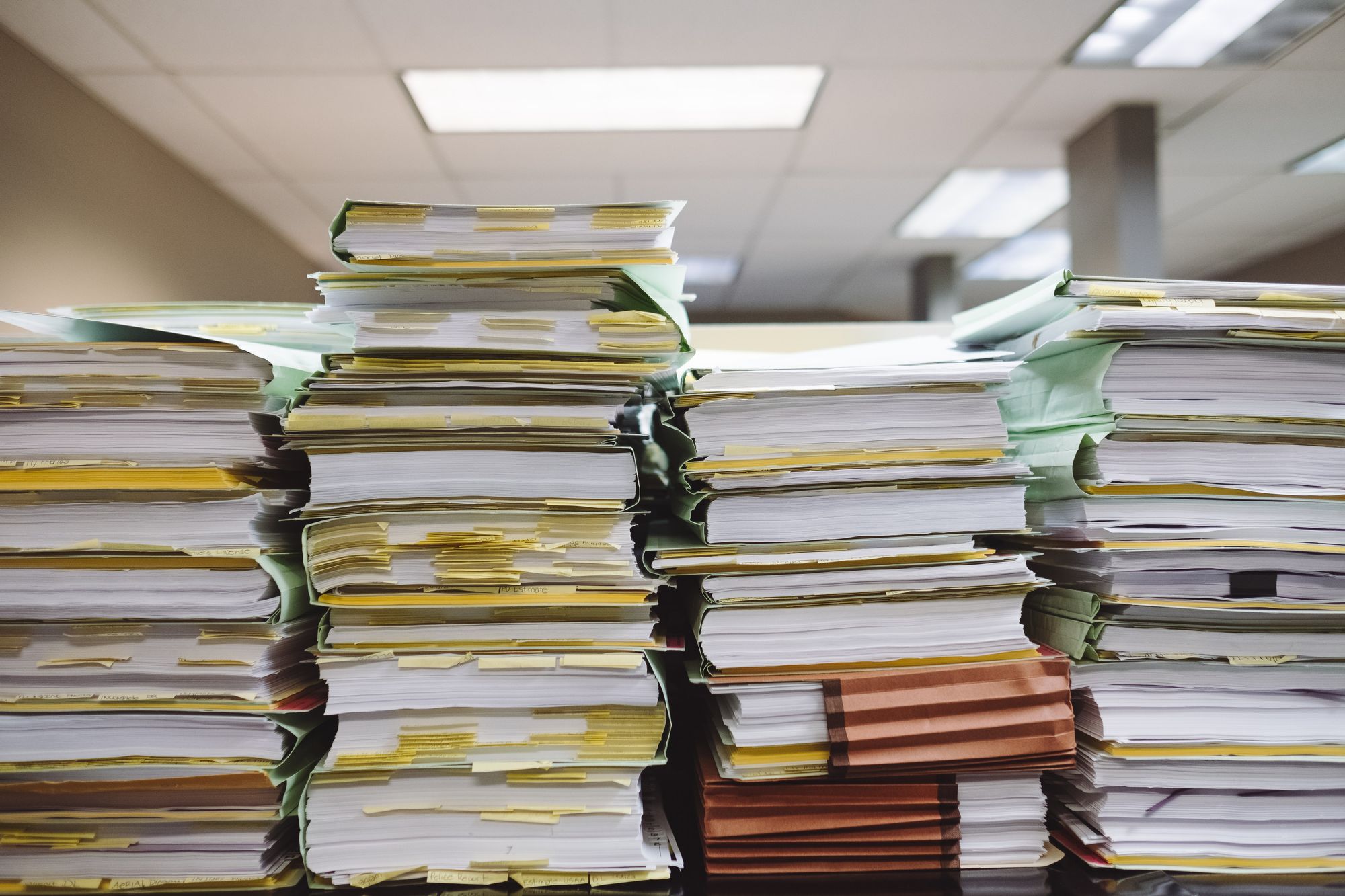 An efficient cash flow system is the heart of every business.
The professionals who help you keep your heart running are bookkeepers who are indispensable for every business to run successfully.
The basic premise of every business is the buying & selling of goods & services, which needs to be recorded accurately to keep track of the flow of funds within the company.
This is where Bookkeeping plays a big role.
Why Is Bookkeeping Important?
By hiring a bookkeeping assistant you ensure that the record of every financial transaction is recorded and is up-to-date. Having total control over the flow of funds is very essential for the company to make future financial decisions regardless of its size.
In simple terms, a business relies on accurate bookkeeping for accurate internal and external transactions. Many entrepreneurs and small businesses sometimes however, don't have adequate time on their hands to maintain their bookkeeping records.
This can help cause errors during annual tax filings and also result in more significant problems in the future. Every financial transaction, i.e.e sales, purchases, payment of taxes, interest, payrolls, maintenance, loans, and investments, must be systematically record.
Some of the advantages of bookkeeping are:

Proper bookkeeping gives a company accurate information regarding their growth. Therefore, even before having a big team and many employees, it is essential to invest in keeping accurate records of the business.

Having accurate transaction records is a good way of having nothing behind the curtains in case of a tax audit.

Having a record helps the company plan its goals for the future and set new benchmarks.

Source: Unsplash

What Are The Types Of Bookkeeping?
There are a few different methods of bookkeeping depending on the kind of business you own. For example, a company that does not have many transactions daily might not need a complex bookkeeping system.

Similarly, a large company with daily transactions might not be able to adjust to simple bookkeeping. Now that we know there are different types of bookkeeping depending on the company's size, let's break these down into simpler forms to understand them better:

Single-entry Bookkeeping

To master this bookkeeping method, it is not necessary to have the knowledge or training in accounting. Single-entry bookkeeping is a simple method of entering the details of each transaction.

Financial records are usually maintained in a cash book to keep track of expenses and revenue. This bookkeeping method is best suited for small businesses as it involves only small transactions where no credit is involved.

Also, it suits companies that do not have big inventories and have little to no physical assets. Small businesses best benefit from this method of bookkeeping.

Double-entry Bookkeeping
This bookkeeping method is more complex as it follows the concept of debits and credits.

To understand this better, let us take an example: if you make a sale of $20, your cash account will be debited of the same amount, and the sales account will be credited the same. In this format, in the end, both the credits and debits must be equal, which will further make the two balanced.

Large enterprises usually prefer this bookkeeping method as this method has fewer chances of errors. Besides being more reliable, this method helps double-check as the two records match each other.

Cash-based Bookkeeping
Depending on how your business recognizes its revenue, it is categorized under this bookkeeping method. In this method, sale or purchase is recorded in the books only when the cash is exchanged.

This indicates that purchases made through credit will only be included in the record when actual cash is debited from the company's account. This method can be used for both small and large businesses.

No matter which method, bookkeeping requires accuracy, in all aspects.
Let us now look at the basic tasks that a bookkeeper performs for any company or business:

Source: Unsplash

What Does A Bookkeeper Do?
The broad definition of bookkeeping does say that they are people who track figures and transactions taking place internally and externally. But it is also essential to understand the tasks that are managed by a bookkeeper and how they are beneficial to organizations:

Maintaining legal records: A bookkeeper ensures that all financial transactions are routed through the company's accounts and also ensuring everything happens with legal compliance.

Billing: Keeping a track of invoices as proof of goods sold or purchased by the company. This helps to keep track of every transaction made by the company for reference in the future.

Verifying transactions: Cross-checking the transactions and checking the supplies with the vendors or customers to ensure that everything is accurate.

Payment: Ensuring that all vendors, employees, or service providers are paid on time.

Report making: Providing reports of all financial transactions, including losses and profits, in detail. This helps in having accurate information about the business's present financial status, which further helps shape future decisions for the business.

Loan documents: Keeping track of all the company's existing loans and ensuring that all the installments are paid on time. This helps in keeping track of all interest and principal amount payments.

Now that we have discussed how bookkeepers work and the different types of bookkeeping, let us look at the advantages of hiring a bookkeeper:

Source: Unsplash

Why Should You Hire A Bookkeeper?

To know why you need a bookkeeper, you must understand why bookkeeping is essential for your business and the advantages of having a well-organized professional bookkeeper.

Help Budget Accurately
If your company's income and expenses are correctly organized, reviewing the financial resources and costs becomes easier. Creating a budget is like making a roadmap for your business.

When you have a budget in place, it is easier to plan the company's future expenses. However, not keeping an up-to-date record of all the costs and incomes makes it harder to get an accurate budget.

Always Prepared For Taxes

Every business has to file its taxes at the end of every financial year. However, all your financial records will be in place when you have an efficient bookkeeping system, making the process much easier and less hectic.

This helps make filing taxes easy and gives you a clean slate of every transaction made and every penny spent, not leaving room for any malpractices associated with taxes.

Maintaining Records

While managing a business, it is possible to want an essential piece of information or proof of a transaction from the past. Having your books updated from the first day makes it much easier to skip the chaos of searching.

This spares you of the stress of having misplaced it and saves time. In addition, maintaining a book every day or keeping one updated regularly makes it easier not to leave a task to the very last minute.

Easier To Have Targets

Every business wants to grow, but not having proper control of your financial records can hinder that growth. In addition, it becomes challenging to analyze the rate of change with no accurate data present.

By keeping an accurate record of the company or business's current financial activities, you put yourself in a better place to make future decisions.

With a clear understanding of the expenses and incomes, you can plan better and set realistic goals for the company. This is only possible when decisions are not made on approximation but on concrete paperwork.

Following Government Regulations

Every year, the government comes up with new regulations to make their audit process more efficient and less time-consuming. But, unfortunately, without any exceptions, every business has to abide by them as well.

It is essential to check all such regulations implemented by the government. Today, many businesses prefer virtual bookkeeping services to minimize the chances of errors.

Hiring a virtual assistant from an agency can do wonders for your business regardless of the size of your business, as they are trained professionals with years of experience.

It is essential to do your taxes right and in the format allocated by the government; otherwise, the company is given a penalty.

No taxation related stress

Owning a business is a big responsibility, let alone the stress and anxiety of going through a tax audit without documentation to support every transaction.

Unorganized data and poor documentation of the company's financial statements and other legal documents can hinder your mental peace. For example, it is essential to have every proof of transaction ready in papers in a tax audit.

A lot of that stress can be relieved knowing that a trained virtual assistant manages all the paperwork and efficiently keeps you and your business out of any unwanted trouble.

Investor engagement
Keeping all your past transactions and activities transparent is essential when an investor wants to invest in your business. In addition, this helps create a sense of trust among the investors.

Assuring investors about guaranteed results through well-organized paperwork assures a sense of confidence. Moreover, keeping an investor happy can result in word-of-mouth advertising.

This builds the trust of other investors and creates a brand image among them, which is essential to making contacts in the industry.

Better Flow Of Money

When your bookkeeper enters all the cash-based information daily, you better know when your customers are paid. This is better for monitoring if everyone is delivered on time.

This assures that no dues are set with customers or vendors and ensures that the cash flow is smooth without any hindrances.

More time for yourself

Worrying about your accounts and maintaining the paperwork can be stressful in itself. When you hire a bookkeeper, you are free of the stress that is involved with documentation, knowing that your financial records are in good hands.

By hiring someone to do your finances for you, you are sparing yourself the time that you invest in the same task. You can utilize this time to do things that can actually be beneficial for the business.

Starting with building new strategies to build the business further, opening new branches, following trends, and even expanding to a whole new market.

You can also learn how your bookkeeper maintains records so that you have a better understanding of how it's done in a systematic way and cover for them whenever they are unable to do it themselves. It will also help you manage your operations better when you hire a bigger team down the line.

Now that you have an idea of how important keeping track of your finances is, and the value a bookkeeper can add to your company, the next question would be, how can you hire one?

There are several websites available and several people ready to join you, but how would you know what's best for you? Here are a few things to remember while hiring a bookkeeper for your business:

Source: Unsplash

Where Can You Hire A Bookkeeper?
As you read above, there are different kinds of bookkeepers, and the one that suits you depends on how big your business is. After deciding which style suits you best, remember that hiring a bookkeeper as a full-time employee might not be feasible.

In some instances, paying a full-time employee for working only a few hours a day might not serve your purpose. For example, unless you own a significant business where multiple transactions occur every day, hiring a full-time bookkeeper is not economical.

There are many agencies online which offer bookkeeping virtually. If you are a small business, this is the most economical option. Virtual assistants specialize in bookkeeping and have experience working in the industry.

This ensures that all your transactions and records are handled with precision. They are organized and have a keep eye for detail. In addition, agencies have policies that ensure that your data is always safe with them and will not be used for malpractices.

Since virtual assistants are paid hourly, it is the most convenient way of keeping your books up to date.

Source: Unsplash

What Are The Advantages Of Having A Bookkeeper?

Having a bookkeeper to manage your transactions and paperwork helps you save time, money, and mental peace while focusing on more essential factors.

An experienced bookkeeper is all you need to take that extra step towards growth and also save thousands of dollars that you might not be aware of. When you choose a virtual bookkeeping assistant, you have a wider choice.

If you do not like the working style of the VA, which is highly unlikely, you can always hire a new one in less than 24 hours. You can save time going through the whole hiring process by doing this.

The only input you require while hiring a virtual bookkeeping assistant is that you just have to explain the style of work you are looking for, and agencies do the rest for you.

Usually, agencies hire people from across the globe, and the time difference can be beneficial as by the time you wake up in the morning, your account sheets will be balanced and ready for you to look at.

Keep Your Finances In Check
So, in conclusion, the best way to stay ahead in the game with your competitors and be on the safer side you must make sure that a skilled bookkeeper is managing all your finances.

Regardless of the size of your business, keeping track of where all the money is going or coming from must always be documented.

Now that you know enough about bookkeeping, you can avail a free consultation with Wishup before hiring your own bookkeeper!