10 Best Affiliate Programs that Pay the Highest Commission in 2023
Do you want a high-paying monthly commission to generate a reliable passive income? Lucky for you, we've compiled a list of the 10 best affiliate programs that will help you earn the highest commissions with minimal effort.
Do you want a high-paying monthly commission to generate a reliable passive income?
Search for high-paying affiliate programs whether you're a newbie to affiliate marketing or trying to improve your tactics.
When it comes to working for commission, half the work is in getting the right client. You would do the same work promoting a product that earns you a 50% commission as you would for a $500 commission. So why are you settling for less? Start working with better clients.
However, with so many options available, finding the programs that offer the highest returns is like looking for a white cat in a snowstorm.
Lucky for you, we've compiled a list of the 10 best affiliate programs that will help you earn the highest commissions with minimal effort.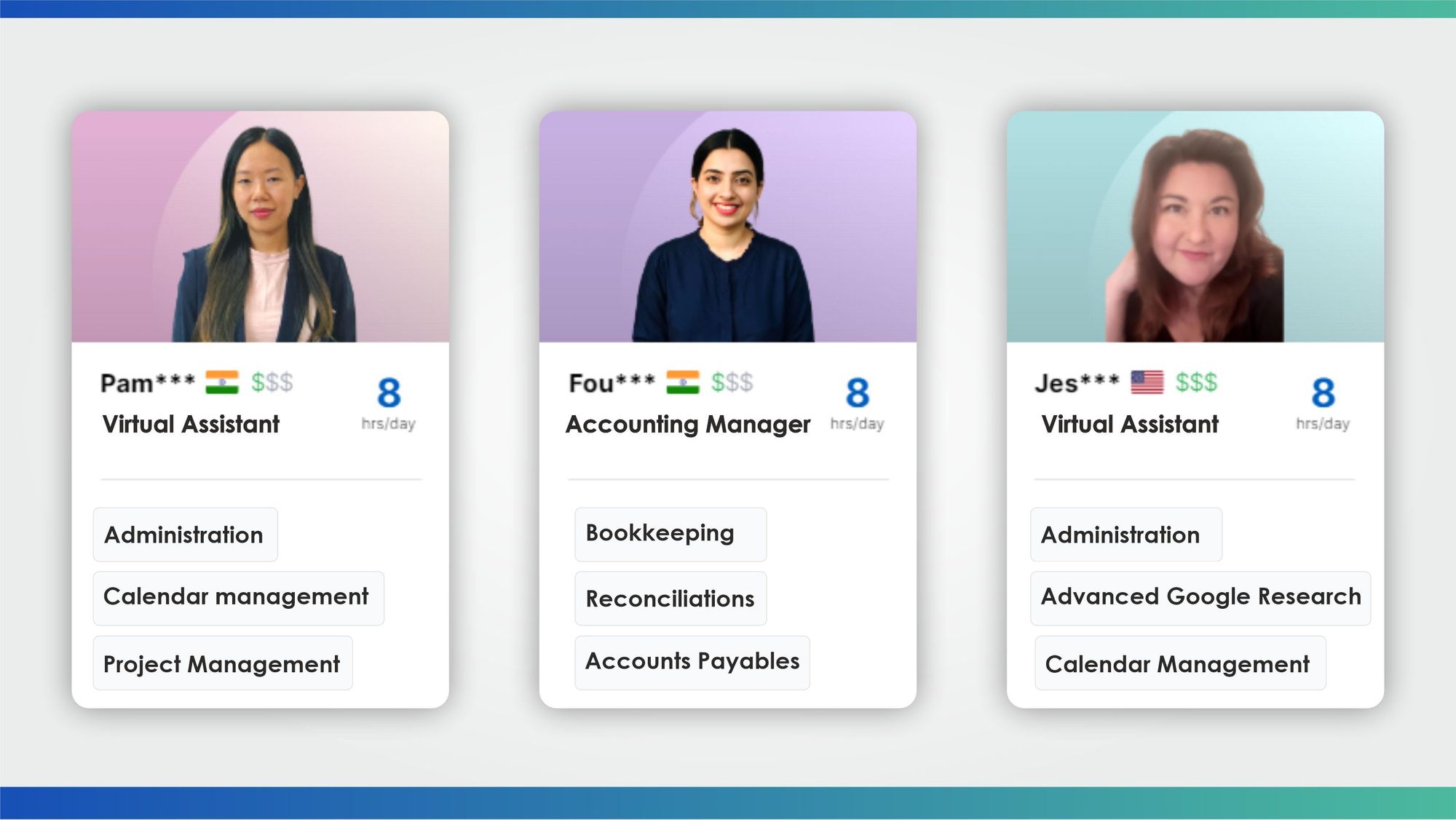 What are Affiliate Programs, and how do they work?
Source: Unsplash

In an affiliate program, the entire experience and process are handled by the brand. They use in-house software or tools like Refersion to manage the programs independently. In addition, they have a dedicated affiliate manager to handle communications with marketers, which makes it easier to work with them. One of the best benefits of affiliate marketing programs is that you're not required to pay any network fees.
There are three main parties involved in affiliate marketing -
The merchant/client
The affiliate marketer, and
The customer
The affiliate marketer uses their platform to promote products through unique links that direct readers to clients' websites.
Affiliate marketers promote the merchant's service/product on their website and receive payment discussed in their contract. This arrangement often depends on the number of visitors the affiliate provides to the merchant's website or the number of visitors who convert into clients.
Therefore, whether you will be getting the commission for visits or conversions must be discussed explicitly before you sign your contract.  Essentially, the client pays the affiliate marketer following their agreement if the link they promoted brings the client revenue.
Jess Bezos, the founder and CEO of Amazon was among the first who saw the potential of affiliate marketing to increase revenues. That was back when they were selling books. It was simple enough because all marketers had to do was promote the books, and Amazon handled everything else.
In recent years, though, affiliate marketing has become very common, and most brands have some version of affiliate marketing to help them bring in more customers.
Top Affiliate Programs in 2022
We crunched the numbers to identify the best affiliate marketing programs for beginners offering the greatest commissions. All affiliate programs on this list provide astronomical commissions and are free to sign up.

Wishup is a remote job marketplace that connects small businesses to highly-skilled virtual assistants. It helps busy entrepreneurs manage everyday routines and time-consuming tasks, such as administration, bookkeeping, and lead generation.
Apart from offering a high commission of $500 for every virtual assistant hired through you, Wishup also offers bonuses and other rewards for top-performing marketers.
Wishup has a dedicated affiliate marketing team and a generous cookie window (90 days). It aims to build a fruitful and mutually beneficial relationship with its affiliate marketers.
Commission: $500 for every virtual assistant hired through you.
Cookie window: 90 days.
Source: SEMrush
If you are familiar with digital marketing, you are probably aware of SEMrush and use it yourself.
Over seven million businesses utilize its numerous marketing tools, like competitor analysis, keyword research, and social media management.
From small businesses to Fortune 50 names, SEMrush is a household name in most companies. Their affiliate marketing commissions are among the most rewarding in the marketing industry.
Their key USP is that apart from $200 on each sale, you get a commission of $10 on each trial activation.
Commission: $200 for every sale, 10% from trial activation.
Cookie window: 120 days.

Source: HubSpot
HubSpot is another popular CRM platform that offers everything successful businesses want in one location to provide quality customer service. On top of a comprehensive CRM, it includes tools for marketing, sales, customer support, operations, and website development.
Joining the program is free, and you'll have access to HubSpot's internal affiliate marketing managers, who will work closely with you. Through the program, you'll also earn access to a sizable library of marketing materials that could benefit you.
Commission: Up to 100% flat or 15% recurring up to a year.
Cookie window: 90 days.

Source: Refersion
E-commerce store owners use Refersion to reward their consumers for recommending their company. In addition, it enables businesses to create promotional offers using their e-commerce systems.
Being years in the industry, they've developed their performance metrics, such as earnings per click, average purchase value, and total wealth per affiliate. These help retailers see how each affiliate affects their ROI at any time.
With the aid of their numerous integrations, online vendors may email newsletters to partners and inform them about new merchandise and creative ideas that will help them advertise their brands more efficiently.
Commission: 15% for all referrals who register through the link.
Cookie window: Flexible, up to 2 years.

Source: Bluehost
Bluehost is a business that provides WordPress hosting at affordable prices, making it accessible to both small and large enterprises. In addition, they help over two million websites grow their brands online.
Their packages start at $3, but that doesn't mean their affiliate commissions aren't worthwhile. On the contrary, they offer generous commissions of $65 for every referral that converts into a hosting customer.
They give out almost 5 million dollars a year in commissions, making it an up-and-coming affiliate marketing prospect, especially for people just starting their marketing journey.
Commission: $65 for every successful referral that converts.
Cookie window: 60 days.

Source: Jotform
As the name suggests, Jotform helps businesses make data collection easy by creating forms and surveys and generating leads. In addition, they have plenty of in-built integrations that simplify operations, especially for small businesses.
Jotform works best for businesses or enterprises selling products, collecting fees, or donations. They help automate workflows by generating reports and accepting payments automatically. Their packages range from $34-99, depending on the size of your team and the features you require.
It's safe to say that they are pretty lavish with their commissions, offering affiliate marketers a 30% commission for every converted visitor through their link.
Commission: 30% of the sale.
Cookie window: 60 days.

Source: LeadPages
Leadpages enables you to develop Facebook advertisements, notification bars, and other high-converting website features.
Even beginners without prior experience can quickly develop responsive pages using the platform.
The compensation structure for the LeadPages Affiliate Program is magnanimous. It offers a baseline 10% continuing commission for each contact who converts into a client.
Furthermore, based on the number of fresh clients you bring in a month, you might earn up to 50%.
The platform also offers supplementary information to enlighten your audience and help you grow your website/blog.
Commission: 10% of sales, can grow up to 50%.
Cookie window: 30 days.

Source: Startup Bonsai
GetResponse is a comprehensive and user-friendly email marketing, page-building, and task-automation solution. Their target audience is digital marketers/digital marketing firms.
Their useful tool helps send out over 750,000,000 emails a week. So their client base is extensive. And so are their rewards for their affiliate marketers.
They run two major affiliate marketing programs.
One pays a one-time $100 commission for new purchases, and the other pays a 33% part of recurring subscription income.
You can choose which would be more profitable based on your work model.
A bonus is that affiliate marketers get access to specialized support staff and the affiliate manager of the brand to help make the partnership smooth and efficient.
Commission: Either $100 or 33%.
Cookie window: 120 days.

Source: Canva
Canva is among the most popular graphic design tools for newbies. It's perfect for influential bloggers or designers.
With your affiliate link, you may make up to $26 for each new member that purchases Canva Pro. Their services start at $12 a month. During the initial two months of the subscription, if the customer signs up for a monthly plan, you will receive an 80% monthly commission. On the other hand, you will get a one-time commission of 25% if the user chooses an annual plan.
Canva offers plenty of resources for affiliates, such as guides and templates, making it one of the best programs for beginners.
Commission: $26 per subscription, and additional monthly commissions up to 80%
Cookie window: 30 days.

Source: SocialPilot
SocialPilot, a social media automation solution. It's great for influencer marketing. In addition, you may monitor and improve your online engagement using the platform's Social Inbox.
Their rewards programs for affiliates are very promising.
Affiliate partners of SocialPilot will get a 30% recurring commission. They will receive $50 as the minimum payout amount once a month.
You can monitor the activities of your connections, view their financial records, and keep tabs on your conversions with your SocialPilot profile.
The best part about the Social Pilot program is that you get a commission for every sale and renewal.
Commission: 30%.
Cookie window: 60 days.

Work smart, not hard. Double your income through Affiliate Marketing today!
Affiliate marketing is a great way to grow a stable passive income through your influence. So make the right choice today, become an affiliate marketer with Wishup by promoting virtual assistant services to small businesses and startups.

For more details, visit the Wishup Affiliate Program page or send us a mail at [email protected]