5 Best Bookkeeping Software for Small Businesses In 2023
Bookkeeping is critical for every business, allowing you to track, analyze, and report your business income. But managing finances can be daunting, especially if you're just starting or growing your business.
Plus, if you're unaware of the accounting concepts, it will take you a long time to get a hang of everything.
Thankfully, various tools and software are available to help ease the burden of bookkeeping. However, choosing the right software can be challenging, and it's natural to feel overwhelmed.
Looking for the best bookkeeping software for small businesses? This article will guide you through the basic questions and help you find the best bookkeeping software for your business.
Whether you're a C-suite executive, senior manager, or small business founder, you'll learn everything you need to know to make informed decisions about managing your business's finances.

What Is Bookkeeping Software?
An ideal bookkeeping software primarily enables businesses to automate financial data collection. In addition, it helps to track trends that directly influence business goals more accurately. As a result, financial reports provide business owners greater insight and visibility into their business workings.
How to Choose a Bookkeeping Software?
The next step is to know what business owners should look for in bookkeeping software. Features may differ for different people. However, some common points can help you select the right financial reporting software.
Dashboards
You must pick software that captures your company's financial health data and display it in an easy-to-read style. You must also be able to create dashboards to summarize data for a particular audience, such as a business owner or accountant.
Software That Makes Exporting Data Easy
Financial reports assist decision-makers, investors, and regulatory authorities in tracking corporate performance and increasing transparency. As a result, it is critical to convert data from dashboards and reports to CSV or PDF files to share it.
In addition, exportable data is beneficial for business owners, as they can convert it into a preferred, easy-to-view form.
Customization
An excellent bookkeeping software allows users to create custom fields, views, and formatting to keep track of the data that matters most to their company. You can also look for drag-and-drop functionality to adjust formatting and layout options, arrange data in various ways, and drill down into data for a complete analysis.
Other software Integration
Ensure that you can seamlessly transfer data between applications. For example, if your company outsources payroll or has industry-specific needs like inventory tracking or fixed asset depreciation, this is essential for you to expect from financial software.
Multi-User Capability
You can simplify tax preparation and filing by sharing reports with accountants and bookkeepers. That makes the best bookkeeping software like a dedicated project management tool for accountants, too. However, for accountability and accuracy, be sure systems have tracked changes.
These are must-have features for the best bookkeeping software. But, of course, businesses must make an informed decision - selecting software based on the required features.
However, small companies and startups often run on bootstrapped budgets, meaning that they also have to look for the best value-for-money options. Hence, here are some valuable opportunities for businesses that have just started and need to save costs.
The Best Bookkeeping Software in 2023: A Quick Overview
QuickBooks Online: overall best small business accounting software with user-friendly features.
Xero: affordable option for micro-business owners with straightforward accounting needs.
FreshBooks: great for service-based businesses needing time-tracking features and excellent invoicing and billing capabilities.
Wave: free small business software with accounting, invoicing, and receipt scanning features, ideal for small businesses on a tight budget.
Zoho Books: cloud-based software with invoicing, expense tracking, and inventory management capabilities, designed for small businesses.
Let's take a look at some of the best-performing yet affordable options for bookkeeping software in 2023 -
Quickbooks Online
At a glance:
offers free intuit mobile apps
fits all sizes of business
Reviews:
Pricing makes it fit for small businesses
Focuses on ease of users
Quickbooks Online is web-based accounting software that you can use to manage all aspects of the financial side of the business. For example, business owners can use the software in bookkeeping, payroll, invoice management, bank reconciliation, expense tracking, financial reporting, tax management, and other accounting tasks.
Users can photograph bills, submit them as expenditure proofs, share them with the appropriate stakeholders, and download and reconcile credit card transactions. The accounting tool fits all sizes of business.
Quickbooks Online accounting software offers free Intuit mobile apps for Android and IOS devices.
Pricing: Quickbooks Online has five pricing levels to meet the demands of businesses. The plans are subscription-based and billed monthly, with the option to cancel. Additionally, each plan includes a free expert setup. Freelancers or self-employed professionals can use the most basic plan, starting at $7.50 monthly.
The simple start plan is $15 per month for small enterprises and includes invoice management and auto-generated tax reports, while the essentials plan is $27.50 per month and includes more users, time tracking, and bill payments. Finally, the Plus plan costs $42.50 monthly and includes additional user seats, inventory tracking, and project profitability tracking.
The Advanced plan for mid-sized businesses is $100 monthly for 25 employees, including on-demand training, batch invoices, premium apps, and other features.

At a glance:
Best-suited for accountants & bookkeepers
It has an app for Android & IOS
Reviews:
Easy to use
Highly-affordable
Xero is a cloud-based accounting system for small and developing enterprises. Xero connects small businesses with trusted consultants and gives owners rapid access to their financial status. Xero may be accessible from any device with an active internet connection because it is a web-based solution.
Thanks to Xero's sophisticated accounting capabilities, small businesses can examine their cash flows, transactions, and account details from anywhere. All bank transactions are imported and coded automatically. Online bill pay assists in keeping track of expenditures and staying on top of bills due while also boosting connections with vendors who supply vital business products.
Pricing:
Early plan - $3.25 a month.
Growing plan - $9.25 a month.
Established - $17.50 a month.
Quick Glance Accounting Features:
Easy integration options
Helps to enhance productivity
Suitable for various industries
Reviews:
An affordable option for small businesses
Good functionality
Easy to use
FreshBooks automates billing and takes it out of your hands. You can set up automated invoicing, online payment alternatives (ACH and Credit Card), and late payment reminders to get paid 2x faster. Next, increase team productivity by using accurate time tracking and collaborative project tools to track and log every minute, file, and chat.
FreshBooks offers the best accounting for small business that runs on the web. It caters to many businesses, including marketing, legal firms, consulting firms, traders, home service providers, and information technology (IT) companies.
Invoicing, expenditure tracking, time tracking, reporting, and payments administration are all key elements of FreshBooks. It offers invoice customization, takes online payments, and sets payment reminders. In addition, you can successfully integrate FreshBooks with Paypal, MailChimp, Zenpayroll, and Basecamp.
Pricing: Lite: $6.80/month - 5 clients Plus: $12/month - 50 clients Premium: $22.00/month - unlimited clients. Custom pricing is available for specialized accounting features and unlimited clients.
At a glance:
Ideal for Accounting
Best For All Business Sizes
Supports Multiple Platforms
Reviews:
Great value for money
Great ease of use
Great functionality
Zoho Books is a complete accounting solution for organizations of all sizes that manage finances throughout the firm. Accounts payable and receivable, time tracking, payroll, transaction management, inventory control, and banking are all automated.
Furthermore, Zoho Books facilitates customer and supplier interactions via the client portal, where customers can securely maintain payment information for recurring transactions.
Zoho Books includes automatic bank feeds, a collaborative client portal, accounting and taxes, online payments, invoice templates, and analytical reports. In addition, users can utilize the system to manage various timesheets for different projects and track reimbursable expenses.
By automating periodic invoices, setting up payment reminders, and receiving payments using online payment gateways, users may manage customers and handle client invoices online or by mail.
Pricing: Zoho Books has three pricing levels and a free accounting software version for organizations earning less than $50,000 per year.
The standard package is $15 per organization each month for three users.
The professional package costs $40 per organization per month for five users and includes voice and chat customer support.
The premium plan is $60 per organization/month for ten users and includes Twilio and Zoho Sign connectors, vendor portals, validation lists, webhooks, and workflow rules.
At a glance:
One-stop for all accounting functions
Allows data import from other apps
Free trial available
Reviews:
Suitable for businesses of all sizes
Accurate accounting tool
Wave is one of the best accounting software available online and includes invoicing, billing, payment tracking, payroll administration, finance management, credit card processing, and receipt scanning. Wave Accounting is intended to assist organizations in streamlining their bookkeeping operations.
Businesses can handle all bank account and credit card information in real-time using Wave's bank reconciliation capabilities, improving bookkeeping efficiency and accuracy.
Companies can also generate reports including sales tax, balance sheet, cash flow, profit/loss, etc. In addition, the Wave dashboard features an invoicing function for collecting invoice payments. As a result, small business owners, freelancers, accountants, bookkeepers, and tax preparers can easily use Wave.
Wave Accounting does not require downloads and is accessible from any web-enabled device. You can import data from other apps, such as Quickbooks. In addition, users can access visual dashboards, reporting, invoicing tools, and other accounting features via an Internet interface.
Pricing: The invoicing, accounting and banking features are free. The other features are priced as follows -
Payments: This plan allows businesses to accept credit card payments directly through Wave. The cost for this service is a flat 2.9% + $0.60 per transaction for Visa, Mastercard, and Discover, and 3.4% + $0.60 per transaction for American Express.
Payroll: This plan includes payroll services such as direct deposit and tax filing. The cost for this self service starts at $20 per month and tax service is at $40 a month, plus $6 per employee per month.
Bookkeeping: This plan provides bookkeeping services such as monthly financial statements and reconciliations. The cost for this service starts at $149 per month.
These nine bookkeeping software can make accounting and report-making easy for you. You can choose several options if looking for a free trial.
A bonus point with some of these tools is that they offer integrations with other apps, making life easier for business owners. However, one may ask - even with the ease of use and so many features, can business owners make time to go through every feature of every tool, try out its free version and finally decide which of these best accounting software providers is right for them?
Our Verdict
When it comes to online small business accounting and choosing the best bookkeeping software, it really depends on your specific needs. QuickBooks Online accounting software is a great all-around choice for its user-friendliness and comprehensive features, while Xero is ideal for micro-business owners on a budget. FreshBooks is perfect for service-based businesses that require time-tracking capabilities and Wave is an excellent free accounting software option for those on a tight budget.
No matter which bookkeeping software you choose, keeping your books in order can be time-consuming and challenging. That's why outsourcing bookkeeping and financial reporting tasks to a virtual assistant can be a game-changer. With a virtual assistant, you can delegate tasks like reconciling accounts, managing invoices, and preparing financial statements, freeing up your time to focus on running and growing your business.
One of the most crucial things for a business to run successfully is prioritizing and focusing on the core areas. For example, if a startup founder turns away from their specialization and focuses on choosing the right bookkeeping software, it may take him enormous time. Simply because they are not a specialist in the field.
According to research, poor time management is one of the key reasons businesses fail. Moreover, a company will incur losses when someone is not sufficiently qualified or experienced to handle a department.
Business owners who manage company accounts with an amateurish approach put their business at high risk. According to Forbes, bad accounting is one of the five reasons small businesses lose money!
Can I do it all on my own?
Firstly, every business owner is decked with responsibilities. Sorting out financial documents seems like an added responsibility when you can delegate it to a well-qualified and skilled professional who can be your financial advisor's assistant.
More so, who lets you offload the financial tasks so you can take that long-lost sigh of relief!
Get a financial coach: A bookkeeping virtual assistant can be your virtual financial coach, going beyond helping you prepare your reports on time. Finance is not a small business game. It is an entire department that requires your attention full-time. At times, you need informed advice from an experienced professional to save costs or get more things done without spending more. A financial reporting or bookkeeping assistant can help you with that.
360-degree support: Some business owners think having a bookkeeper virtual assistant is not essential because finance-related tasks are for year-end. That's a bubble that you can come out of by reading about 14 Bookkeeping Tasks A Virtual Assistant Can Do For Entrepreneurs. They provide year-round support to entrepreneurs.
Why Choose Wishup Virtual Bookkeeping Assistants?
Wishup is among the most prominent virtual assistant service providers in the industry.
The company offers state-of-the-art assistance to American small business owners and entrepreneurs for ultimate streamlined business operations.
Pre-Trained Bookkeepers: Wishup provides you with pre-trained bookkeepers skilled in over 70 tasks, from invoice management to financial reporting, and with industry-specific experience to aid customers globally.
Pre-Vetted: Wishup saves clients' time by pre-interviewing professionals and doing a background check, picking only the top 1% best bookkeepers, reducing the time it takes to find a suitable candidate for your company.
24-hour Onboarding Time: Hiring a bookkeeper with Wishup takes less time than traditional techniques, as you can review a portfolio of qualified prospects and select the best one to work with at the earliest.
Experienced Professionals: Wishup ensures that only qualified individuals who have already worked on various challenging assignments work for you, ensuring your firm moves in the right direction.
No Additional Employer Overheads: Wishup offers the best pricing for virtual bookkeeping assistants, and business owners save on employee costs such as insurance, office setup, and power charges.
Instant Replacement Policy: In case your primary virtual assistant is unavailable, Wishup offers an instant replacement policy to ensure you never miss a beat in your bookkeeping tasks.
7-Day Money-Back Trial: Wishup offers a 7-day money-back trial to allow clients to test the services and see if it fits their business needs.
Data Security: Wishup ensures the security of your data by signing NDAs to protect confidential business information.
Dedicated account manager: Wishup provides a dedicated account manager for each client who serves as a point of contact for any queries or concerns. This account manager works closely with the virtual assistant to ensure that they are meeting your expectations and delivering quality work.
For more information, read our blog - Why are Virtual Bookkeeping Services Best for Your Business?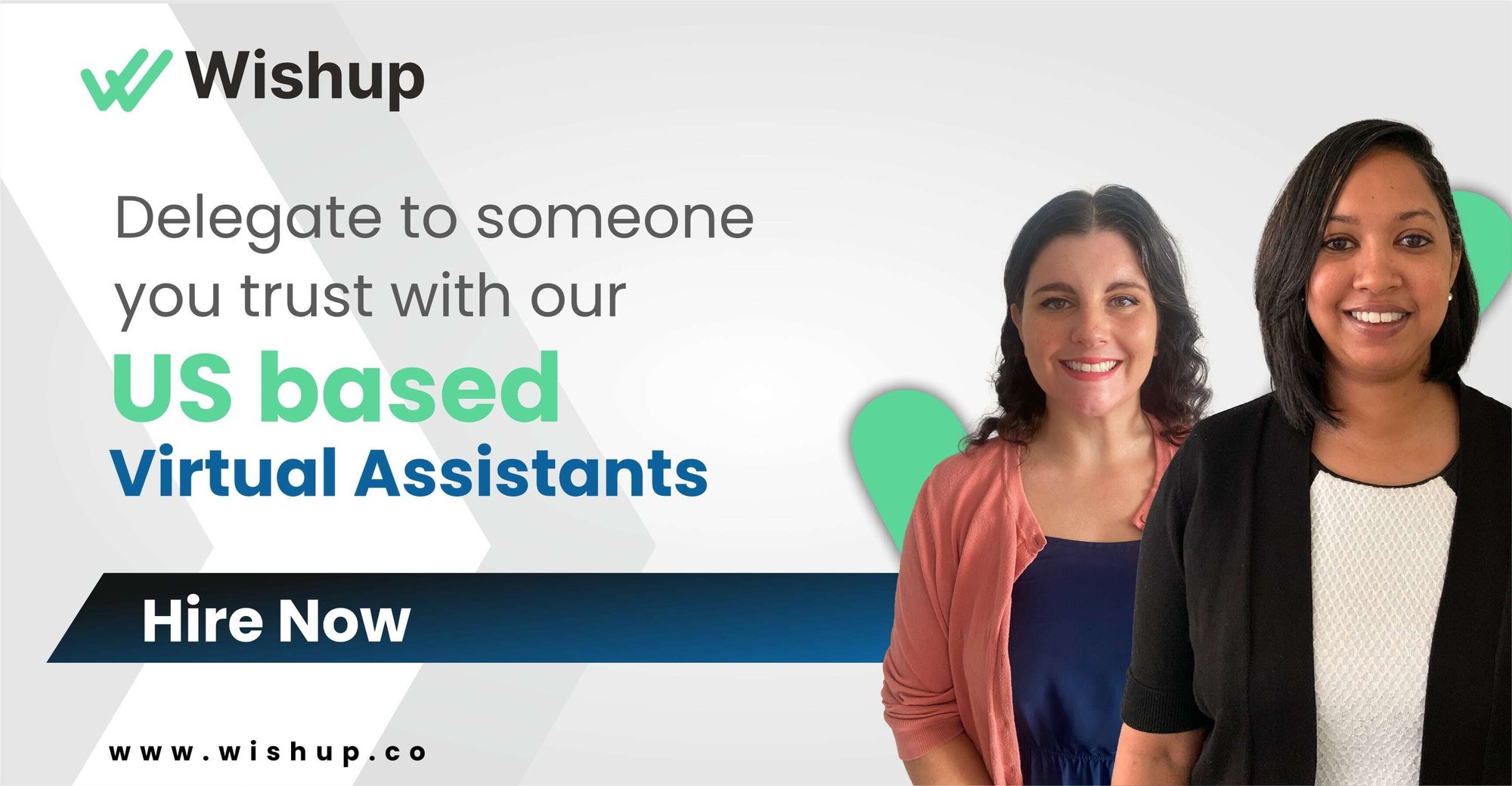 Final Words
All the software applications mentioned above can help you manage your books with ease. But with so many hats to wear, you should consider hiring a professional who can take care of your income and expenses, and of course, taxes!
Hiring a virtual bookkeeper can be a huge help. Check out all you need to know about hiring a virtual assistant for bookkeeping right here or schedule a free consultation by mailing us at [email protected].
Frequently Asked Questions
1. What software do most bookkeepers use?
QuickBooks is the most popular bookkeeping software used by bookkeepers due to its robust features and user-friendly interface. Our Wishup virtual bookkeepers are fluent in QuickBooks and can manage your accounting tasks on your behalf. Other popular options include Xero, FreshBooks, and Wave.
2. Is Zoho accounting safe?
Your data is protected from internal access on Zoho. Zoho regularly tests for vulnerabilities and continually improves all aspects of its security. Daily backups of all data are performed on numerous servers across various locations. Therefore, using ZOHO as a business owner poses no threat to data security.
3. Can I do bookkeeping without QuickBooks?
Although QuickBooks is the industry leader in accounting software, you have other options for your small business. There are many user-friendly accounting software options available that can connect to your payroll system. You can meet your accounting needs and possibly save money with Xero, Sage, Zoho Books, and other software as well.