In most modern-day businesses, the importance of collaboration is sometimes ignored, and that is a problem. The impact of well-designed team collaboration on the bottom line of the business is often missed, in an effort to grow at breakneck speeds and capture the market.
Internal communications need active action for them to deliver on their efforts, and its impact is woefully underestimated. This is what sparked the idea behind Chanty, a team collaboration tool built for small and medium businesses.
Started in 2017, Chanty began as a platform to help SMBs use technology and software-based solutions to address the glaring gaps in communication that often exist in such businesses.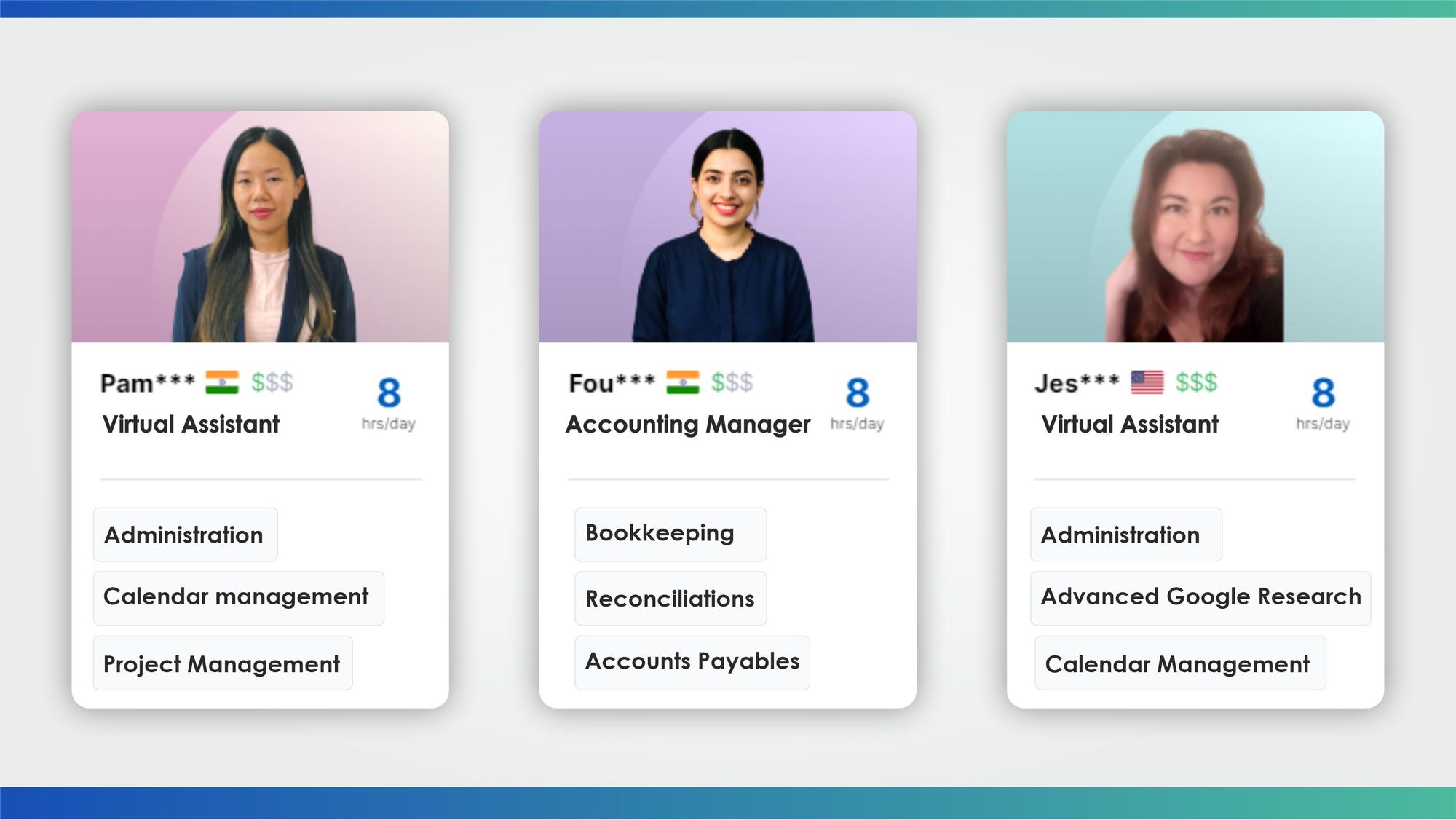 The birth of an idea to disrupt the collaboration & productivity software industry
Before Chanty, its CEO and founder Dmytro Okunyev was heading a design agency. In his role, he had a heavy need to stay connected with all his stakeholders – from customers to his teams to third-party vendors and suppliers. But what he realized is that the communication that was happening was very ineffective, and what he saw were huge gaps in the whole process.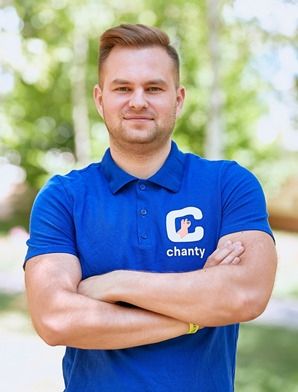 It was quite evident to him that the right software was needed to solve this problem that he had first-hand experience dealing with in his role at the time. But he couldn't find any that catered to the kind of business he was working at. Most collaboration tools seemed to be geared towards enterprises and did not consider the specific needs of SMBs.
He saw a market that was clearly there and set out to develop a collaboration tool that takes into account how SMBs work and what they need to deliver on their productivity.
Thus, Chanty was born. When asked what it is, Dmytro says, "Think of us like a collaboration tool that is a combination of Slack, Trello, and Zoom, all neatly rolled into one easy-to-use platform. Chanty allows businesses to chat with their teams easily, implement project management practices via Kanban boards, and access integrated video calling/conferencing functionality."
Chanty lets its users communicate, collaborate, and connect by bringing everything onto a single platform. They say it eliminates the need for multiple tools and saves SMBs both time and money. Now, who wouldn't want that?
Organic growth was the way to go for Chanty
The growth journey has been steady and organic for Chanty so far. Just in 2021 alone, they added 70,000 new teams to the platform, which is by no ways a mean feat. A big contributor to their success has been their positioning and pricing according to Dmytro.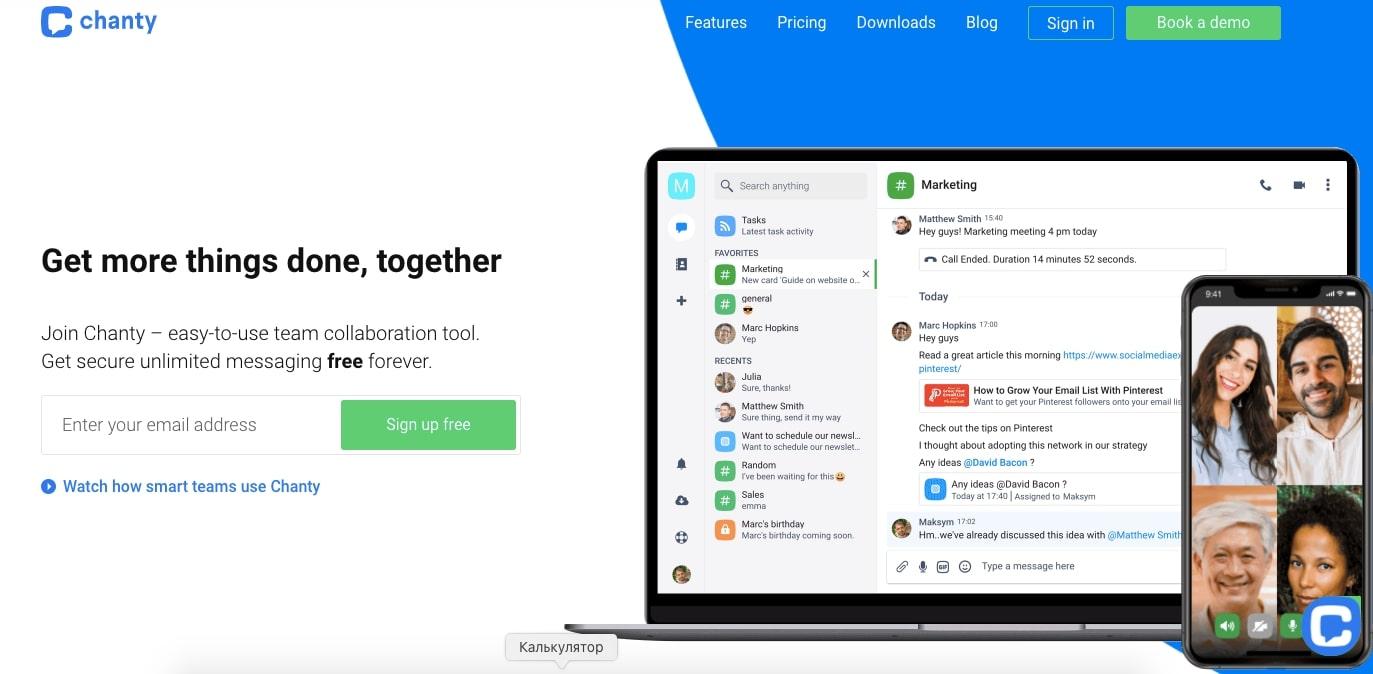 "We are 2X faster, easier, and cheaper than our competitors and that is also one of the reasons our customers love us. We have now built our marketing machine and are focusing on growth through content marketing and social media. We are gradually, day-by-day, empowering our positioning in the market and with our customers." he adds.
When they first started, they relied heavily on their customer research interviews and qualitative research to fine-tune their idea and create a product that SMBs will genuinely benefit from using. They made tweaks and several iterations later, Chanty is now a growing business with numerous clients.
Dmytro goes on to say, "Sky is the limit here but I think that in general, it is easier in the industry if the users have had some kind of exposure to the type of product on offer. It helps them connect a bit more easily to the solution. Different platforms and apps operate in the same space and might appear to not have a lot of differences between them at the first look. But the devil is in the details, and if you manage to catch this invisible sense of a usable product, then you will absolutely win."
The future looks interesting and bright in the collaboration space
Chanty states its goal is to keep improving on what they have and become a better product for SMBs to use every day. They plan on carefully observing the current trends in the productivity space, and see where the industry is headed. And there they think it's headed towards seamless asynchronous communication.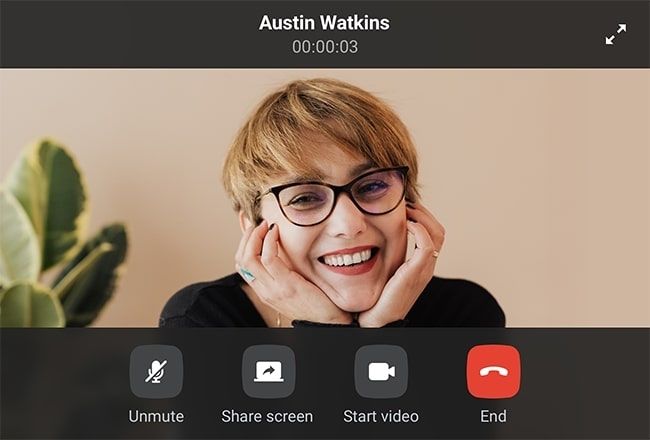 "We don't have any amount of artificial growth in the way we are operating, and it's all been very organic driven for us right from the start. What we are trying to do is build a very easy and comfortable experience in the collaboration space so that users will love us more. This will help in pushing the business on an upwards trajectory. This directly translates to more sales, elevated position in the market, and increased market coverage." Says Dmytro.
When asked about what the future of their product is, he continues "We intend to build our product so that we see fewer video meetings and calls. We want to enable more visual and presentation style collaboration between teams and businesses. We could also see a more smart method of information access, say like using AI, to retrieve the data that is needed at any given point."
According to Dmytro, we will see quite a few changes in the collaboration and productivity market as well. He opines that we will go from general tools to more specialized tools built for and with specific businesses in mind. Products and tools that cater to niche businesses and teams will be the winners.
He further elaborates, "Software will become bigger in terms of features they offer, and at the same time will become more heavily focused on the user experience. Personally, I strongly believe in visual communication where people can create and share presentations, and collaboration also happens on these visual assets. I truly think things such as interactive whiteboards and mind mapping software will be the next big thing. This will be where you can build your own projects – and create notes, videos, text, audio, and more."
From the looks of it, we have something exciting to look forward to in the collaboration and productivity space!
Subscribe to Wishup Blog | Remote Teams | Remote Employees
Get the latest posts delivered right to your inbox