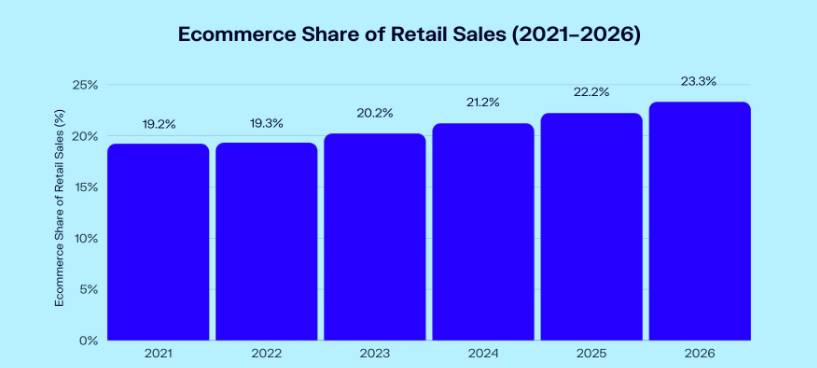 The eCommerce business is growing at a rapid rate. Studies show that eCommerce sales will make up around 20.2% of all retail sales in the world in 2023. This data shows the way e-commerce is becoming important in the global economy.
But merely starting an eCommerce business may not guarantee you success. The eCommerce industry is full of competition. To get through this competition, managers must pay attention to their eCommerce bookkeeping. This is especially true during tax season.
Developing a bookkeeping system is essential for business owners. It will help them to keep track of inventory, product sales, and profits. This will make adding exact figures and making genuine reports during tax season easier.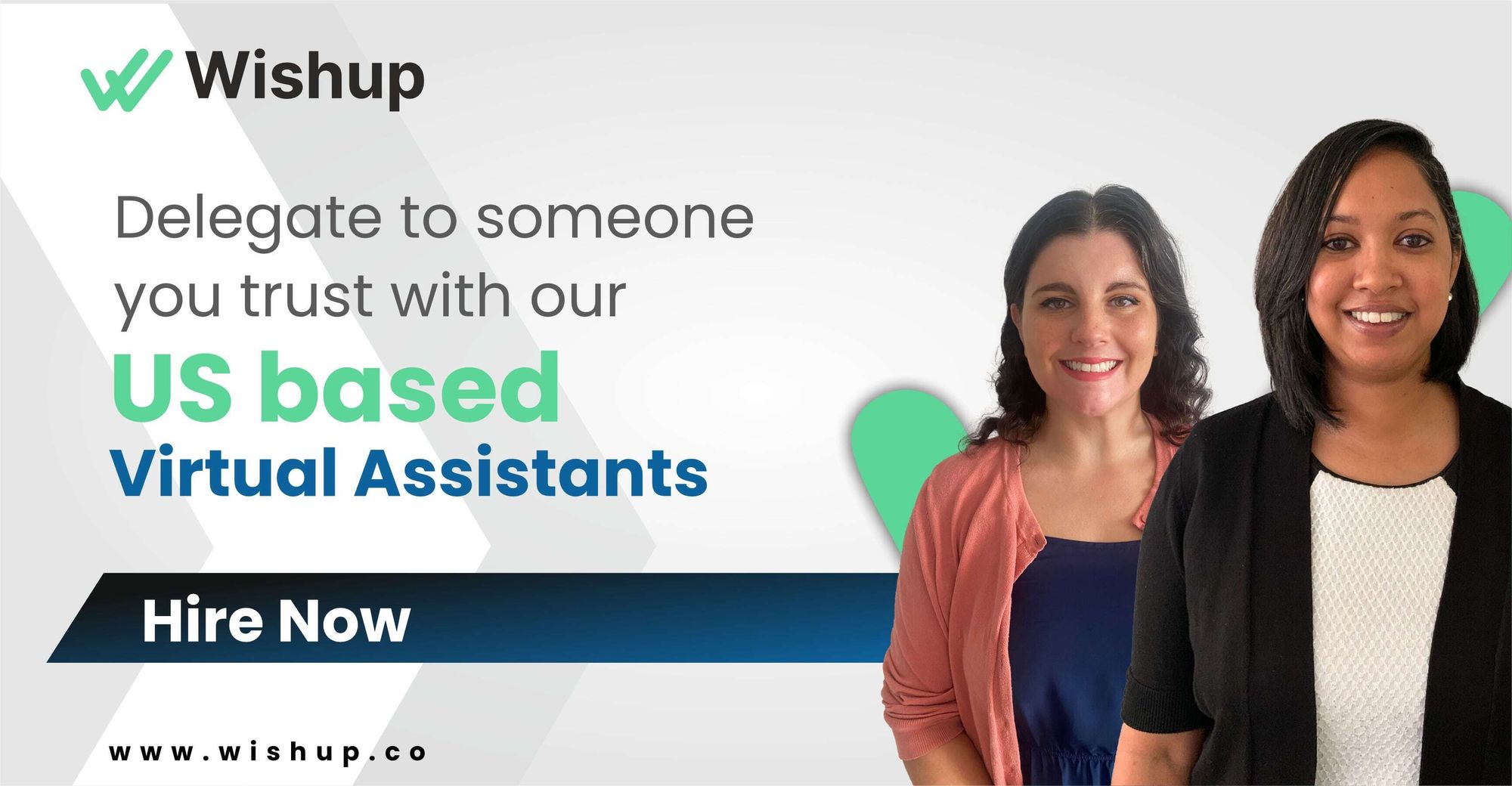 What is E-commerce Bookkeeping?
Essentially, bookkeeping involves keeping track of the money that enters and leaves your company. It includes organizing, sorting, and recording the financial transactions of a business.
Online Bookkeeping Service for eCommerce is similar to retail bookkeeping. The difference is it accommodates the requirements of a business operating online.
ECommerce businesses can record financial data digitally. They can combine it with accounting software.
Detailed overview of the fundamentals of e-commerce bookkeeping
A business owner needs to consider many elements when managing e-commerce bookkeeping. This includes considering the methods to track details like financial transactions. Business owners will need receipts, invoices, and templates for the different sales channels.
Business owners must understand the financial statements used in eCommerce businesses. This will help them have a clear knowledge of the business financials and raise profits,
Cash flow statement
This is the most crucial piece of information for bookkeeping for online business. The cash flow statement contains the details of every penny a business spends. It includes information about the rent, inventory, and income stream. It has details about maintenance and taxes.
Cash flow will give business owners an idea about their revenue and profit. This statement is important for online retailers. They will know where their money is going. This will help them to maintain a good profit margin.
Income statement
An income statement contains money a business brings during a specific time. This can be a month, a quarter, or a year.
The statement will show both non-operating and operating income. The money you get through routine business activities is the operating income.
In an eCommerce retail business, this comes from your inventory sales.
The money you earn through activities unrelated to your business is the non-operating income. An example is the returns from a stock or real estate investment.
The income you get by selling old equipment or warehouse is non-operating income.
Balance sheet
The balance sheet of a business is the record of its liabilities and assets. It also contains the equity of the owner. This statement has two columns. One column lists the assets of the business. The other lists the liabilities.
The assets of your eCommerce business include equipment, inventory, and cash funds. The liabilities include outstanding mortgage payments or business loans.
Why is e-commerce bookkeeping necessary?
E commerce bookkeeping is important for an online business owner. To succeed, the total expenditures for an online business should not exceed overall sales.
Business owners can make their businesses profitable by knowing the basics of eCommerce business accounting. Every online business should have an efficient bookkeeping system in place.
Some ways in which e-commerce bookkeeping can help are:
Maintaining records
Several studies show that eCommerce sales global e-commerce sales will increase to 6.4 trillion USD by 2024.
According to the IPC, 2022, 79% of eCommerce clients make a purchase at least once a month.
So, eCommerce businesses may experience multiple transactions every day. Recording every sale or transaction is important. This will help you to understand the overall business profit.
Ecommerce bookkeeping will help business owners to record and store their transactions.
Handling your finances
Making sound financial choices is important for running an e-commerce business. Business owners should have a good knowledge of the cash flow in their business. This will help them to avoid overspending.
E-commerce bookkeeping will help owners to create a proper record of all their transactions. They can manage the business finances.
Gives you better tracking of your inventory
E-commerce businesses should know their inventory levels at all times. This will allow them to manage their stocks.
Without correct records, businesses run the risk of ending up with too much or too little inventory levels. This can be bad for business.
Ecommerce bookkeeping services can help business owners track their inventory levels.
Helps in easy decision making
Trusting your instincts is important in business. Having access to accurate financial information is even more important.
Ecommerce bookkeeping helps businesses to track their finances. It allows them to manage their inventory. This will allow them to make informed choices.
Helps in understanding profitability
Product profitability or SKU profitability depends on many variables. This includes the price of a specific SKU, advertisement, and staffing costs, and conversion rates.
Ecommerce bookkeeping helps business owners to track variables affecting SKU profitability.
Tasks that an E-commerce Bookkeeper can achieve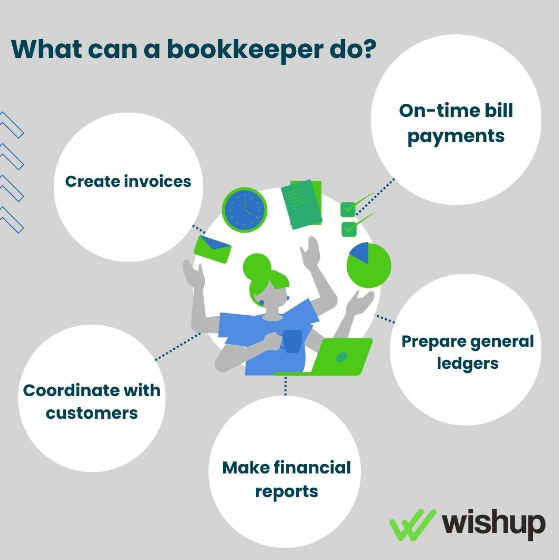 The eCommerce business is different from the traditional retail business. An eCommerce bookkeeper can help businesses do many financial and business tasks.
An eCommerce bookkeeper is familiar with online business activities. This includes sending invoices, reviewing budgets, and submitting financial reports.
They can help business owners with other tasks essential for running a business.
Keeping track of sales
An eCommerce bookkeeper can help a business keep track of sales. They can record the number of sales on a daily basis.
They can prepare sales reports to understand product profitability.
Handling your finances
An eCommerce bookkeeper can handle all the financial tasks of an online business. This includes managing payroll and bank statements, sending invoices, and reviewing budgets.
A business owner can focus on expanding the business and closing deals. Bookkeepers will reduce their work by managing their finances.
Assisting with sales tax-related issues
Many eCommerce business owners face difficulties with paying sales tax. An eCommerce bookkeeper can make accurate tax calculations and file tax returns on time for them.
Managing inventory
An eCommerce bookkeeper can keep track of products in the inventory. They can also inform the managers when stock levels are low.
This will help eCommerce businesses maintain good stock levels at all times.
Taking care of loan details
Many eCommerce business owners find it difficult to calculate their outstanding loan payments.
A skilled eCommerce bookkeeper can help them keep track of loan payments. They can help them calculate the payment amount.
Where can you hire E-commerce Bookkeepers?
You can hire eCommerce bookkeepers as in-house employees or from freelance platforms.
Virtual assistance agencies
Virtual assistant agencies like Wishup provide access to a pool of highly skilled bookkeepers with expertise in eCommerce bookkeeping. They can handle all aspects of bookkeeping, including financial statements, bank reconciliation, and inventory management.
One of the main advantages of hiring a virtual bookkeeper from virtual assistance agencies is that they are often more cost-effective than hiring in-house employees. You only pay for the services you need, and you can scale up or down as your business needs change.
Virtual assistance agencies also provide a level of flexibility that in-house bookkeepers cannot match. You can communicate with your bookkeeper via email, phone, or video conference, making collaborating easier and getting the support you need.
In addition, virtual assistance agencies typically have established processes and procedures in place, making it easy to get started and ensuring that your bookkeeping is up-to-date and accurate.
Freelancer platforms
You can also hire eCommerce bookkeepers from several freelance platforms. There are several dedicated bookkeeping service providers as well.
You can use them to hire a bookkeeper to suit your business needs and budgets. They will be well-trained in different tools used for bookkeeping. So, you do not have to spend money on training them.
Is hiring an e-commerce bookkeeper a good idea?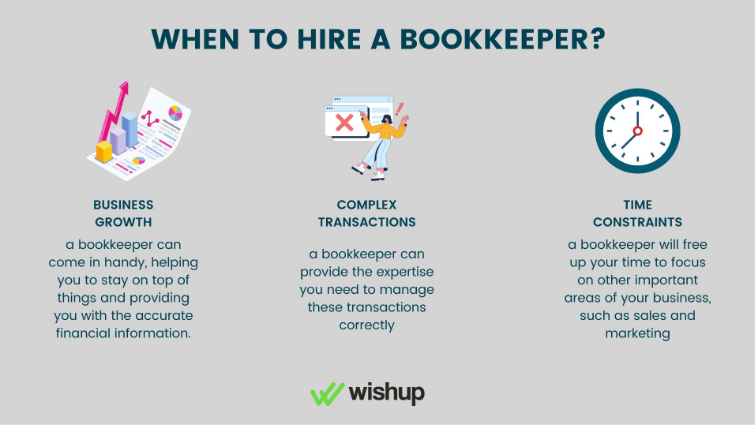 E-commerce business owners can face a number of issues while running their businesses.
Many business owners may not be familiar with the financial business aspects. They may not know about the tools needed for bookkeeping.
An e-commerce bookkeeper is someone with experience in the industry. They are familiar with the different processes and tools used in bookkeeping.
They can also prepare financial statements and reports easily.
An eCommerce bookkeeper will be able to free up a lot of time for managers. This will allow them to focus on tasks related to business growth.
Wishup: The last stop for all your E-commerce Bookkeeping requirements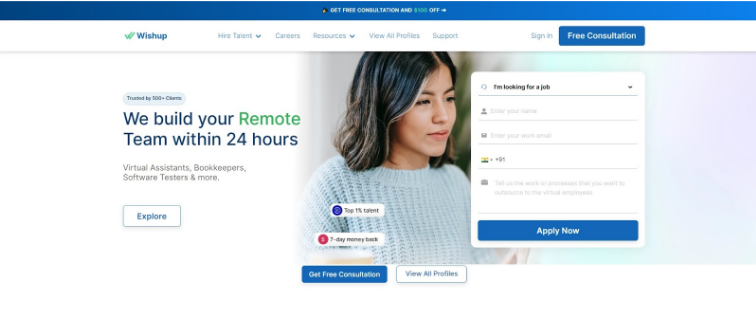 Wishup is a top virtual assistant outsourcing agency. We at Wishup are committed to offering our clients the best bookkeeping services.
Our bookkeepers are skilled, experienced, and professional. We help our clients connect with a professional best suited for their business activities.
Reasonable services
Hiring an eCommerce bookkeeper from Wishup can save you a lot of money. All our services are reasonably priced, starting at just $999 a month. We also offer free consultations to our clients.
Easy 24-hour hiring
A survey by Spark Hire shows that companies can take up to 30 days to fill a vacant position. This can lead to loss of money and time for business owners.
Hiring a virtual assistant from Wishup is very easy. You can easily connect with ideal candidates and onboard them in 24 hours.
Wishup's easy hiring saves you money and time. You will also be able to finish pressing work quickly.
Pre-vetted and trained professionals
All our eCommerce bookkeepers are experienced professionals. We at Wishup carefully test all our applicants. We onboard only the perfect candidates.
Wishup trains its eCommerce bookkeepers in all commonly used bookkeeping tools. You need not train them in any tasks. This will save you time and training costs.
Confidentiality
We give utmost importance to the privacy of our clients. We have several systems in place to protect our client's data, including using only secure channels of communication and NDAs. This includes financial information.
Our eCommerce bookkeepers are professional individuals. They understand the need for confidentiality. They will not disclose any sensitive data.
Instant replacement
The satisfaction of our clients is important to us. If a client feels their bookkeeper is unable to complete assigned tasks, we offer an immediate replacement.
We will look into the needs of your business and connect you again with an ideal candidate within a few hours.
We understand the importance of business continuity. So we do not delay the replacement process.
7-Day trial with a money-back guarantee
Hiring a virtual eCommerce bookkeeper can be challenging for first-timers. Wishup offers a 7-day trial to our clients to help them get familiar with our services.
The client will be able to understand the skills of the eCommerce bookkeeper in the trial period. You can assess the bookkeeper's work in this period.
You can choose to continue with our premium services if you are happy with the free trial.

Conclusion
Bookkeeping is essential for any business in the eCommerce industry. It helps business owners keep track of their spending and revenue. It helps them make better financial decisions.
An eCommerce bookkeeper can help owners handle bookkeeping tasks. This will allow them to focus more on closing deals and expanding business.
Wishup offers top eCommerce bookkeeping services for business owners. Our skilled bookkeepers can help you with all business activities. For hiring a top-notch virtual bookkeeper, schedule a free consultation with Wishup today. You can also email us at [email protected]
E-commerce Bookkeeping Frequently Asked Questions
What is eCommerce bookkeeping?
E-commerce bookkeeping is a process involving several eCommerce business tasks. It mainly focuses on cash flow and inventory. It is similar to traditional bookkeeping.
How do you do eCommerce accounting?
E-commerce accounting compiles, organizes, analyzes, and reports a company's financial data. It includes carrying out many accounting duties for an eCommerce business.
E-commerce accounting needs e-commerce bookkeeping to function successfully.
Why is bookkeeping important for eCommerce?
Bookkeeping is a vital part of the eCommerce business. It keeps track of inventory levels, manages financial transactions, and makes reports.
Bookkeeping helps business owners understand the financial situation of the company. This will help them make better financial choices. This, in turn, will help the business grow.
Subscribe to Wishup Blog | Remote Teams | Remote Employees
Get the latest posts delivered right to your inbox