Elon Musk and The Twitter Takeover: Here's Everything You Need To Know
Let's take a closer look at the Twitter takeover timeline and Musk's plans for his newly acquired social media platform.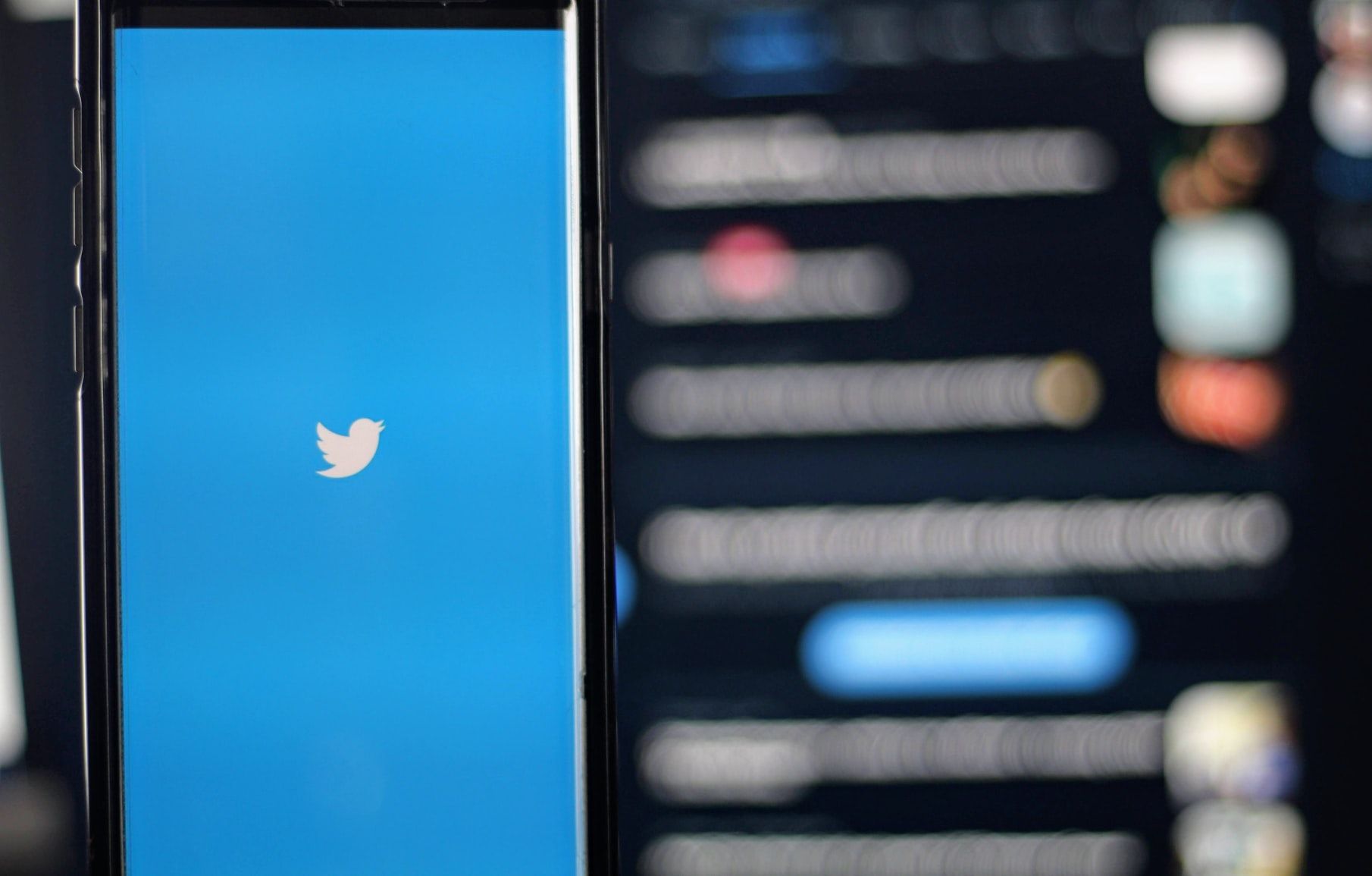 January 2022: Elon Musk started buying Twitter shares.
4th April 2022: Elon Musk announced that he acquired a 9.1% stake for $2.64 billion.
25th April 2022: Twitter's most controversial user bought the platform for $44 billion, making it one of the most significant acquisitions in tech history.
Interesting, isn't it?
Let's take a closer look at the buyout timeline and Musk's plans for his newly acquired social media platform.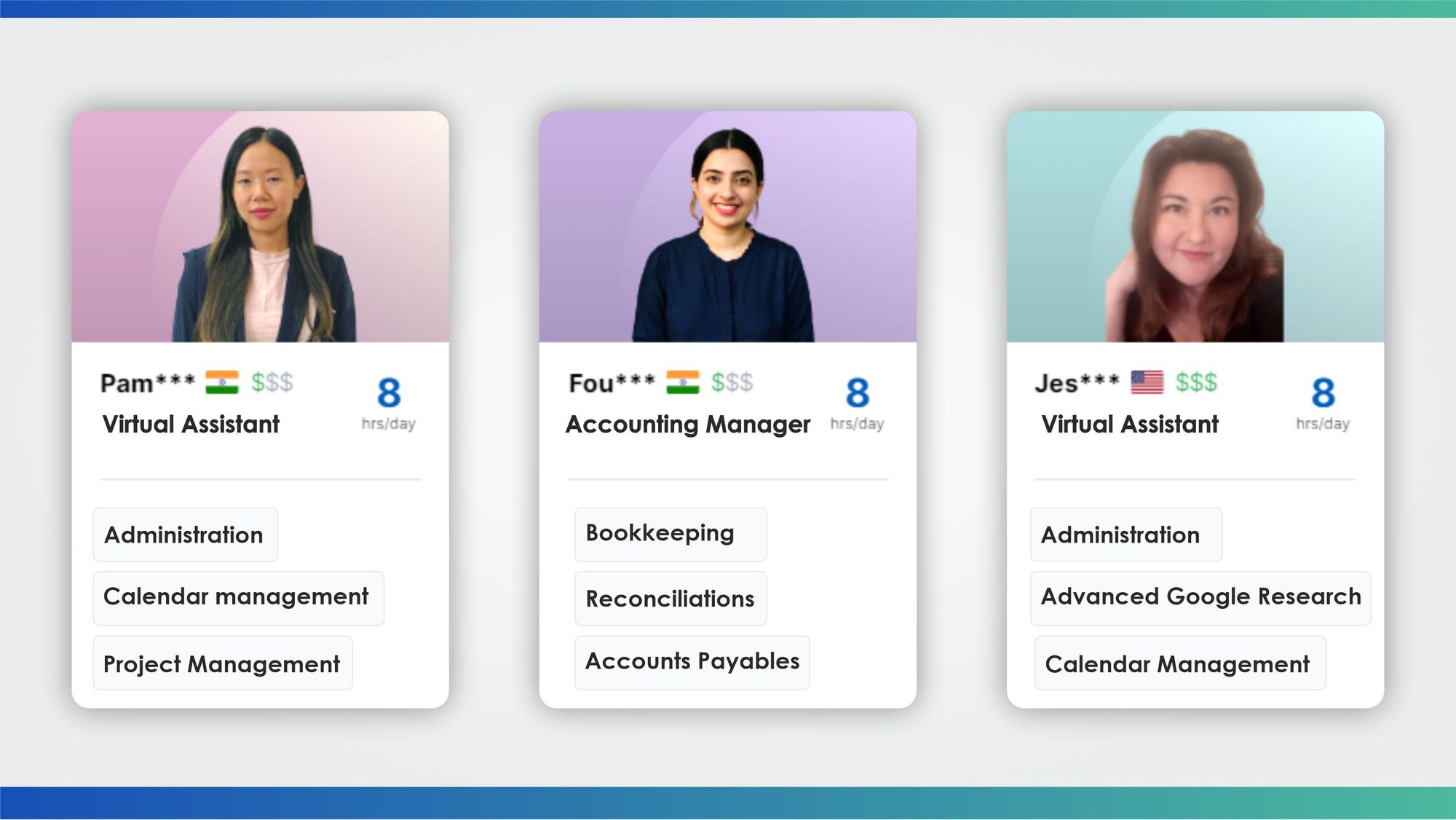 Elon Musk's History With Twitter
It's safe to say that the decision to acquire the company didn't happen overnight, and to understand the move, we need to look at Musk's long and exciting history with Twitter.
The 50-year-old tech entrepreneur has been an active member of the social media platform since 2009 and has over 84 million followers on his account, on which he is pretty active. Musk has never shied away from expressing his feelings about the platform, with a tweet of his from 2017, where he said, "I love Twitter," to which someone replied, "Are you going to buy it?". This viral tweet has since made rounds on the internet after Musk announced his interest in buying the company.

Much like the rest of the internet, Musk takes to Twitter to rant about his everyday life and share absurd ideas and funny anecdotes from his life. However, he has also never hesitated to voice his opinions about Twitter's content moderation, curbing of free speech, and an overbearing increase in bot and spam accounts.
Some of these tweets have been received in good spirits, but the billionaire's controversial statements have often gotten him into legal trouble, costing him as much as $40 million. However, no amount of lawsuits seems to have kept him away from the platform.
Advocate For Free Speech
Since 2020, Musk has been highly vocal about advocating free speech on Twitter. For example, he tweeted, "Given that Twitter serves as the de facto public town square, failing to adhere to free speech principles fundamentally undermines democracy," last month, on 25th March 2022.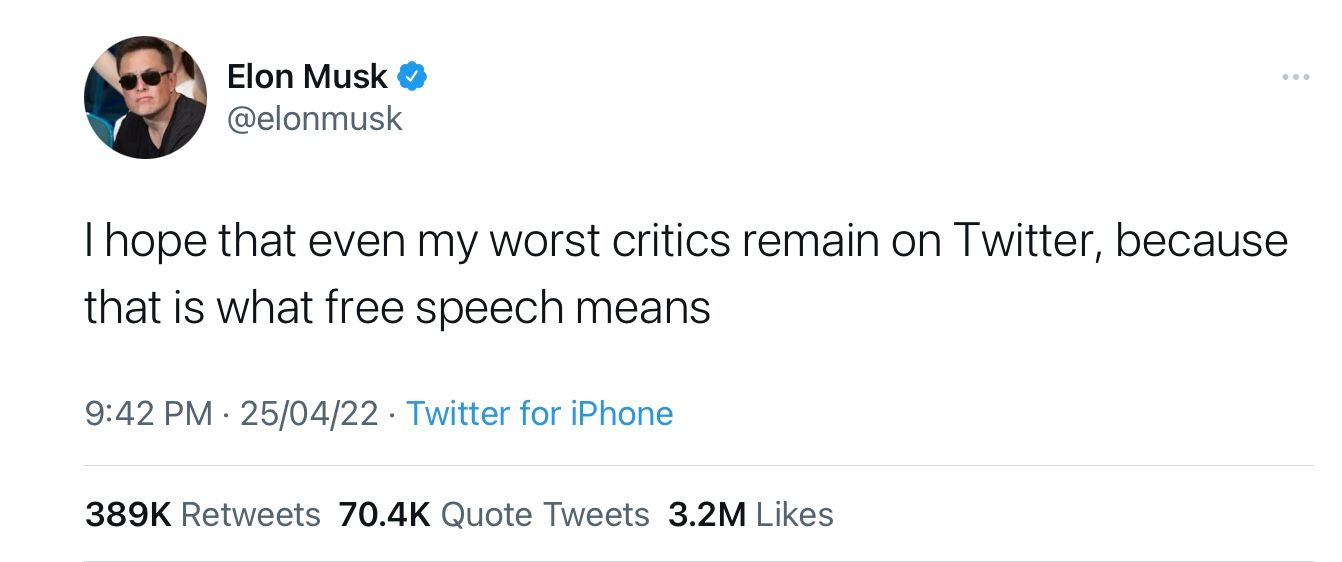 Even right before the news about the buyout broke out, Elon hadn't waived his opinion, tweeting, "I hope that even my worst critics remain on Twitter because that is what free speech means."
The Buyout Timeline
Though the buyout might seem like a sudden spontaneous decision on Musk's part, it's been months in the making. So let's take a closer look at the timeline of events.
January 2022 - on 31st January 2022, Elon Musk slowly started acquiring stakes in the company. As March came around, he had accumulated a 5% stake in the company. He had to disclose his stake in the company to the public, and specifically, to the Securities and Exchange Commission. However, he missed the timeline by ten days. By not disclosing, he accumulated more shares for a lower price. However, this move would later cost him in the form of a shareholder lawsuit.
March 2022 - At this point, Musk's criticism of Twitter, on Twitter itself, has increased. The tweets we mentioned earlier about adhering to free speech and Twitter needing to be an open-source happened around this time. Around this time, Musk also tweeted about the need for a new social media platform, given the limitations of free speech on Twitter.


Though the public was still not aware of the acquisition plans at this point, many Twitter users took to the platform to suggest that Tesla's CEO buy the social media platform instead.
April 2022 - the news of Musk's stake in the company goes public, and Twitter confirms that he bought 9.2% of the company for $2.64 billion. At this point, he is listed as a passive investor. However, Musk took to Twitter on the same day, creating polls asking the public opinion about changes to the platform, specifically regarding adding an 'edit' button.
Twitter's CEO, Parag Agrawal, cautioned netizens to vote carefully, as "The consequences of this poll will be important." On 4th April, the same day the news was announced to the public, Twitter invited Musk to join the board. Musk signals at this point that he would sign an agreement stating he wouldn't own more than 14.9% of the company stocks.
On 10th April, Twitter's CEO, Parag Agrawal, shared a note stating that Musk declined to join the company's offer to join their board.
On 14th April, Elon Musk announced his all-cash offer to buy 100% of the company at $54.2 per share, valuing the company at $43.4 billion. This announcement forced Twitter to adopt a poison-pill provision designed to make it harder for Musk to acquire shares.
24th April, Twitter discusses acquisition with Musk. He presents his financial documents to the board, after which they start to consider his offer seriously.
And finally, on 25th April 2022, tech history was made when Elon Musk sealed the deal, buying out the company at $44 billion.
What's Ahead For Twitter?
Now that Musk has acquired Twitter let's look at his plans for the social media platform.
New Rules Around Freedom Of Speech
Since the SpaceX CEO is a huge advocate for free speech, one of the first things he promises to change about the platform is loosening the regulations around free speech.
"free speech is the bedrock of a functioning democracy, and Twitter is the digital town square where matters vital to the future of humanity are debated.", said Musk in his statement announcing the acquisition.
He also said that to gain public trust, it needs to remain "politically neutral," which "means upsetting the far right and the far left equally."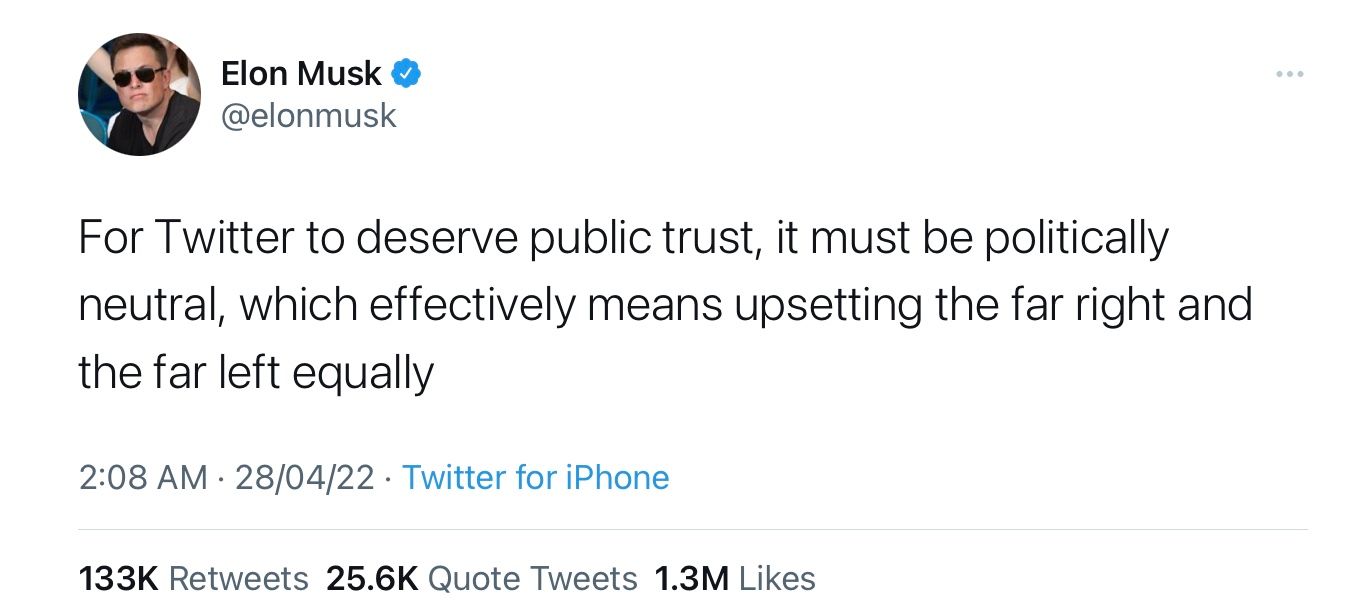 Edit Button
Even before the acquisition, Musk played around with offering an edit button on Twitter by making a poll on his Twitter profile.
While Meta, Instagram, and most other social media platforms all have edit buttons that let you make corrections to your posts, once you post something on Twitter, it's final.
However, this announcement received mixed reactions from the public and experts, as people suspect actors and other famous personalities will be able to edit their tweets and statements to alter the truth in the future. Twitter's CEO, Agrawal, also warned people to vote carefully on the poll, as the result would have heavy consequences.
Open Up The Algorithm
Elon Musk said that there should be more openness about how content is spread and distributed on the platform and wants to share the algorithm on GitHub, a computer code-sharing website for coders and programmers.
While some commended this decision to make operations more transparent, others are against this idea. They worry that since there is still not much clarity about the algorithm, even to the engineers, sharing this information with the public would not accomplish much. Furthermore, they feel that this would make the platform vulnerable to hackers with malicious intent.
Eliminate Bots
"If our Twitter bid succeeds, we will defeat the spam bots or die trying!", Musk tweeted before the acquisition.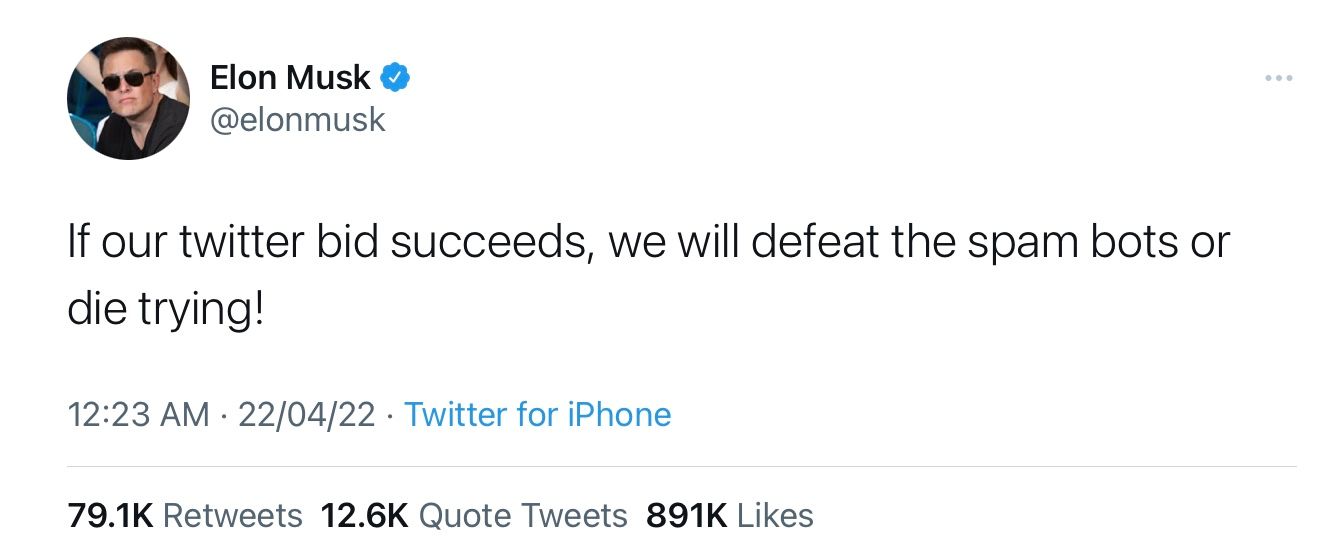 There are plenty of bots on the internet - spam accounts designed to engage with content on the internet. Musk proposed to crackdown and block bots who promote cryptocurrency and other spam on the platform.
However, it needs to be mentioned that Tesla and Musk have their own share of bots that attack anyone who has anything negative to say about Tesla or its CEO. Musk is yet to respond on what he plans to do about those bots and if he wants to take them out along with the cryptocurrency bot accounts.
Make Twitter a Subscription-Based Model
One of the biggest challenges for Twitter was to attract advertisers, as they made for 90% of their revenue, without causing online wars and brawls.
The most significant change of acquiring Twitter is the company going private, and the pressure to grow revenue through advertisements will be significantly reduced.
Musk suggests that Twitter become a subscription, and users pay $2.99/month for premium services like the above-mentioned 'edit' button.
He also joked about being able to pay for the subscription with doge coins, though there's no way to confirm if the statement holds any weight.
What Happens To Trump Now?
It's no secret that former President Donald Trump has been permanently suspended from the platform because of the U.S. Capitol siege on 6th January.
Now, with new management, naturally, the question arises whether Trump will be allowed to return to Twitter. Twitter's CEO, Parag Agrawal, says the answer depends on Musk alone.
It's interesting to note that Trump himself said that he has no plans to return to Twitter and wants to focus on his alternative platform, Truth Social. It's also worth noting that Musk has recently tweeted about Truth Social, saying that the platform is currently ahead of Twitter on the App Store and that it "exists because Twitter censored free speech."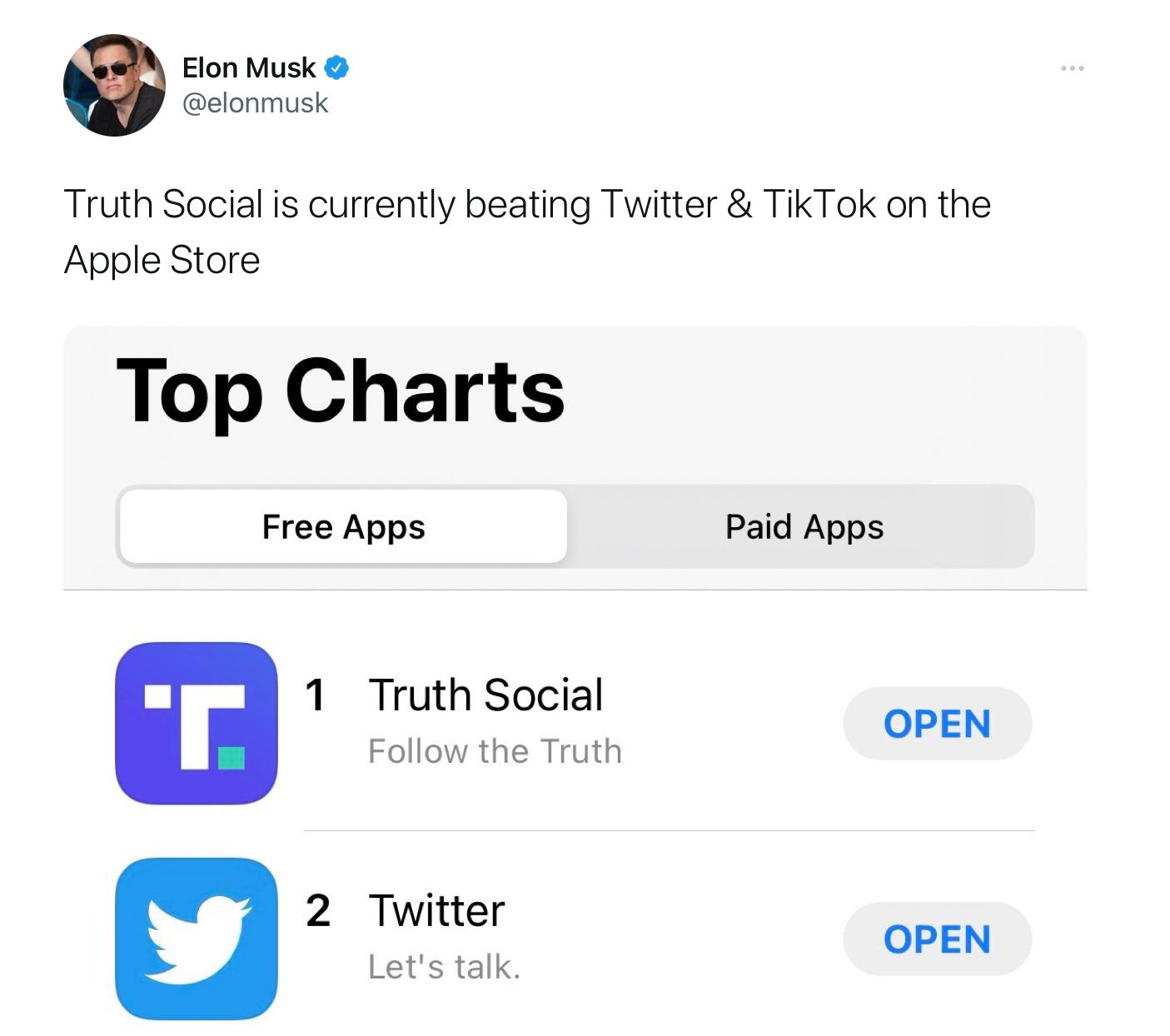 A New Era For Twitter
It's difficult to say yet whether this is a good change for the social media platform and which direction Musk's leadership will take Twitter. All we can do is wait and see if Musk holds up his promises and whether the consequences of these changes will positively impact the platform.