As a small business owner, you must be trying to manage a gazillion things all by yourself. And one of those things is managing and keeping your financial records up-to-date. After all, maintaining accurate financial records is crucial for any business to forecast and make better decisions.
But if your record-keeping practices aren't up to snuff, you risk damaging business relationships and causing delays in various departments, from day-to-day operations to accounting and human resources. Not to mention, tax audits, payroll disputes, and subpar record-keeping practices can cause serious issues for any business.
So, what's the solution? Hire a virtual bookkeeping assistant.
As the saying goes, "Behind every successful businessman, there is a great bookkeeper."
By outsourcing accounting and bookkeeping services to a professional virtual assistant, you can keep your finances up-to-date while focusing on growing your business. With their expertise, you can rest assured that your financial records are in capable hands and avoid any issues in the future.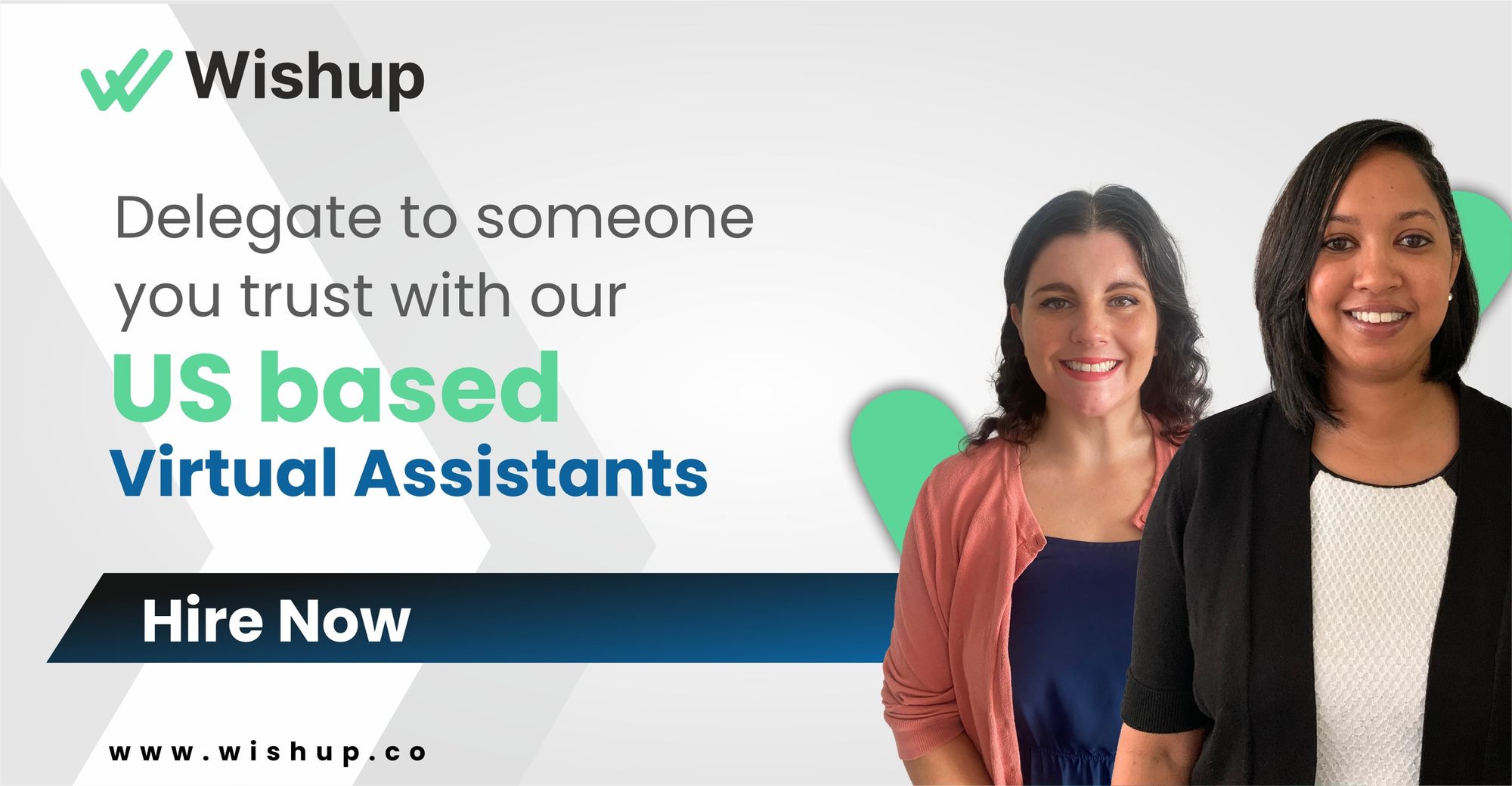 In this blog, we'll take a closer look at the perks of outsourcing bookkeeping services to virtual assistants and how they can help you streamline your finances to grow your business.
Problems faced by businesses while managing their financial records

Running a small business requires you to wear many hats. From business strategy to handling clients, all key business decisions depend on you. And one of the most challenging tasks is managing financial records. Small business owners often face several problems in this area, including:
1. Failing to reconcile books with accounts

Reconciling your business's accounts with your books is essential to track your financial situation accurately. However, due to a lack of time or resources, many small business owners fail to do this every month, which can cause their books to become out of sync with their actual account status.

This can create problems when trying to get an accurate financial picture of their business.
2. Poor tax compliance

Small businesses face several tax-related challenges. This includes:

overpaying or underpaying taxes,
failing to file tax returns on time, and
keeping up-to-date with constantly changing tax laws.

These challenges lead to wasted time, effort, and money spent on tax-related issues. Furthermore, failing to comply with tax laws can also result in penalties, seriously affecting a small business's credibility and financial health.
3. Higher dependence on accounting software

While accounting software can be a great tool for managing finances, it's not foolproof. Small business owners who rely too much on this software might miss errors or other issues that can only be caught through regular internal checks.


These are just a few challenges that a small business owner faces while maintaining financial records. So, to manage this key business function, many business owners hire full-time accountants to do this job on their behalf. But hiring a full-time accountant can be a costly affair.

Therefore not all small business owners can hire them. But does that mean they have no savior? Not at all. Instead, 37% of small businesses outsource accounting services, and 23% are planning to outsource bookkeeping services.
If you're looking for the perfect person to solve these problems and get your financial records straight and accurate, hire a virtual business accountant.
Who is a virtual business accountant?
Online accountants are savvy virtual assistants who work remotely. So you don't have to worry about providing an office space. They provide online bookkeeping services. But don't let their digital status fool you, though. Virtual bookkeepers are dedicated professionals who are well-trained and experienced in their fields. You can hire them through virtual assistant agencies like Wishup.
Virtual bookkeepers are responsible for keeping your financial records in check. They perform tasks such as recording transactions, reconciling bank accounts, and even processing payroll. In addition, they make sure that your financial information is accurate and up-to-date, so you don't have to worry about a thing.
How does an online bookkeeper make handling finances easy for you?
Bookkeeping virtual assistants can perform various tasks to ensure your financial records are accurate, up-to-date, and organized. Here are some of the accounting and bookkeeping services they provide:
1. Preparing invoices
Invoices are legal proof that a business owner sold this product. However, creating invoices for customers can be time-consuming, but it's a crucial part of any business.
A virtual bookkeeping assistant can handle bulk or regular invoicing, making sure to include all the necessary details, such as the quantity, price, and date of the sale. They use various tools to make the process easier for you.

2. Organizing financial records
Accurate financial records are essential for the success of any business. A bookkeeping assistant can help you maintain and organize accurate records that reflect the true picture of your business's financial health. And they do it with clear labels that are easy to understand.
This information can help you track cost efficiency and make better business decisions in the future.

3. Timely payment of bills
Late fees and credit score damage can occur if you forget to pay bills on time. But an online small business bookkeeper ensures that you always pay your bills on time, including loans, insurance premiums, and utility bills.
You can also use them to manage payroll, pay contractors, and reimburse employees for business expenses.

4. Prepare paperwork for taxes
40% of small business owners spend over 80 hours on tax prep.
Preparing paperwork for taxes can be a daunting task, but timely tax filing is necessary to avoid penalties. An online small business accountant can take care of this for you so that you can focus on other areas of your business.
They ensure your books are in order and ready to file your returns on time without any stress.
5. Keep a tab on unpaid balances
People paying on time – what a perfect world would it be! But it isn't so.
In business, unexpected delays can occur. An online business accountant can keep track of any unpaid invoices and bills and follow up on them to prevent any financial setbacks.
This will help keep your financials in check and maintain clear checks and balances within your business.

Just like you look for the best people to join your team, finding the perfect virtual assistant is crucial. Your ideal online bookkeeper should know the ins and outs of your industry. They should be familiar with your country's regulations and be well-versed in the latest bookkeeping software like Quickbooks accounting services.
And, of course, you need to be able to trust them with sensitive information too!
So, where can you find such a superstar bookkeeping assistant? Look no further than Wishup!

5 reasons why you should hire an online bookkeeper from Wishup
Don't feel overwhelmed by your workload; rather, hire a virtual assistant for online bookkeeping services from Wishup. Here are 5 compelling reasons why:
1. Keep your data safe
At Wishup, we understand that your data is crucial. That's why we take the security of your information seriously and ensure our virtual assistants undergo thorough background checks and sign NDAs before starting work.
2. Access to a global pool of talent
Why limit your hiring to a specific location when you hire from anywhere? At Wishup, we have a diverse set of virtual assistants from India and the USA so that you can choose the fit for your task.
3. Save time and money
With our in-house trained virtual bookkeeping assistants, you don't have to worry about spending time or money on training. Our assistants are already skilled and ready to hit the ground running, saving you time and money on operational expenses.
4. Try before you hire
We understand how important it's to get the right person on board to do the job. That's why we offer a risk-free 7-day trial period to help you find the perfect virtual bookkeeper for your needs. If you're not completely satisfied, we'll provide a full refund.
5. Hassle-free replacement policy
Even after the trial period, we're committed to ensuring your satisfaction. If you're ever dissatisfied with the work of your virtual assistant, we'll provide a replacement without any hassle or questions asked.
3 steps to hiring a virtual assistant
Hiring a virtual assistant from Wishup is a breeze! In just three easy steps, you can have a highly skilled and trained virtual assistant to help you with your business needs.
Step 1: Define your needs

At Wishup, we have a wide range of VAs with different skills and expertise to match your requirements and budget. Whether you need a virtual bookkeeping assistant for billing, financial record-keeping, or tax preparation, we've got you covered. Identifying your needs is the first step in choosing the perfect virtual assistant for you.
Step 2: Schedule a free consultation
Once you've identified your needs, you can schedule a free consultation with our sales team. They will guide you in selecting the perfect hire based on your business requirements and goals.
Step 3: Onboard your virtual assistant
Wishup makes onboarding your VA hassle-free by managing all the legal formalities and contracts for you. With us, you can easily onboard your VA without any worries.

Onboarding a virtual assistant has never been easier than with Wishup. Let us take care of the hiring process, so you can focus on boosting your business growth!
Keep your books error-free with a virtual small business accountant
Managing finances can be overwhelming in today's fast-paced business environment, and any error can have serious consequences. But outsourcing accounting services from our platform can make all the difference.
Our virtual assistants are not just bookkeeping experts but also reliable, efficient, and cost-effective. They can handle invoicing, financial record organization, timely bill payments, tax preparation, and follow-up on unpaid balances, allowing you to focus on growing your business. Our platform lets you find the perfect virtual assistant to fit your needs and budget.
So, don't let finances slow down your business growth. Instead, hire a bookkeeping virtual assistant today. And experience peace of mind with a professional managing your finances.

Try out our virtual assistance services by scheduling a free consultation or contacting [email protected].
Subscribe to Wishup Blog | Remote Teams | Remote Employees
Get the latest posts delivered right to your inbox