Virtual Assistant Event Planning: A Comprehensive Guide in 2023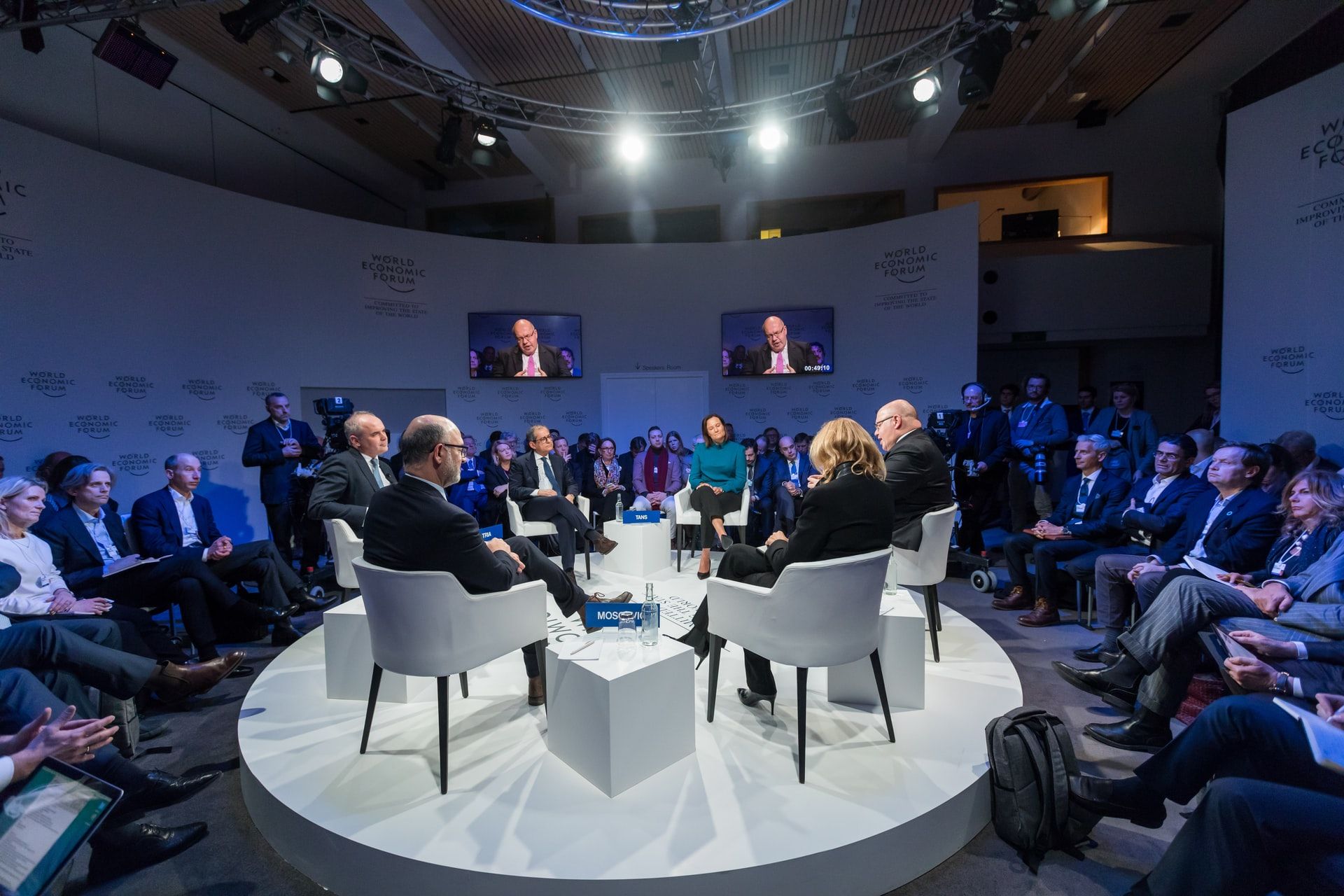 Events are great networking opportunities for entrepreneurs, making smooth execution important. In addition, a well-organized event can impress potential clients and help grow your business substantially.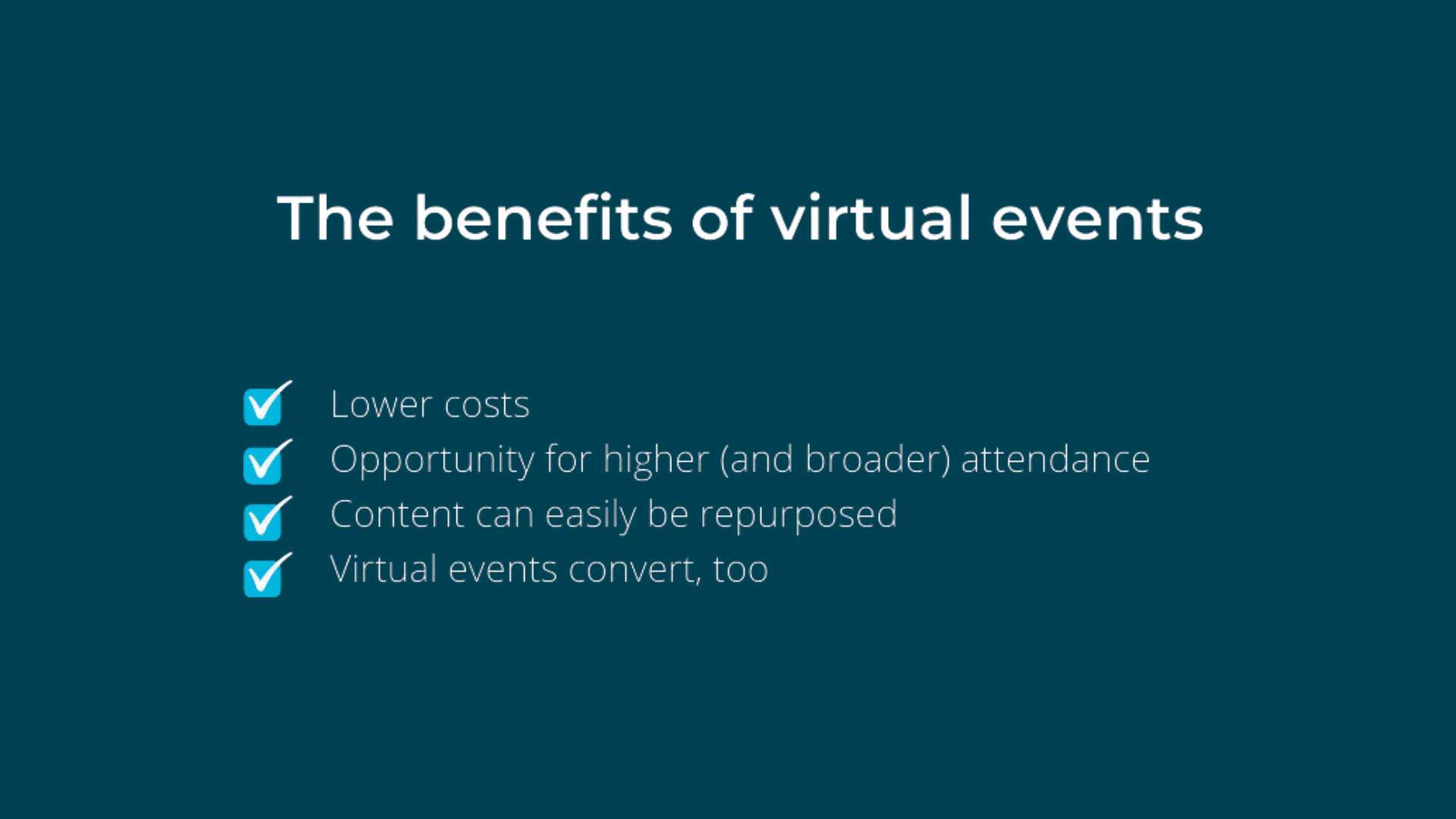 But creating and managing a high-quality event on-ground or virtual (as the trend is nowadays) can be tricky. As someone organizing an event, you may need help with the different facets of event planning. It includes planning the event to its final execution and follow-ups post the event.
Having the right support system is crucial for any event to be successful. Be it an entrepreneur who wants to organize his events or event planners and event directors.
That brings us to the best-kept secret in the event industry.
A virtual assistant who can help you plan, manage, and coordinate events.
Hiring a virtual assistant for event planning, coordination, and management can help create exceptional events. This will mesmerize your guests and create the impression you want.
Organizing an event is, however, challenging. It requires managing various tasks, from the planning stages to event logistics. It also includes coordinating with multiple suppliers and vendors.
In addition, every minute detail must be carefully examined to ensure it is carried out as expected. It also requires strong communication skills to communicate the goals to the entire team.
This blog shares the importance of hiring virtual assistant event planning and how they can contribute to the event's success.
Who is an Event Planning Virtual Assistant?
The job of virtual assistant event planning is quite extensive. Simply put, they help plan and coordinate events for various organizations. In addition, they are responsible for organizing logistics and creating timelines and schedules. It also includes booking venues, arranging catering, and overseeing all aspects of the event. This helps ensure that everything runs smoothly.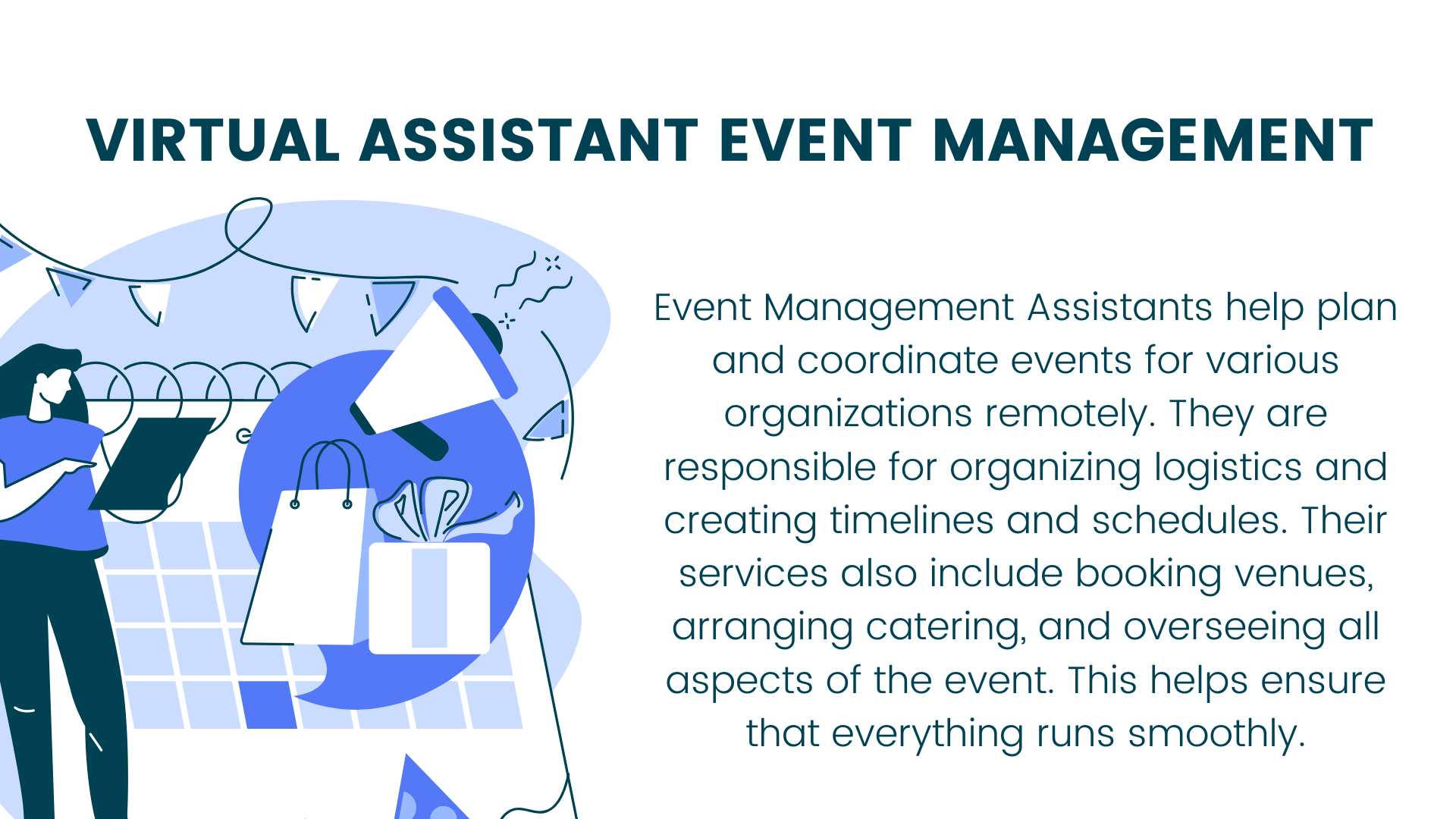 Their job requires significant attention to detail and strong organizational skills. Additionally, they must communicate and negotiate to work with vendors and clients. In short, an event planner assistant is a vital contributor to the success of any event.
Tasks of an Event Planning Virtual Assistant
The list of actions for creating a successful event is infinite. Yet, some tasks virtual assistants can manage on your behalf are listed below:
This list is just indicative, as every event and its demands are unique. However, you can rest assured about your virtual assistant managing whatever task you give them as they are trained in 200+ skill sets.
Event planning
Checking potential locations, suppliers, caterers, decorators, florists, speakers, performers, musicians, and more
Planning travel itineraries
Booking transportation, lodging, and flights
Meeting the prerequisites for visas and applying for them on time.
Seeking and acquiring the necessary event permissions
Coordination with printers
Sending out invitations and thank-you notes on time
Communicating with clients and updating you on their additional demands or changes
Maintaining the budget for the event
Updating your social media channels about the event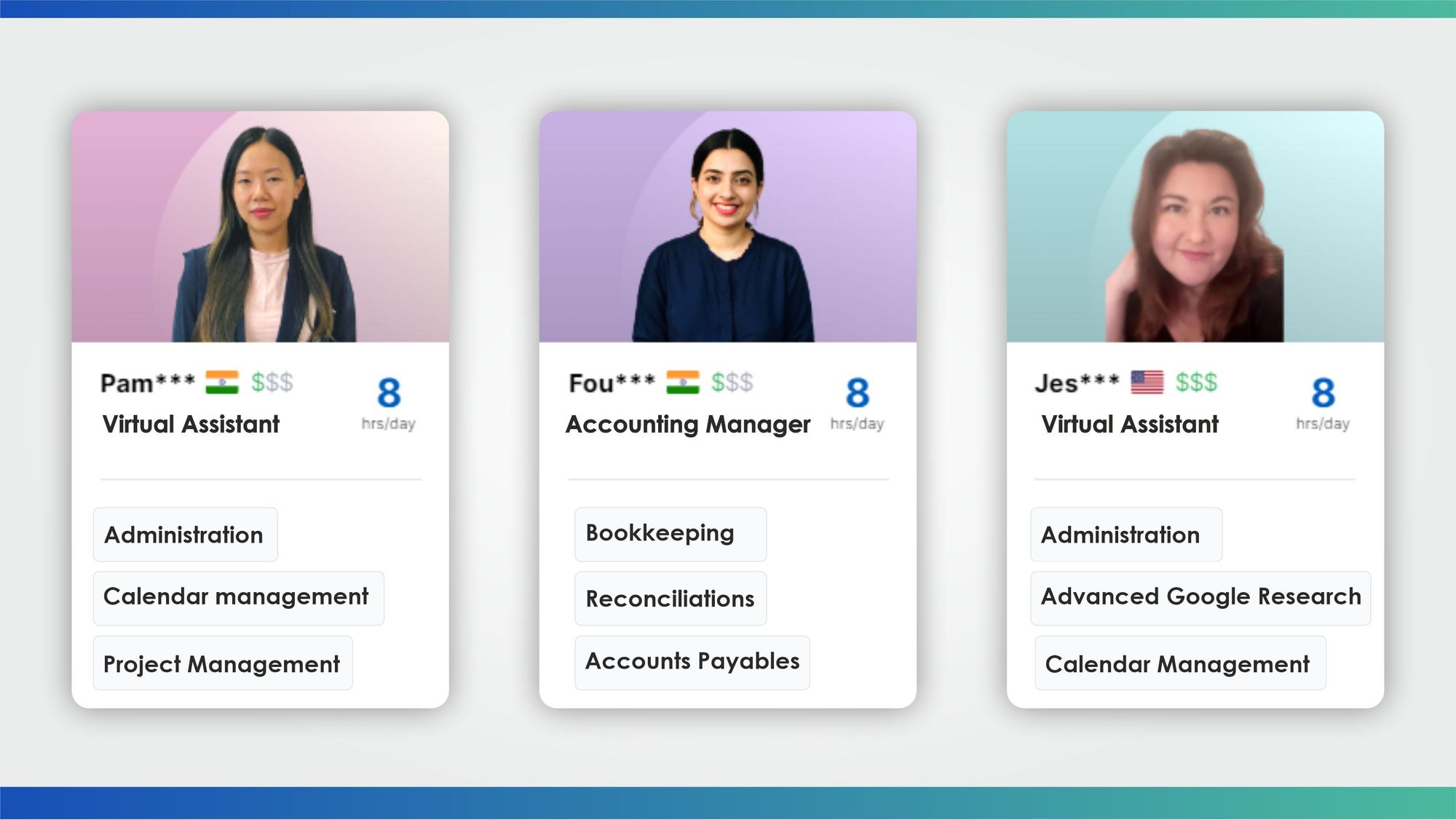 The Increasing Virtual Assistant Event Planning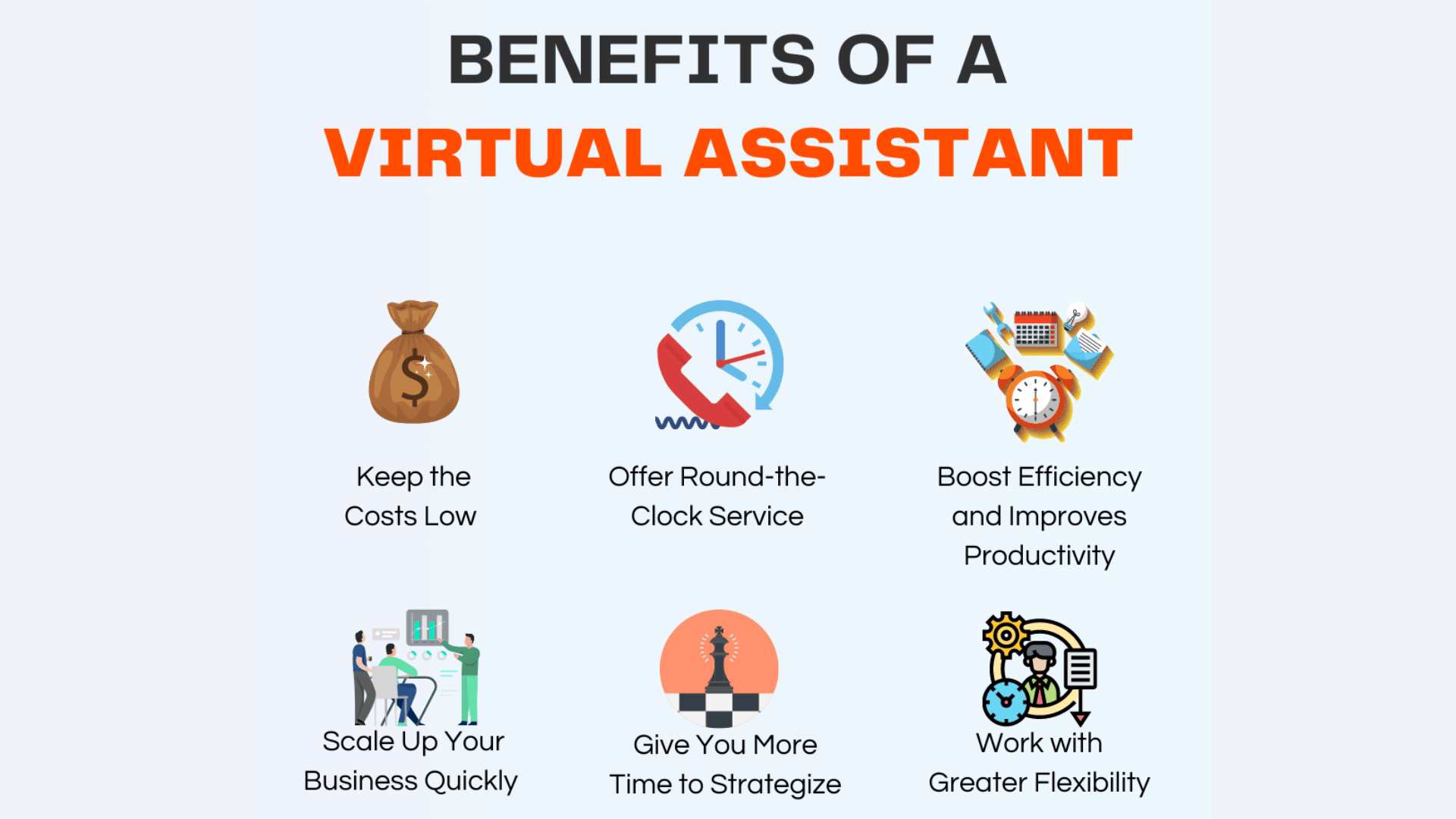 It should be no surprise that COVID has affected the event planning sector due to restrictions on physical events. However, it was also when virtual events became trendy. This is because they still helped businesses connect and network safely.
It also encouraged the growth of virtual assistants in the event field. Even with the "no-interaction/less interaction" restrictions, virtual assistants played a significant role in the management of events.
According to Allied Market Research, the market for event planning assistant is predicted to reach a value of $1.5529 trillion in 2028.
Why should you use a Virtual Assistant for event planning?

Given the complexities of managing events, virtual assistants can play a significant role in executing them. Here are some of the ways they can help you:
Whether online or offline, an event requires multiple follow-ups before it can be successfully executed. As a business owner, you may not have the time to conduct these follow-ups personally.
A virtual assistant can help you manage this aspect of your event quite efficiently and even submit detailed reports on the different activities of the event and work in progress.
A virtual assistant (VA) works remotely, so you don't have to worry about arranging a workspace or any other overheads usually associated with an in-office employee. That helps you save considerably on event management costs, which can be deployed for scaling the event.
You can hire a virtual assistant only for specific events as and when required, without any long-term contracts. That gives you immense flexibility in planning your workforce resources for events and the flexibility to scale up as and when required.
You are no longer restricted to geographical boundaries when hiring the best talent to manage your events. You can hire virtual assistants from across the globe and be assured of getting the best services at comparatively lower costs than hiring locally.
Qualities to look out for in Your Virtual Assistant

When hiring a VA, we recommend you look for the following traits and attitudes. Skills and tools can be taught, but the attitude has to come from within.
A positive attitude
The most important trait a virtual assistant for event planning needs to possess is a cheerful, upbeat, "can-do" attitude. They represent your business when interacting with your clients, vendors, and suppliers of industry services like venues, caterers, photographers, decorators, and floral design professionals. As such, they should always create a positive impression.
Comfortable working long hours
As industry professionals like to quote, an event professional has no fixed hours. This is because they never know when a client may come up with last-minute demands or if there is an unforeseen emergency.
As a result, event planners and managers sometimes need to work at odd hours or for long periods without breaks. Therefore, the virtual assistant you hire should be flexible enough to accommodate these working hours and give their best, no matter the situation or time.
Attention to details
The business's best event planners know that even the slightest touches may make the difference between ordinary and outstanding events. Small, thoughtful gestures will turn a delighted customer into a devoted supporter who will recommend you to other potential clients.
At the same time, even a tiny mistake can ruin most events. As such, virtual assistants should have an eye for details and be thorough in everything they do.
Be Flexible and Agile
In the world of events, situations or the best-laid plans may change at any minute, forcing you to adapt to a new situation quickly. It could be something such as the non-availability of a particular product or the vendor not turning up on time. It could also be some last-minute changes by the client.
To cope with these situations, you need a virtual assistant who is both flexible and agile enough to adapt to the situation and come out with workable solutions.
An out-of-the-box thinker
Many event planners can attest to Murphy's Law, which claims, "Whatever can go wrong, will go wrong." Because of this, a skilled event planning VA must have the flexibility to come up with workable, realistic alternatives when plans don't work out as expected.
Be multi-talented and versatile.
The event planning virtual assistant should be able to manage a budget, be a master negotiator, be intuitive, have strong communication skills, and do much more to contribute positively to your business.
Ability to work under pressure
Event planning virtual assistants are frequently under enormous pressure to keep ahead of the competition. They have to see trends, constantly innovate and come up with new, never-before-seen solutions to astound and surprise clients who may be highly picky and demanding.
They should also be able to remain calm and handle any crisis that may occur during an event.
Events for Event Planning Virtual Assistants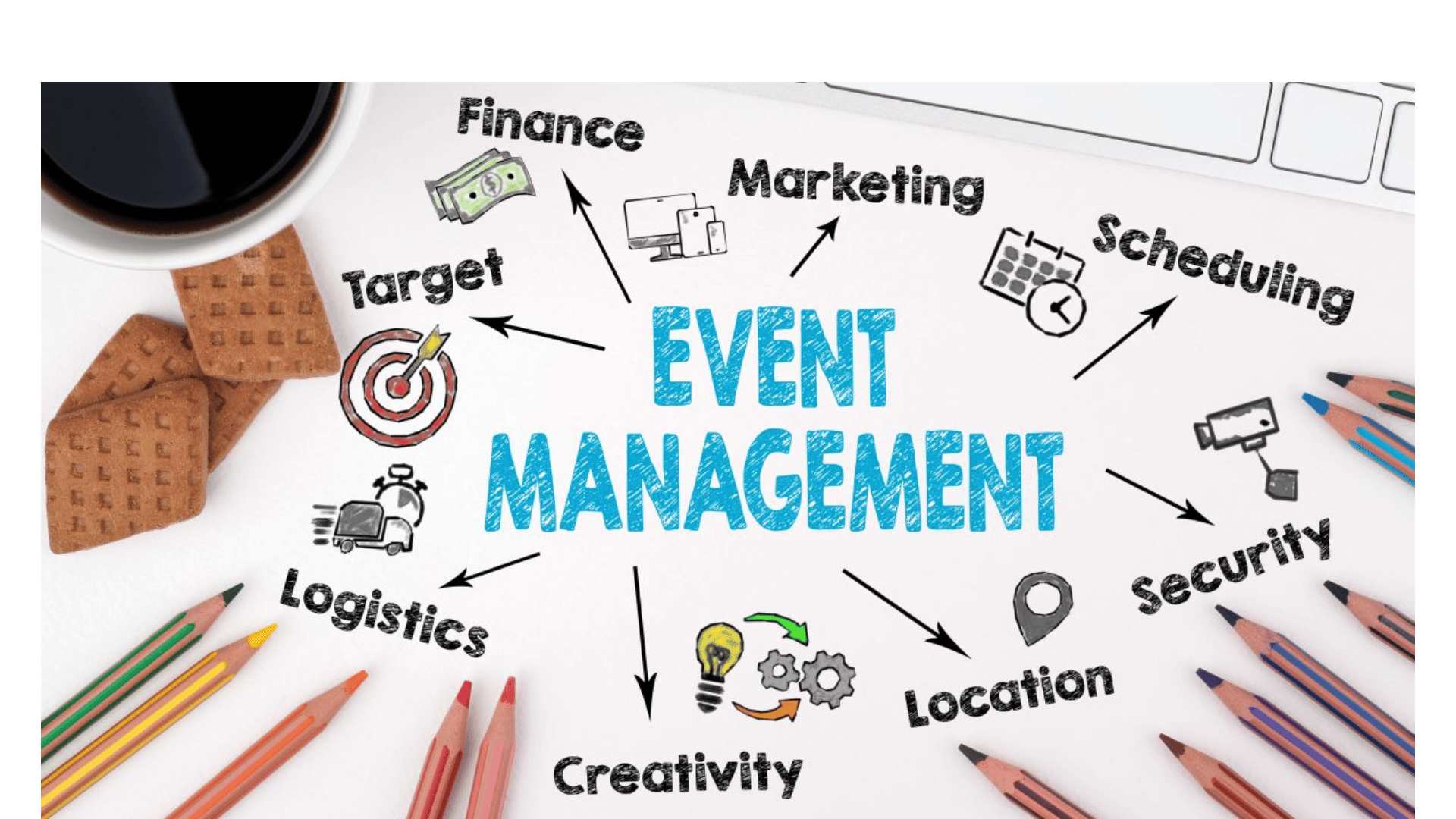 Private Event Planning
A private assistant event planner may be asked to help coordinate private events. This could involve anything from birthday parties and anniversaries to family reunions, baby showers, bridal showers, engagement parties, and more.
Their job would involve researching venues, creating budgets, managing invitations, arranging catering services, coordinating decorations and activities, and more. You can also ask them to provide additional support during the event, like helping set up and clean up, editing photos, or providing other necessary services. With their help, your private event is sure to be a success.
Corporate Event Planning
Regarding corporate events, event planning virtual assistants can again be key players. Their job would include helping clients create memorable experiences for their staff and customers.
This could include planning the perfect venue, creating a detailed agenda, organizing catering services, coordinating decorations and activities, managing guest lists and invitations, setting up audio-visual equipment, and more.
Tips to successfully hire an event planning virtual assistant
Define the tasks you need help with
Set clear expectations and goals for the virtual assistant
Identify the required qualifications for the job
Establish a timeline for onboarding and training
Verify credentials of potential candidates
Conduct thorough interviews to assess skill set
Offer competitive compensation that matches industry standards.
Evaluate feedback from previous clients or employers
Check references to ensure reliability and quality of work
Provide detailed instruction materials and resources
Monitor the progress and performance of virtual assistants
Wishup – For ultimate virtual assistant event planning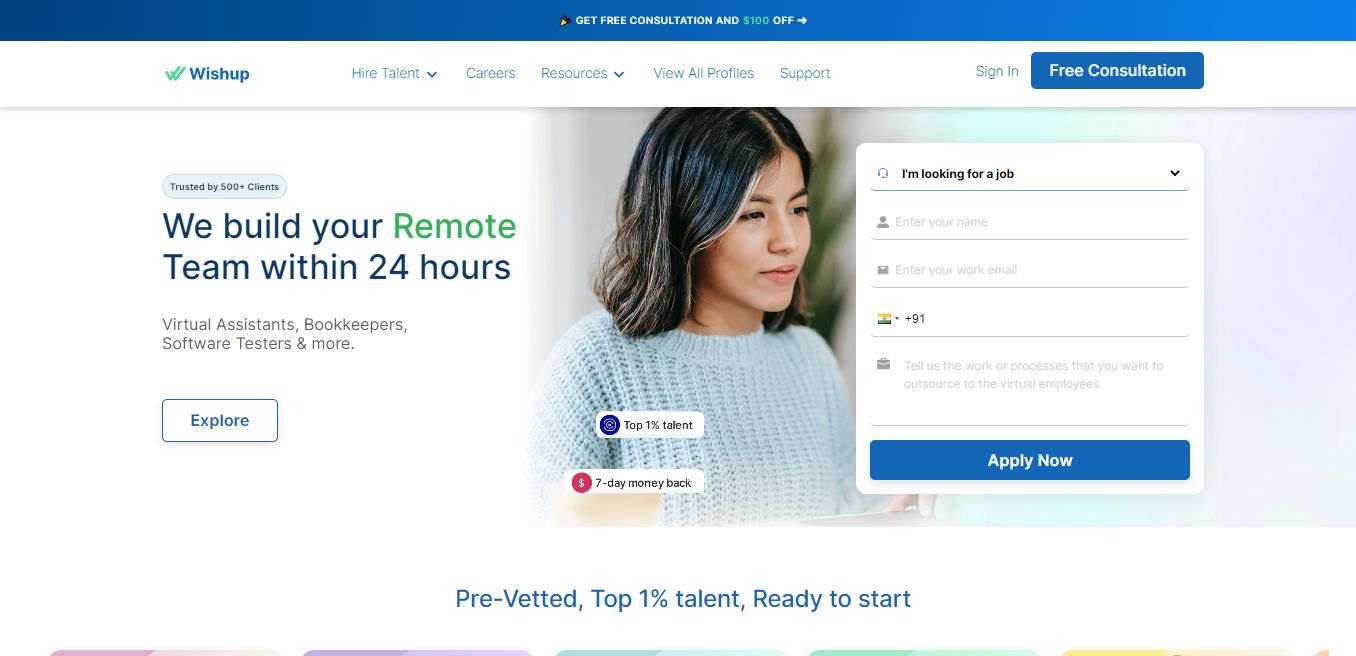 Wishup is a virtual assistant company that gives businesses an extra hand. It enables you to hire skilled professionals worldwide at reasonable prices and frees up your time for more critical tasks.
The team of dedicated experts can take care of mundane tasks like data entry, customer support, appointment scheduling, web research, and much more. However, they are also trained to manage complex tasks like large-scale data analysis, SEO optimization, and social media management.
Wishup lets you find the right virtual assistant for your project quickly and easily. With their powerful search feature, you can search by skill set or location to ensure you have the best fit for your project.
Affordable Services
Wishup offers competitive prices and flexible payment plans, making it more suited to your budget.
Top performers from around the world
Wishup's network of hand-selected, experienced professionals means you get top-notch service worldwide. They are experienced in various industries and have the skills to help you get the job done right.
One-day hiring
Wishup's quick, straightforward process allows you to go from finding the perfect virtual assistant to hiring them in just one day. This ensures that you can get started on the project quickly and efficiently.
Zero training
Wishup's virtual assistants are ready to hit the ground running and require no additional training. This gives you internal peace, knowing you can start your project quickly and without hassle.
Security Assured
Wishup employs the highest standards of security and safety. All data is kept secure and private, so you can ensure your business is in safe hands.
Incredible 7-day free-trial
Take the time to discover what makes the Wishup experience so unique with an incredible 7-day free trial. Then, discover how their team of experienced professionals can help you take your business to the next level.
Instant replacement
If you don't feel that your virtual assistant is a good fit, Wishup will provide an instant replacement. Their team of professional recruiters will make sure you have the best fit for your project.

What Virtual Assistant Event Planning Services Does Wishup Offer?
Manage venues
Wishup's virtual assistants can help you find the perfect venue for your event. They'll research and compare multiple venues to determine which suits your needs best. Also, they will ensure that the venue meets all requirements, such as capacity, cost, and amenities. Once a venue is decided upon, they'll coordinate with the venue to get everything in order.
Vendor research
Our virtual assistants can also provide vendor research services to help you find the right vendors for your event. This includes researching and comparing different vendors and coordinating with them to ensure their services suit your event.
Follow-up with guests
Our virtual assistants can help you follow up with your guests after the event. This includes sending out thank-you notes and collecting feedback from attendees. In addition, our virtual assistants will ensure that all necessary steps are taken to ensure a successful and positive experience for your guests.
Schedule events
Our virtual assistants can help you schedule events. This includes creating detailed schedules for each event day and coordinating with all necessary resources and vendors to ensure everything runs smoothly. They'll also keep track of deadlines and ensure everyone involved follows the agreed-upon timeline.
Conclusion
Suppose you're considering hiring a virtual assistant to help with your events. In that case, you have two options: hiring a freelancer from a freelancing platform or working with a virtual assistant company like Wishup.
While freelancing platforms may be tempting due to their lower costs, they can be more expensive in the long run. Plus, when it comes to managing events, it makes sense to work with a company with a strong reputation for providing top-notch, pre-vetted, and well-trained virtual assistants.
With Wishup, you can hire a virtual assistant in under 24 hours and quickly scale up your team when needed. Moreover, we even offer no-questions-asked replacements to ensure you're delighted with the virtual assistant you're working with. So, instead of taking a gamble with a freelancer, trust the professionals at Wishup to help make your events a success. Schedule a free consultation or drop us an email at [email protected].
Virtual Assistant Event Planning FAQs
How can a virtual assistant help an event planner?
Virtual assistants can provide several services to help event planners succeed. For example, they can help manage venues, research vendors, follow up with guests, track budgets, create and manage guest lists, coordinate travel arrangements, create event promotional materials, and more.
What does an event assistant do?
Event assistants help to keep everything organized before, during, and after an event. They will assist with tasks such as planning the event's layout, setting up equipment and decor, monitoring guests during the event, and cleaning up after the event.
How do virtual assistants manage calendars?
Virtual assistants create a schedule of events leading up to the event and ensure all tasks and deadlines are met. They can also help you assign staff to specific tasks, ensuring everyone is on the same page.