Can Using a Virtual Assistant Improve Team Management & Boost Productivity?
Discover the secret weapon for better team management and productivity: virtual assistants. See how they can streamline your workflow, free up your time, and supercharge your team's output.
The straightforward and somewhat obvious answer to this question is yes! Using a virtual assistant can help you optimize team effort and boost productivity. In addition to organizing your business and streamlining communication between other employees as well as customers, they also let you remain focused on core tasks.
A study that surveyed over 1000 businesses revealed that nearly 63% of businesses are intent on increasing productivity. However, in reality, only 33% of them have crafted some sort of a plan to do so. One of the most foolproof and easy-to-implement plans is to take virtual help from a well-trained assistant with a specific niche.
Virtual assistants are remote entities that can perform a myriad of administrative or so-called auxiliary tasks that contribute directly or indirectly to business building. These may include digital marketing, employee scheduling, networking, collecting customer feedback, and much more.
Using a virtual assistant to take care of such tasks frees up your in-house teams to focus on their core responsibilities. This, in turn, boosts team management and productivity.
Bear in mind research shows that SME owners and employees waste an average of 16 hours per week fulfilling administrative tasks. Now, this is equivalent to two working days – two full days where they could have focused on their core duties!
This is where virtual assistants come to the rescue. Their contributions can single-handedly reverse this percentage.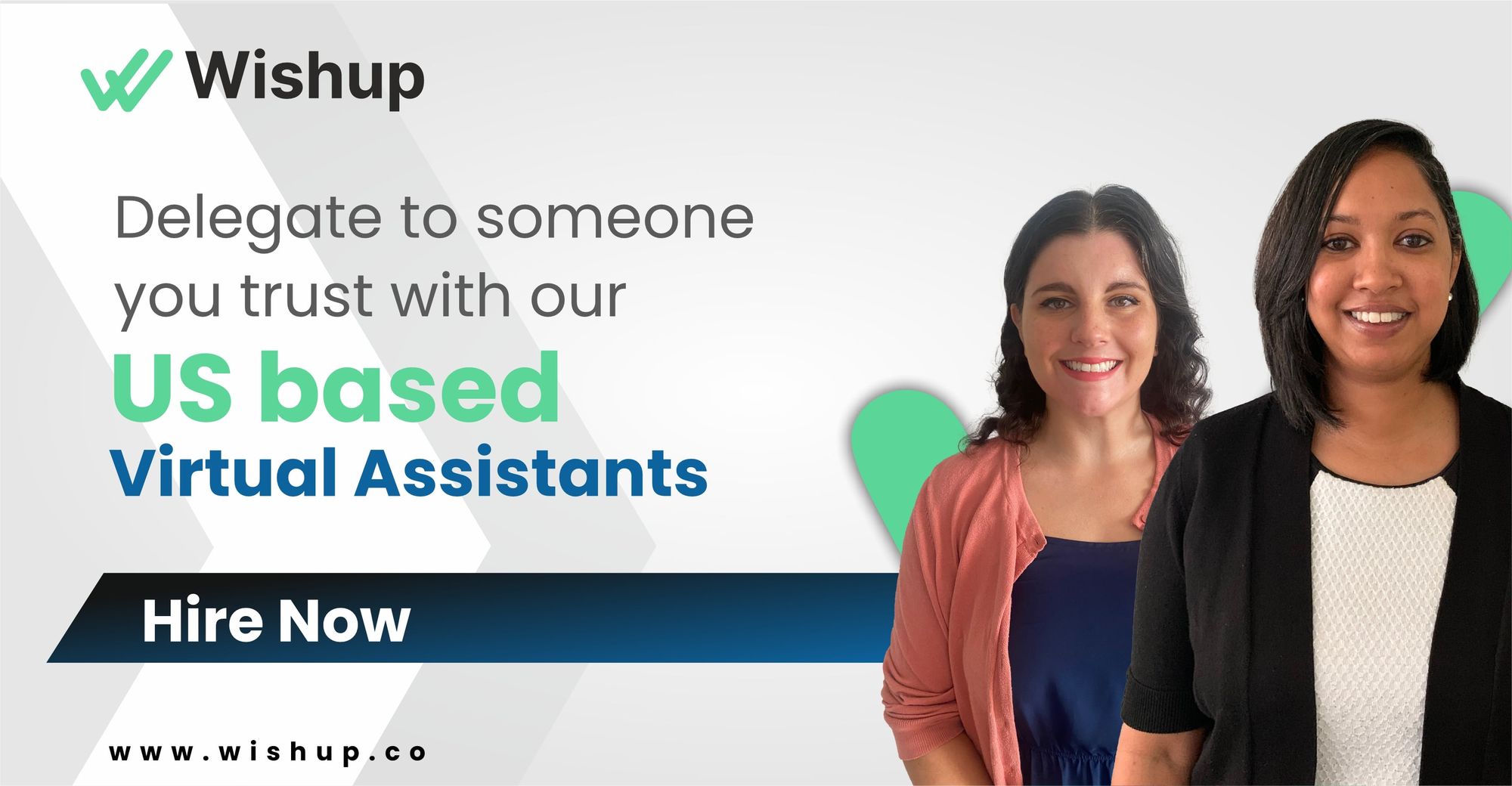 What can a virtual assistant do to boost team management and productivity?

The more organized your company's day-to-day activities, the more productive it is. Here are the top 5 things using virtual assistants can help you accomplish.
1. Complete Documentation
One of the biggest challenges companies face globally is keeping documentation up to date. Be it maintaining a record of paperwork for compliances, product-related documents, or employee onboarding papers, it is a behemoth task to stay on top of it. As a result, several organizations fail to fulfill the critical task of documenting procedures and producing the right paperwork at the right time.
Now, if a virtual assistant is not completing this mammoth task, it means your sales and marketing personnel or other executives are doing it. Essentially, they are wasting hours fixing paper trails that thwart their productivity and shift focus from what you hired them to do.
Why not hire a virtual assistant not to create but collate paperwork and keep it safe and coded for quick retrieval? We're not saying hire a single virtual assistant for this task. In fact, every department can have one VA to handle that department's paper filing.
For instance, your human resources department can hire a virtual assistant to enter the data of new recruits and store their credentials on the cloud. They can work as gatekeepers for all recruitment-related paperwork. Your junior and senior HR executives can simply generate employee files and share them with these assistants only to ask them for retrieval at a later date.
This way, your HR professionals are more concerned with recruiting capable people rather than concerning themselves with employee-related paperwork.
2. Put basic processes in place
Lack of basic processes like setting up canned email responses, automating invoices, creating to-do lists, etc., lead to low productivity and inefficiencies. It also hampers team management, as nobody knows whose job it is to fulfill these seemingly small tasks.
Studies reveal that such inefficiencies cost companies anywhere between 20% to 30% of their annual revenue. This is a staggering number, especially when using a virtual assistant can help businesses put these basic processes in place.
Don't have the time to set up these processes because you have your hands full with day-to-day tasks? Let a VA take this responsibility off your shoulders. Begin by sharing a list of processes you want your virtual assistant to take care of. This will quicken the process and boost productivity.    
3. Perform Specialized Tasks
Even the most magnanimous of entrepreneurs are not adept at everything. They might excel at coding a SaaS product but won't know how to showcase it on their website. They may want to take their brick-and-mortar business online but not know much about e-commerce management.
This can lead to severe team management issues, as you wouldn't know how to instruct your staff and ensure they don't feel rudderless. As a result, your business can't execute cardinal tasks like sales and marketing productively.
You can avoid this situation altogether by using virtual assistants for specific tasks. Yes, several virtual assistants come with superior training, experience, and exposure in a particular domain. For instance, you may hire a virtual assistant who has previously assisted e-commerce businesses. Or, you may hire one seasoned in bookkeeping and accounts.
You will be surprised at the variety of specialized tasks virtual assistants are trained to do. They can fill your and your staff's experience gaps, thus making them more productive.
4. Let you take well-deserved breaks
This is going to sound counterintuitive, but it's not. "Taking a break boosts productivity." It also gives you a fresh perspective on managing your core teams. You may concoct innovative ways to assign tasks or do away with certain designations.
Simply put, having the privilege of some downtime lets you think strategically about team management. Using a virtual assistant allows you to not be a superhero all the time. Hiring a virtual assistant for your C-suites, or even yourself, ensures certain tasks like answering calls, requesting vendor quotations, responding to low-priority emails, etc., can continue even when you step out for a long lunch or coffee break.
VAs let your top-level management reenergize, which enhances their concentration, which de facto boosts their productivity.
5. They multitask, so you don't have to
Sure, multitasking is a sought-after quality in an entrepreneur. However, research reveals that everyday multitasking can actually reduce productivity. In fact, the study in question reveals that shifting between tasks can create brief mental blocks costing a whopping 40% of your total productive time.
You see, machines were built to multitask at all hours of the day, not humans. Therefore, it's ideal for blocking out multiple distractions or tasks that approach you at the same time and focus on one thing at a time. So, what will happen to other jobs that require your immediate attention? A virtual assistant can take them over!
Think of it as outsourcing multitasking. This does not mean getting rid of it altogether. You simply don't have to juggle too many things simultaneously, rather delegate smaller jobs to them. Also, keep in mind that not all virtual assistants you hire can only perform specialized tasks. There are VAs that are adept at multitasking and completing jobs falling within different domains.
For instance, you can hire VAs that work like secretaries maintaining your calendars, completing travel bookings for employees, keeping your company's social media handles up to date, and much else. Imagine you have to accomplish these critical tasks in addition to everything else you do.
Where Can I Find the virtual assistants I need?

Hire the virtual assistants your business deserves at Wishup.co. Through us, you gain instant access to a worthy and vast network of virtual assistants. Whether you wish to hire one remote assistant or build an entire team of remote employees, know that Wishup offers the top 1% of remote talent.
We understand if you're on the fence about hiring from us. Here are a few things you must consider if you're still unsure about hiring one of our virtual assistants.

Quality vs. cost: given our nose for hiring top talent, you may feel our services come with a costly price tag. They don't! Whether you run an established enterprise or a startup, you will find our services affordable. Through Wishup, you can hire a virtual assistant for as low as $9 per hour, which comes out to only $20,000 per year. This is certainly less than a physical virtual assistant's salary, which can easily go up to $70,000 annually + benefits like insurance, etc.

Instant replacement: most companies have long recruitment cycles for all designations, including the role of assistants. The primary reason behind this is they want to make certain that the people they hire are the right fit for their work ethic and practices. And, if they aren't, a company has to drag its weight for quite some time. As a result, productivity suffers. No such thing happens when you hire from Wishup, as we have an instant replacement policy. If you are unhappy with your new virtual assistant, we will provide an instant replacement to ensure your work continues without interruptions.
Free trial: we understand you may feel apprehensive about financially committing to us in the beginning. This is why we offer a free trial period. You can try our services for 7 days entirely free of cost, after which you can pay based on a subscription model.
No training costs: one of the most-liked things about our services is that we train all our virtual assistants in-house. This reduces their learning curve at your organization and saves you significant training costs.
Speedy onboarding: when you hire from Wishup, you don't have to wait for employees to join in the next cycle or after a month. You also don't have to process a ton of paperwork or conduct any background checks. We take care of these tasks for you beforehand. All our virtual assistants have been briefed about confidentiality and have signed NDAs regarding data usage when they work for you. With all formalities out of the way, you can onboard virtual assistants within 24 hours.

Be as productive as you can be! Hire a virtual assistant
Hiring a virtual assistant is a sure-shot way to accomplish high-quality tasks in record time. With their help, you can focus on core tasks that help scale your business and boost productivity.
So, hire one or more at a fraction of what you would pay to seek and recruit a full-time assistant. Schedule a free consultation at Wishup or drop an email at [email protected] today.